We can find more than 2.9 million apps on Google Play Store. Some of those apps really help us in managing our day to life. Though some apps are very popular, not all apps are useful and you might waste your time, energy and money in downloading them and then uninstalling them right away.
We have decided to talk about the best android apps that can be practical to use in daily life. So, lets read about the apps you must have on your android.
1. Firefox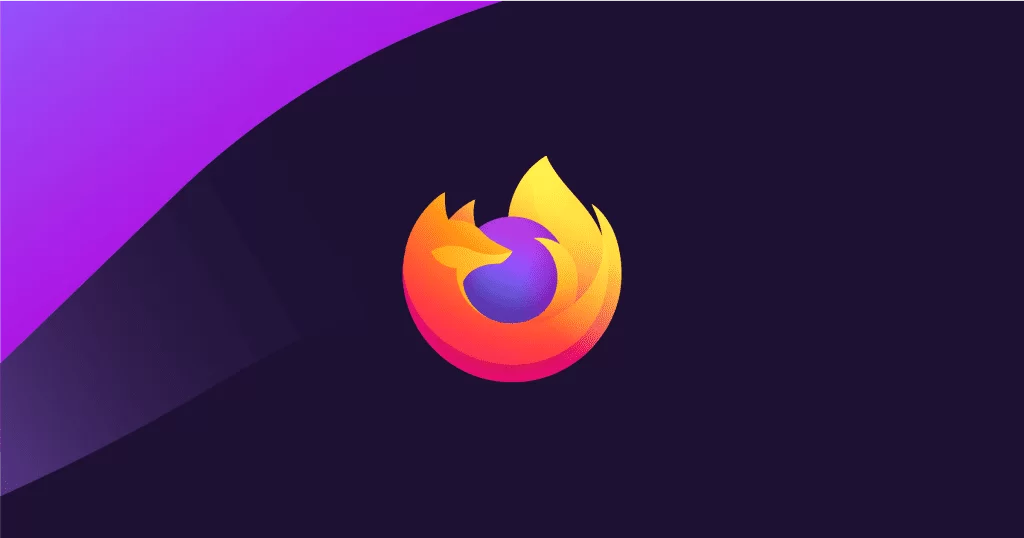 This is the app that everyone must be familiar with. This app doesn't accumulate your data, and we are happy to see that the app comes with a full balance of security settings. It features an option to protect your data from advertisers and a private browsing mode. Firefox for mobile has a sturdy selection of plug-ins, great tab management, and a dynamic start page for bookmarks and the latest headlines. You can even sync settings, history, and tabs with the desktop variant.
Know more amazing hidden features of Firefox here.
2. Google Drive
Google Drive is cloud storage accessible on Android, where all new users get 15GB for free permanently upon signing up. You can purchase more if required. What makes Google Drive so unique is the suite of Android apps that are connected to it. They incorporate Google Docs, Google Sheets, Google Slides, Google Photos, Gmail, Google Calendar, and Google Keep. Between the office apps, the Photos app (which provides unlimited photo and video backup), and Keep Notes for note-taking, you have apps for practically anything you need to do in terms of productivity. Some of these apps' highlights live collaboration, in-depth distribution peculiarities, and adaptability with Microsoft Office documents.
3. Google Assistant / Google Feed / Google Search
This is one truly compelling app. It runs on almost all Android devices. You just have to download the app and then enable it. And then you can request anything you want. It also carries a variety of commands. You can manage lights, question population control, and even do simple math problems for you. There is also an other Google Assistant app for those who want a fast launch icon on the home screen. The program costs money, but Google Assistant is free. Amazon Alexa is another great app in this space.
4. Pulse SMS or Android Messages
Pulse SMS emphasizes theming, GIF support, password guarded conversations, a blacklist for spammers, dual-SIM support, and more. Android Messages is more basic, but it's easy, and it gets the job done. Both of these apps also allow SMS messaging from your desktop. Pulse charges either a recurrent subscription or a single $10.99 charge while Android Messages is free. Pulse SMS practices a server structure while Android Messages live streams your messages.
5. SwiftKey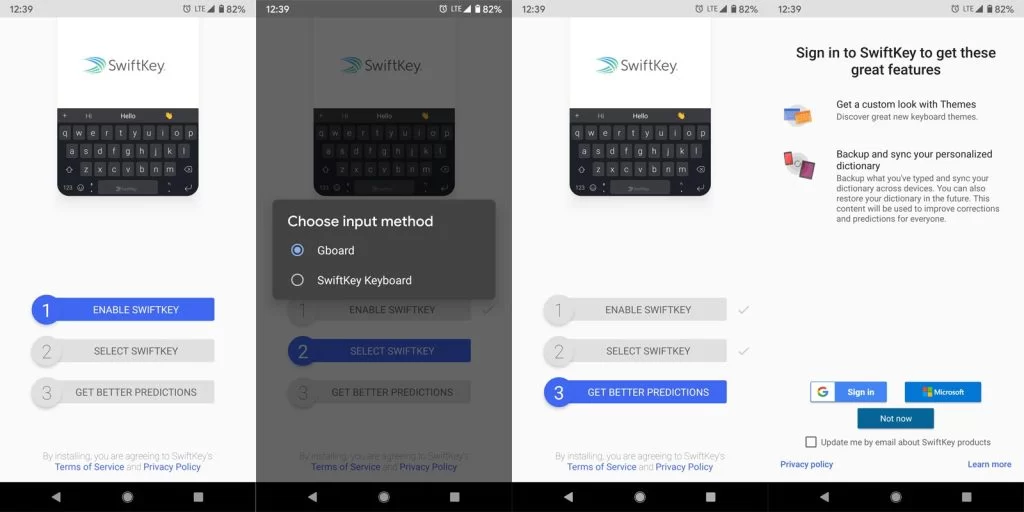 Image Source: Android Infotech
SwiftKey Keyboard is one of the most useful and customizable third-party keyboards available. It was introduced numerous years ago with a predictive motor, unlike anything any other keyboard had, and the app has improved a lot over the years. It's a free download, and you can buy themes for it if you desire. Additional specialties incorporate a dedicated number row, SwiftKey Flow, which provides for gesture typing, increased language support, cross-device syncing of your library, and much more.
6. Tasker and IFTTT
Tasker is a great app if you have the persistence to discover how to utilize the app. What it allows is enable users to build custom-built directions and then use them in different places. There are several apps out there that have Tasker assistance, and you can even use Tasker to create very complex commands for NFC tags. It's difficult to truly explain what this app can do because it can do so many things. IFTTT is an outstanding automation app. In some cases, it may even be better than Tasker thankfulness to its uniformity and wide range of uses. Tasker is also accessible free as part of the Google Play Pass.
7. TickTick
TickTick isn't as famous as other apps. Nevertheless, it may be the greatest one. It includes the basics like recurring tasks, reminders, push notifications, various organizational features, and categories. The app also permits you to distribute assignments and complete categories with other people. This gives it excellent for family management, small teams at work, or other such groups. It's also excellent for stuff like grocery lists, honey-do lists, or any other list. You get all of the free specialties, albeit in a somewhat restricted capacity, such as two reminders per task (premium makes that infinite). It's also an exceptional choice to Wunderlist. Some other excellent choices in the space include Todoist, Microsoft To Do, Any.do, and Ike.
Final Verdict:
Our smart phones are nothing without all the wonderful apps used for various purposes including socializing, entertainment, health and fitness, sports, etc.. The apps can help us in managing our day-to-day life. Wile there are millions of app in the Play Store it gets difficult to get the useful apps. In this article we have discussed the seven most useful apps that you can find in your android play store.
If you are looking for developing a mobile app for your business then you are welcome to get in contact with out team of experts. Get free quote now.