Coronavirus was started in Wuhan, China, and now is spreading over the world. WHO (World Health Organization) declared the virus pandemic due to its widespread all over the world. China is considered as one of the biggest software development hubs. This pandemic has affected the IT industry and software business suddenly. As the IT industries are interconnected, the web development applications and Software industries have gone through a jolt due to Covid-19 breakdown. COVID has taken over the world, and many states are in complete lockdown; businesses are not operating due to such a chaotic situation.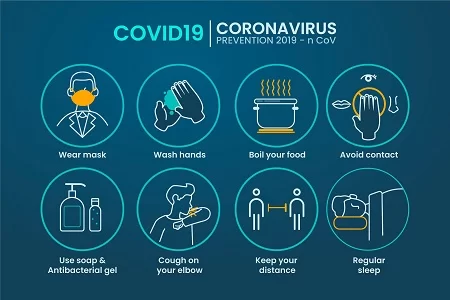 Global technical supplies are canceled
As we all know that the biggest technology business in the world depends on the manufacturing units of China, the pandemic outbreak major operations in various companies and technical units have limited operations. Few companies even stopped working completely due to the severity of the outbreak in their respective areas. Rendering to the study by Chinese market research companies, the coronavirus is probable to make a substantial effect with a steep low of 10.1% on the technical production in 2020. The production of smartphones is projected to be -10.4% lower in 2020 due to pandemic break out. Many big mobile phone brands like Apple delayed the release of its new technology 5G and iPhone SE2. Apple also faced a loss of billion-dollar as the company remained close for two months. Similarly, all the tech companies are facing major losses right now. The IT solution companies work with the collaboration of software companies to carry out the best outcomes, and due to the limited operations, everything is facing problems.
In the first quarter, the delay in Smartphone shipping causes the loss of 10.4%, Notebooks 12.63%, and video game consoled saw a decline of 10.1%.
Cancellation of tech conferences
To stop the spread of disease, many countries have imposed a lockdown, and group gatherings are strictly prohibited. Moreover, travel bans are also applied, which causes the cancelations of the events. These cancellations also occurred in the software development service industry, including tech seminars, business conferences, and more.
Apple WWDC
Apple organized the biggest conference where millions of software developers had to appear, but unfortunately, the event was called off, and it might happen in the future.
Facebook F8
Facebook was all set to host an event in May, but it was also canceled.
Microsoft builds
Microsoft was prepared to get all the developers to meet and share their innovative technologies, but the event never happened due to the deadly virus.
Adobe Summit
The company organized an event where new products and trends had to be discussed. However, the event never took place.
Dell World
Dell was also ready to host the conference, but to prevent the spread of coronavirus the company decided to do a conference online.
Employees fear to lose their jobs
As the companies are losing their businesses, they have no other option than cutting down their expense by laying off employees. People are not only suffering from the fear of pandemic but also from the fear of losing their jobs. The majority of people are working from home, and their online jobs are not certain at all. According to the survey, 53 percent of employees are worried about losing their jobs.
Online businesses in Benefit
In this situation of a pandemic, everyone is stuck at home, and they do not want to go out o homes for even their basic needs. In such a case, businesses that were operating online are gaining a lot of profit. People now prefer to buy their products from online stores rather than going out and risk their lives. We all understood the importance of websites for the business, but this situation has opened our eyes. Websites are much more than just an online identity for your business. Now it is about keeping your business alive. If you don't have an online platform where your customers can stay connected and purchase your products, then it is the right time to do it now. We are providing exception web development services for more than ten years, and we can help you with the development of any type of website. Contact us now and get a free quote.
Effect of COVID-19 online entertainment industries
When we are stuck at homes, we only want to do something to kill our time, and right now, the best thing to do it watching series with our family. The online streaming industry is making a lot of money as everyone is stuck at home and watching their favorite shows and listening to their favorite music.
Bottom Line:
Coronavirus has taken over the world, and it is affecting the businesses very badly. The online presence of businesses is very important in such a crucial time to stay in touch with the customers and keep your business operating. In this article, we have discussed how CIVID-19 is effecting technological businesses worldwide.