Our most valuable
asset – YOU.
Looking for an exciting career in software development and technology? Join Ropstam and become a part of our dynamic team of experts dedicated to creating innovative solutions for our clients. We value creativity, collaboration, and continuous learning and offer a supportive work environment that encourages personal and professional growth. Explore our current job openings and start your journey with Ropstam today!
Be a part of a progressive work environment at Ropstam, where diversity and creativity are celebrated. 
At Ropstam, we foster strong partnerships and support growth for all employees. Our inclusive workplace culture is driven by our commitment to providing economic, intellectual, and emotional value. Through a variety of practices, policies, and processes, we offer opportunities for professional development and continuous learning, ensuring our team is equipped to achieve success.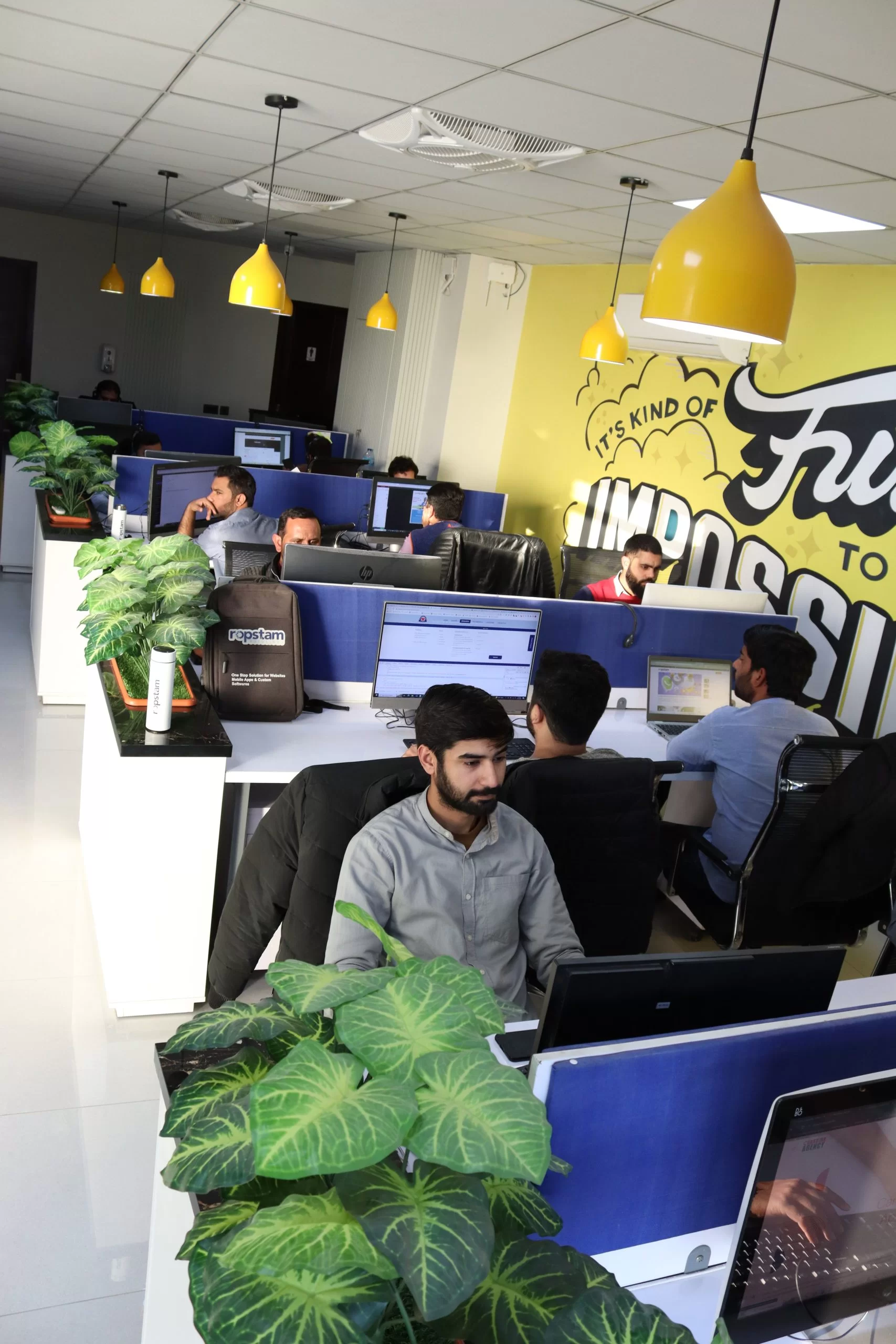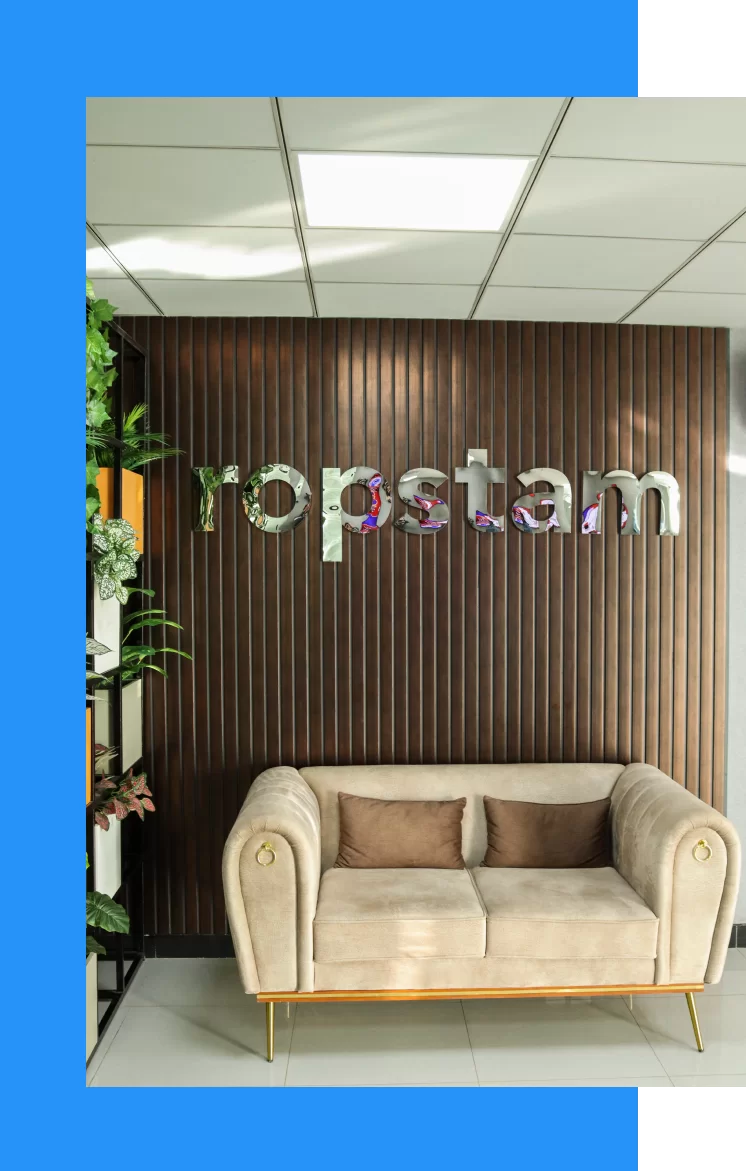 Our Perks
At Ropstam, we believe in providing our employees with a work environment they love while also ensuring they are financially comfortable. That's why we offer fantastic benefits and perks to help support their daily lives.

Bonuses
Pay rise, promotions, and top opportunities for professional development.

Vehicle
Company maintained vehicle along with fuel allowance.

Health Insurance
Healthcare coverage and wellness benefits

Parental Leaves
When it comes to feelings, work isn't the priority.

Provident Funds
Maximize Your Tax & Investment Benefits with Our Company Sponsored Provident Funds.

Training
Mentors to guide and support you. Training programs to polish your skills.
Be Part Of Ropstam
Tune in to a real-time view of the Ropstam team at work straight from our office. Get a glimpse into the daily activities of our innovative technology company, from coding and designing to meetings, events, and collaborations.
Independence Day at Ropstam Solutions
Glamour, Glitz, and Greatness | Ropstam's Gala 2023 - Celebrating Milestones!
Emoji Day Celebration at Ropstam Solutions
ROPSTAM ANNUAL EVENT | 2023
Supercharge your software development with our expert team - get in touch today!
"*" indicates required fields
Meet Our People
As a web and mobile development company with over 13 years of experience, we have a team of senior engineers who possess more than 10 years of experience in the IT industry. Our expertise lies in designing, developing, and delivering high-quality web and mobile applications that meet the unique needs of our clients. With a proven track record of delivering successful projects, we have gained a reputation as a reliable and trusted technology partner. We are committed to leveraging the latest technologies and best practices to deliver innovative and efficient solutions that drive business growth and success.
Amjad Mahmood
Operations Manager
As an Operations Manager at Ropstam, I am committed to ensuring smooth and efficient processes within the company. Through my strategic planning and attention to detail, I have optimized our operations and enhanced overall productivity.
Safi Ur Rehman
HR Manager
As the HR Manager at Ropstam, I am dedicated to fostering a positive work environment and supporting the professional growth of our employees. I strive to attract and retain top talent and promote a culture of collaboration and excellence. With a keen eye for talent and a commitment to employee satisfaction, I continuously work to ensure that Ropstam is a great place to work for all team members.
Adnan Akhtar
IT Manager
As an IT manager at Ropstam, I am dedicated to ensuring our technology systems run smoothly and efficiently. With my extensive knowledge and experience in the field, I work tirelessly to maintain and improve our infrastructure while providing exceptional support to our team.
Arslan Hassan
Project Manager
As a Project Manager at Ropstam, I consistently strive for excellence in all aspects of my work. With a keen eye for detail and a dedication to meeting project objectives, I have proven myself a reliable and effective leader.
Hamza Sunny
Manager Software Development
I have consistently demonstrated my ability to lead and inspire my team in developing exceptional web applications using the MERN stack. With a deep understanding of each component in the MERN stack, I leverage my technical expertise to guide my team toward building robust, scalable, and efficient web solutions.
Yumna Ishtiaq
Project Co-Ordinator
I have consistently demonstrated my ability to coordinate and manage projects, ensuring their successful completion effectively. With a keen eye for detail and exceptional organizational skills, I oversee the seamless execution of tasks, timelines, and resources.
Mansoor Ahmad
Project Co-Ordinator
I take pride in my dedication to maintaining clear communication channels, fostering team morale, and providing guidance and support to my colleagues. By continuously adapting to dynamic project requirements and leveraging my problem-solving skills, I drive project success and contribute to the overall growth and achievement of the organization.
Bilal Haider
WordPress Team Lead
As the leader of Ropstam's WordPress team, I take pride in my ability to stay up-to-date with the latest advancements in WordPress and leverage my vast technical knowledge to ensure that our team delivers exceptional projects every time.
Atif Sattar
Design Team Lead
As the Design Team Lead at Ropstam, I have consistently demonstrated my ability to lead and inspire my team to achieve remarkable design outcomes. With a strong focus on aesthetics and user experience, I leverage my exceptional design skills to deliver captivating and intuitive design projects within set deadlines and allocated resources.
Bilal Sarwar
Web QA Team Lead
I consistently demonstrate my ability to lead and inspire my team in ensuring the delivery of high-quality software products. With a strong focus on quality assurance practices, I leverage my extensive knowledge of testing methodologies and tools to drive efficient and effective testing processes.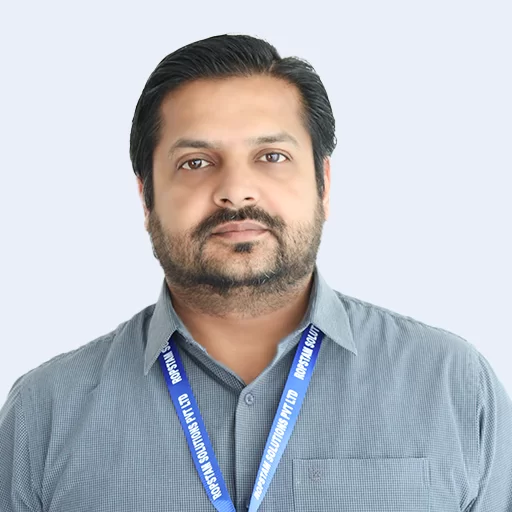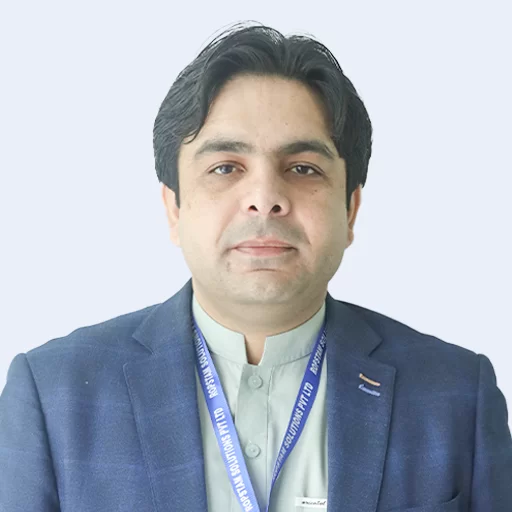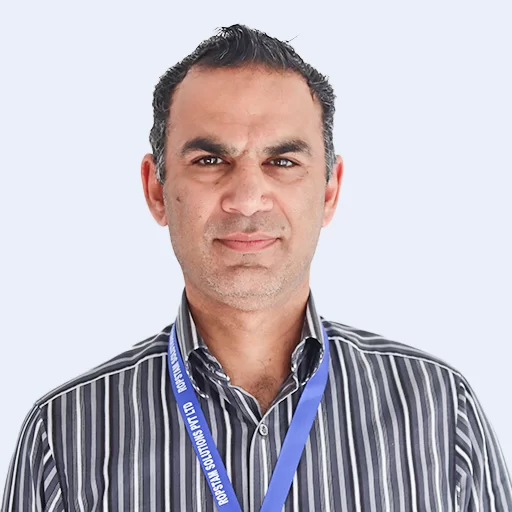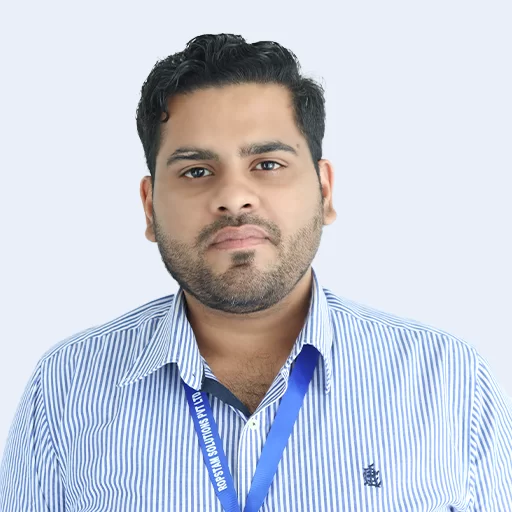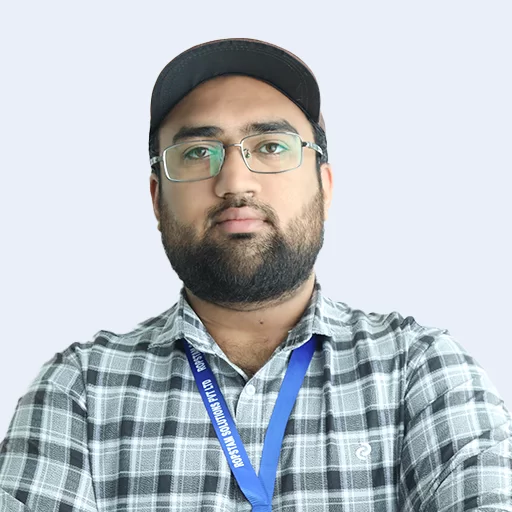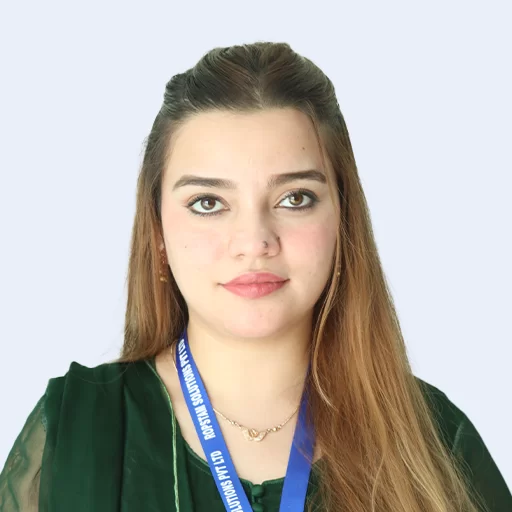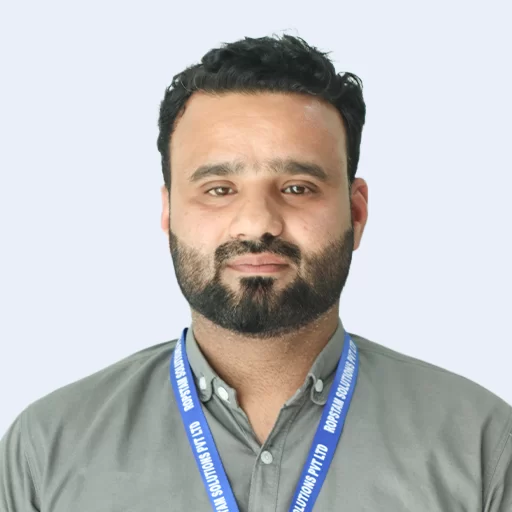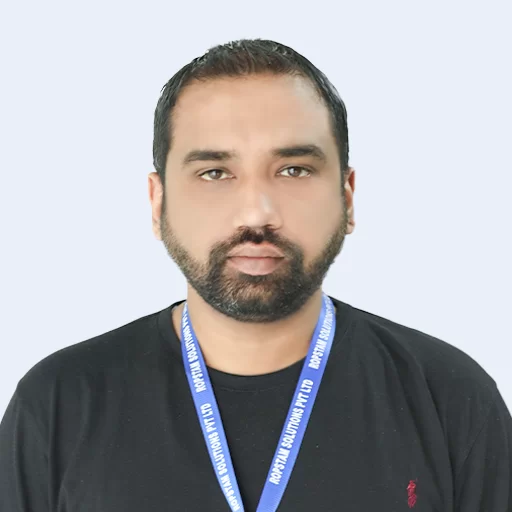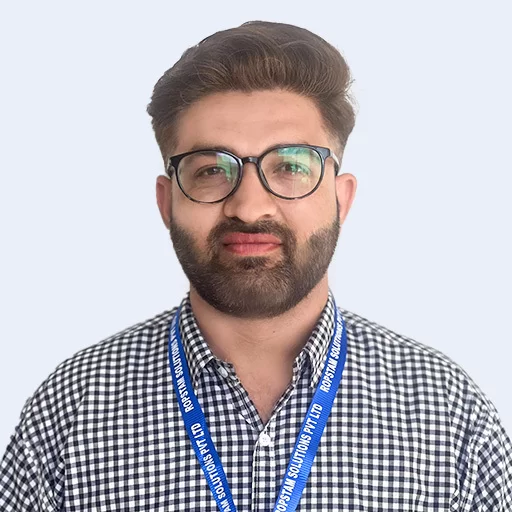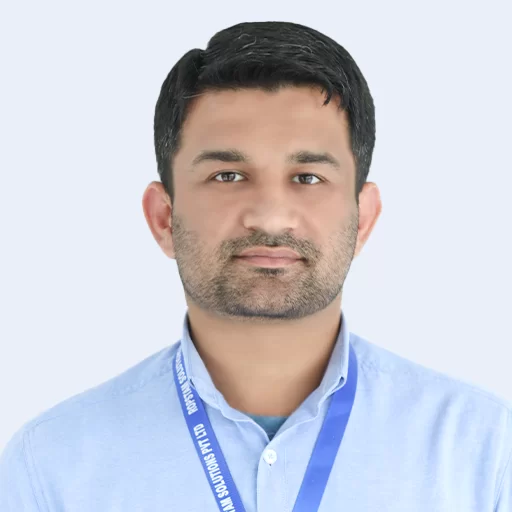 Interview At
Ropstam
Our interview process varies from region to region, but below you can find what a general interview process at Ropstam Solutions Inc. looks like.
Interview Process
The interview process at Ropstam differs based on the region. Given below is a general outline of the interview procedure.
Phone Interview
In your first conversation with a recruiter from Ropstam's Talent team, you will receive detailed information about various aspects of the company, including the specific roles you are interested in, the structure of the team, the desired qualities in candidates, and the overall company culture.
Exercises/Test
The subsequent step in the interview process may involve completing an assignment or exercise either virtually or in-person, depending on the role you are applying for, after the initial phone interview.
Onsite Interview(s)
After completing the initial exercise, you will be invited for an onsite interview at the Ropstam office where you will have the opportunity to meet with team members and/or managers related to the relevant role. This will provide you with a first-hand experience of what it's like to work at Ropstam.
Offer Stage
In the last stage of the interview process, the recruiter you have been in contact with will reach out to you to discuss the contract, logistics, and address any questions you may have before receiving the formal written offer.
Interview Tips
To ace your interview and make a lasting impression, we have compiled some helpful tips that could be of great benefit to you.
Be Resourceful
You can easily find a wealth of information about our product, its distinct features, as well as the company's background and culture by accessing various online resources. Additionally, we suggest you take a look at our remarkable customer testimonials to witness our product in action.
Be Genuine
While highlighting your strengths is crucial, we also encourage you to be candid about areas where you believe you can improve. Ultimately, it's essential that you remain authentic and true to yourself during the interview process.
Be Curious
At Ropstam, the possibilities for growth and innovation are limitless, so don't hesitate to push boundaries and explore new ideas. We encourage you to ask out-of-the-box questions related to our product and the direction of the company, and we assure you that we will do our best to provide you with comprehensive answers.
Be Confident
Confidence is key during the interview, so we encourage you to believe in yourself and your abilities. Remember that you were selected for this opportunity for a reason and have valuable skills and experiences to bring to the table. Be sure to practice your interview skills and prepare thoroughly, but also trust in your natural abilities and let your personality shine through. By exuding confidence and authenticity, you can make a lasting impression and increase your chances of success.