Web App
Development Services
At Ropstam, we are a leading custom web application development company dedicated to creating innovative web apps that solve real business problems. With years of experience designing, building and launching complex web applications, we have the proven expertise to handle any web app project.
"*" indicates required fields
Our
Custom Web App


Development Services
We offer full-cycle custom web application development services, from conceptualization and UX design to front-end development, back-end programming, testing and launch. Our key web app development services include:


We craft visually appealing and user-centric designs tailored to your brand and users.
E-commerce Web
App Development
We develop flexible, scalable content management systems to organize & manage content.
We thoroughly test your web app for functionality, UI/UX, security and performance issues.
Custom Website
Development
We offer ongoing support and maintenance to keep your web app optimized post-launch.
Our
Web Application

Development Process

We follow a streamlined agile development process to deliver high-quality web apps on time and budget. This iterative approach allows us to deliver web apps tailored to your specific needs, with continuous improvements based on user feedback.
Concept
This involves understanding the client's needs, defining project goals and requirements and creating a project plan.
Design
Develop wireframes, mockups, and prototypes to create a visual representation of the web app's UI/UX.
Development
Code the web app and integrate necessary third-party 
tools or APIs for enhanced functionality and performance.
Deployment
Launch the web application and monitor its performance, making necessary updates to ensure optimal functionality.
Testing
Conduct various tests to ensure the security and functionality of the web app.
Maintenance
Ensure optimal performance and security through maintenance, upgrades, and new feature additions.
Why Choose Ropstam as Your
Web App Development Company
Don't settle for an average web app – get a custom solution tailored to your needs with Ropstam. With Ropstam as your web app development partner, you get:
Let's Start a New Web App Project Together
Web App

 Development Portfolio
Unlock the potential of your online presence with Ropstam's proven track record of delivering top-notch web solutions to over 500 clients worldwide.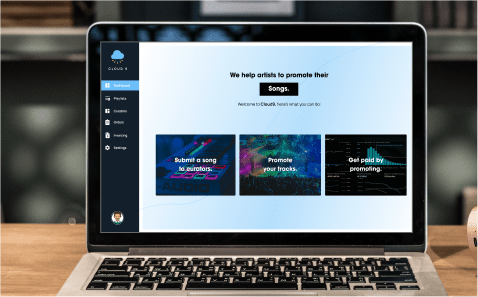 Cloud9
Elevate your music curation game with Cloud 9 and create playlists that resonate with your unique taste.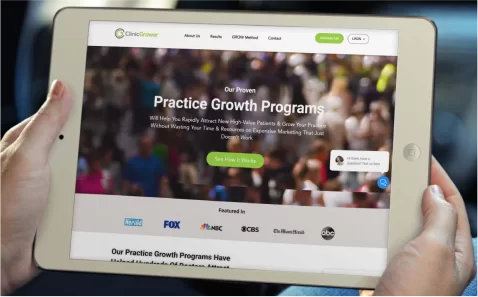 Clinic Grower
Clinic Grower is a social media management tool to help marketers analyze the details of ad campaigns, the status of posts, audience engagement, total clicks, and overall performance outcomes.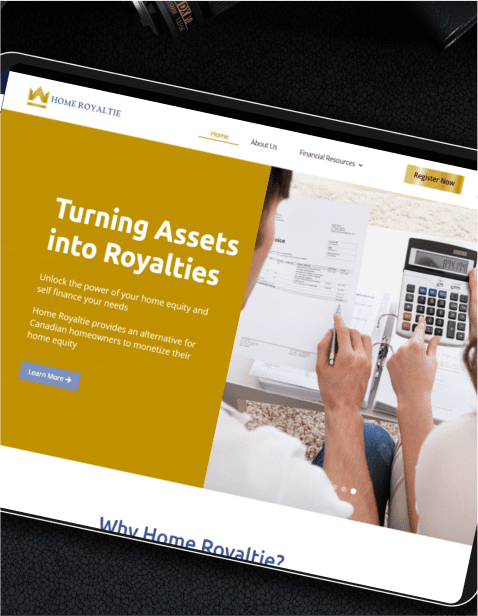 Home Royaltie
Discover a smart and secure way to utilize your home's value and achieve your financial goals.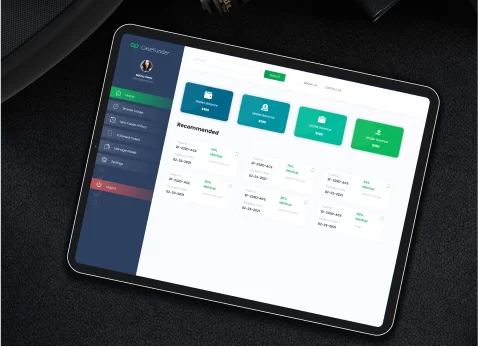 CaseFunder
Case Funder is a platform that facilitates lending between anonymous borrowers and registered lenders.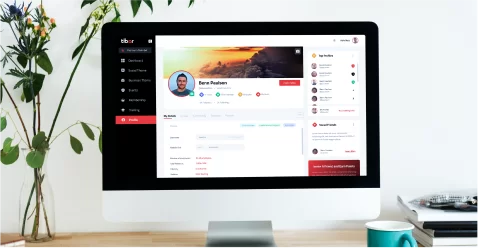 Tibor
Tibor is a wellness app designed to support self-employed and small to medium-sized enterprises (SMEs) achieve their personal and professional goals.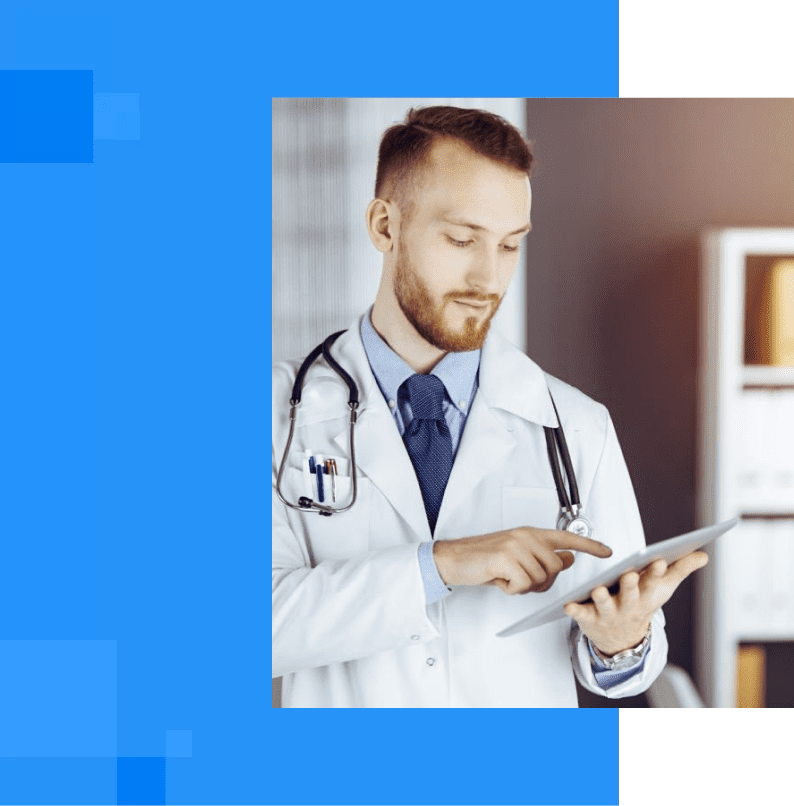 Web Application Development

Services for Industries
Our seasoned team provides web app development solutions tailored to your specific industry needs. Our customized approach results in web apps that solve real business problems and create value for your organization.
Ropstam has played a pivotal role in revolutionizing patient care and medical operations through innovative web app development solutions in the healthcare industry. We have created secure and user-friendly platforms for healthcare providers, facilitating patient management, telemedicine, electronic health records (EHR), and more. Our solutions empower healthcare organizations to streamline processes, enhance patient engagement, and deliver better outcomes.
From flight booking engines to hotel reservation systems, we have developed web applications that enable travel companies to offer online booking, itinerary management, and real-time updates to travelers. Our travel industry clients benefit from our agile approach, rapid prototyping, and expertise in integrating payment gateways, maps, calendars, and other travel-specific APIs. Our solutions not only boost efficiency for travel providers but also enhance the travel experience for customers, ensuring memorable journeys.
Ropstam offers specialized fintech web application development services for banking, trading, lending, and insurance clients. Our finance web apps provide robust security, real-time data, complex calculations, and compliance with regulations. Our proven expertise in building web platforms for stockbrokers, forex brokers, peer-to-peer lenders, and crypto exchanges differentiates us.
Optimizing supply chain workflows is what we excel at. Ropstam's logistics web apps track orders, manage freight, enable dispatching, and provide real-time visibility into the entire distribution cycle. Our logistics clients rely on warehouse integration, vehicle routing, barcode scanning, and other supply chain-focused features we bake into our logistics web app solutions.
Ropstam has contributed to the evolution of online learning and campus management in the education sector. From LMS platforms to online course marketplaces, Ropstam develops innovative ed-tech web applications to facilitate digital learning. We have developed e-learning platforms, student management systems, and communication tools for educational institutions. Our web app solutions enhance the learning experience by providing educators and students with the tools they need to collaborate and succeed.
The sports industry demands real-time engagement and interaction with fans. Ropstam has created web applications for sports teams, leagues, and organizations that enable live score updates, fan engagement, and ticketing solutions. We help sports entities connect with their audiences on a deeper level, fostering loyalty and enthusiasm among fans.
Hire
Web App Developers


with

Ropstam

Finding the right talent for your project is easy with Ropstam. Our talented in-house team has decade of experience successfully designing, developing, and launching custom web apps. This expertise allows us to efficiently handle any type of web app project:

Fast Hiring
With our fast and efficient hiring process, you can add a new team member with just a click of a button and have them onboarded within 24-48 hours.

Daily Progress Report
Our daily progress reports keep you informed and involved throughout the project, providing a clear understanding of our team's activities for peace of mind.

Top Talent
Our team is dedicated to sourcing and managing the top talent available, while also providing ongoing training and development to ensure they remain the best in their field.

Fully Managed Team
Our team of dedicated project managers goes above and beyond to ensure you are paired with the most suitable team members for your project.

Time Zone Aligned
We've equipped our team with collaborative skills using advanced scheduling tools to ensure that all meetings and deadlines align with the client's time zones.

Agile Meetings
Regular meetings are held to maintain clear communication and keep everyone informed about the progress and status of the project.
Why
our clients


love us?

Our clients love us because we prioritize effective communication and are committed to delivering high-quality software solutions that meet the highest standards of excellence.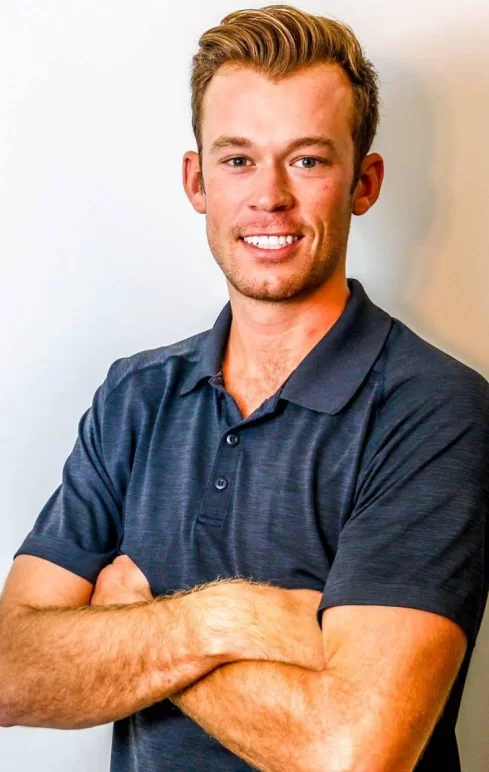 "They met expectations with every aspect of design and development of the product, and we've seen an increase in downloads and monthly users."
Anton Neugebauer,
CEO, RealAdvice Agency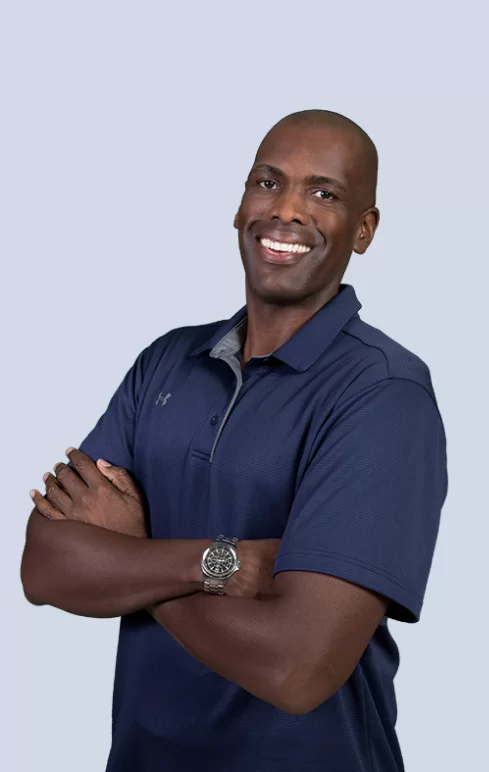 "Willing to accommodate nonprofit budgets, Ropstam brought their robust experience to the project. They checked in consistently, and were communicative, easy to reach, and responsive."
Tariehk,
VP of Marketing.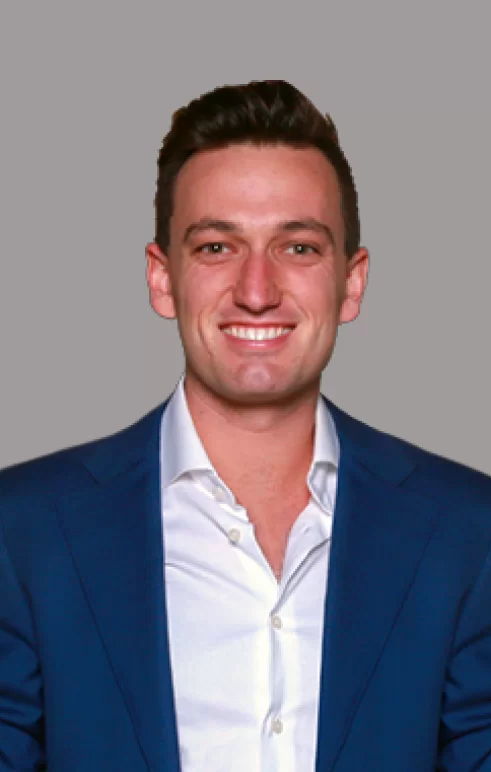 "Their dedication to their clients is really impressive.  Ropstam Solutions Inc. communicates effectively with the client to ensure customer satisfaction."
Mike Stanzyk,
CEO, Stanzyk LLC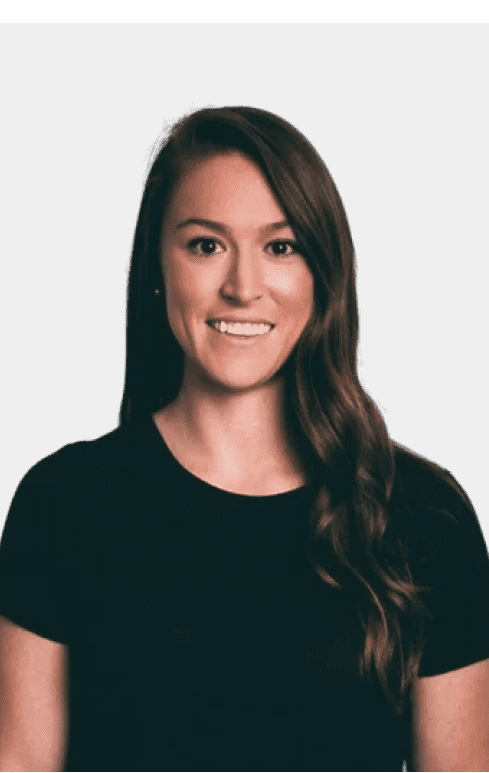 "Ropstam was an excellent partner in bringing our vision to life! They managed to strike the right balance between aesthetics and functionality, ensuring that the end product was not only visually appealing but also practical and usable."
Jackie Philbin,
Director - Nutrition for Longevity
How are Ropstam's Web Developers Different?
Our developers are highly skilled in diverse web development stacks like React, Express, Vue, Node, PHP, Python etc. We stay updated on the latest frameworks and the best practices. Our team has more than 5 years of average experience building complex, scalable web apps for diverse clients.
Why Should I Choose Ropstam as My Web App Development Company?
We offer a full spectrum of services from planning to launch, an agile approach focused on business goals, proven industry expertise, high client satisfaction rates, and competitive yet transparent pricing.
Will I Get A Dedicated Project Manager For My Web App Development Services?
Yes, we assign an experienced project manager to each project. They ensure collaboration, prompt issue resolution, and on-time delivery according to plan.
How Much Time Does It Take To Build a New Web Application?
An MVP can be built in 4-6 weeks. More complex apps take 3-6 months based on requirements, integrations, security needs, etc. We provide estimates after gathering details.
Why Custom Web App Development is Better for Your Business?
Custom apps are tailored to your specific workflows, brand, and goals. Readymade apps involve extensive customization and have unused features. Building from scratch is better.
Which Platform is Best for Web App Development?
We build cross-platform web apps that work great on any device. Some top platforms we use are React, Express.js, Node.js, Python, PHP, .NET etc. based on your needs.
HTML5
CSS3
JavaScript
MERN
PHP
Webflow
WordPress
Laravel
Shopify
Android
Flutter
iOS
React Native
Bitcoin
Solana
Ethereum
Metamask
Ripple
Solidity
Adobe AE
Adobe Illustrator
Adobe Photshop
Adobe XD
Figma
Redis
MongoDB
MySQL
PostgreSQL
SQLite
Appium
Jira
JMeter
Postman
Selenium
Trello
Supercharge your software development with our expert team - get in touch today!
"*" indicates required fields