MVP Development Services
Ropstam is a leading MVP software development company providing end-to-end mvp development services to build your minimum viable product (MVP). With years of experience delivering successful MVP software for startups and enterprises, we are your ideal technology partner for MVP development.
"*" indicates required fields
Our
Custom MVP

Development Services
At Ropstam, we offer a comprehensive suite of MVP development services to bring your innovative ideas to life. Our team of skilled developers specializes in MVP app development, MVP software development, and MVP project management.
Our experts advise you on the right MVP strategy and roadmap for your product.
We rapidly test your MVP with real users to validate product-market fit.
Our designers create an exceptional user experience for your MVP aligned to your brand.
Our PMs manage your MVP project flawlessly from ideation to launch and beyond.
We build and launch your minimum viable product using agile software development.
We build cross-platform web, iOS and Android compatible MVPs for broader reach.
Our
MVP

Development Process

Achieve success with seamless MVP support – Let us handle the technicalities so you can focus on growth.
Concept
Develop a project plan that includes understanding the client's needs and create a solution design.
Design
Develop wireframes, mockups, and prototypes to create a visual representation of the project's UI/UX.
Development
Build a stripped-down version of the product and test viability with potential customers
Iteration
Test the MVP with a small group of customers, gather feedback, and add more features based on the results.
Launch
Launch the MVP to the market to validate its viability and gather data on user engagement and product usage.
Monitor
Add additional features and functionality and implement security measures to protect the data
Why Choose Ropstam as Your
MVP Development Company
As a leading MVP software development company, we take pride in our track record of success. We're not just an MVP development services provider; we're your partner in innovation. Here's why you should choose Ropstam for MVP development:
Let's Start a New MVP Project Together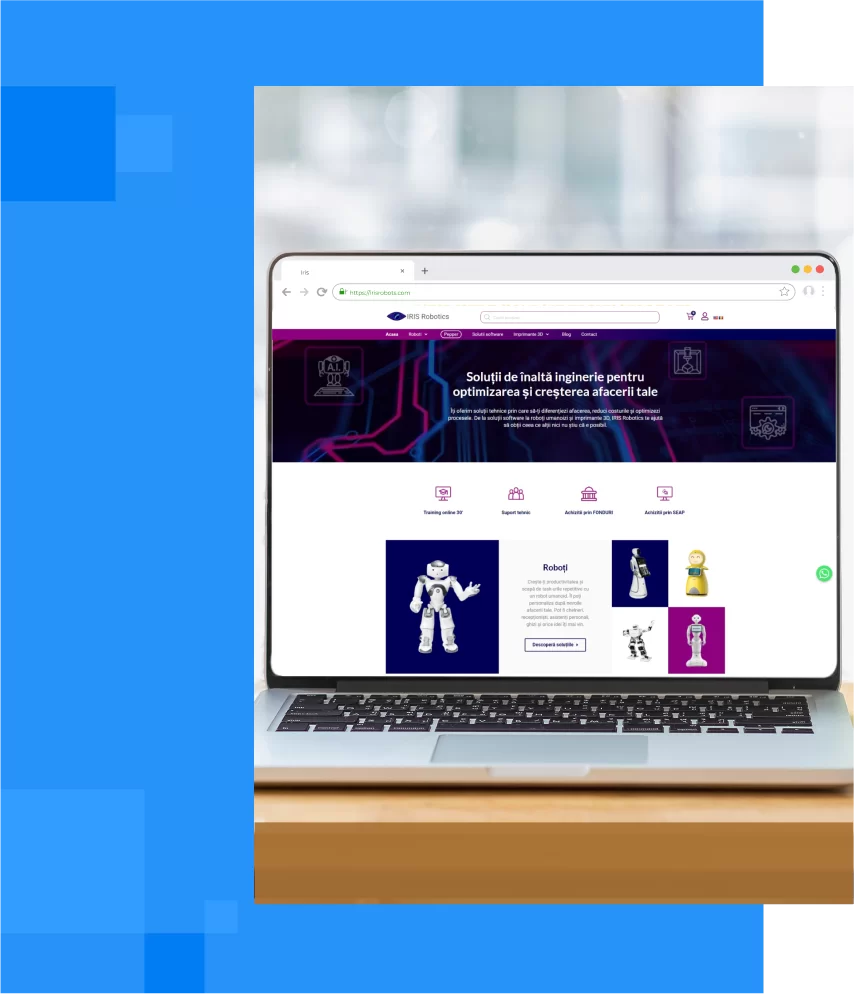 Display an accurate prototype of your product with MVP Product Development
Serving You To Choose the Right Platform
Bring the MVP in line with Your Business Goals
Create Distinct KPIs to Track Performance
Recording and Analyzing User Feedback
Revamping the MVP as per User Feedback
Testing New MVP until 100% Perfected
MVP

Development Portfolio
Explore our MVP development portfolio to see how we've helped businesses across various industries succeed with their MVP projects. Our MVP development company has a diverse range of success stories that showcase our ability to deliver exceptional results.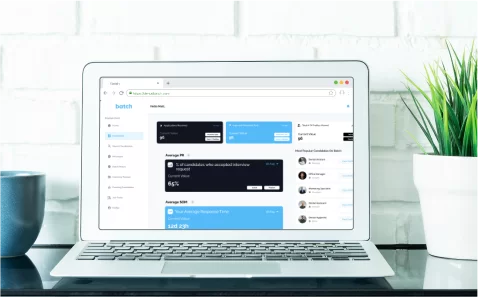 Web Orgami
Web Orgami is a web portal designed to simplify and streamline the process of managing an organization's headcount and personnel.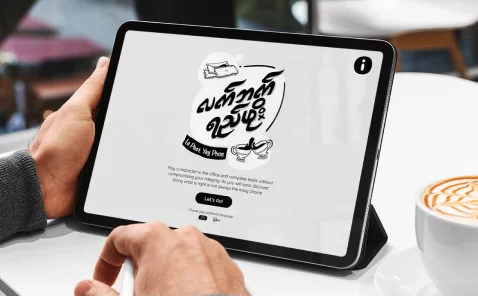 Thibbi
BIM (Business Integrity Myanmar) is planned for organizations in Myanmar inclined to boost understanding of business morals.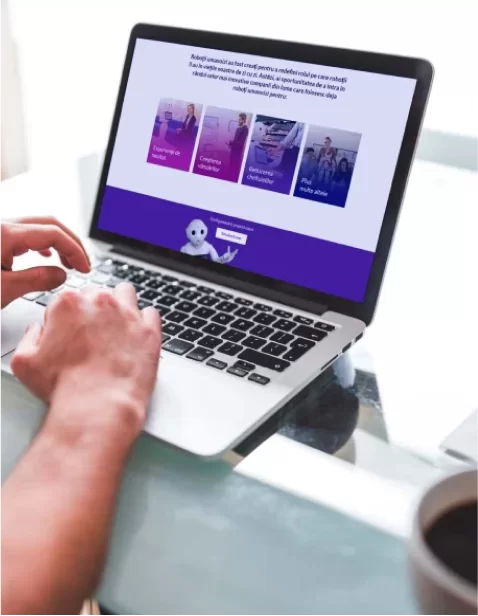 Iris Robots
Iris Robots is an online store enabling tech hoarders to relish the experience of having exceptional Robots and automated gadgets.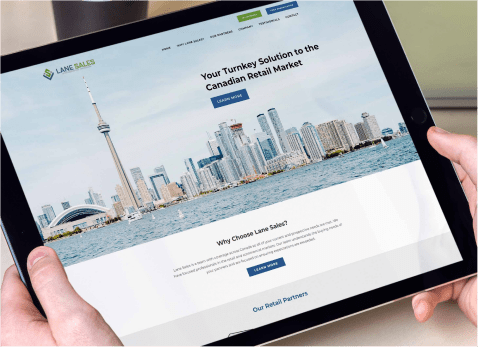 Lane Sales
Lane Sales is a revolutionary platform that empowers supply chain professionals with order and logistics management.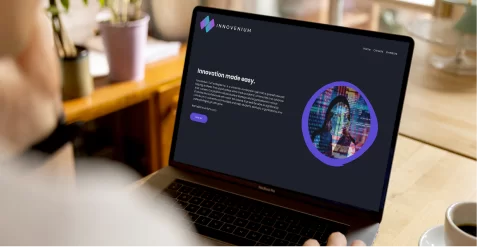 Innovenium
Innovenium is a university companion app that connects students with opportunities within their academic community.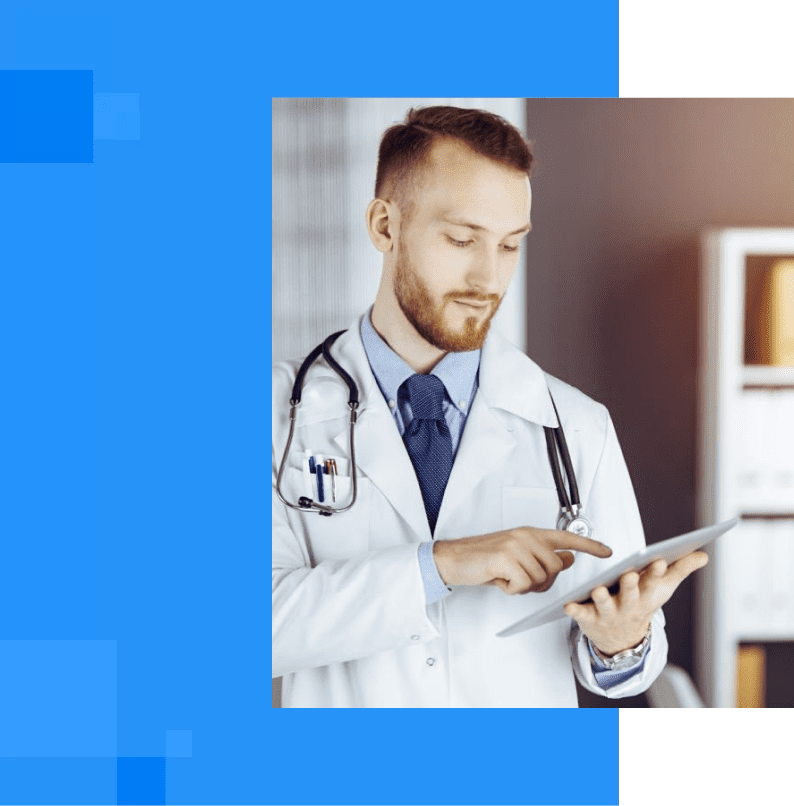 MVP Software Development

Services for Industries
At Ropstam, we provide tailored custom MVP software development services for a wide range of industries. Our MVP solutions are designed to address the unique challenges of your industry, ensuring you stay ahead of the competition.
Ropstam has partnered with multiple healthcare startups and companies to provide custom MVP app development solutions. We have experience developing telemedicine apps, patient portals, appointment scheduling systems, wearables, and other digital health products. Our agile approach enables rapid validation of healthcare MVPs.
We have delivered customized e-commerce MVPs optimized for conversion for startups and businesses. Ropstam's full-stack developers are experts in quickly building and iterating on MVP online stores, marketplaces, payment systems across web and mobile.
Ropstam offers tailored proptech MVP development services for real estate companies. We have built real estate search, property listing, brokerage, property management and other real estate MVPs leveraging latest tech.
Ropstam as a MVP app development company provides specialized MVP edtech development services for education providers. We have experience building classroom, training, assessment, LMS, and other education-focused MVP products rapidly.
Our engineers have partnered with media, gaming and entertainment companies to develop engaging MVPs. We build MVPs for video streaming, online gaming, fan communities, events and other entertainment domains.
We have served fashion startups and brands in developing MVP solutions for ecommerce stores, designer portfolios, retail apps, virtual dressing and more. Our expertise helps validate and launch fashion tech MVPs swiftly.
Hire
Full Stack Developers


with

Ropstam

Looking to hire full-stack developers for your MVP project? Ropstam has a team of experienced professionals ready to bring your vision to life. Our full-stack developers excel in MVP app development, ensuring your project is in capable hands.

Fast Hiring
With our fast and efficient hiring process, you can add a new team member with just a click of a button and have them onboarded within 24-48 hours.

Daily Progress Report
Our daily progress reports keep you informed and involved throughout the project, providing a clear understanding of our team's activities for peace of mind.

Top Talent
Our team is dedicated to sourcing and managing the top talent available, while also providing ongoing training and development to ensure they remain the best in their field.

Fully Managed Team
Our team of dedicated project managers goes above and beyond to ensure you are paired with the most suitable team members for your project.

Time Zone Aligned
We've equipped our team with collaborative skills using advanced scheduling tools to ensure that all meetings and deadlines align with the client's time zones.

Agile Meetings
Regular meetings are held to maintain clear communication and keep everyone informed about the progress and status of the project.
Why
our clients


love us?

Our clients love us because we prioritize effective communication and are committed to delivering high-quality software solutions that meet the highest standards of excellence.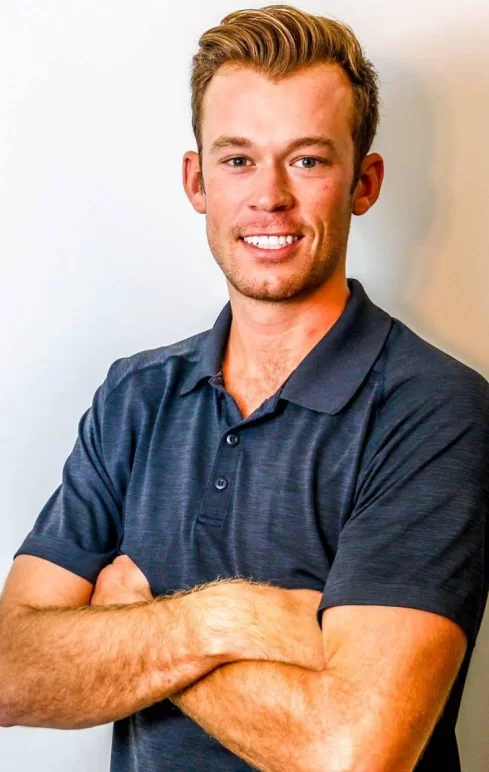 "They met expectations with every aspect of design and development of the product, and we've seen an increase in downloads and monthly users."
Anton Neugebauer,
CEO, RealAdvice Agency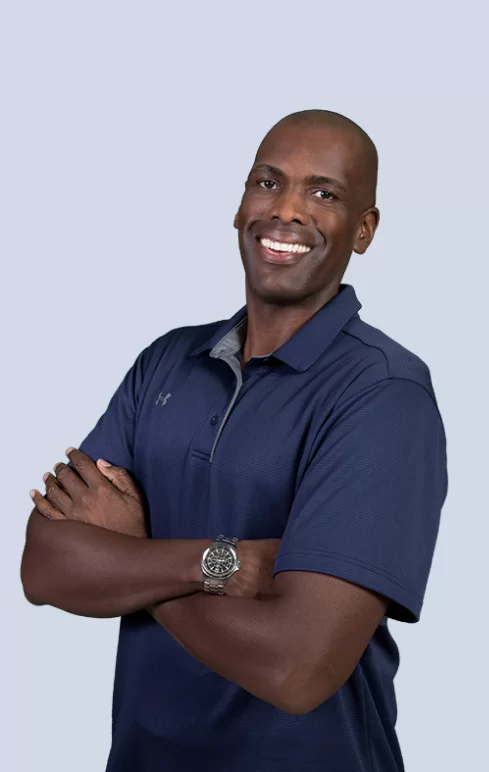 "Willing to accommodate nonprofit budgets, Ropstam brought their robust experience to the project. They checked in consistently, and were communicative, easy to reach, and responsive."
Tariehk,
VP of Marketing.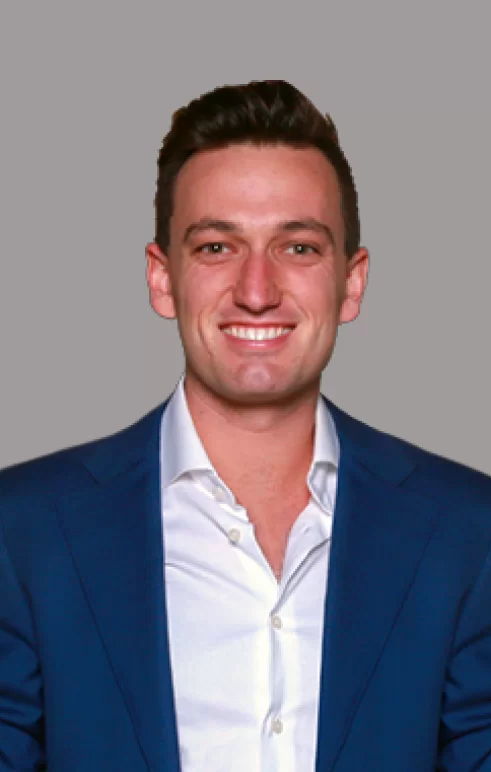 "Their dedication to their clients is really impressive.  Ropstam Solutions Inc. communicates effectively with the client to ensure customer satisfaction."
Mike Stanzyk,
CEO, Stanzyk LLC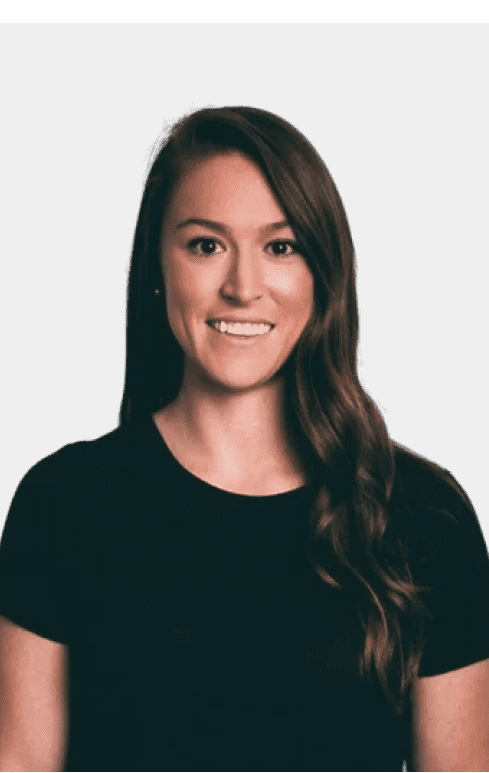 "Ropstam was an excellent partner in bringing our vision to life! They managed to strike the right balance between aesthetics and functionality, ensuring that the end product was not only visually appealing but also practical and usable."
Jackie Philbin,
Director - Nutrition for Longevity
What Is a Minimum Viable Product?
A Minimum Viable Product (MVP) is a version of a product with just enough features to be usable by early customers, who can then provide feedback for future product development. MVPs help validate product ideas quickly.
Why Choose Ropstam's MVP Development Services for Startups?
Ropstam's agile process lets startups quickly validate ideas by launching MVPs in weeks. Our flexible engagement models provide cost-effective MVP services.
How does Ropstam Prioritize the Features of an MVP?
We focus on your core user workflows and identify the minimal set of essential features to build first. Additional nice-to-have features come later based on user feedback.
Does Ropstam Use any Project Management Tools?
Our project managers use tools like Jira, Trello, Asana, etc., for planning, collaboration, and agile execution of MVP projects.
What are the Best Technologies to Build MVPs?
Our engineers recommend robust tech stacks like MERN, MEAN, Django, Ruby on Rails, Flutter, etc., for rapid MVP development. We select proven technologies to build secure and scalable MVPs.
Why Do I Need an MVP Service?
MVP services help turn your idea into a basic product for early user testing. This validation helps refine product-market fit before investing in full development.
Is Outsourcing an MVP a Good Decision for Startups?
Yes, outsourcing MVP development speeds up the process for startups through expert teams. This is a cost-effective way to build and test MVPs rapidly.
HTML5
CSS3
JavaScript
MERN
PHP
Webflow
WordPress
Laravel
Shopify
Android
Flutter
iOS
React Native
Bitcoin
Solana
Ethereum
Metamask
Ripple
Solidity
Adobe AE
Adobe Illustrator
Adobe Photshop
Adobe XD
Figma
Redis
MongoDB
MySQL
PostgreSQL
SQLite
Appium
Jira
JMeter
Postman
Selenium
Trello
Supercharge your software development with our expert team - get in touch today!
"*" indicates required fields