WordPress Development Services
Our custom WordPress development services can be the one-stop solution for all your design and development needs. At Ropstam, we're not just WordPress experts; we're your trusted partners in crafting exceptional online experiences. Explore our comprehensive range of services for your business.
"*" indicates required fields
Our
Custom WordPress


Development Services
From WordPress theme customization and plugin development to complex WordPress integrations, Ropstam provides end-to-end WordPress website design and development, speed optimization, content implementation, security and maintenance, allowing you to focus on your business.


WordPress Theme
Customization
Developing custom themes to make your website stand out and align with your brand identity.


WordPress
Design Services
Creating visually stunning, user-centric WordPress designs that captivate and convert visitors.


WordPress Plugin Development
Building custom plugins to enhance your website's functionality and user experience.


WordPress
Security Services
Protecting your website from
threats and vulnerabilities with robust security measures.


WordPress Support
& Maintenance
Providing ongoing support and maintenance to keep your WordPress website up-to-date.


WordPress Speed
Optimization
Ensuring lightning-fast loading times for improved search engine rankings.
Our
WordPress

Development Process

Our WordPress website development process ensures each project meets the highest standards. We thoroughly understand your business, target audience, and project goals. Our WordPress team architects a tailored solution to match your needs, incorporating the ideal technologies and features.
Concept
This involves understanding the client's needs, defining project goals and requirements and creating a project plan.
Design
Develop wireframes, mockups, and prototypes to create a visual representation of the WordPress website's UI/UX.
Development
Code the WordPress website and integrate necessary third-party tools or APIs for enhanced functionality and performance.
Deployment
Launch the website and monitor its performance, making necessary updates to ensure optimal functionality.
Testing
Conduct various tests to ensure the security and functionality of the WordPress website.
Maintenance
Ensure optimal performance and security through maintenance, upgrades, and new feature additions.
Why Choose Ropstam as
WordPress Development Company
With over a decade of WordPress experience, Ropstam is your trusted partner for custom WordPress services. Here's why you should choose us:
Let's Start a New WordPress Project Together
WordPress

Development Portfolio
With years of experience delivering custom WordPress projects, our portfolio showcases the breadth of our expertise. Whether you need a marketing site, ecommerce store, web app, or community portal, we've built it before.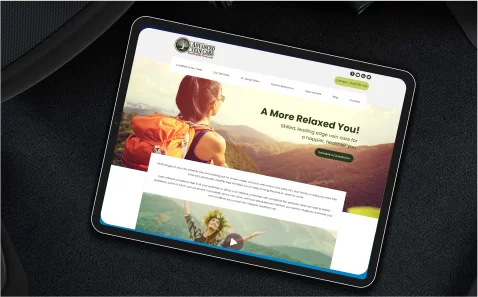 Clinic Grower
A social media management tool to help marketers analyze the details of ad campaigns, the status of posts, audience engagement, total clicks,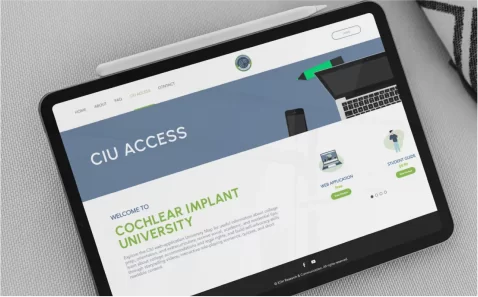 CIU
The mobile and web app features a university map to provide clear directions to the students looking for a particular on-site locality.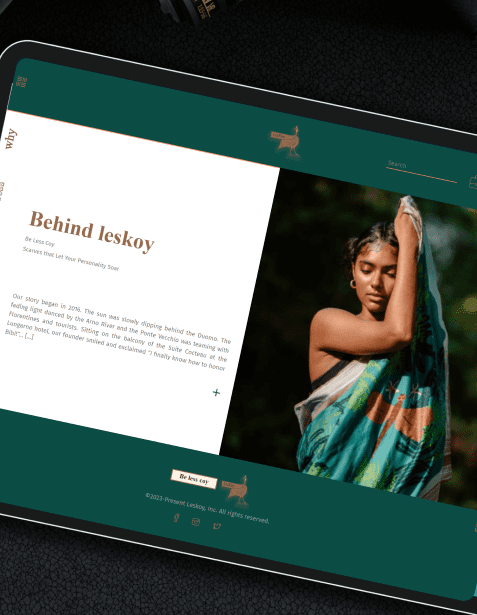 Leskoy
LesKoy is a unique platform that offers scarves inspired by the traditional East African culture, fusing contemporary fashion with Afro-Arab and American cultural heritage.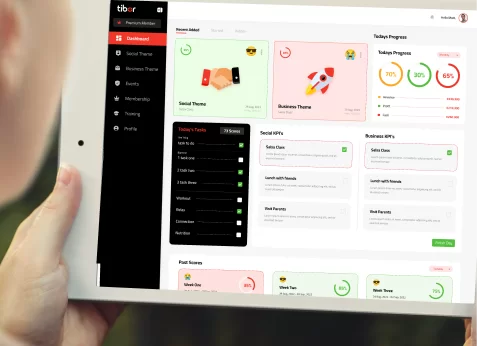 Tibor
Tibor is a wellness app designed to support self-employed and small to medium-sized enterprises (SMEs) in achieving their personal and professional goals.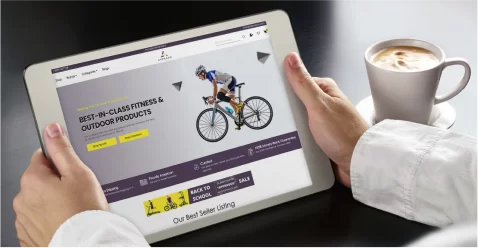 Appravo
Appravo is a digital store specializing in selling fitness and gym equipment.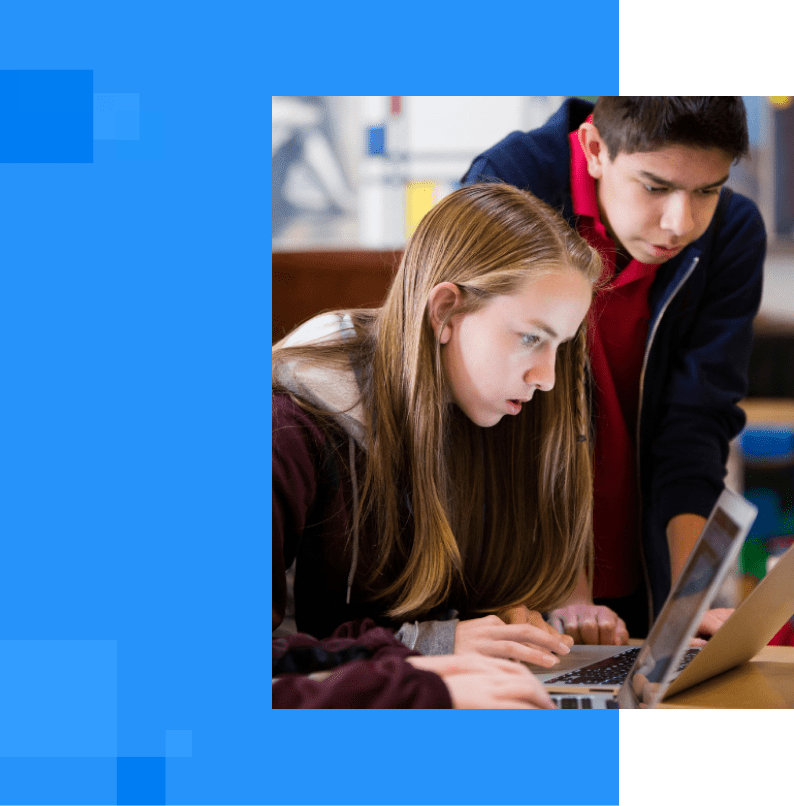 WordPress Website Development

Services for Industries
We understand that every industry has unique demands. That's why we provide custom WordPress website development services that cater to your industry's specific requirements. Whether you need a marketing site, e-commerce store, CMS, or community portal, we've built it before.

In the ever-evolving landscape of education, a dynamic online presence is essential. Ropstam's custom WordPress developers understand the unique challenges faced by educational institutions. We specialize in crafting WordPress solutions tailored to meet the needs of schools, colleges, and e-learning platforms. From interactive course catalogues to intuitive learning management systems, we empower educators to deliver quality content and engage with students effectively.
In the healthcare sector, security, accessibility, and user-friendliness are paramount. Our WordPress development solutions for healthcare organizations prioritize patient confidentiality and flawless user experiences. Whether you need a patient portal, appointment scheduling system, or a medical blog, we create WordPress websites that builds trust and ensure easy access to vital health information.
Trust and reliability are at the core of the financial industry. Ropstam's expert WordPress developers excel in crafting secure, responsive, and compliant websites for financial institutions. We understand the importance of data protection and provide robust solutions for online banking, investment platforms, and financial advisory services. Rest assured, your clients' financial information is in safe hands.
In the competitive world of real estate, a captivating online presence can make all the difference. Our WordPress design and development services for real estate agencies and property management companies include interactive property listings, virtual tours, and lead generation tools. With our WordPress web development solutions, we help you showcase your properties effectively, attract potential buyers or renters, and streamline your business operations.
For retail and e-Commerce businesses, the online store-front is the heart of the operation. Ropstam's experienced team of WordPress website developers specialize in creating stunning, high-performing e-Commerce websites. We integrate secure payment gateways, optimize for mobile shopping, and enhance the user experience to drive sales and growth. With our services, your e-Commerce business can thrive in the digital marketplace.
In the fast-paced world of media and publishing, a dynamic online presence is vital. Ropstam's talented WordPress developers create visually engaging and content-rich websites for media outlets, magazines, and publishers. We prioritize mobile responsiveness, content distribution, and audience engagement, helping you reach a wider readership and stay at the forefront of digital media trends.
Hire
WordPress Developers


with

Ropstam

Our WordPress development team is well-versed in the latest technologies and tools, ensuring your website is built using the most advanced and efficient methods.

Fast Hiring
With our fast and efficient hiring process, you can add a new team member with just a click of a button and have them onboarded within 24-48 hours.

Daily Progress Report
Our daily progress reports keep you informed and involved throughout the project, providing a clear understanding of our team's activities for peace of mind.

Top Talent
Our team is dedicated to sourcing and managing the top talent available, while also providing ongoing training and development to ensure they remain the best in their field.

Fully Managed Team
Our team of dedicated project managers and scrum masters goes above and beyond to ensure you are paired with the most suitable team members for your project.

Time Zone Aligned
We've equipped our team with collaborative skills using advanced scheduling tools to ensure that all meetings and deadlines align with the client's time zones.

Agile Meetings
Regular meetings are held to maintain clear communication and keep everyone informed about the progress and status of the project.
Why
our clients


love us?

Our clients love us because we prioritize effective communication and are committed to delivering high-quality software solutions that meet the highest standards of excellence.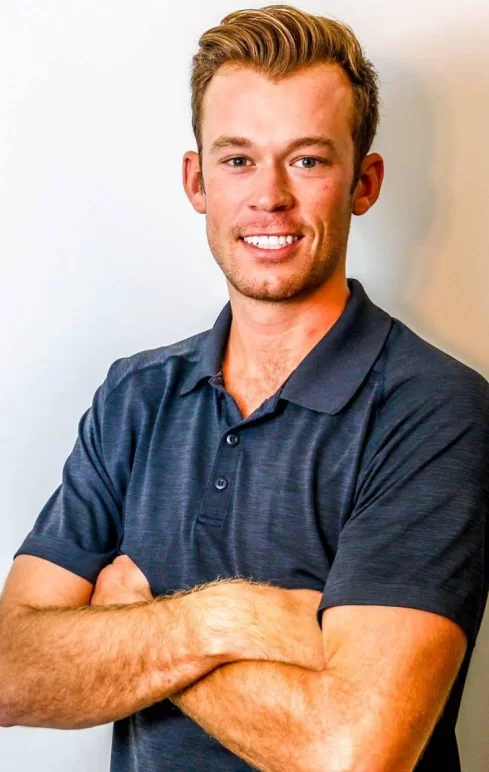 "They met expectations with every aspect of design and development of the product, and we've seen an increase in downloads and monthly users."
Anton Neugebauer,
CEO, RealAdvice Agency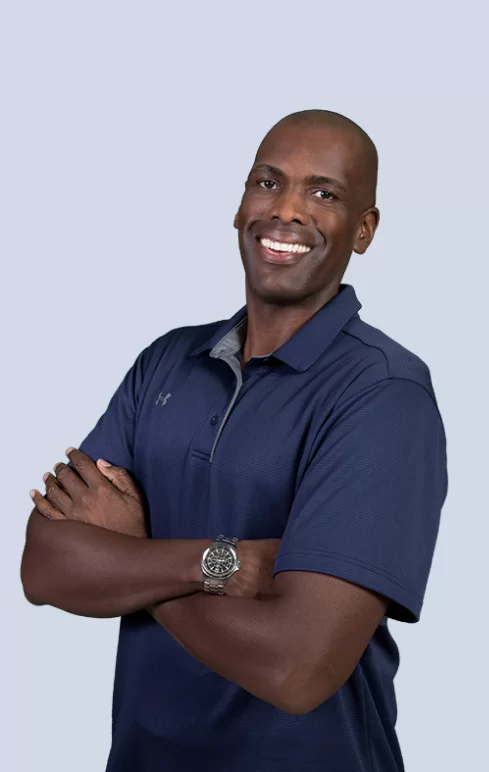 "Willing to accommodate nonprofit budgets, Ropstam brought their robust experience to the project. They checked in consistently, and were communicative, easy to reach, and responsive."
Tariehk,
VP of Marketing.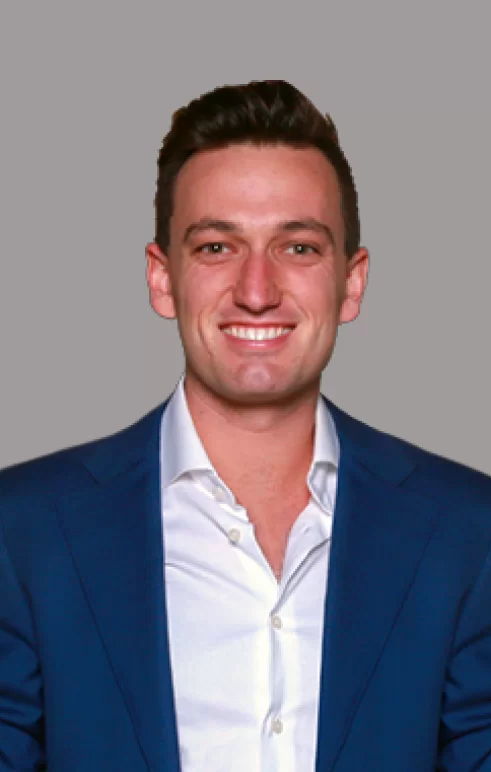 "Their dedication to their clients is really impressive.  Ropstam Solutions Inc. communicates effectively with the client to ensure customer satisfaction."
Mike Stanzyk,
CEO, Stanzyk LLC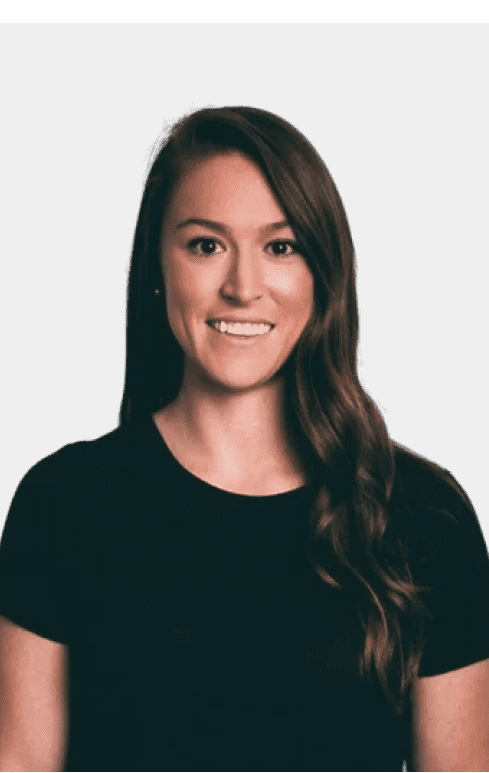 "Ropstam was an excellent partner in bringing our vision to life! They managed to strike the right balance between aesthetics and functionality, ensuring that the end product was not only visually appealing but also practical and usable."
Jackie Philbin,
Director - Nutrition for Longevity
Why Should I Choose Ropstam as My Custom WordPress Development Company?
Choosing Ropstam as your WordPress website development company means choosing a partner that combines years of experience, a team of dedicated professionals, and a track record of successful WordPress projects. We offer custom WordPress web development services, API integrations, robust plugin development, stunning design, and ongoing support, making us your one-stop solution for all your WordPress needs.
How are Ropstam WordPress Developers Different?
At Ropstam, our WordPress developers stand out due to their extensive experience and expertise in the WordPress ecosystem. We are not just developers; we are WordPress experts, and our team is dedicated to crafting tailored solutions for your unique needs. Our commitment to excellence, attention to detail, and passion for WordPress development make us the preferred choice for businesses seeking top-notch web solutions.
What Types of WordPress Development Services is Ropstam Offering?
Ropstam offers a comprehensive range of WordPress website services, including WordPress theme development, WordPress website management, custom WordPress plugin development, WordPress design services, WordPress speed optimization, WordPress security services, and WordPress maintenance and support. Our services cover every aspect of WordPress development to meet your business requirements.
What is Ropstam's Go-to Approach for a New WordPress Website Project?
Our approach begins with a thorough consultation to understand your goals and requirements. We then develop a customized strategy that includes design, development, testing, and deployment phases. Our commitment to quality assurance and post-launch support ensures your WordPress website performs optimally long after launch. This is one of the many reasons why clients from across the globe choose us to outsource their wordpress development projects.
Does Ropstam Build Custom WordPress Themes and Plugins?
Yes, Ropstam specializes in custom WordPress plugins and theme development. Whether you need a unique design that aligns with your brand or a custom plugin to extend your website's functionality, our team of experts has the skills and experience to bring your vision to life.
How Long Does it Take to Develop a WordPress Website?
The timeline for developing a WordPress website varies depending on the project's complexity, features required, and design intricacies. On average, a standard WordPress website can take between 4 to 8 weeks from concept to launch. However, the timeline may be extended for larger, more intricate projects. We work closely with our clients to provide accurate project timelines.
Why is WordPress the Most Popular CMS Platform?
WordPress has earned its popularity due to its user-friendly interface, extensive customization options, robust plugin ecosystem, and strong community support. It's versatile, adaptable and powers websites across various industries, making it the go-to choice for businesses seeking a reliable and scalable Content Management System platform.
What is Enterprise WordPress Development?
Enterprise WordPress development involves creating WordPress websites and solutions tailored to large and complex organizations. These projects often require extensive customization, scalability, security, and integration capabilities. Ropstam specializes in enterprise WordPress development, ensuring that your website meets your organization's unique needs.
Why Custom WordPress Development is Better for Your Business?
Custom WordPress development offers unparalleled flexibility and scalability. It ensures your website is tailored to your specific requirements, enhancing user experience and functionality. Custom solutions also provide better security and can adapt to your business's evolving needs, making it the ideal choice for long-term growth and success.
Can Ropstam Integrate ERP or CRM Tool with WordPress?
We have successfully integerated ERP and CRM solutions with WordPress websites after dealing with a good amount of these products.
HTML5
CSS3
JavaScript
MERN
PHP
Webflow
WordPress
Laravel
Shopify
Android
Flutter
iOS
React Native
Bitcoin
Solana
Ethereum
Metamask
Ripple
Solidity
Adobe AE
Adobe Illustrator
Adobe Photshop
Adobe XD
Figma
Redis
MongoDB
MySQL
PostgreSQL
SQLite
Appium
Jira
JMeter
Postman
Selenium
Trello
Supercharge your software development with our expert team - get in touch today!
"*" indicates required fields