Farewells are always a difficult time as goodbyes make people emotional. And if a dedicated old employee leaves the company where he spends half of his day, he considers them their family.
Our dedicated old employee Ali Talal, Senior PHP developer, farewell was celebrated at Ropstam by all the employees and the management team. A small event is always celebrated to make the employees feel appreciated and will be remembered.
The day started with everyone dedicated to completing their tasks and working on the projects assigned to them; the HR team notified everyone in the channel regarding the farewell of Ali Talal. The event was to gather up in the conference room at lunchtime, where Ali Talal gave a short farewell speech to his Ropstam family.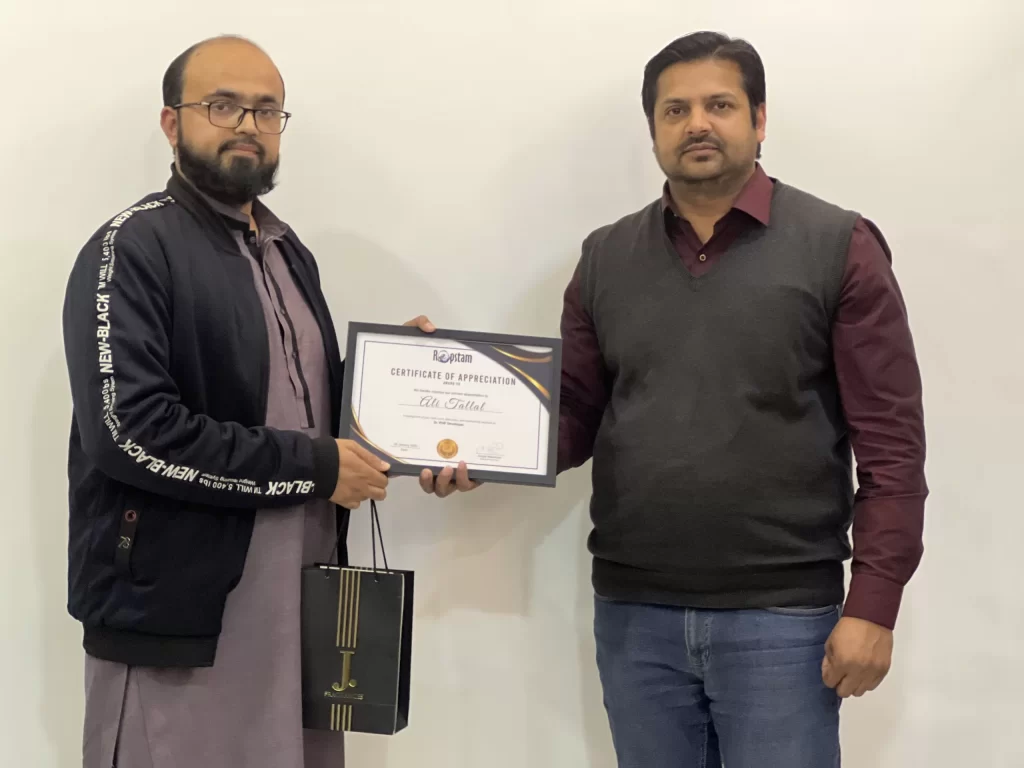 Everyone gave their good wishes to him and the management team for their hard work and dedication to Ropstam. Our operations manager Amjad Mehmood gave him an appreciation certificate and a small farewell gift.
Later, everyone gathered up in the dining area for lunch given by Ropstam. Everyone enjoyed the desi chicken karahi with naan raita and salad. The lunch was very delicious, and everyone ate to their full appetite.
Ropstam is a great place to work as you get the opportunity to learn and grow not only professionally but personally as well. You learn from your high management and your colleagues to better improve yourself and grow professionally.