Every person gets excited when becoming a parent as this is a significant and joyous occasion. Ropstam always treats their employees as their family and celebrates every little event to make them happy and feel comfortable.
Everyone's life's perspective changes when their responsibilities change, and they become parents. We here at Ropstam decided to through a small celebration party to our colleague to congratulate him on the birth of his baby girl.
Announcement 
Everyone started off the typical workday at Ropstam when channel notification popped up that we would celebrate the birth of a cute baby girl of our team member Muhammad Waqas our WordPress Developer, on becoming a father. We all gathered up in the conference room.
Receiving Gifts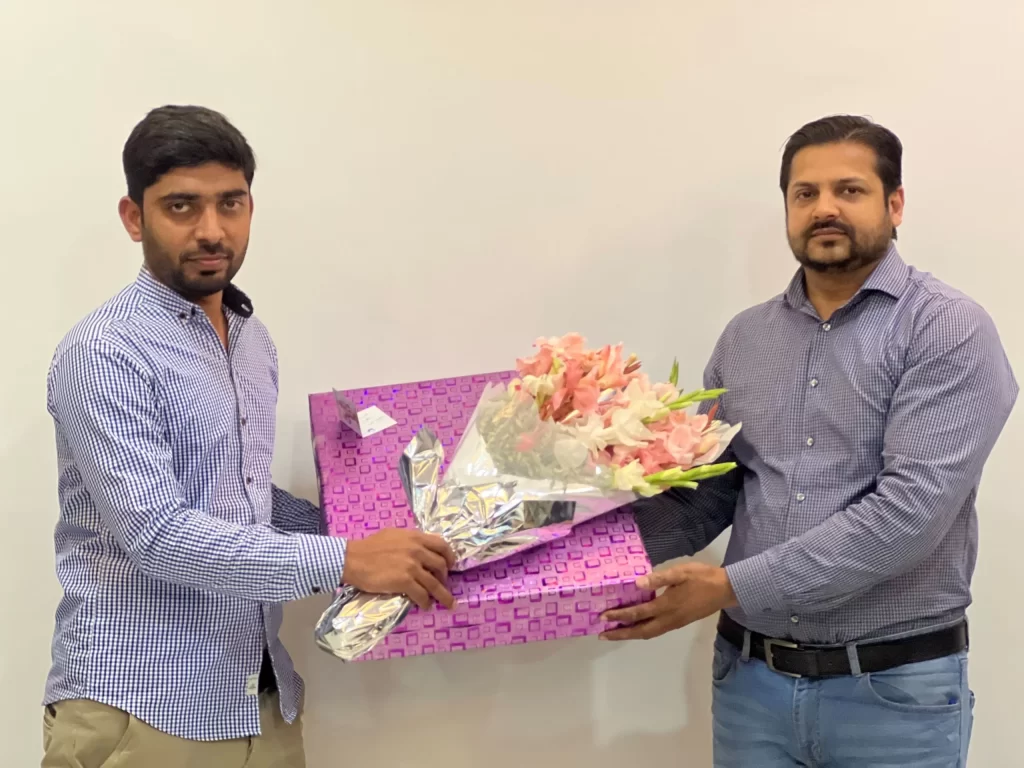 A beautiful pink, white flower bouquet and a gift for the baby girl. Everyone gave good wishes to Waqas and praised health and long life to the baby girl "Irha."
End to a day
Ropstam is just like a family never fails to smile at their employees. All team members are part of this family. We always want everyone to feel important.