Summer is all about colors of weather, the brightness of flowers, and the fruit's sweetness. Luckily, our country is enriched with all of these three attributes to make our summer worthwhile. In fact, we wait all year long for the summers just to enjoy the yummy flavors of our favorite fruit Mango.
22nd July is recognized as an International Mango Day all over the globe. Team Ropstam is full of mango wooers, and thus we decided to dedicate this day to mangoes.
Start of the Day:
We at Ropstam believe in working as a team, no matter its a critical project or funfilled event. So, our day was started with finalizing some decorations for the day. After a complete decor, our office was filled with yellow brightness everywhere, which brought smiles on our faces.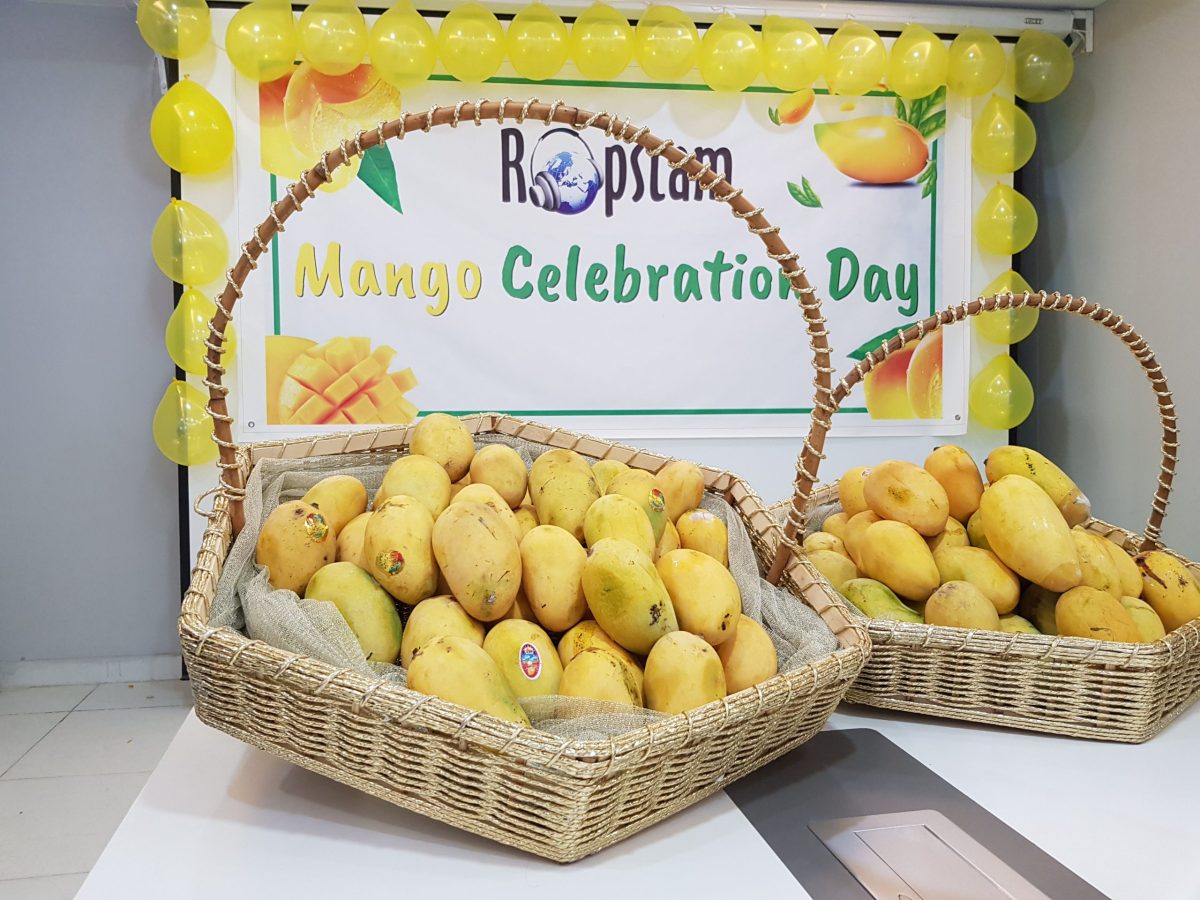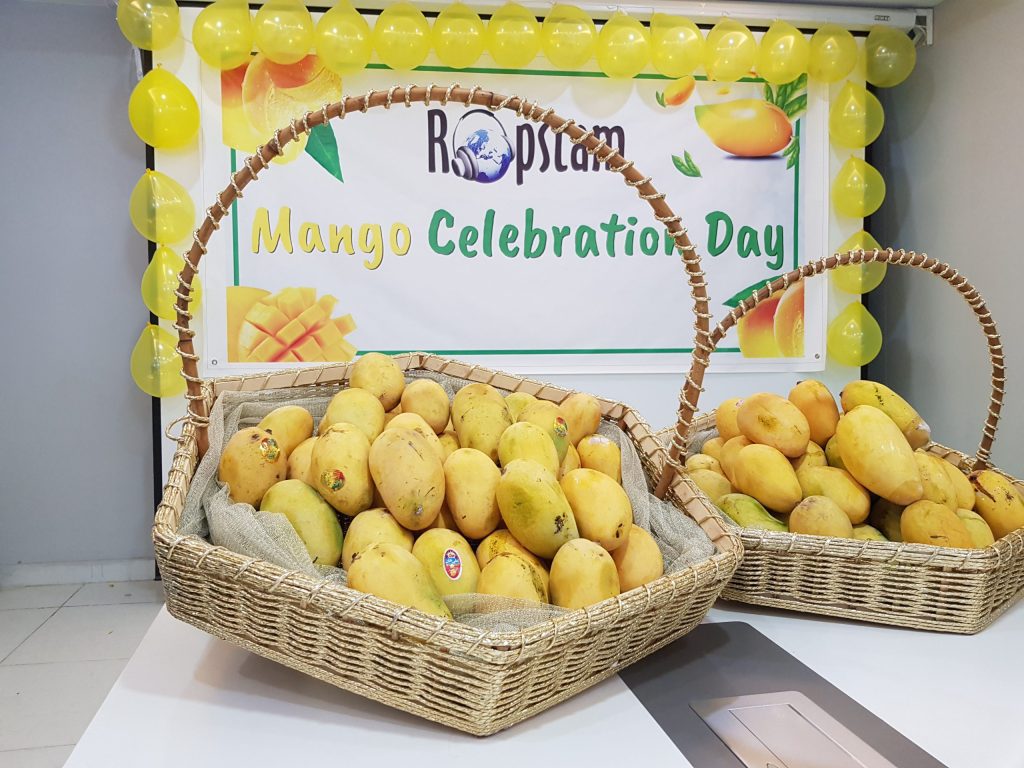 Photos and Fun:
The real fun began with the photoshoot session, where everyone wanted to be in the picture. After hundreds of tries, we got a picture where all of us were visible. Then the time for solo photoshoot came where we all displayed our hidden modeling skills.
The Real Fun:
After we were done with photo bombasting, the real fun commenced where we all were given a lot of mangoes to eat. The mangoes were chilled enough to beat the heat. We couldn't resist the sight and started slicing the fruit as soon as it hit our tables. The juiciness and sweetness of mangoes made us drool, and all of us were now eating our hearts and bellies out.
We were also challenging our colleagues to eat most mangoes but forgot the count as we were more focused on grabbing the slice of juicy fruit.

After eating mangoes, we needed some workout, and what's better than playing table tennis? We were split into teams and started playing this exciting game. The game started, and we played several rounds. The game was not stopped until all teams won one match each because we all wanted to be happy that day.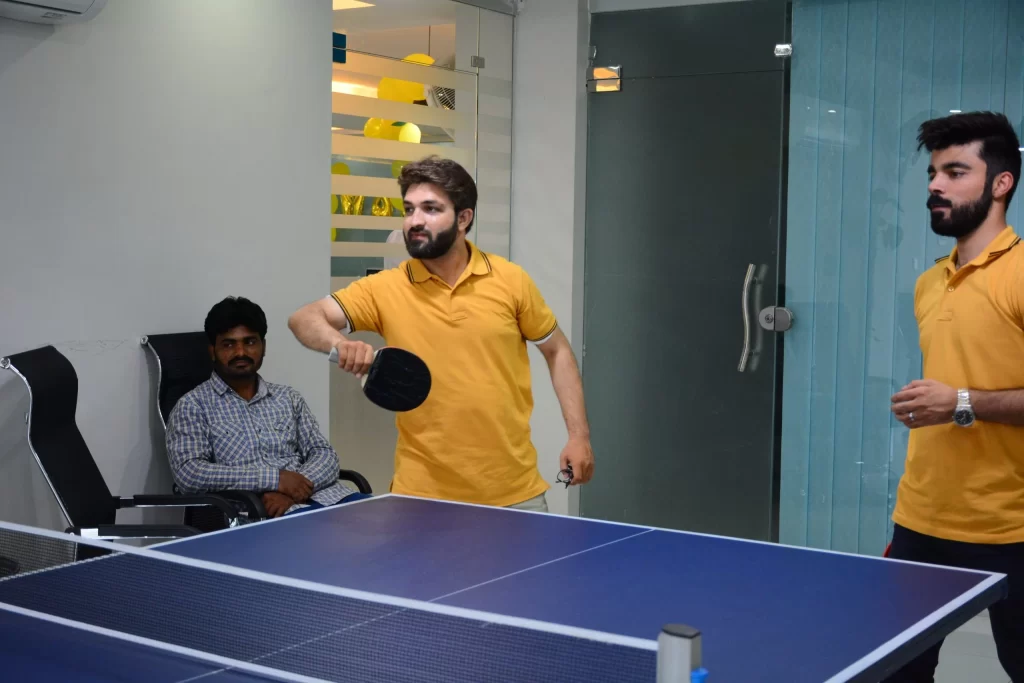 More Excitement:
The day couldn't be happier when our respected HR department announced upcoming exciting events in the upcoming months, and we can't wait to share those events with our readers in the future.
An End to the Day:
Mango Day was full of excitement, fun, and frutilicous fun, and sadly, we had to say goodbye to this funfilled day. The day was started with all the greatness of mangoes and ended with the full bellies and beautiful memories. The laughter, discussions, games, and most importantly, eating mangoes, everything gave us a moment to remember. And that's how we ended this amazing day.