Mango is not an ordinary fruit but extraordinary; it refreshes summer mornings just like the sun on winter mornings. Ropstam Solutions celebrated Mango Fiesta, which had lots and lots of mangoes, mango cake, mango ice cream, mango juice, mango candy, and much much more. A day full of mangoes and fun activities.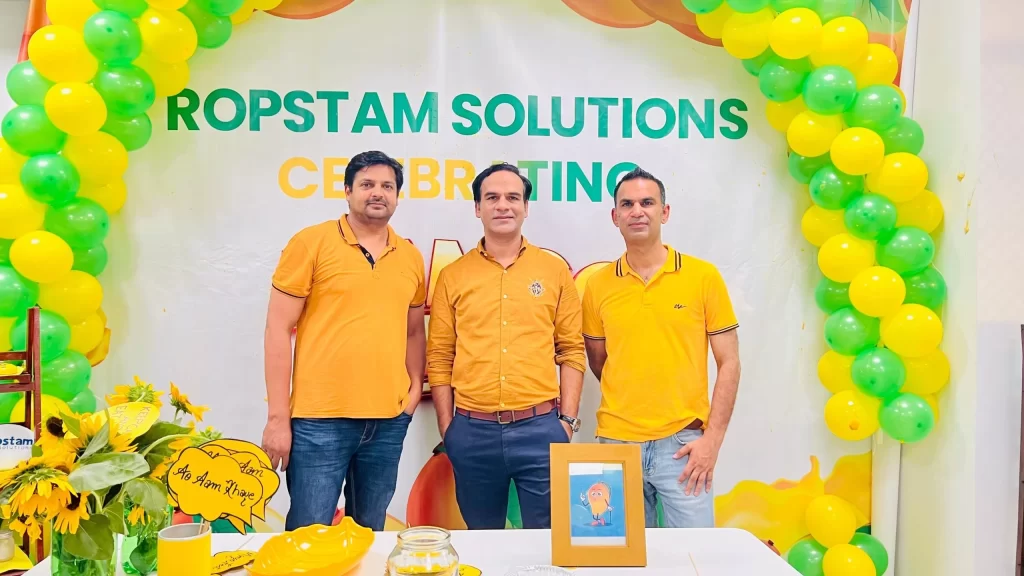 Mango is the most loved and most eaten fruit of all Pakistanis as Pakistani mangoes are famous worldwide not only because of the unique taste but because of soo wide varieties of mangoes that are exported all across the globe. Summers is all about mangoes, shakes, juice, and delights.
To add a little fun to the mango fiesta celebrations, we added a few fun activities and games so everyone could enjoy the event.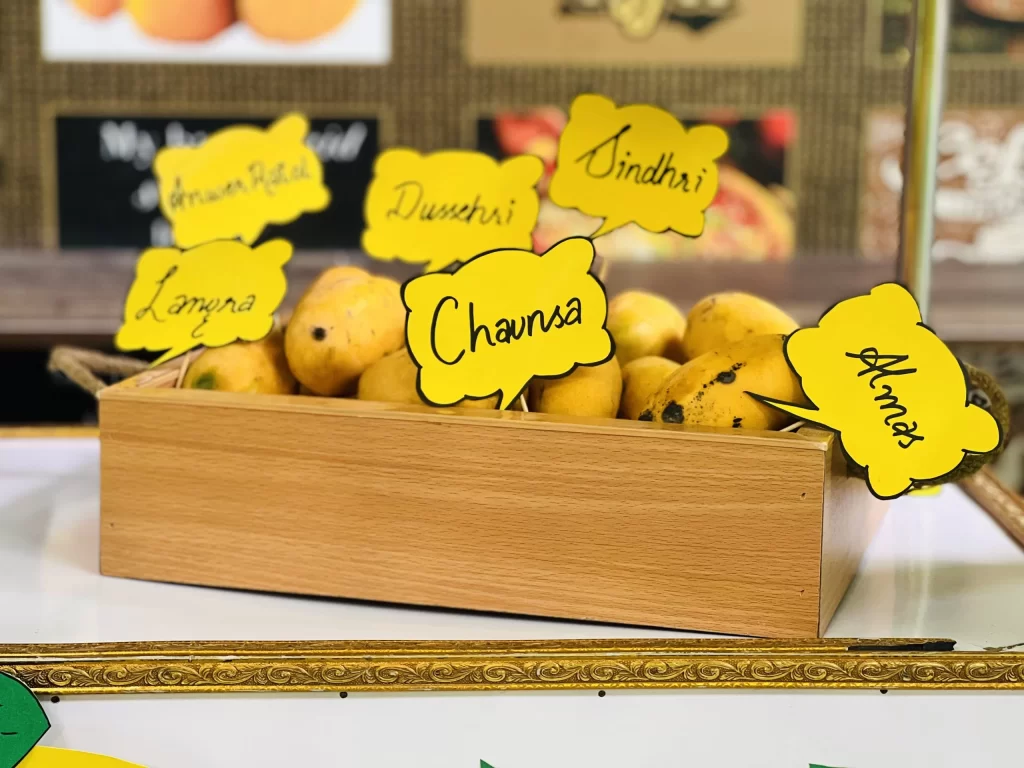 The décor included a cart decorated with mango theme balloons; a table was set in front of the panaflex with mango cakes, cupcakes, juices, and a jar full of mango candies, mango wafers,bunties, and, of course, mangoes.
The entire team came in bright and all shades of yellow and greens. It's terrific that we all work as a team when they all go with the theme and enjoy any event. Everyone loved the beautiful decoration and took many pictures and selfies to make beautiful memories. Everyone's level of excitement was at its peak when chilled mangoes and chilled mango juices were served.
Well, as informed earlier to wear yellow well the ones who didn't we had a fun activity planned for them all. QATAL-E-AAM, where you had to make the other eat mango with bare hands, and whoever makes it the best wins.
Our Shopify developer Hanzala and Office Boy Aman Ullah won the game.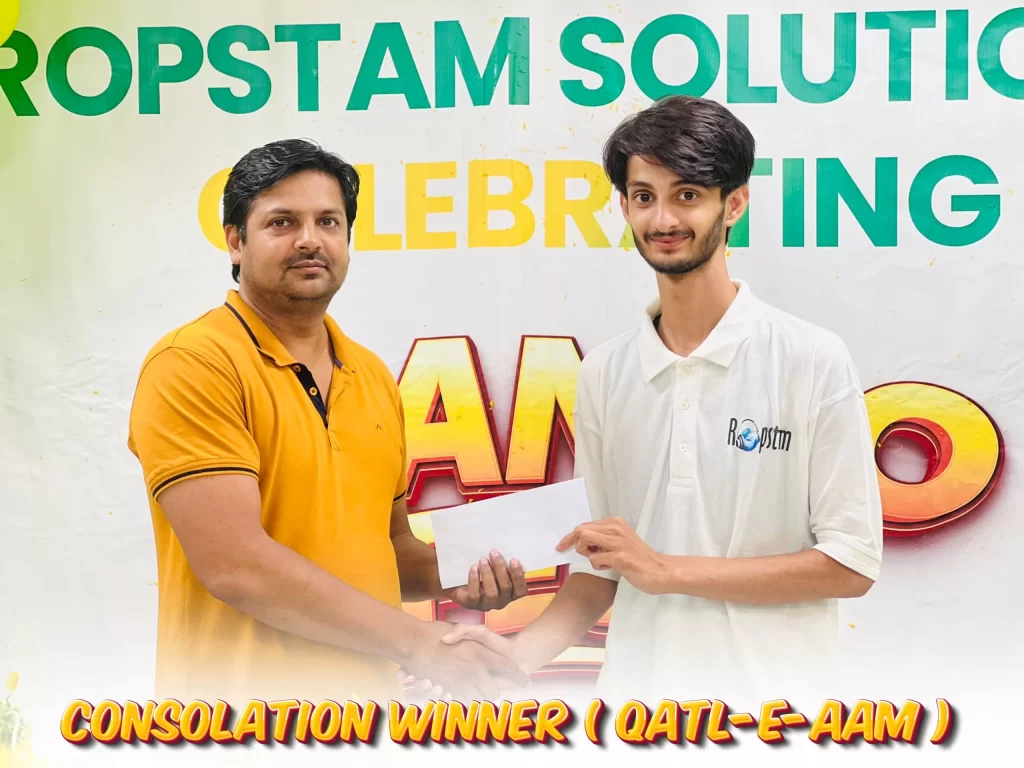 The next game was for the girls, where one girl had to make the other eat a cupcake, and the one who made it finished first won.
Well, Majida and Hina won this game.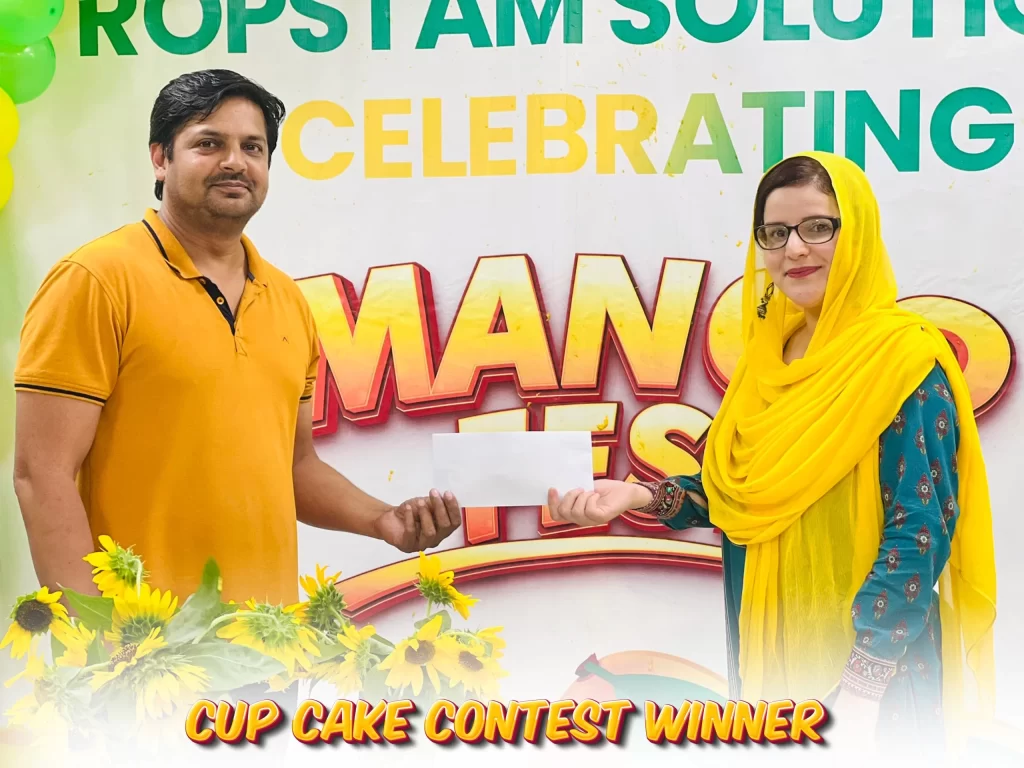 Next up was the singing competition, which was fun as the challenge was to use the word AAM in the singing lyrics. Participants Sohail Ahmed, Youel Arif, Atif Sattar, Bilal Sarwar, and Jalal Khan(who just added a funny one-line). Atif sattar won he sang the song "Dekha jo chehra tera" by adding the word Dekha jo AAM tera.
Well, that all went well and everyone enjoyed it after that, there were samosas, juices, ice cream, cake, and of course unlimited mangoessssss, which everyone ate to their fullest.A day full of fun and mangoes came to an end with different bright shades of yellow Ropstam Family picture.
Ropstam Solutions always considers everyone as their family, motivates them to work hard, and always takes care of their requirements.