Independence Day
Freedom is never given; it is won. Pakistan celebrates Independence Day on 14t August every year with high zeal and passion. It is the most important day in the history of Pakistan. Every Pakistani celebrates this day with devotion, and the soul gets all green and remembers our national heroes' sacrifices to give us a separate Islamic Nation.
Independence Day Celebrations At Ropstam Solutions
Ropstam Solutions celebrates every occasion as it is important to know the worth of your hero's sacrifices. Also, it gets a fun activity apart from the everyday work routine. The normal day started with routine tasks; everyone came in wearing green and white dresses.
The entire office was decorated with flags and balloons. Every employee was given a flag and a flag batch. All five floor stairs were decorated with flags and a combination of green and white balloons 3 set on the corners. The event occurred in the basement cafeteria, where the entire ceiling was decorated with flags and balloons. The whole environment was full of love for Pakistan.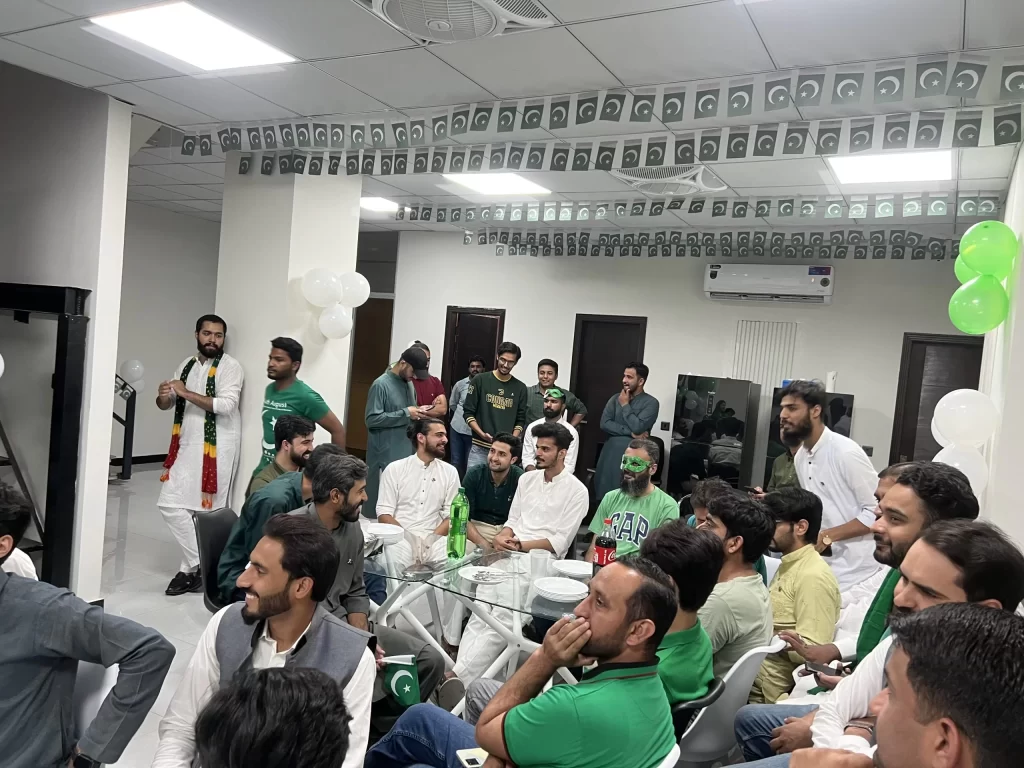 Event Plan
The event started at 2 pm after the Jummah prayer. The event began with a quiz competition related to Pakistan's general knowledge and Pakistan history. 2 random teams were made where one team member used to say out the answer loud. Usama Shakeel won the quiz.
Next up, Kiran Javed, our Technical Recruiter, sang "Ye Watan Hamara hai," and Wahaj Haider, our Blockchain Developer, sang "Junoon says, "a national song; their voices showed their love and respect for their country in it.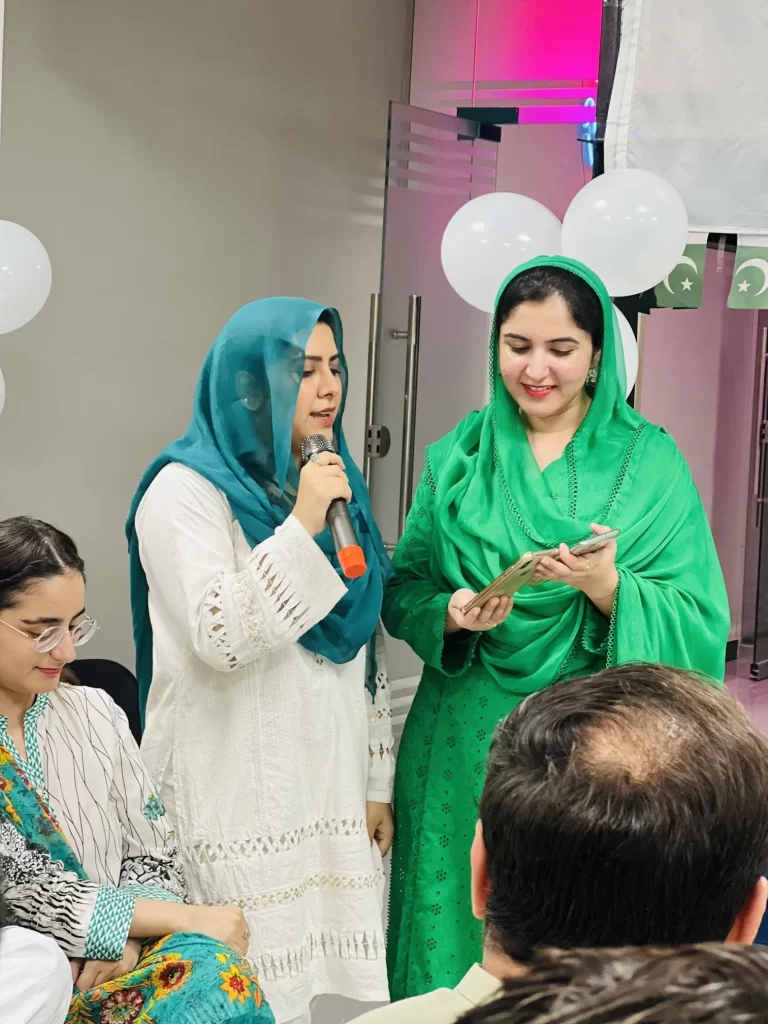 Lunch Time
The lunch menu included the most loved dish Biryani, which was delicious and served hot. Dessert included delicious Zarda filled with nuts and mithai. Everyone enjoyed yummilitious lunch along with chilled fizzy drinks.
Ending the day
The day ended with cake cutting in the conference room, where everyone gathered and clapped while all the girls stood for the cake cutting.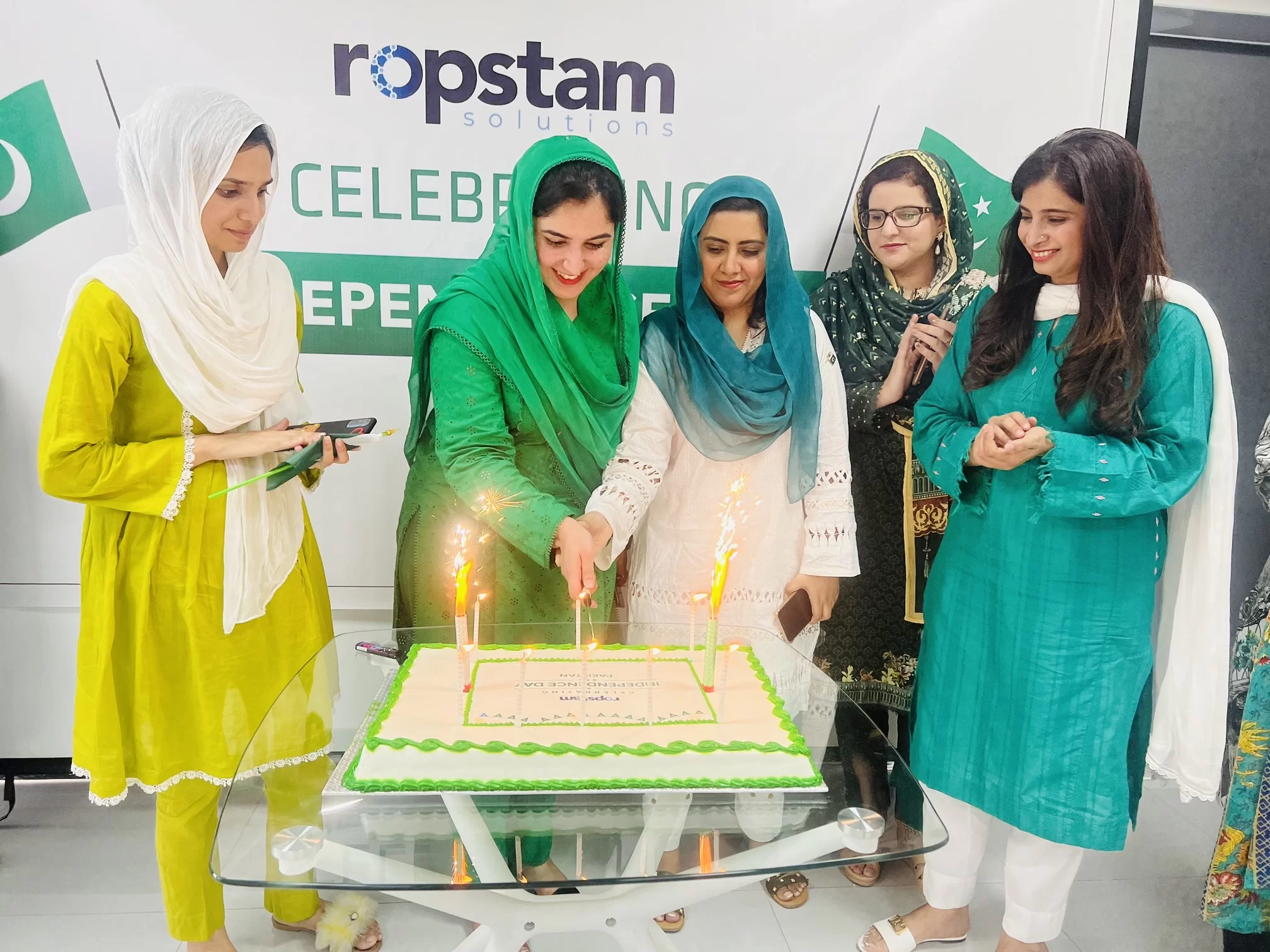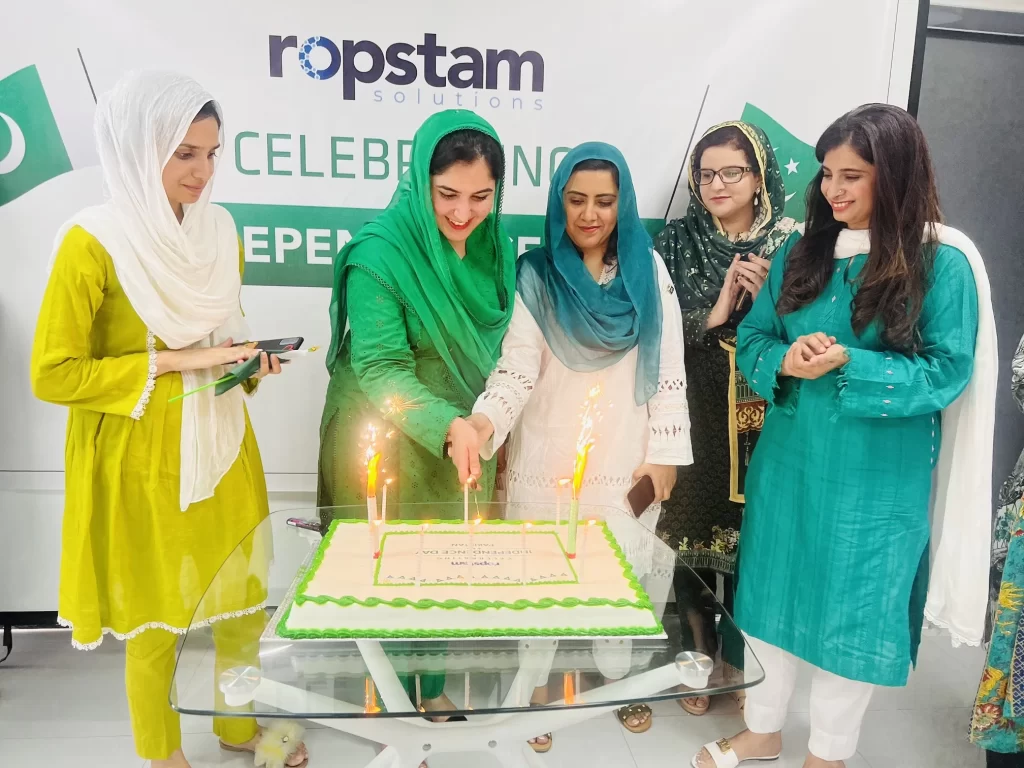 The winners of best dress were given cash prices, Aneeba Bashir,Tayyab Hassan and Fakhir Saleem.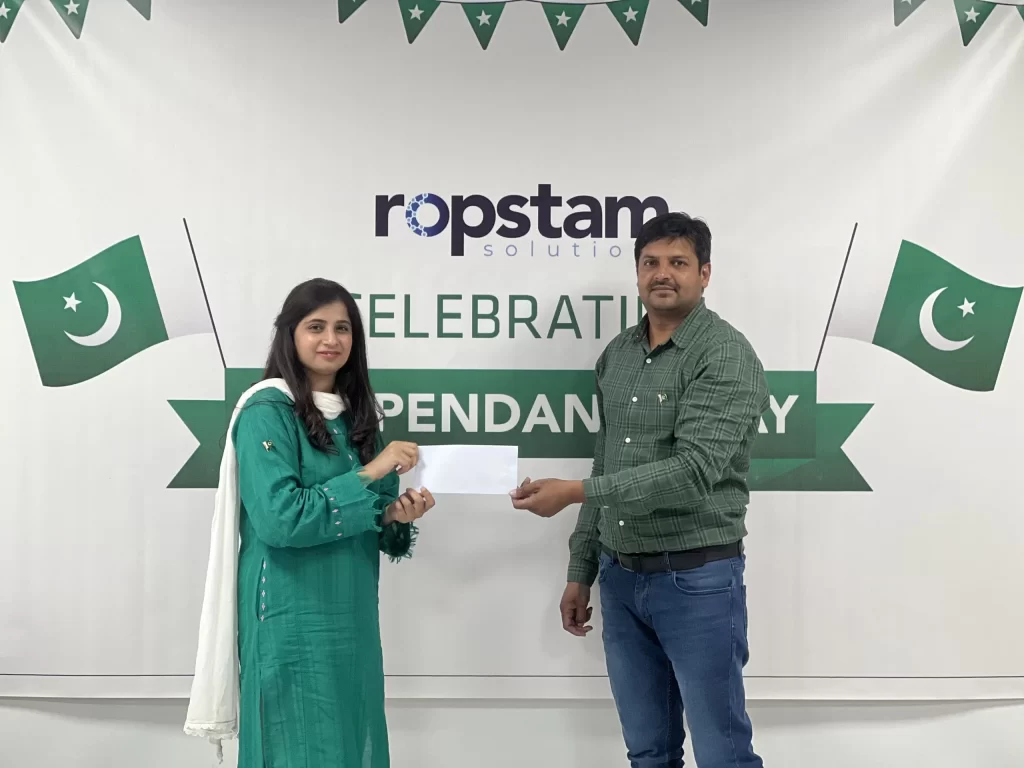 Everyone took group pictures in front of the backdrop, and a big thank you to Wali Hassan, CEO, for arranging such a fantastic event. Ropstam Solutions always tries to motivate and bring smiles to the employee's faces; to do so; we keep arranging such events to keep our employees' moods fresh.