At Ropstam Solutions, we strongly believe in promoting a healthy work-life balance and nurturing a collaborative community beyond just professional pursuits. In line with this people-first culture, we actively encourage our team members to participate in extracurricular group activities that contribute to personal growth, camaraderie, and an engaging workplace environment.
Recently, the Ropstam management organized a memorable event at the office in celebration of International Men's Day. Occasions like this highlight our commitment to celebrating diversity while bringing employees together in support of causes they feel passionate about.
Token of Appreciation
To celebrate our valued male colleagues on International Men's Day, each of them was presented with a special token of appreciation from Ropstam Solutions. Beautiful flower bouquets containing roses were gifted, along with boxes of chocolates.
These gifts served as a symbolic gesture to recognize the contributions of our male employees and convey that we honor and appreciate them, not just today but every day here at Ropstam.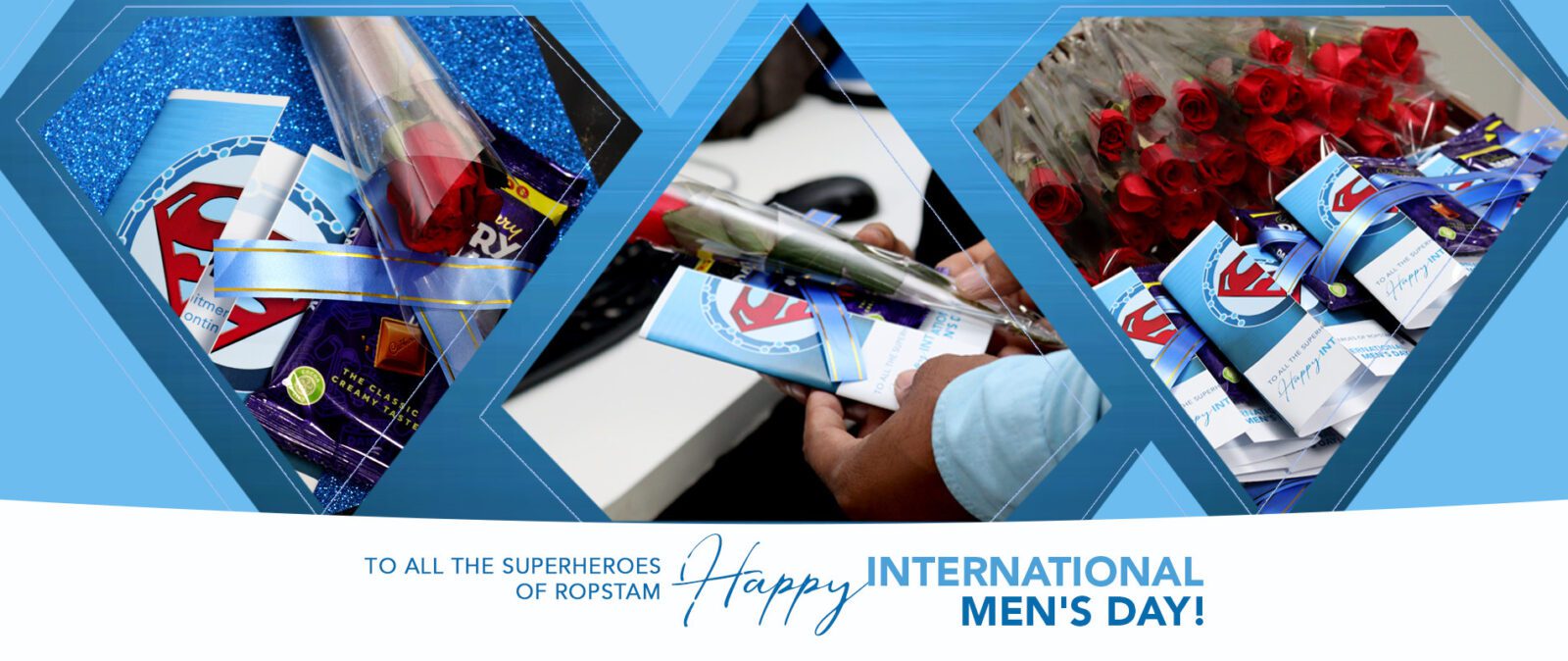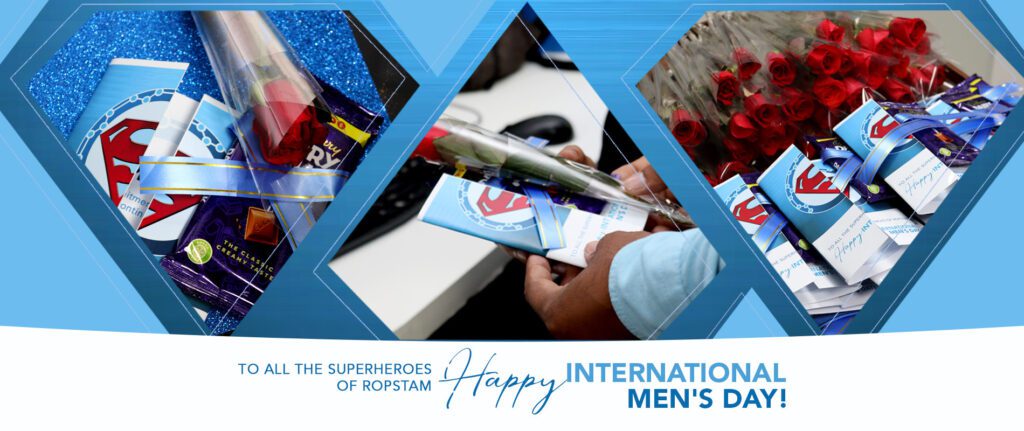 Photo Session
A highlight of our International Men's Day celebrations was a lively photo session bringing all our male employees together. We also took individual professional portraits that captured the vibe of unity and celebration.
The photo session provided an engaging way for our colleagues to come together and be recognized while producing memorable images from this special occasion that we can cherish.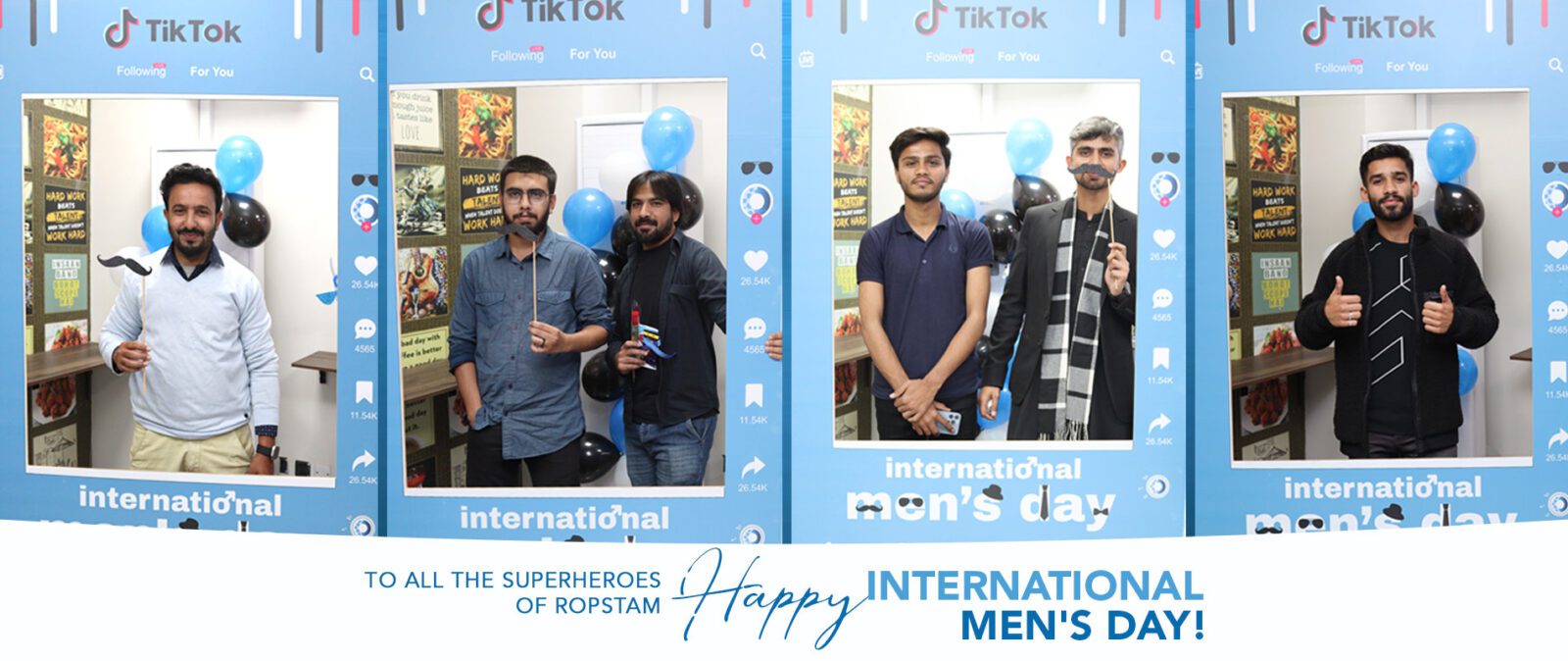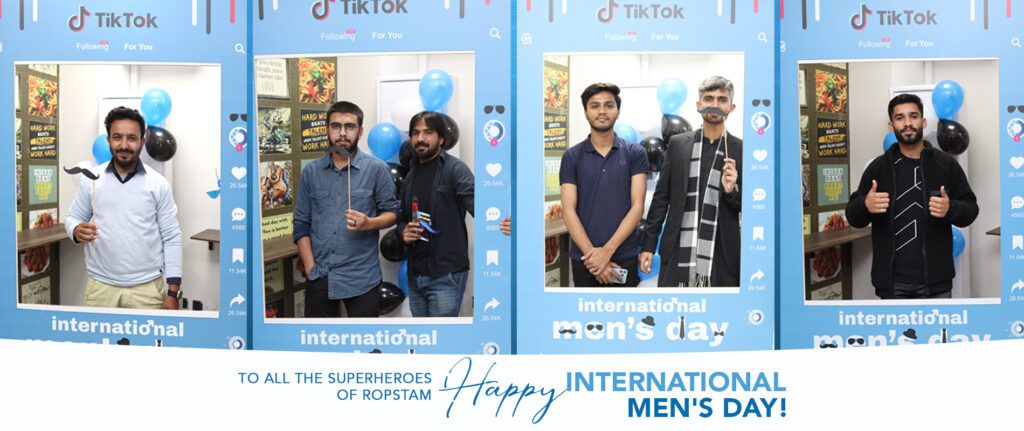 Refreshments
The vibrant celebration of International Men's Day culminated in a heartwarming moment of unity and camaraderie as everyone gathered for refreshing treats. The shared joy and appreciation emphasize our commitment to recognizing and valuing the contributions of our male team members. It was more than an event; it was a reflection of the inclusive culture we cherish at Ropstam.
In short, our Men's Day event served as a reminder of the invaluable contributions of men not just at our organization but overall in society.