Software development is something every company needs to have in its arsenal. Whether it's through an in-house team or outsourced expertise, for those looking at the latter option, Ropstam Solutions has been the team of choice for over a decade.
The continued support and patronage from our clients and partners, who always select our team for their most critical projects, is proof of that. They recently helped convince Clutch to name us as one of the top development companies in Pakistan for 2022.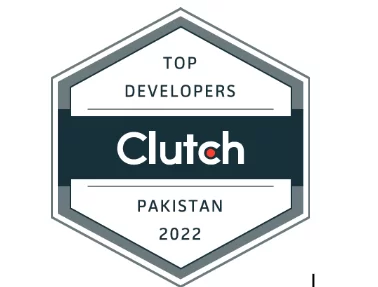 Clutch is an online review and rating platform based in Washington, DC. They use a unique verification process based on the number and quality of service lines offered, company size, and overall industry focus to test the authenticity of the information before publishing them as reviews.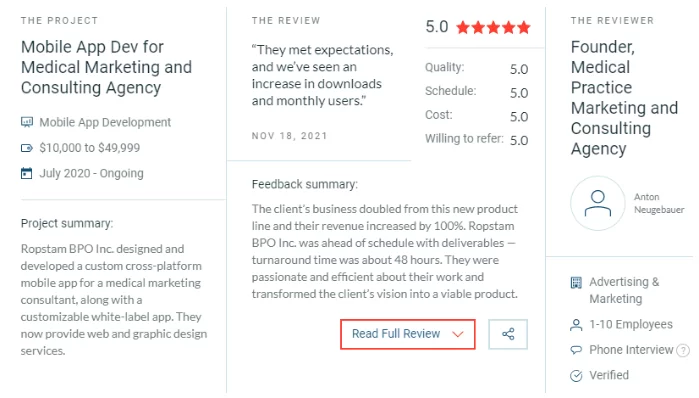 Before Clutch can highlight a company as an industry leader, they first need to earn multiple high-quality reviews from its clients. It is a fair system as it places much of the deciding power in the hands of people with direct experience of our services.
"It definitely feels great to be recognized as top leaders in the industry and our country as well as for doing something great for the community. Proud of our team and grateful to our clients." – Wali Hassan, CEO of Ropstam Solutions.
We want to take this opportunity to thank our past clients and partners who took the time out of their busy schedules to make this award a reality. They trusted us with an essential part of their business and rewarded us in ways we didn't expect. It is a proud moment to celebrate such a notable recognition with all of you. Our team will use this opportunity to grow and provide better experiences for our partners moving forward.
Learn more about our services and how you can benefit from them by visiting our website. Feel free to contact us once you're ready to take the next step in your development journey.