Blockchain operates on a decentralized network with end-to-end encryption and eliminates the need for third-party involvement.
Gone are the days of keeping the stash of cash to make a big purchase. Welcome to the crypto world! An epoch initiated with many risk-takers who successfully turned the tables by introducing an approach of trading via a decentralized, secured network. Get advanced with Blockchain, and forget to share your critical monetary details with any random finance administrator. Blockchain operates on a decentralized network with end-to-end encryption and eliminates the need for third-party involvement.
Cryptocurrency was once a myth; now, it is a reality and a futuristic approach rapidly occupying business industries. Bitcoin marked the highest record of USD 68,789.63 as Blockchain relished the spectacular peak last year. Every entrepreneur adapts blockchain tech to make secure, swift, and instant payments anywhere.
The top-notch cryptocurrency in 2022 is Bitcoin; Ethereum marks the second rank. Alt-coins, Ripple (XRP), Tether (USDT), Litecoin (LTC), Cardano (ADA), and Binance Coin are some other namely digital currencies.
Blockchain technology is transforming industries by providing streamlined logistics, high-class cyber security, and a clear track of every transaction. 
Ledger Tech Used in Business Operations
Here are some of the companies employing ledger tech in their business operations: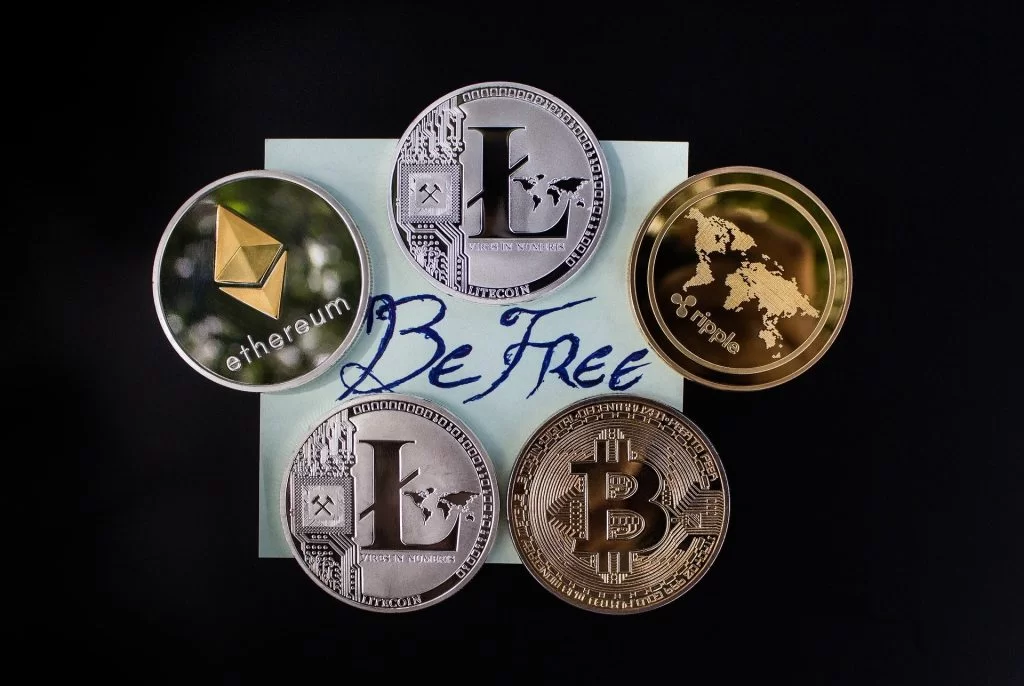 IBM (IBM)

Microsoft (MSFT)

Oracle (ORCL)

Intel (INTC)

Anheuser-Busch InBev (BUD)

Daimler (DAI)

Walmart (WMT)

Goldman Sachs (GS)

Alibaba (BABA)
Reasons Why Your Business Needs Blockchain
Are you still scratching your head with the blockchain bewilderment? Say no more! Here are some of the reasons why your business needs blockchain:
Blocks Payment Scams
With a blockchain system, businesses use an escrow-type system to construct "smart contracts" for inscribing any agreement. Moreover, the transactional records can never be altered as they are documented on tamper-proof public ledgers.
Blockchain works on a decentralized system without any involvement of a third party to minimize the risk of manipulation or data invasion. Businesses are grabbing the ledger system into their operations for safe, secure, transparent, and risk-free tradings.
Protects Intellectual Property
Blockchain technology is advanced enough to record the most critical particulars of a human cell to the enormous facts of a monumental projectile. The evolved automation protects (IP) aka the intellectual property of every innovation, giving originators the right to claim their invention. 
Eliminates Third-Party Involvement
Blockchain works on a peer-to-peer design that enables businesses to trade without any need for a bank or financial governance. The one-to-one transactions are transparent, swift, and can be carried out anywhere. Moreover, entrepreneurs can save costs incurred by banks for securing the transaction. Trading can be carried out within minutes, making Blockchain a standout medium to transfer funds.
Access to High-quality Data
Blockchain data is always up to date, complete, accurate, and consistent, helping entrepreneurs to make knowledgable decisions and track all the business operations in real-time. With this ledger tech, supply chain surveillance is manageable as every minor and significant detail, including expenditures, shipping, inventory, and customers' data, are transparently displayed.
The Rise of Blockchain as a Service
Blockchain is evolving as many tech advancers are now offering Blockchain as a Service (BaaS). With Blockchain as a Service (BaaS), businesses can adapt and employ blockchain technology within their operations instead of getting the tech from scratch. 
Check out the list of popular tech providers operating with Blockchain as a Service (BaaS):
Azure Blockchain Workbench

HPE Mission Critical Distributed Ledger Technology

HPE Pointnext

IBM Blockchain

Oracle Blockchain Applications Cloud

Samsung Nexledger

SAP Cloud Platform Blockchain
The story is not all said, as Google is now developing a blockchain network enabling third parties (banks, financial subsidiaries) to access the system. On the other hand, Intel has formulated Software Guard Extensions to maximize the safety and security in blockchain dealings.
Blockchain is the New Tomorrow
Blockchain is no longer a myth but the ultimate reality transforming the industries rapidly. In 2017, the global blockchain market was estimated to be around $708 million. The tech market will cross above $60.7 billion by 2024. Blockchain network is beneficial for all sorts of businesses, including; insurance, banking, supply chain management, real estate, automotive, stock trading, and healthcare. 
Get your business a new face with blockchain software development and reach the gates of success.