Goodbyes are never easy, especially when an integral member of the family decides to bid adieu. Recently, our Product Manager Sir Abdul Manan said goodbye to the Ropstam family. To recognize his invaluable contributions, a fitting farewell function was organized by Ropstam Management.
Endorsement by Colleagues
The event kicked off with endorsements from Sir Manan's closest colleagues. They shared funny anecdotes and heartwarming memories about working with him over the years. Everyone emphasized Abdul's vision, empathy, and commitment, which motivated the team to excel and took Ropstam to new heights.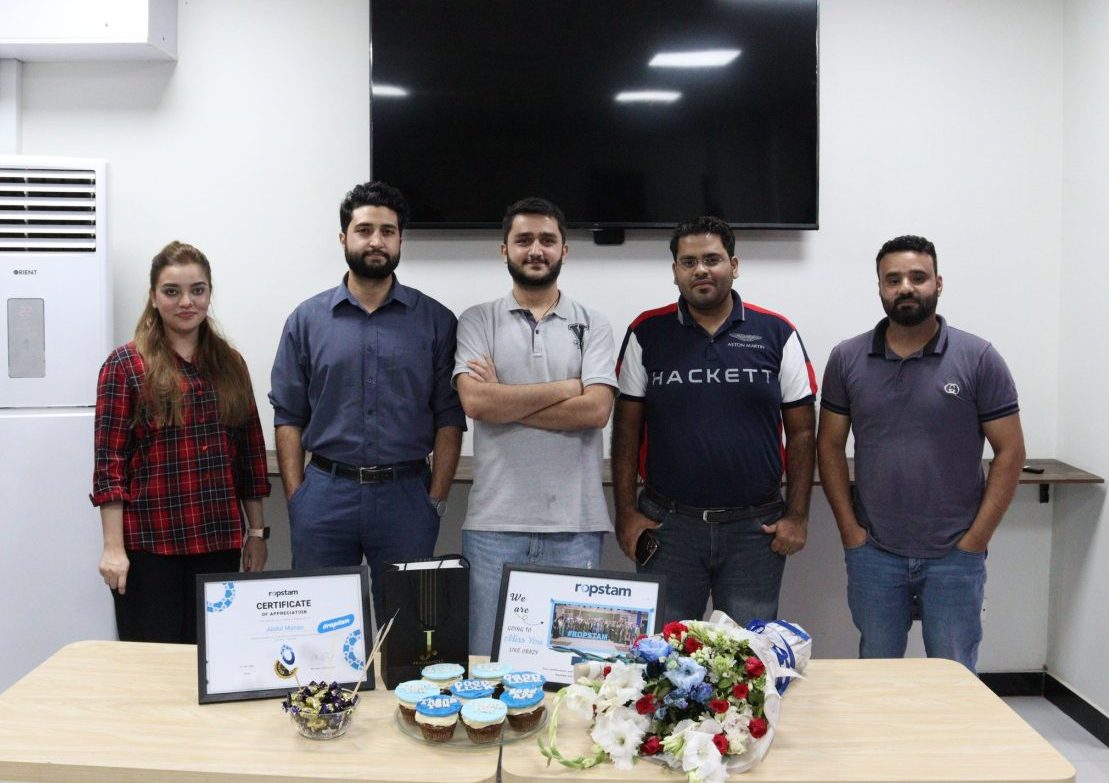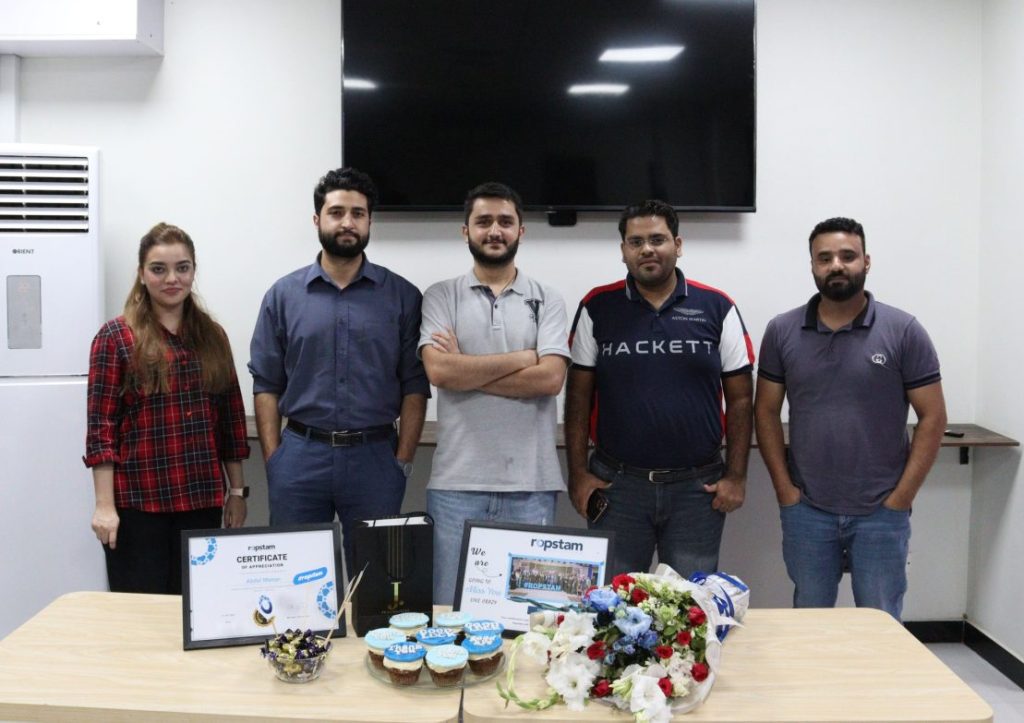 Speech from the Outgoing Employee
The outgoing product manager then took the stage to deliver his farewell speech. He thanked the company and his team for the time here. He emphasized how much he learned and enjoyed here and will miss the incredible people. Undoubtedly, it was an emotional speech that touched everyone.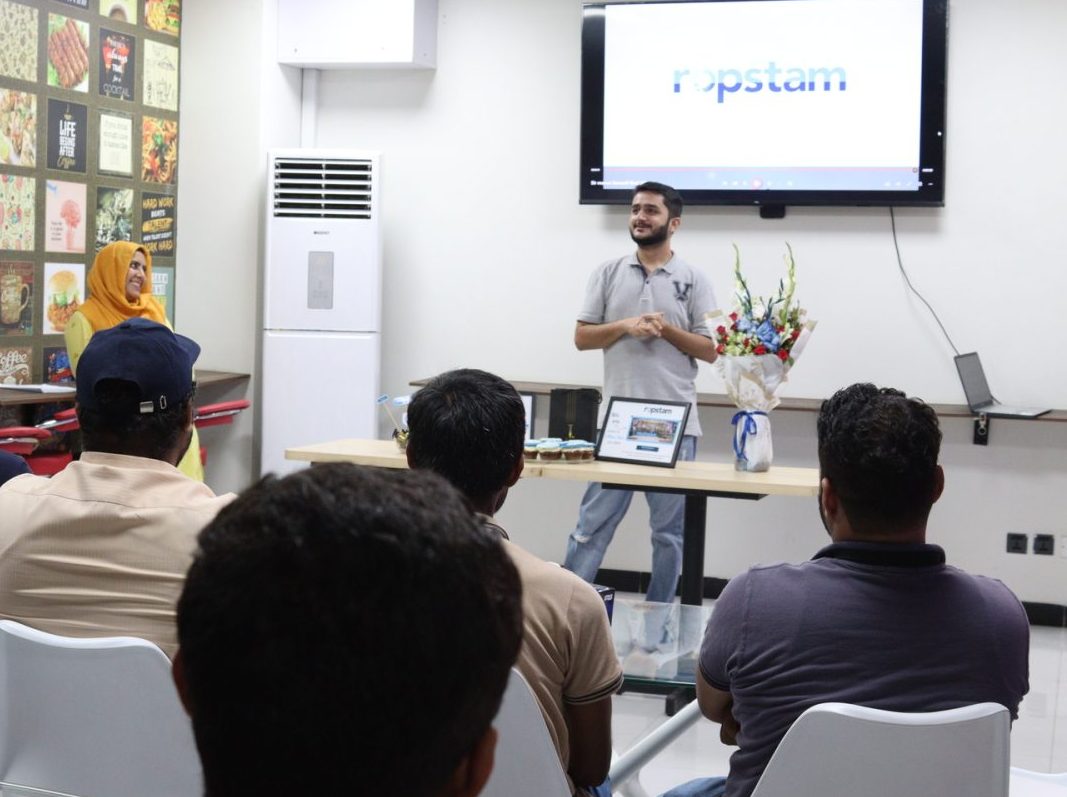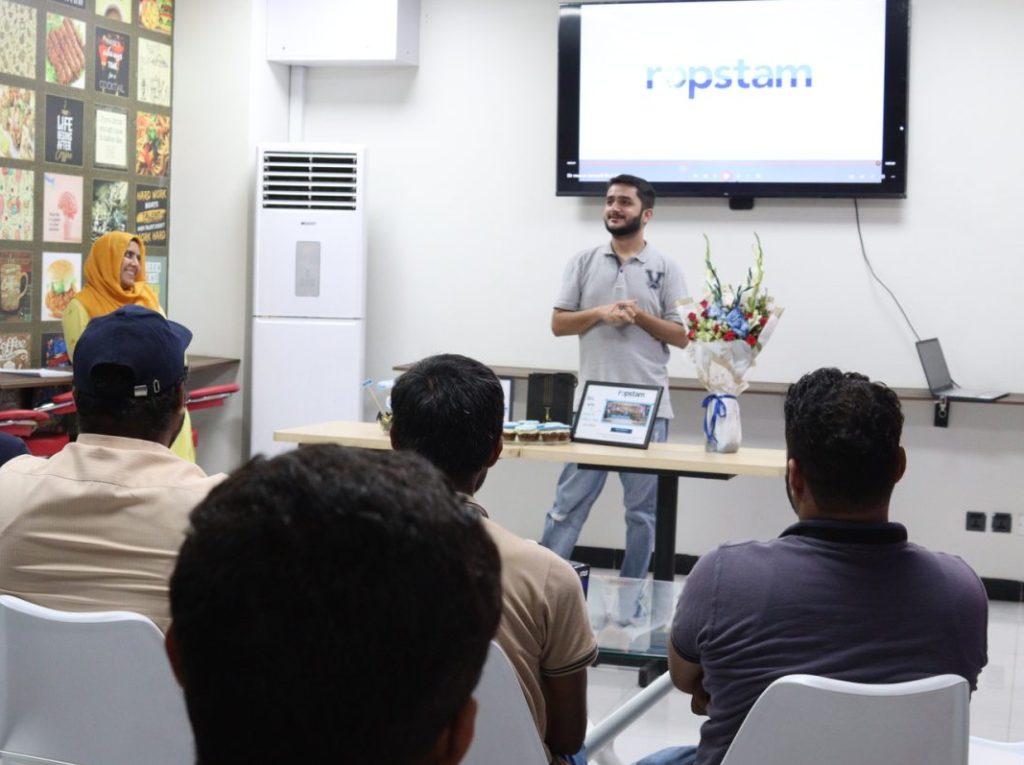 Tribute from the Management
Finally, our Manager Operations, Sir Amjad Mahmood, presented Sir Manan with an honorary certificate in acknowledgment of his amazing contributions to the company. It was a fitting and memorable way to say goodbye to an amazing member of the team.
The event concluded with refreshments for the attendees. Everyone was in awe of the wonderful ceremony hosted by the management.
In the end, attendees wished Sir Manan the best of luck in his future endeavors and left for their workstations.