To give employees a break from the hectic work routine, Ropstam Solutions recently conducted a fun-filled Annual Dinner. The event consisted of a host of segments that the attendees loved. From the awards distribution ceremony to the Qawwali, audiences were captivated by an array of engaging activities that kept them enthralled throughout the event.
Inspirational Speech From The CEO
After the opening acts, the hosts invited CEO Sir Wali Hassan, followed by HR Manager Sir Safi Ur Rehman, Manager Operations Sir Amjad, IT Manager Sir Adnan, and Project Manager Sir Abdul Manan to share their kind words on the stage. They shared their journeys at Ropstam Solutions and threw light on the company's rapid progress under Sir Wali's visionary leadership. These inspirational speeches left everyone mesmerized.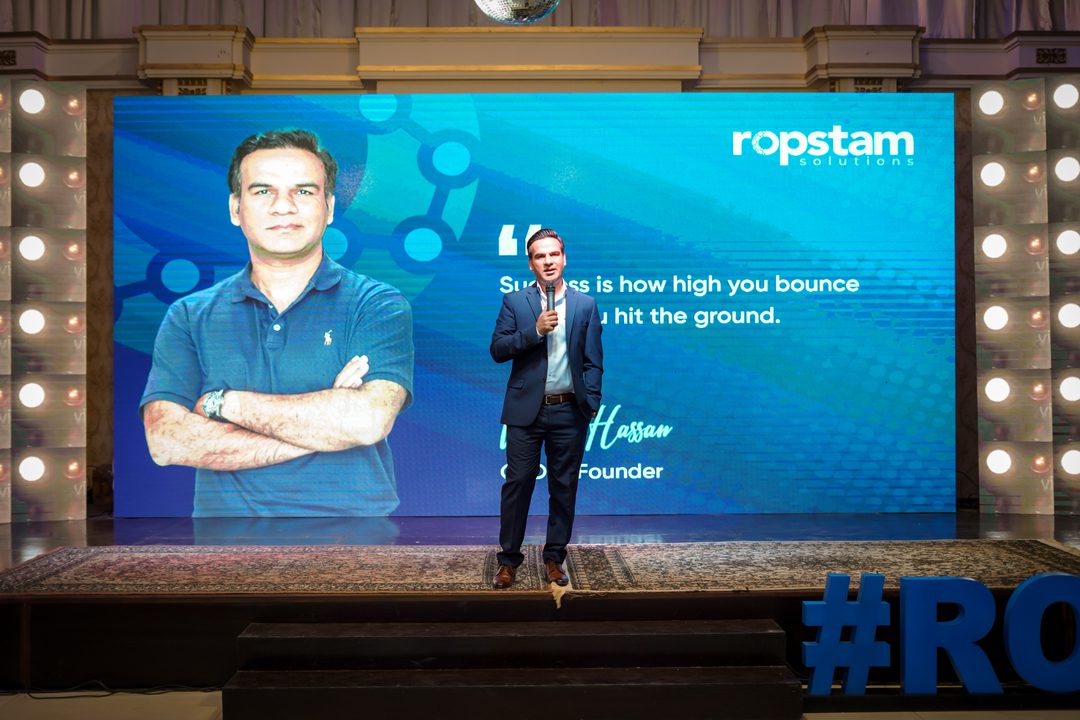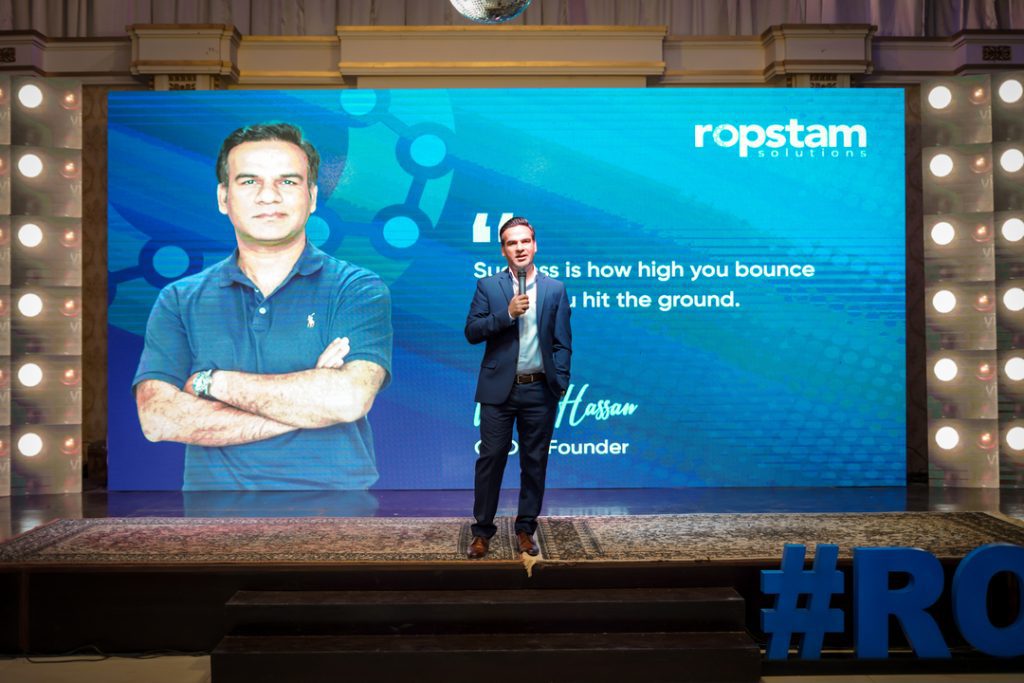 Awards Distribution
To recognize the best performers of the past year, various employees from each team were awarded honorary certificates. Awards like "Rising Star Of The Year," "Best Performer Of The Year," and "Dedicated Employee Of The Year" were announced and distributed by Sir Amjad.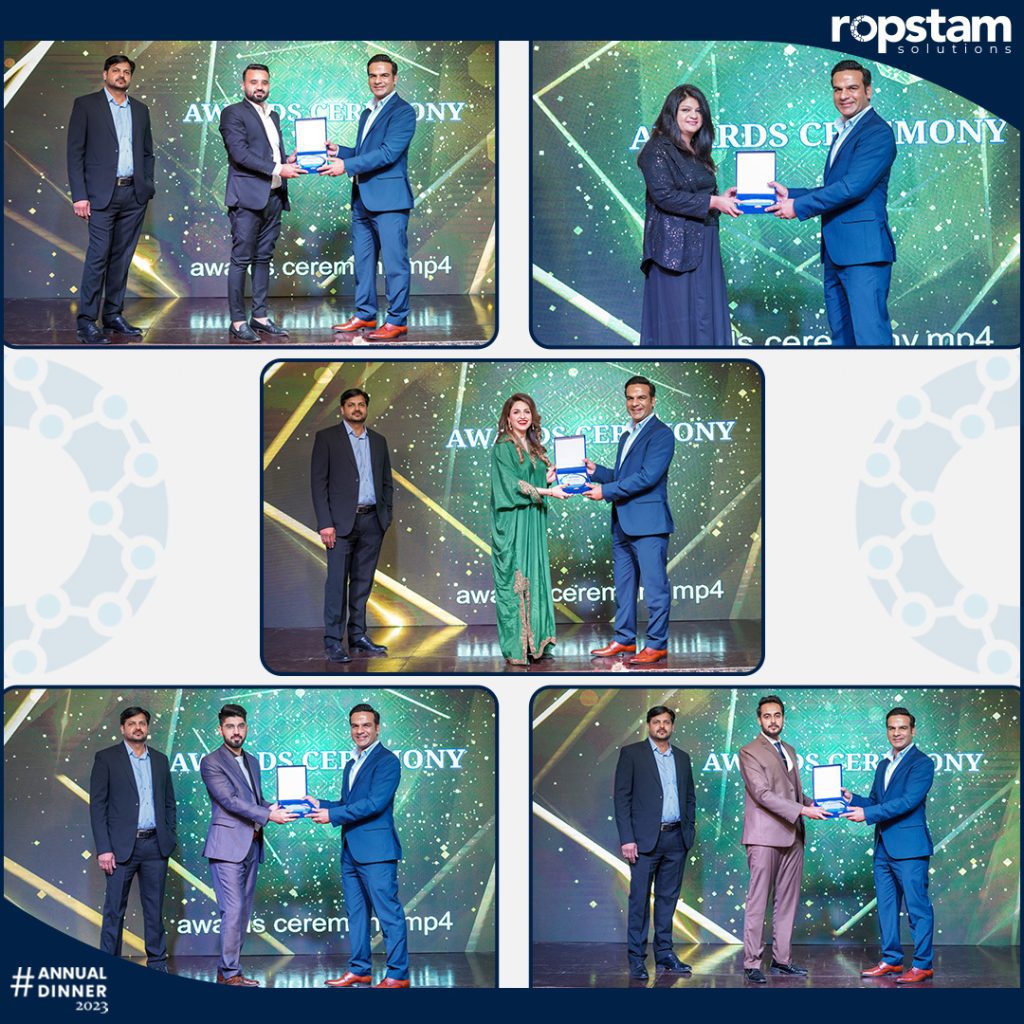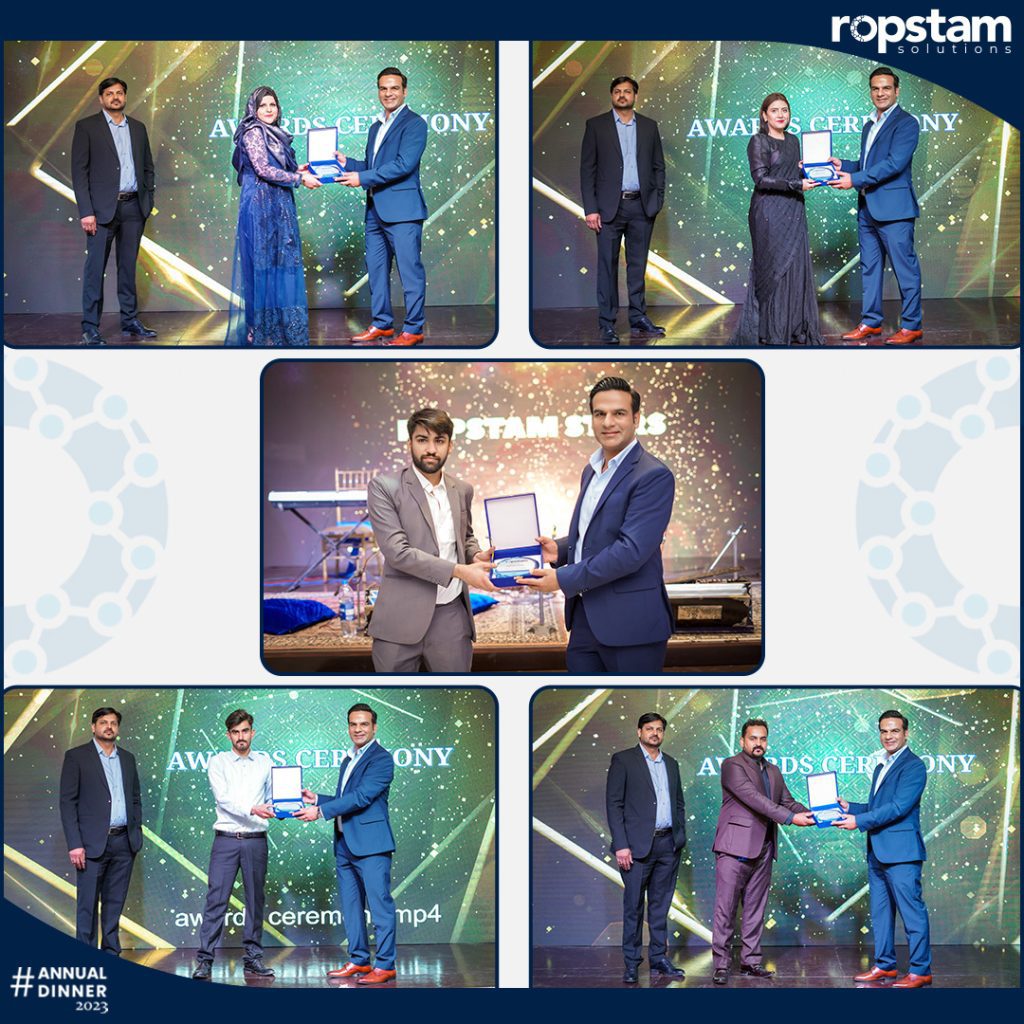 Check out our post on Instagram to find the the most recent promotions announced at the Annual Dinner.
Lucky Draws
The generosity of the company's CEO, Sir Wali, was epitomized during the lucky draws ceremony when he announced the distribution of additional gift hampers. Some lucky employees won gifts like motorbikes, power banks, ear pods, etc. The two most fortunate attendees, photographer/videographer Ahsan Ahmed and front desk officer Miss Mehwish Hafeez, won Umrah tickets. Both were over the moon on receiving the tickets to embark on a holy journey.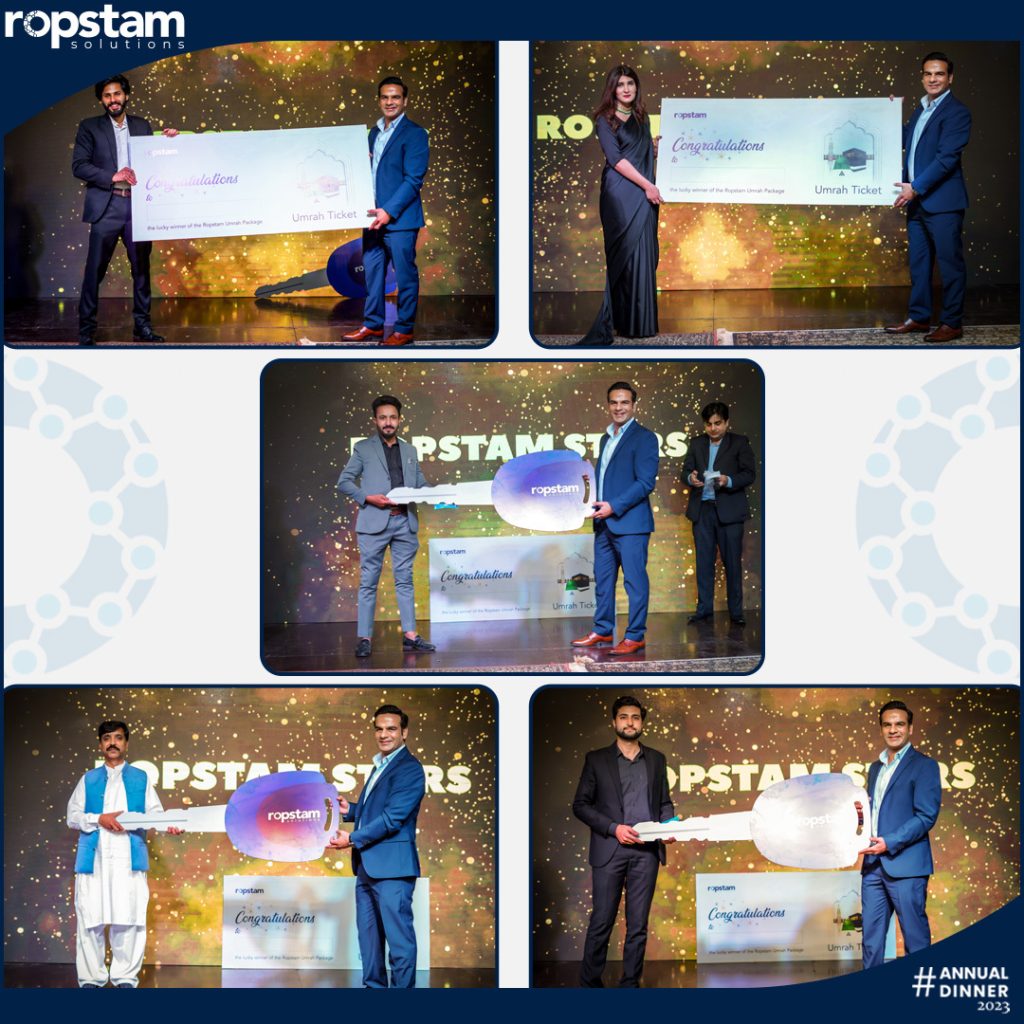 Mouth-Watering Meal
Then, it was time for a delicious dinner as the attendees fulfilled their cravings. A wide variety of delectable eatables were available for the employees. Everyone enjoyed the mouth-watering dinner and praised the management for arranging such a lovely event.
Qawwali
The event culminated with a soul-refreshing Qawwali performance from the specially invited renowned Qawwals. The attendees loved and danced to the rhythmic beats of the tabla, as they traveled to a world of spiritual devotion. It was a truly enchanting experience that left a lasting impression on all who were fortunate to witness it.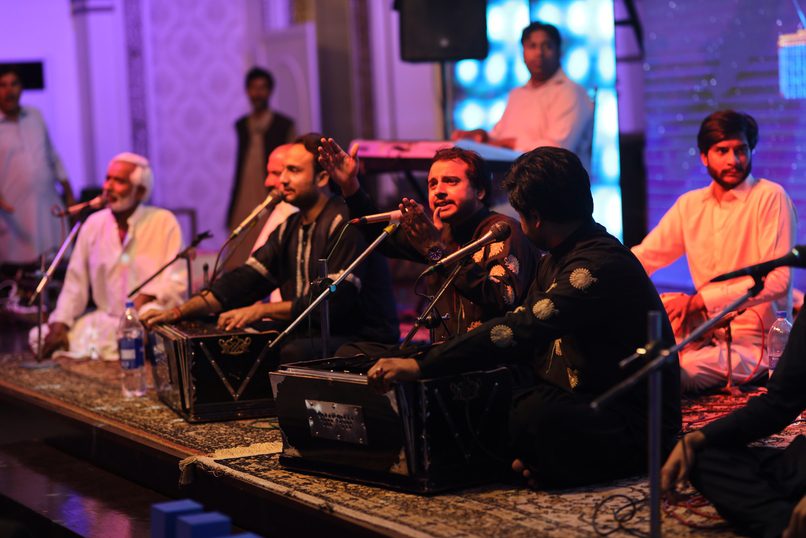 Photoshoot session
Before heading to their homes, everyone gathered around to take selfies and group photos. On the instruction of Sir Wali, the employees stood in a proper arrangement on the stage as the cameraman took a group photo of the entire Ropstam family. Undoubtedly, it was a memorable ending to a remarkable event.