At Ropstam Solutions, every employee is treated like a family member who has his own special place in the organization. When a team member decides to bid adieu, he/she is given a proper and well-deserved farewell to acknowledge his invaluable contributions to the organization.
Recently, our hard-working Blockchain Developer, Syed Wahaj Haider, decided to bid farewell to Ropstam in order to pursue higher studies. Over the past year, he had been involved in a host of projects which he successfully completed. To recognize his remarkable contributions, a terrific farewell ceremony was organized by the management.
Endorsement by Colleagues
Wahaj's closest friends and office colleagues were asked to share their memories with him to kickstart the event. Everyone had nothing but kind words to say about the outgoing employee. Wahaj's friends recalled the memorable time spent inside and outside the workplace and paid him fitting tributes.
Moreover, a pre-recorded video, which included words of acknowledgment and appreciation from Wahaj's friends and management, was played on the screen as a touching testimonial.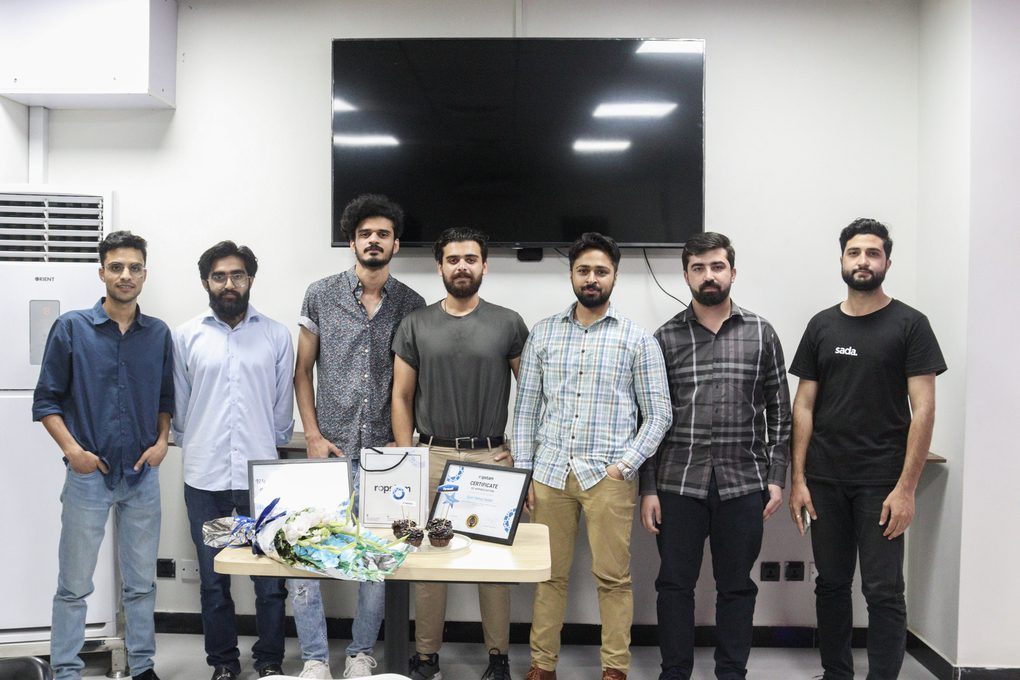 Speech from the Outgoing Employee
Then, Wahaj himself was called onto the stage to share the key moments from and summarize his journey at Ropstam. The outgoing blockchain developer pointed out the projects he had worked on, and the long-lasting memories he made. It was indeed a wonderful speech encompassing his stay at Ropstam.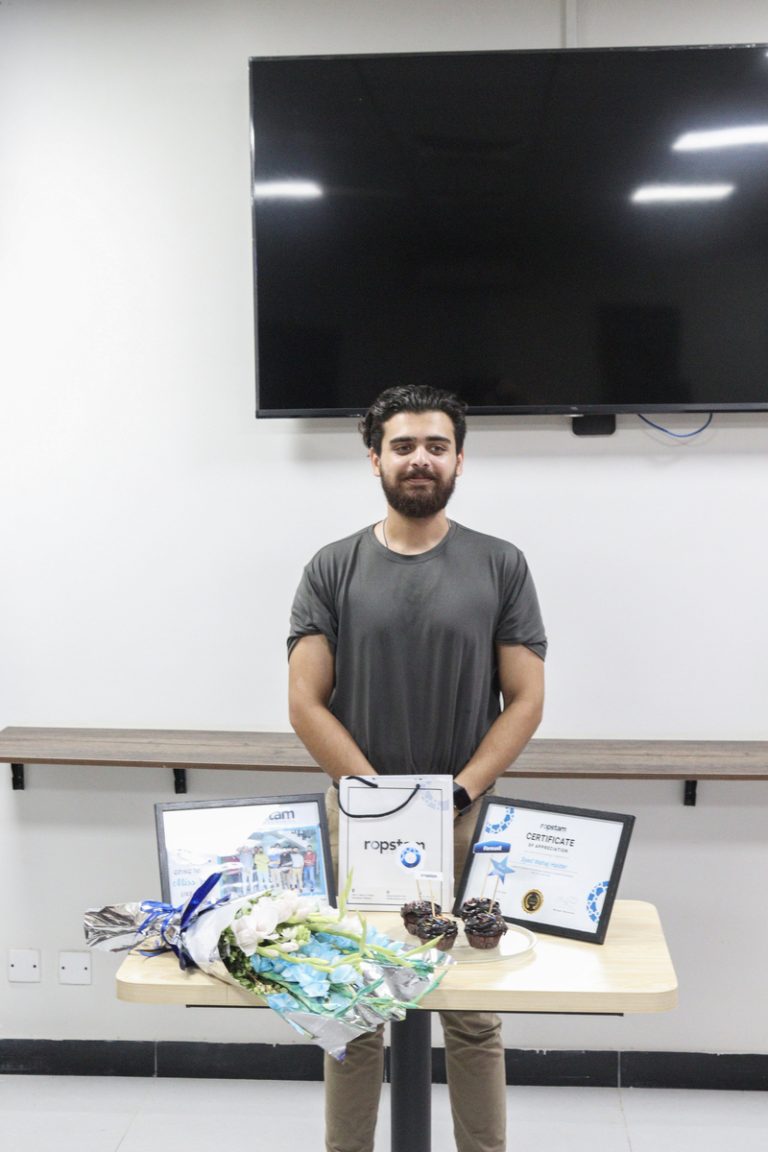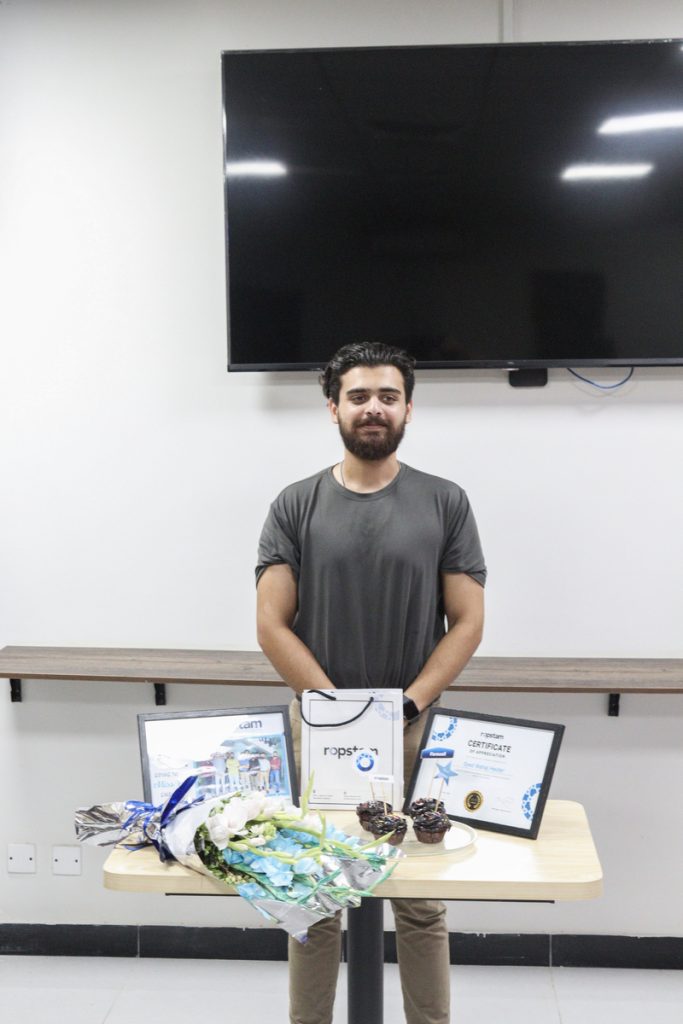 Tribute from the Management
On behalf of Ropstam Solutions, the IT manager Sir Adnan presented an honorary certificate to Wahaj as a token of appreciation. It was one of the most memorable moments in the entire ceremony, as this token will always serve as a reminder of his stay at Ropstam. The attendees were in awe of the management for organizing such a wonderful event in honor of an incredibly hard-working member of the Ropstam Family.