14th August is a red-letter day in the history of the Islamic Republic of Pakistan. On this day, the Muslims of the subcontinent achieved a historic milestone by gaining a separate, independent state. Each year, various events and seminars are held on this day to acknowledge the contribution and remember the sacrifices of our ancestors.
To celebrate Independence Day, Ropstam also embraced the theme of green and white, and a host of activities were conducted as part of the 14th of August celebrations. The Ropstam family turned up at the office wearing green and white colored dresses to acknowledge the significance of this day.
National Anthem
To officially kickstart the event, the team members united to sing the national anthem of Pakistan. Despite all the hardships that the nation is facing, the collective enthusiasm and zest during those few moments were noticeable.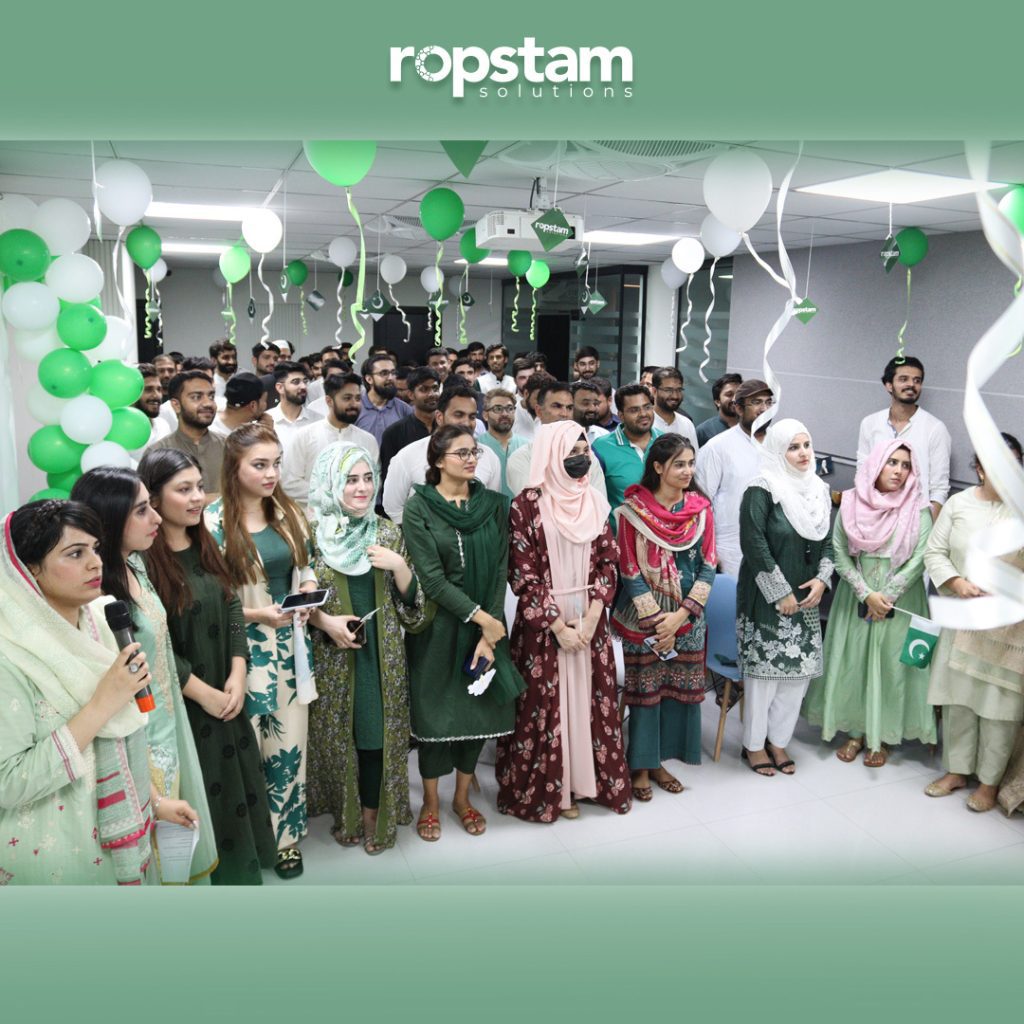 Best Costume Contest
Since everyone turned up in adorable green and white suits, it was decided that the one wearing the best dress would be awarded a cash prize. Making the final decision proved to be extremely difficult, and eventually, it was decided that all the cash prizes would be distributed among all the contestants. This decision was met with a huge round of applause from the audience.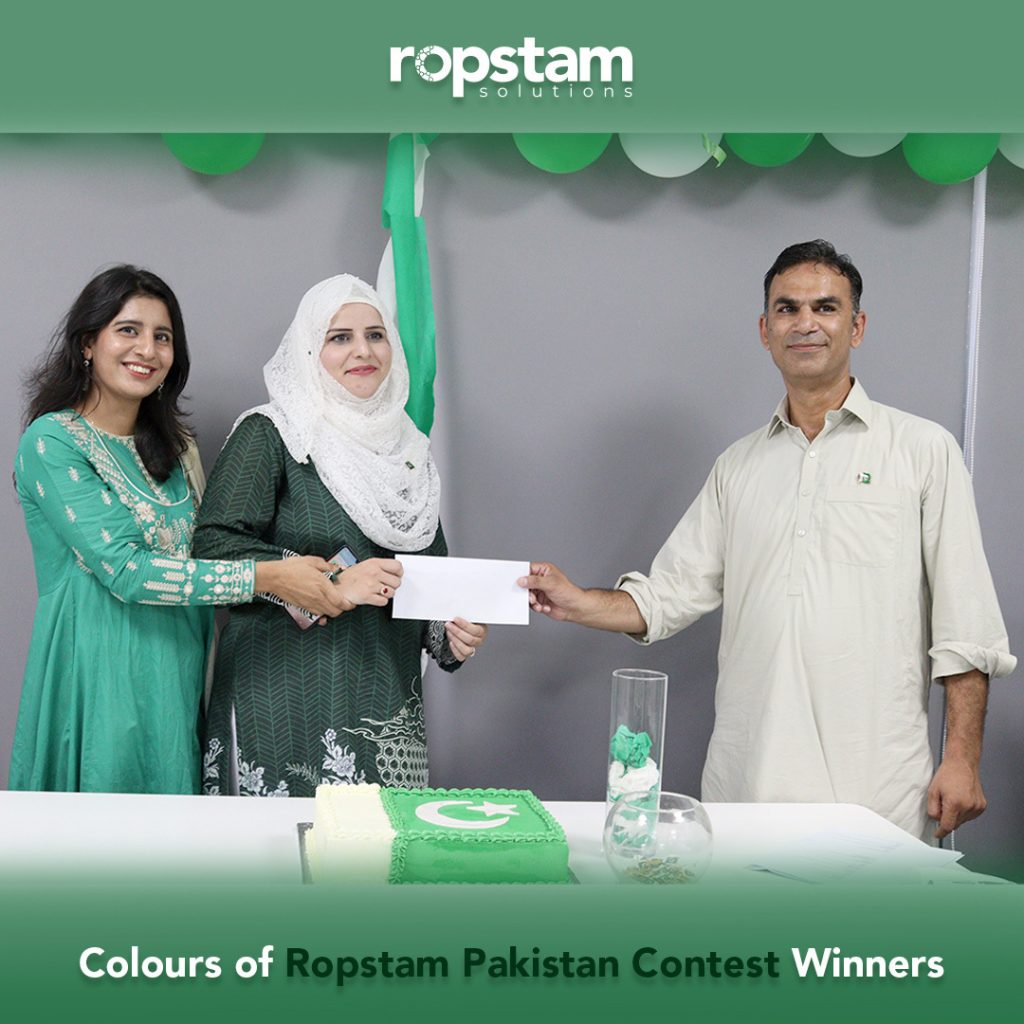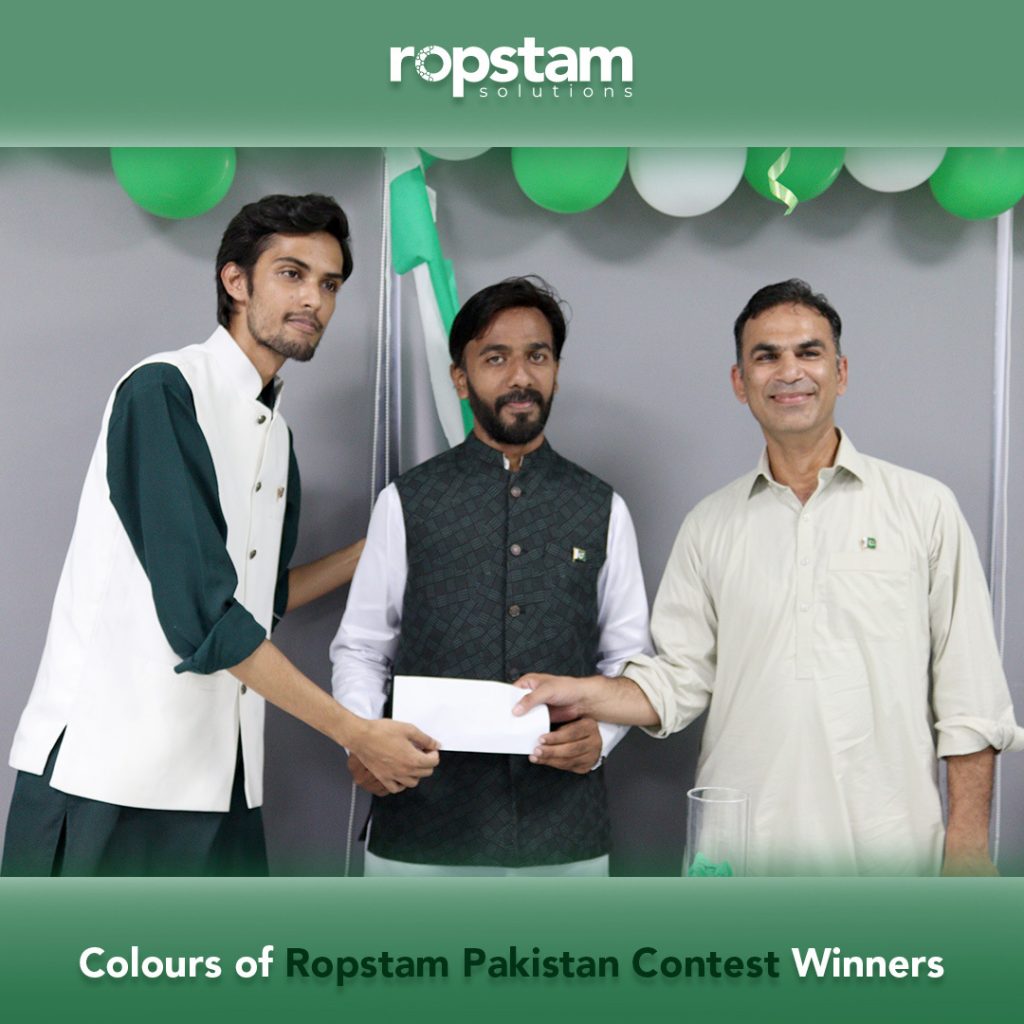 Patriotic Songs
Then, it was time for patriotic songs as per the event's theme. In her melodious voice, HR Executive Miss Kiran reinvigorated the crowd with a couple of national songs. WordPress team lead Suhail Ahmad also chipped in with a beautiful patriotic song in his unique voice.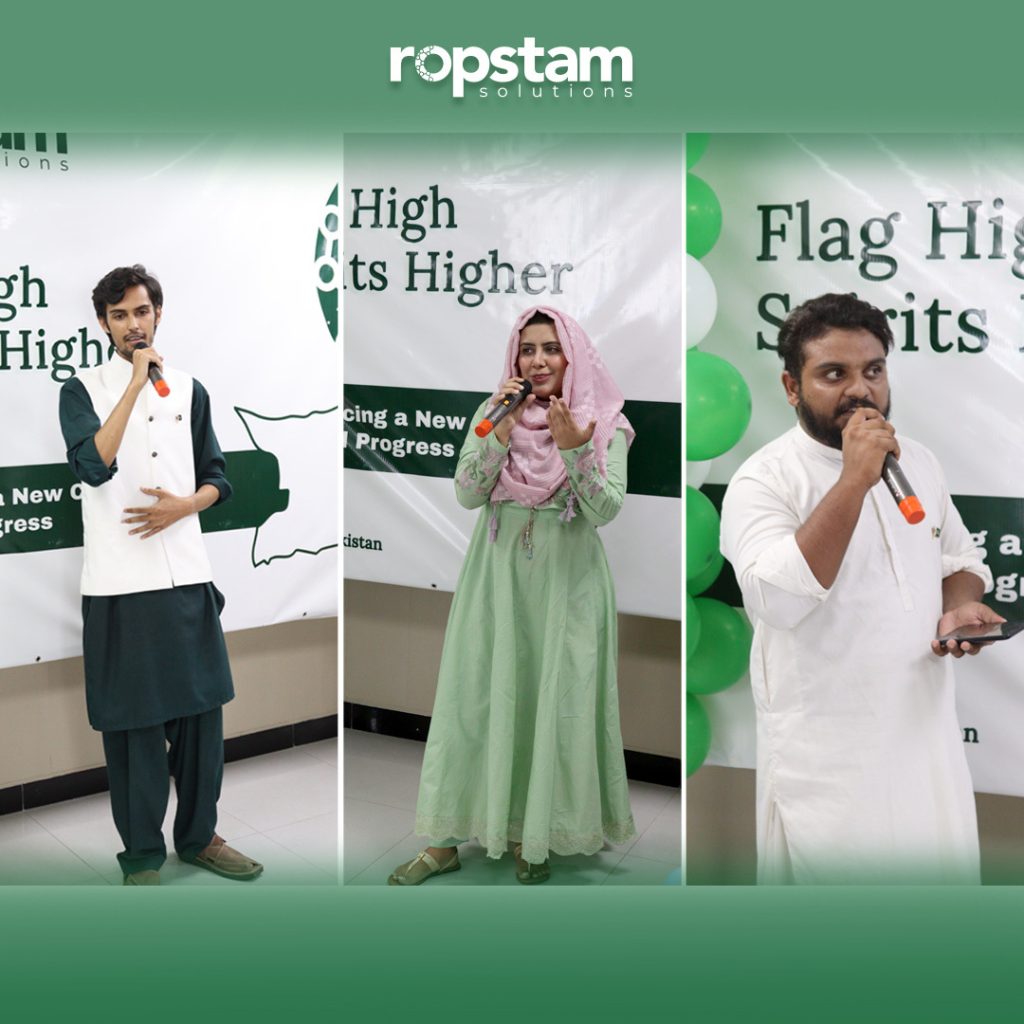 Cake Cutting Ceremony
No event at Ropstam is complete without the presence of a delicious cake. The management had specially ordered a delectable cake adorned with the flag of Pakistan. All the team leads were invited to the stage to cut this cake, which was later distributed among all the teams. It was a memorable activity indeed.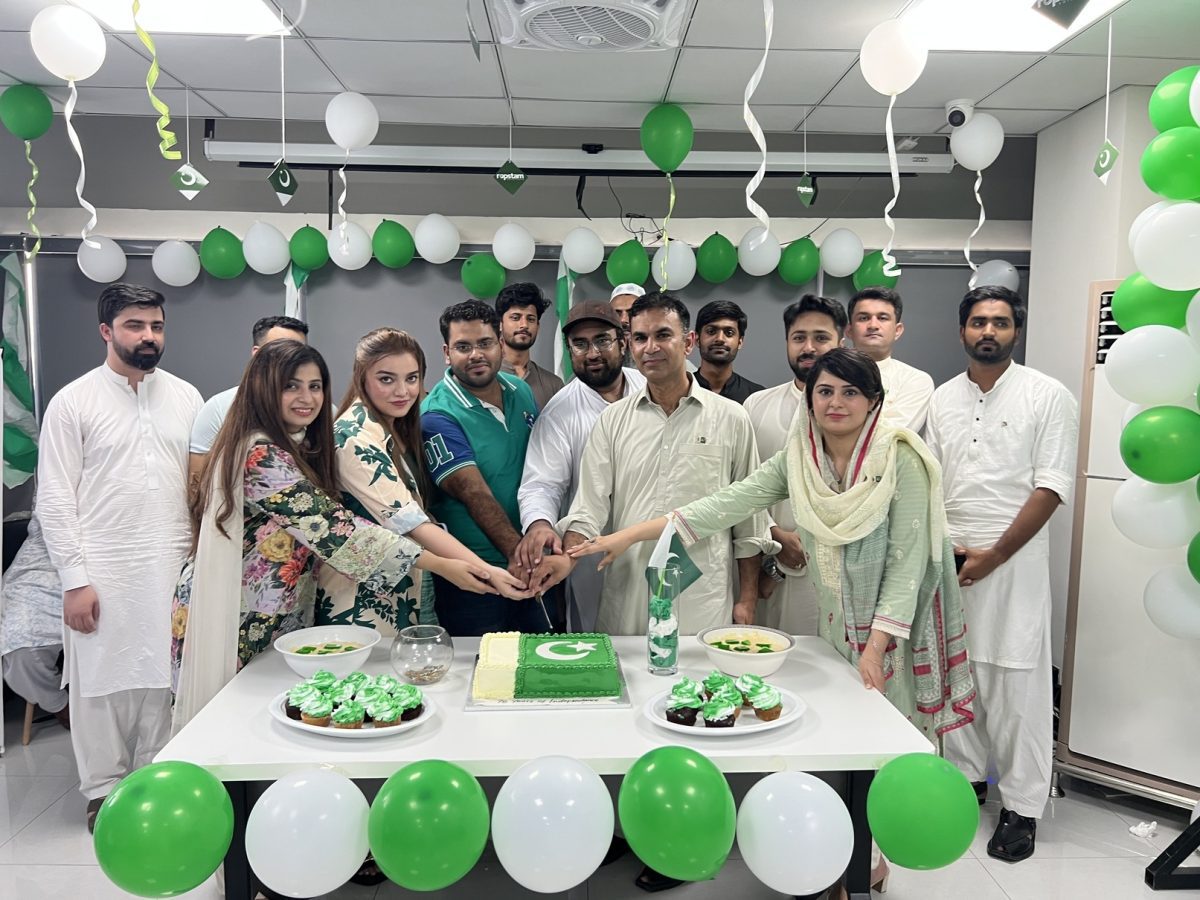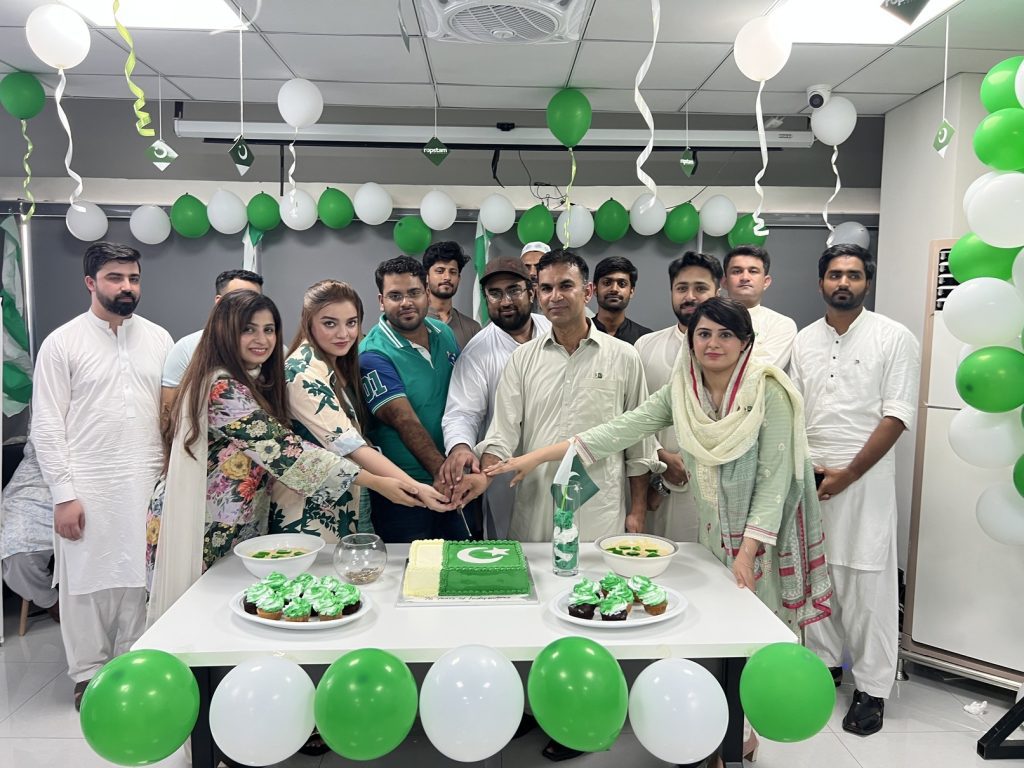 We Stand for Pakistan Oath Ceremony
The event culminated with the "We Stand for Pakistan Oath Ceremony." To promote the message of unity, harmony, and patriotism, project managers and team leads left their green-colored handprints on the dedicated space on the wall. This activity marked the end of a memorable ceremony.
Unarguably it was a meticulously arranged event by the management, which was loved by the attendees.