From waking up with the beep of alarm to broadcasting snaps on social media platforms, mobile phone app development brings a reservoir of thrilling yet functional applications, recasting our lives drastically.  Technological advancements are rapidly unwinding and sprouting the latest evolutions in mobile apps development.
Google App store is flooded with over 5 million apps, and still, the demand is rapidly growing as consumers are spending most of their time exploring new mobile apps. Thus, several recent mobile app development trends paved their way with the most delinquent technologies. As per an analysis driven by Statista, mobile apps will produce global revenue of up to US$465,655m by the end of 2022. Yes! You read it right! Mobile app development is a thrilling tech advancement that clinches perfectly in our palm, providing us a chance to relish anything, anytime and from anywhere. So, are you excited to learn about the latest mobile app development trends that soon will become a part of our lives? Let's dig in!
Here are the latest mobile app development trends we are anticipating in 2022.
Blockchain Mobile App Technology is Trending
Mobile app development encounters several obstacles, and data breaching is one of the major threats. Fortunately, blockchain provides the solution by utilizing end-to-to encryption with decentralized databases. Blockchain technology secures various business operations with end-to-end encryption, from connecting the supply chain logistic monitoring to medical details. Blockchain benefits in maintaining privacy and preventing hackers from violating sensitive data. 
Furthermore, blockchain-based wallet apps occupy most of the vogue in case of fascinating mobile app development trends amongst users. Crypto wallet mobile apps provide a considerable advantage to the consumers for making secure transactions globally.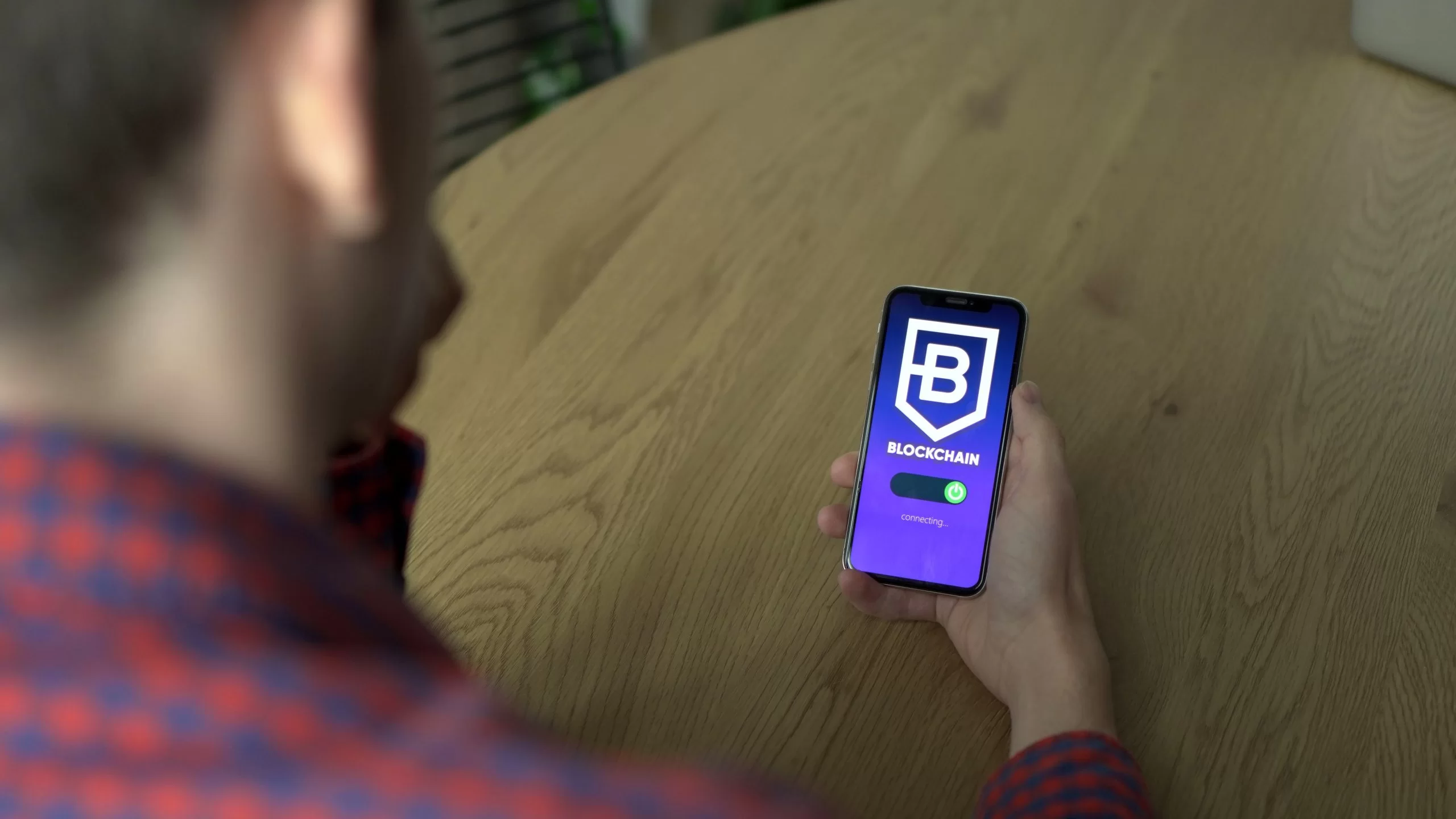 Beacon Technology
Beacon mobile app is a technology that uses Bluetooth for disseminating signals to nearby gadgets. The signals transmitted by beacon technology fetch accurate locations for more straightforward navigation on the go. Beacon mobile apps serve various industries, from medical to marketing, retail, and even agriculture. Thus the popularity of this mobile app development trend is rapidly boosting. As per Statista, the Beacon mobile app technology is rising at approximately 59.8% growth rate yearly by 2026; it is anticipated to be raised up to $56.6 billion. Due to great analytics and targeting features, Beacon is advancing roaming services and offering new possibilities in the relevant endeavor for the future.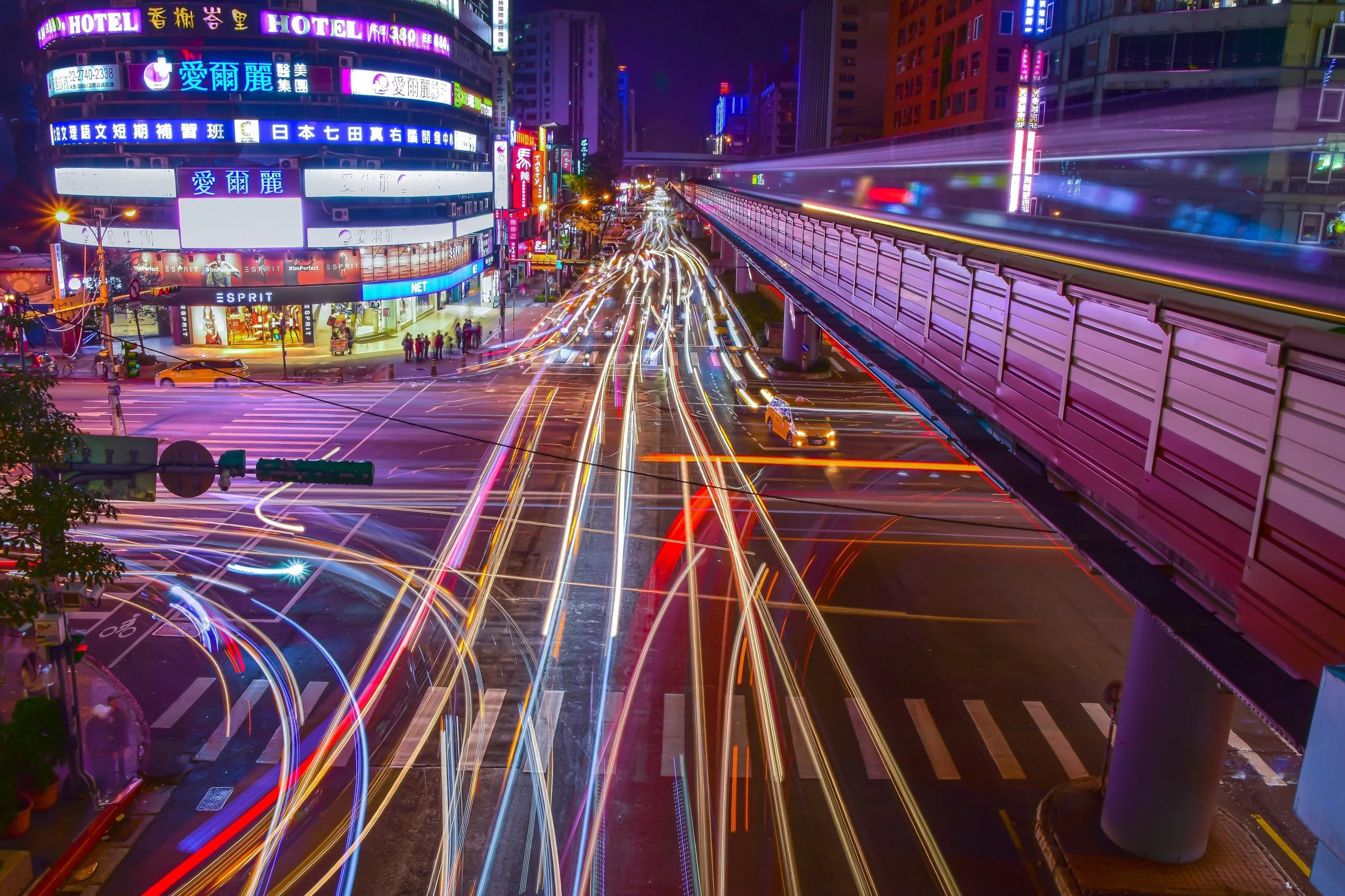 Chatbots
As the demand for innovation increases, chatbots are evolving to deliver a human-like experience to the users. Chatbots play a significant role for a brand in providing quick customer services. The service aids the consumers in navigating through the website and locating the product they desire to purchase. Around 2021, the rise of the chatbot mobile app trend got rage as consumers preferred online shopping due to the viral pandemic. 
Mobile app developers are now paying in-depth attention to creating extravagant AI bots for delivering a more realistic, swift, and friendly user experience.  Chatbots help the customers and benefit businesses in cutting costs, saving time, and creating a positive brand image amongst buyers. With the bot technology, customers get personalized assistance whenever they want, which imprints a favorable impact on their subconscious minds.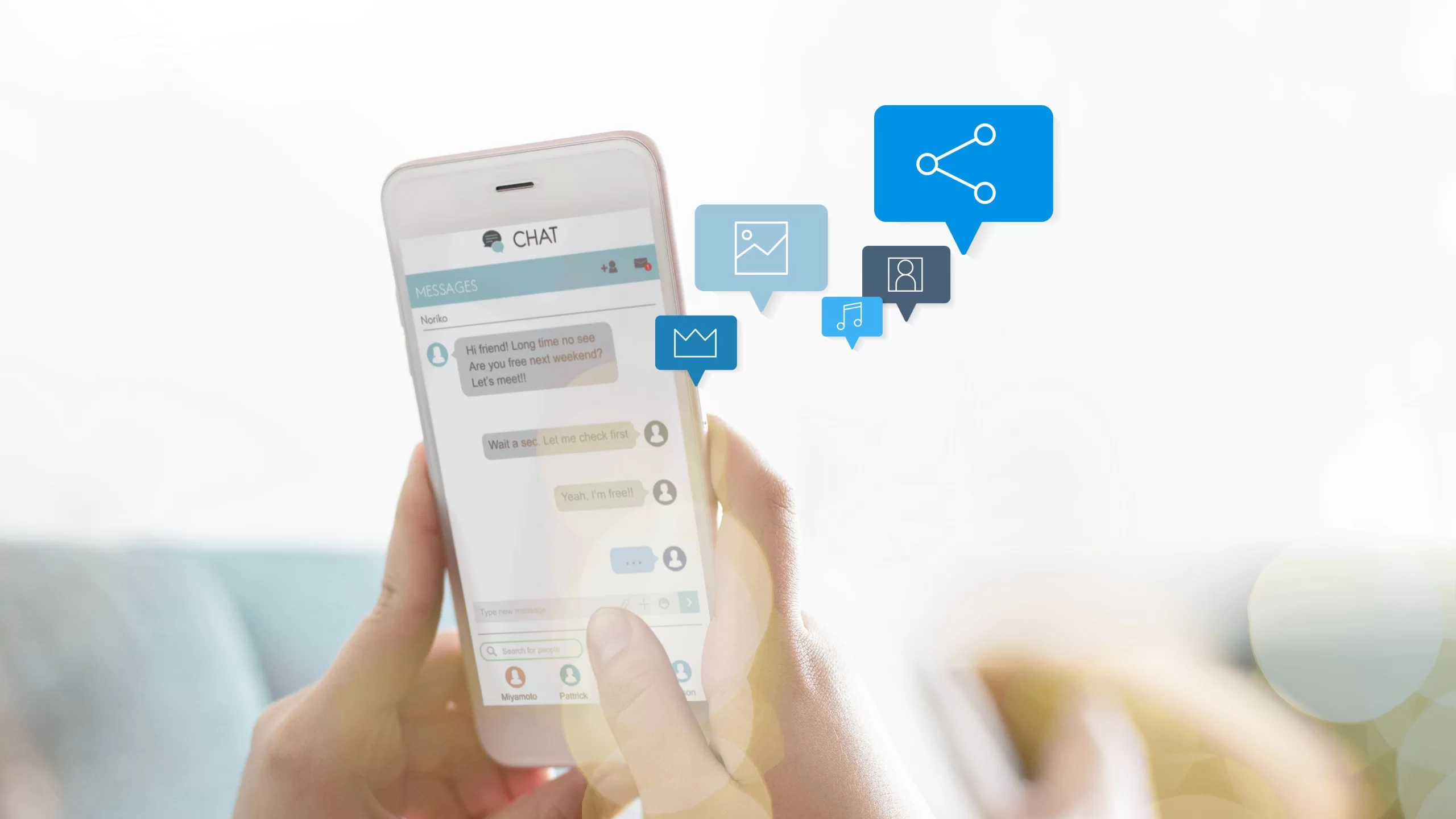 Biometric Authentication
Gone are the days of waiting in long queues just for identity verifications because the little gadget in your hand can do the favor for you. Biometric authentication is essential to protect sensitive data, make secure payments, process reliable transactions, and even unlock smartphones. Biometric authentication comprises cutting-edge voice recognition, hand geometry, and even iris scanning. This technology is bringing ingenious inventions into mobile app developments. Biometric authentication significantly barricades the data, mobile wallet, and mobile banking.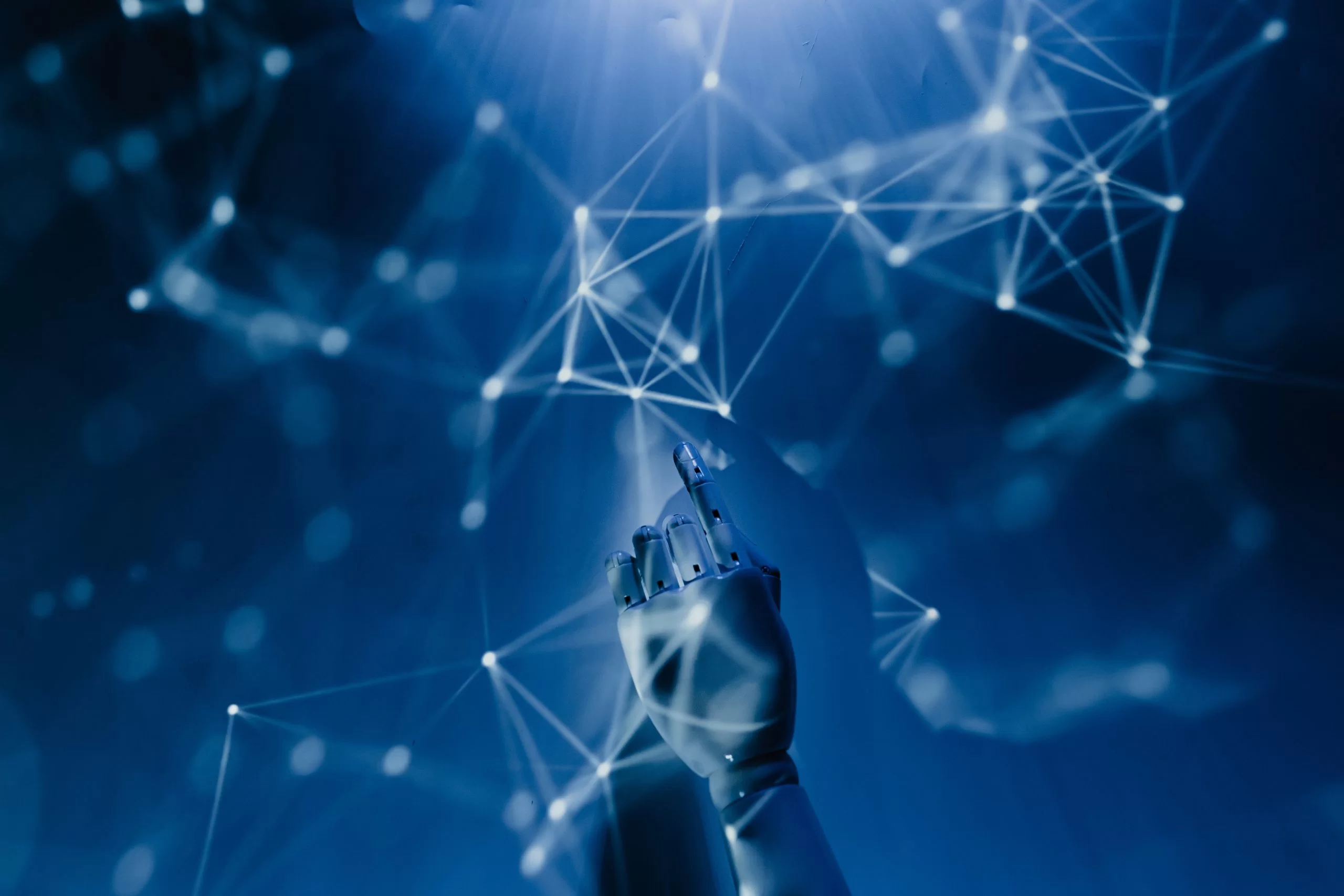 Instant Mobile Apps
An instant app authorizes the users to try the app without fully installing it on their device. These apps facilitate the consumers to partially test a native app without complete experience. The purpose of instant apps is to enable users to quickly analyze the app. If the user gets a satisfactory outcome, they can install the app; otherwise, they can discard the idea. Instant apps operate similarly to regular mobile applications without taking up any space on a mobile phone. The facility to experience instant apps is only available on android devices, but as the popularity is increasing, the technology may expand for various other operating systems by the end of 2022.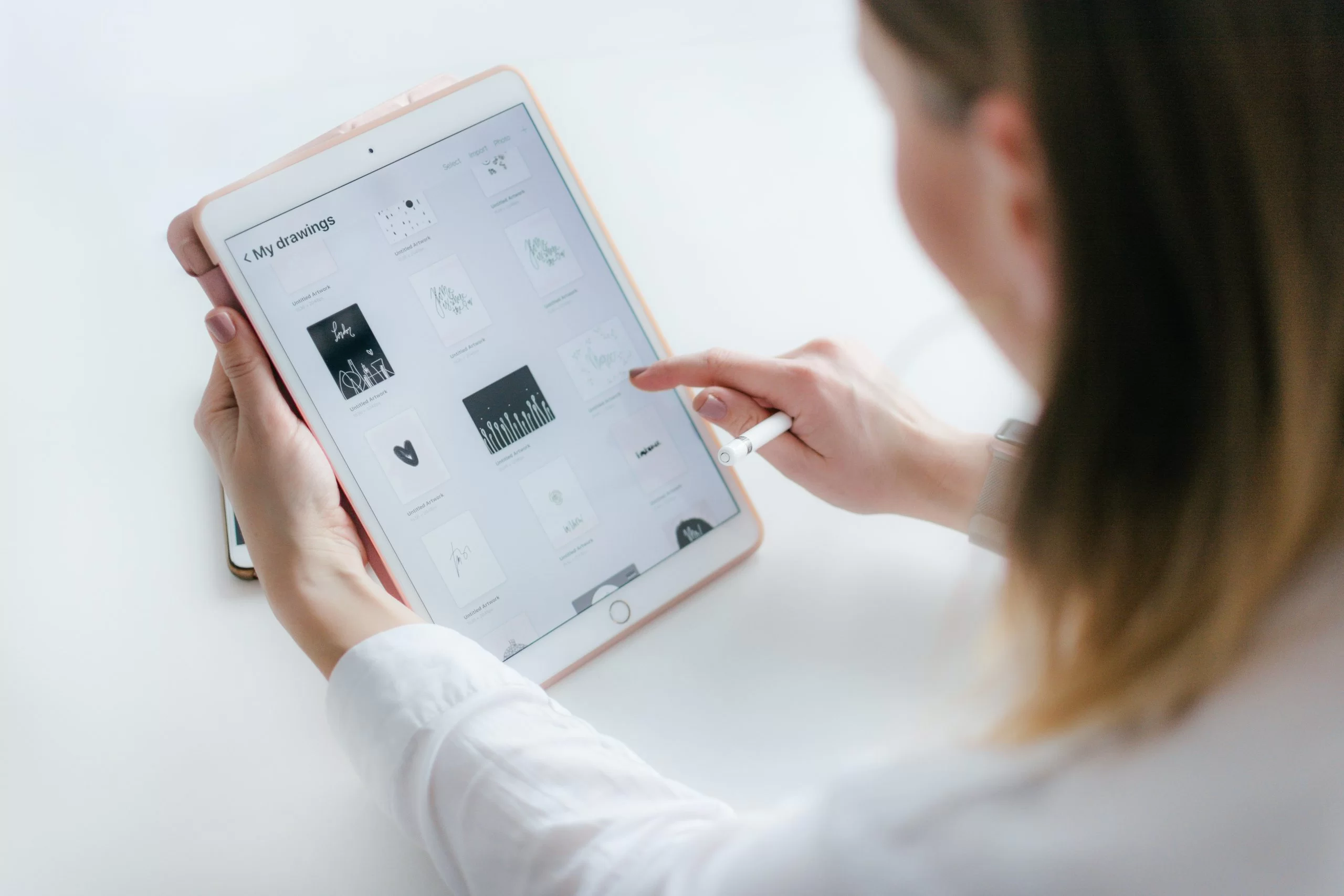 5G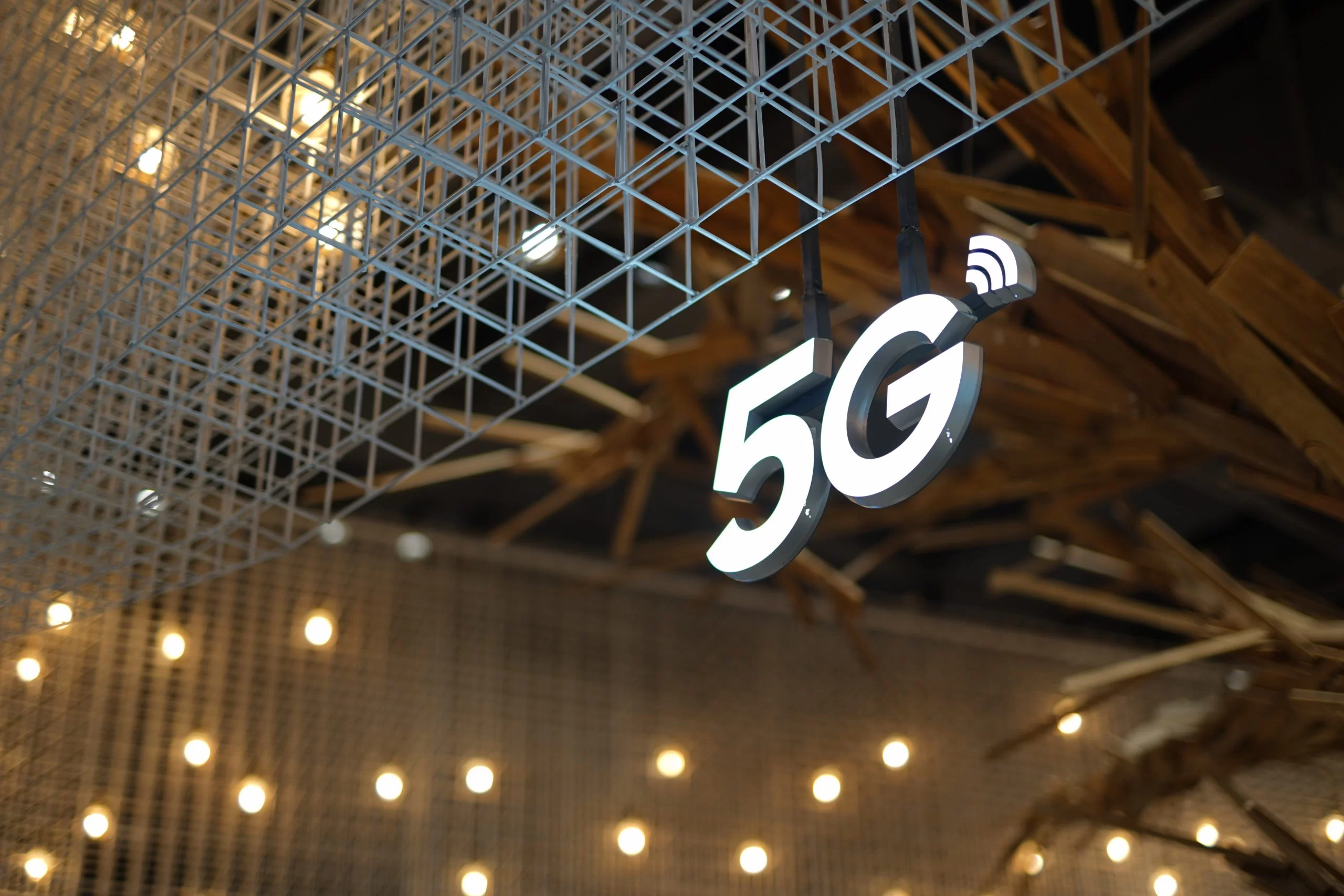 The fifth generation of mobile networks is nearly here. Everything we know about how phones connect our world today and everything we expect not. The transition process from 4G to 5G is promising and lucrative: expenditure on 5G infrastructure will surpass $2.3 billion by the end of this year. As the forecast says, the market share will rise to $600 billion by 2030.
5G services aim to deliver mega Gbps data speeds to an average consumer (100 GB/s data transfer speeds), bring together apps, devices, and appliances in a never-before-seen integration, and provide firm reliance, reliability, and latency (reduced from 50 milliseconds to 1 millisecond.)
With a change in the system, devices need apps that are optimized to run on the new interface. 5 G will make app user interfaces faster, smoother, and more efficient. Mobile app development will develop ways to bypass factors affecting app performance due to high speeds and network reliability. We also see efforts to make app payments smoother and more accessible with 5G networks.
OS and mobile app development projects such as Google's Android 11 experimented with 5G feature tweaks. The OS now has a 5G network detection capability, meteredness detection, and estimated network bandwidth. 
Artificial Intelligence and Machine Learning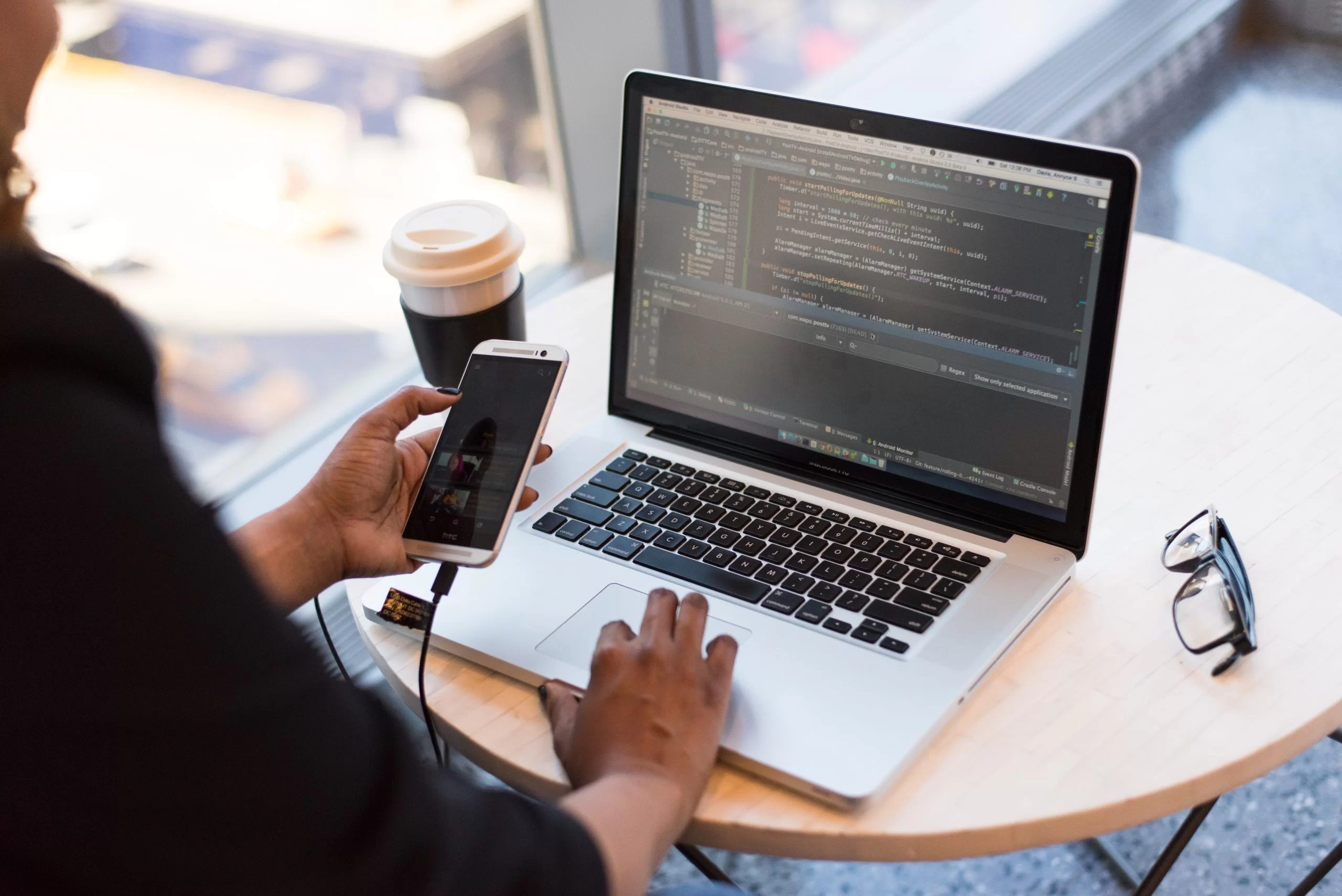 We all took to FaceApp to see what we might look like when we are 50. Sure, it was fun, but it was a powerful artificially intelligent software that predicted with an accuracy score. If that seems like a one-time example, do not worry. We have all used our Google Assistants and Siris to get things done via our phones. All of that comes under the umbrella of AI and ML.
Due to their promised practicality, AI and machine learning have to be the most sought-after innovation. Our handheld devices incorporate both the functionalities of AI and machine learning, however rudimentary. A wide gap needs bridging, but it can only happen when mobile app developers make their user interfaces fast and adaptive. 
The use of AI does not end with an app's functionality but with connectivity and communication. We see Facebook Messenger chatbots used by many retail clothing businesses to answer general questions effectively. Google has also incorporated its navigation Ai to help commuters see real-time traffic situations. The integration of such AI devices has proven to increase customer satisfaction and engagement directly.
The mixture of AI and ML can also help us reach efficiency in predictive analysis. In this prediction technique, a semi-conscious entity looks at the past and present trends at incredible speeds to better predict the future.
Augmented Reality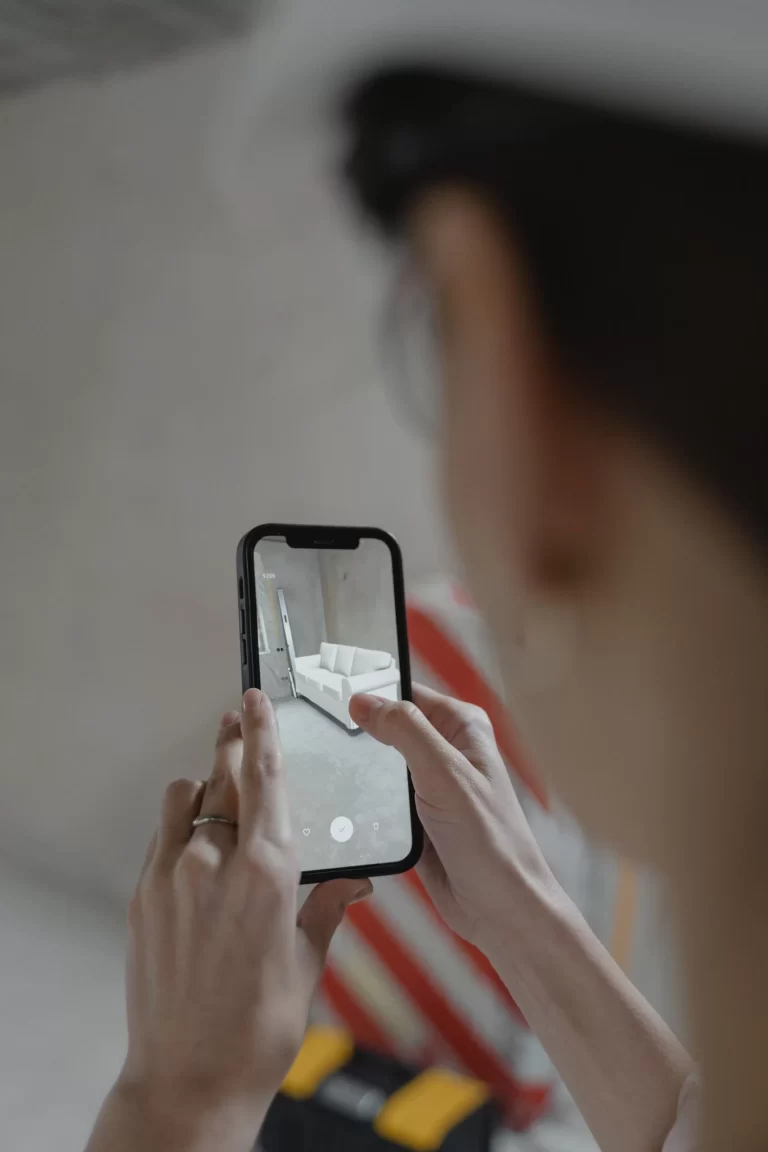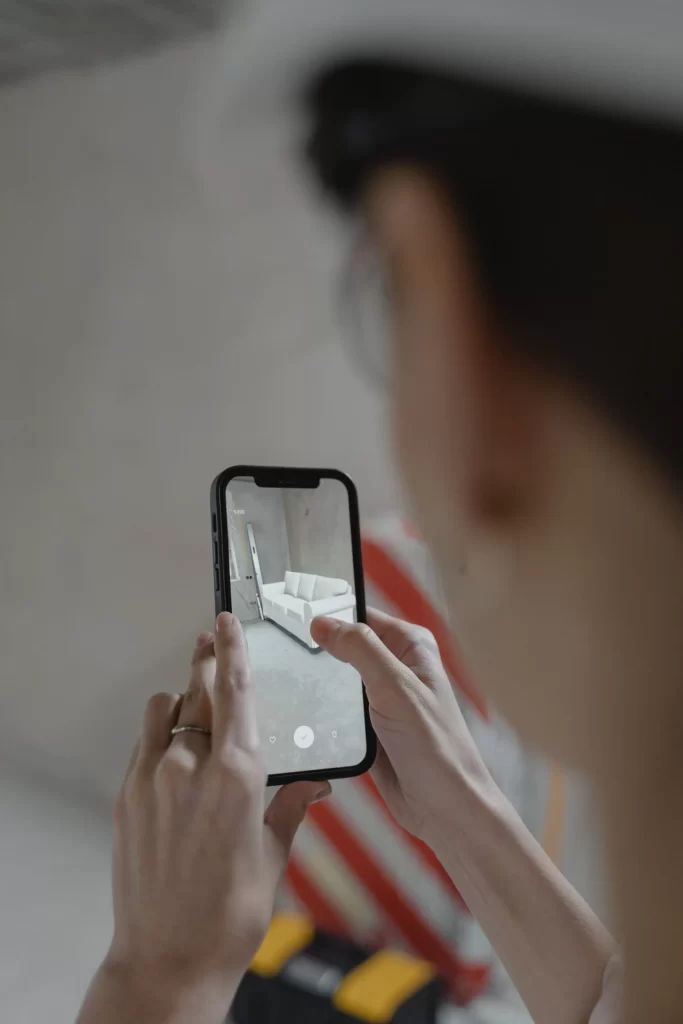 We use Snapchat filters every time we are out with friends and want our group selfies to bomb. Our reality is manipulated to a certain degree using computer inputs, and the resulting outcome is what we call augmented reality, or AR for short.
Its usage is not limited to some goofy filters alone, but we already use AR in graphics, GPS overlays, sound and video bits for infotainment, and much more. Even though AR was in use as far back as 2000, the real fame to claim happened when Microsoft HoloLens came about in 2015. As its popularity garnered attention, many mobile app development projects are now utilizing app AR experiences using various smartphone features and delivering an integrated user experience that emulates the experience of using an actual AR device.
AR is also being used in the gaming industry as headset consoles to simulate a real-life-like feel during gaming. Pokemon GO and Doodle Lens are some of the most popular AR mobile games. 
With the introduction of metaverse and NFTs, AR is turning a new leaf and leaving the confines of a smartphone alone. You can now use AR in a virtual setting without connecting to a phone. AR has a long way to go; some experts are already calling it the future of mobile app development. 
Internet of Things (IoT)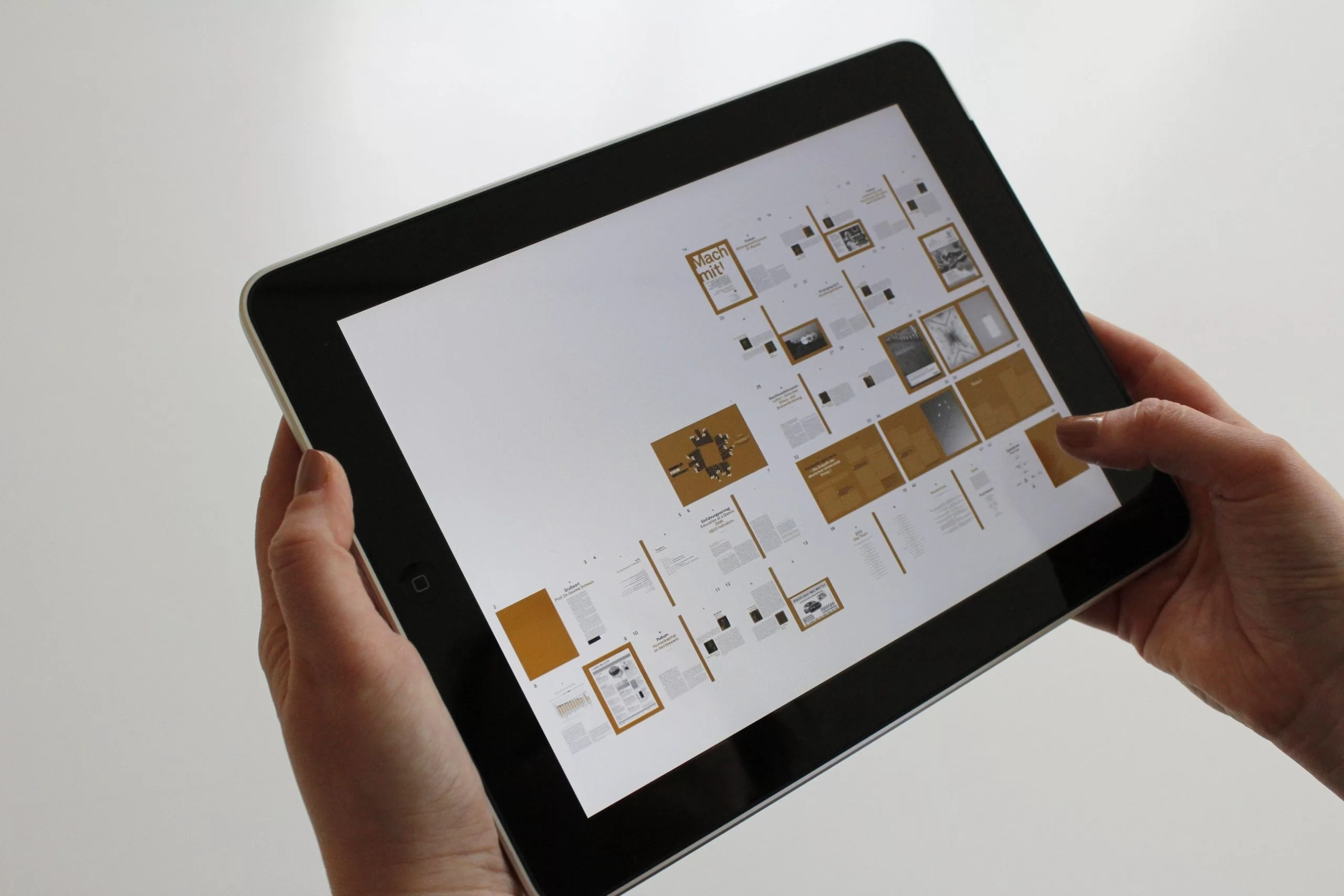 We hear the word "smart" thrown around for gadgets and tech. You might have listened to a friend telling you that the microwave they recently installed is "smart." What does that mean, exactly?
Internet of Things (IoT) is the idea behind this "smart-ization" of daily life appliances. It strives to make an ecosystem where machines can communicate with each other (on their own if they can) to generate a better lifestyle. We see this appliance upgrade in devices such as smartwatches, and smart home appliances like fridges and ACs, etc. 
This year has been particularly great for wearable IoT devices. Apple's WatchOS 8 update brought many new and exciting features, including improved workout routines and mindfulness, fall detection update, fresh Portrait watch faces, better access with Wallet and payments, and messaging options. 
Even Google's annual 13 I/O developer conference announced that they have come up with a way to incorporate Samsung's Tizen wearable platform with their smartwatches. Collectively, the new merger provides a user with 30% more sped-up apps on the devices. 
Summing It Up
In comparison to 2020, we have seen a lot of changes in the trends of 2022. We all urge time travel to the future and experience the unseen, unimaginable hi-tech era. However, the world of technology is swiftly evolving, making every passing second worthwhile by bringing fascinating innovations with brilliance, accuracy, and a futuristic approach. Mobile app development trends are setting the benchmark in the mechanization industry by introducing practical yet enchanting inventions for consumers.  
Whether a business operates on a large scale or just initiates as a startup, a well-functioning, user-friendly, speedy mobile app is a must-have. A mobile app provides a tremendous boost to create brand awareness, grab potential customers and advertise products or services effortlessly. Entrepreneurs now prefer to reach immaculate, experienced mobile app developers while carrying out their business plans to achieve ultimate growth and success. 
In the era of tech-savvy evolution, mobile app development is taking the lead by creating astonishingly accommodating apps. This blog comprises five of the most anticipated latest mobile app development trends to blow your noggin and enhance your knowledge.  So, what are you waiting for? Grab your smart device and start exploring the latest mobile applications now. Ensure to provide a breathtaking experience to your customers by diving into the sea of rivals and rising as the brightest sun by contacting experienced mobile application developers for creating functional, user-friendly mobile apps with swift navigation and alluring designs.
If you need some guidance as an app developer, it's better to go to a reputed software development company and check their efforts to build innovative apps.