Recently, our dedicated employees came together and channeled their devotion into organizing a memorable Melad-e-Nabwi celebration commemorating the birth of Prophet Muhammad (Peace Be Upon Him) – one of the most revered observances for Muslims worldwide.
This blog takes you through the beautiful activities that fill our hearts with spiritual joy.
Finding Inner Peace Through Quranic Wisdom
The event commenced with a soul-soothing Quran Khawani. Our team members gathered to recite verses from the Quran, reflecting on the wisdom and guidance it offers. The soul-refreshing recitations filled the air with tranquility, reminding us of the Prophet's close connection with the Quran.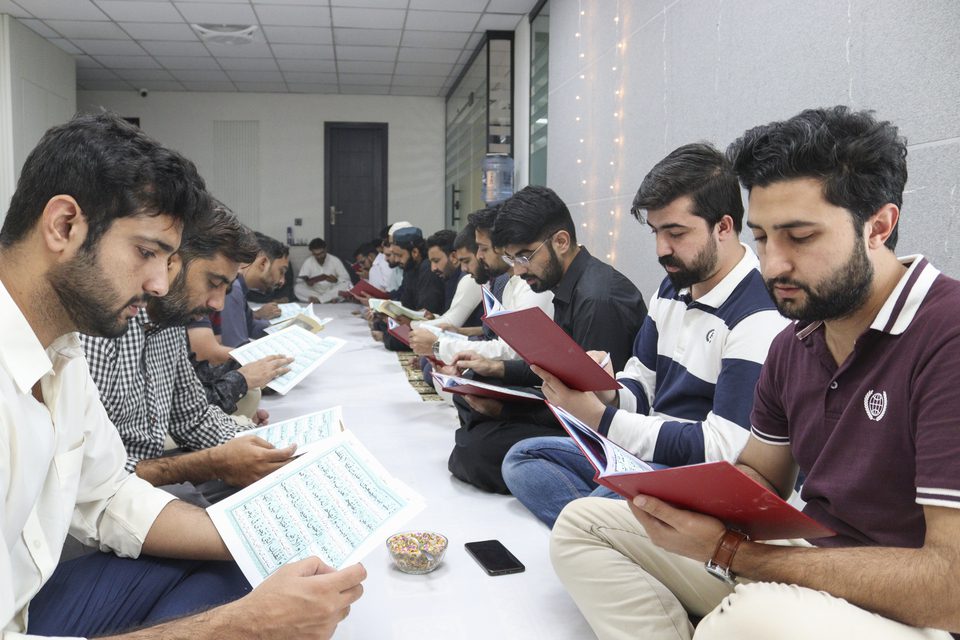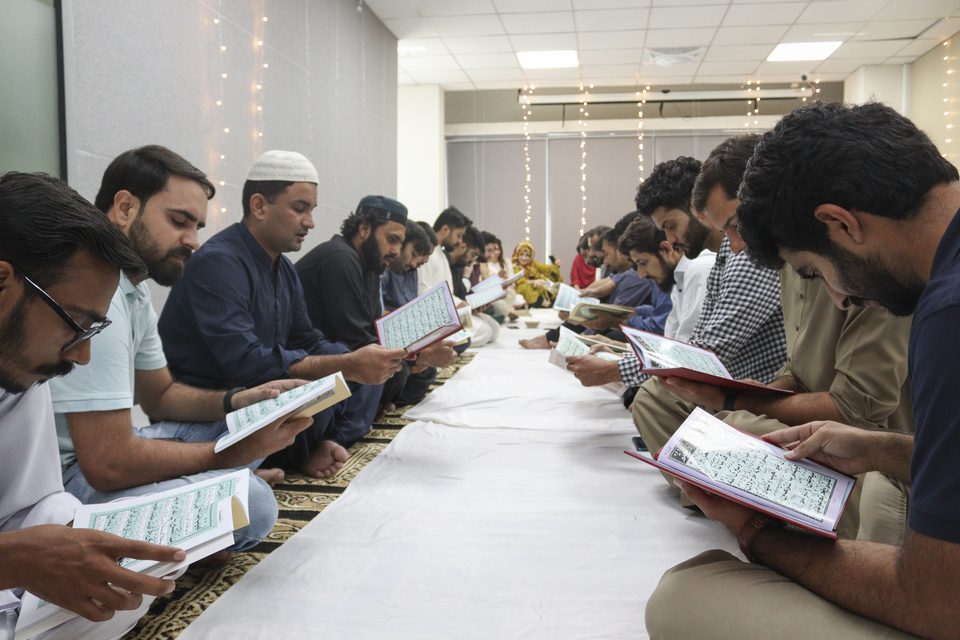 Paying Homage to the Prophet (PBUH)
The atmosphere became even more enchanting with Naat Khawani, where our talented team members beautifully expressed their devotion through poetic verses praising the Prophet (PBUH). MERN Stack developer Hafiz Muhammad Zeeshan and SQA Engineer Arslan Ali praised Prophet Muhammad (PBUH) in their melodious voices.
Then, HR Executive Kiran Javed and Technical Recruiter Rubab Sabahat contributed with more poetic verses honoring the Prophet (PBUH).
The soul-stirring naats touched everyone's hearts, deepening our love for the beloved Messenger (PBUH).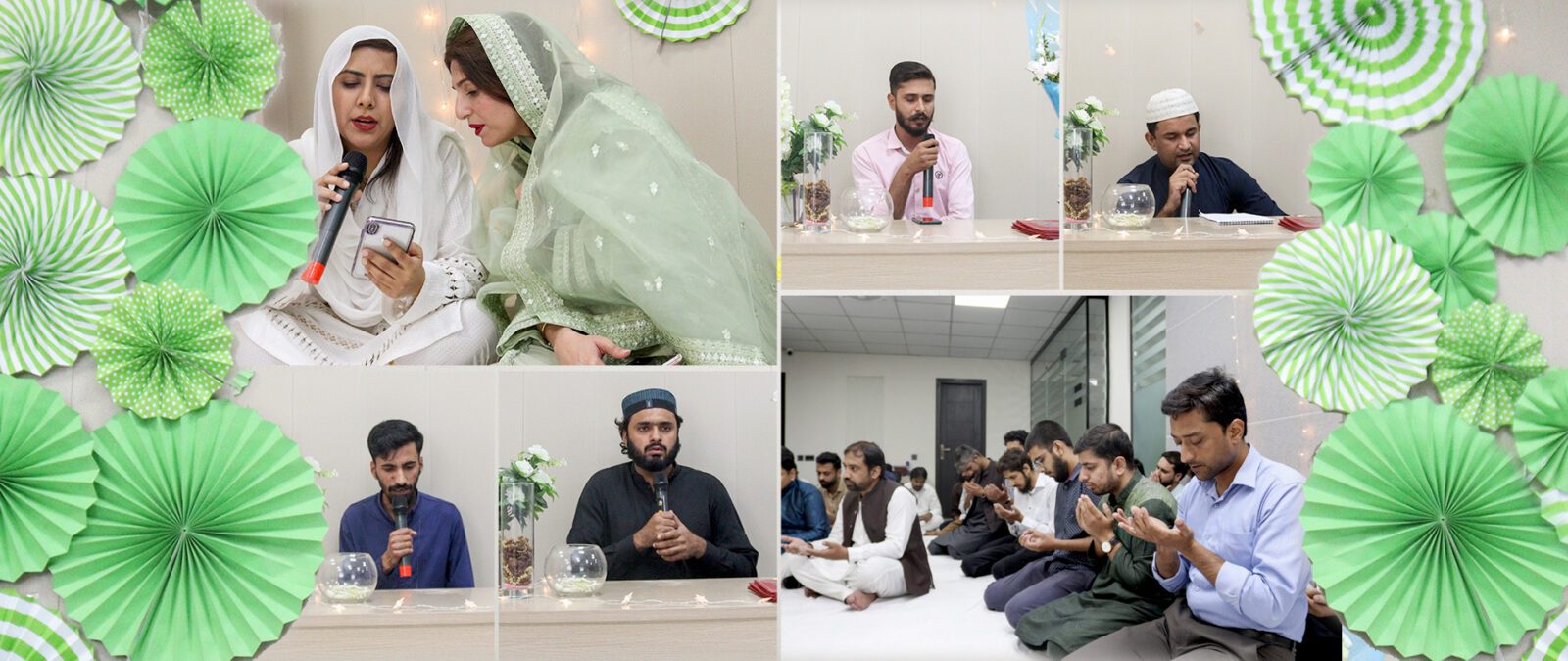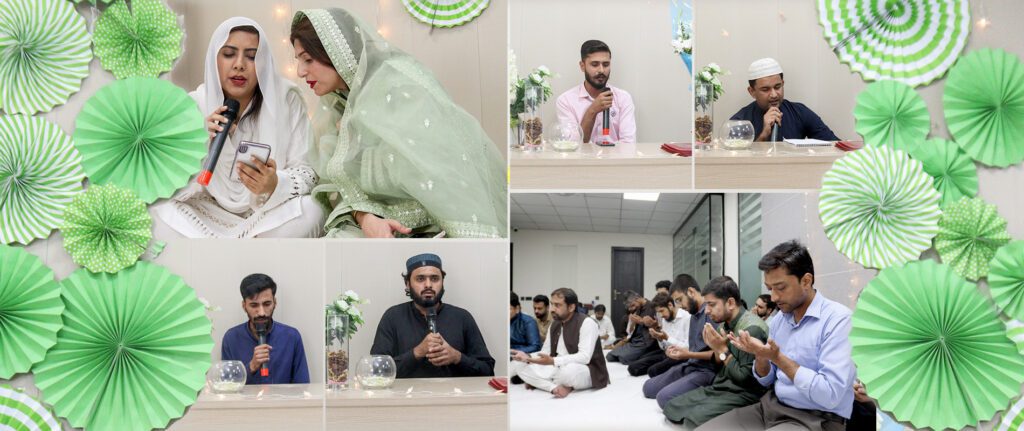 Joining Together in Prayer
Before concluding the event, we collectively raised our hands in prayer, seeking blessings for our company, our company, and the entire Ummah. The power of collective dua filled the room with spirituality, reinforcing our commitment to righteous values and unity.
We hope that Allah accepts our prayers and rewards our efforts in arranging this event.