Malta Fiesta
Ropstam Solutions hosted a joyful Orange Day event as we know occasions and events bring joy to our lives and Ropstam values its employees so the management decided to engage employees in fun-filled activities, give them a break from their daily work routine, and create a relaxed work environment.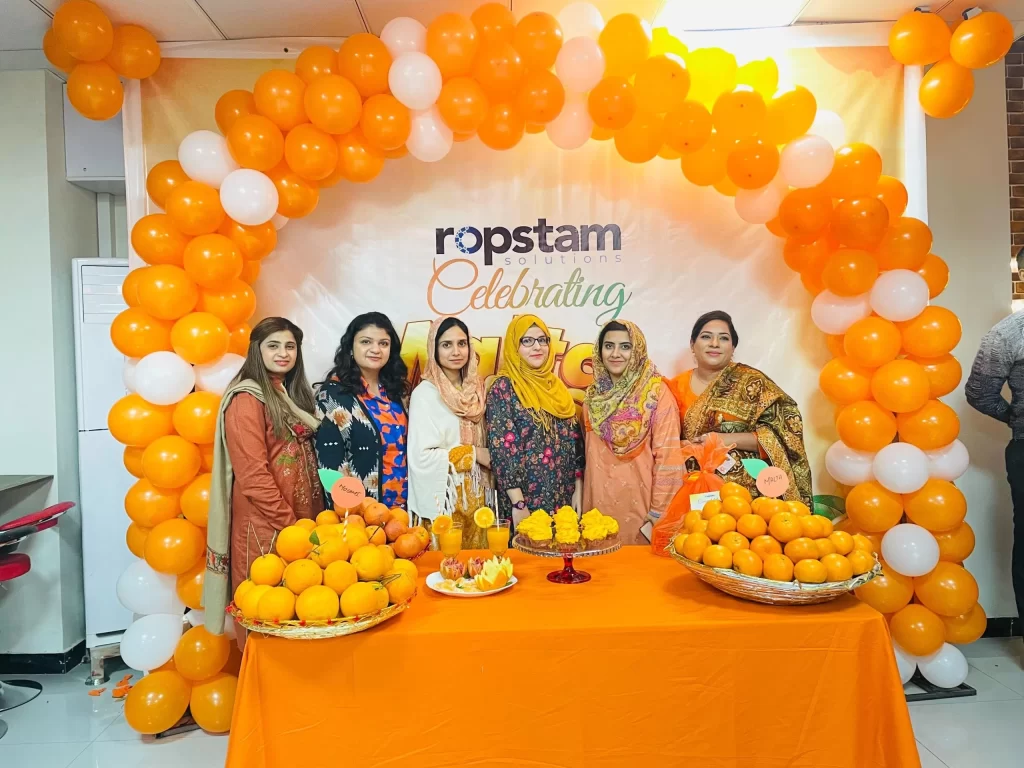 On the 31st of January 2023, Orange Day event was organized by Ropstam management everyone was excited about the event; as we all know, with the event comes lots of thrilling activities and gift prizes. The event was organized in the basement area; the whole space gave an energetic vibe everything was decorated according to the orange theme.
Game segment
Everyone had lunch, and then the event started at 1:30 pm, as we all love taking pictures, so we had a quick photography session with each team and management.
Afterward, the games segment started in which employees participated with zeal and zest. There were six games, orange peel-off challenge, orange eating challenge, collect the cups, get the drink, balance the orange, and flip the cup challenge. Everyone enjoyed playing the games; others were hooting for their team member.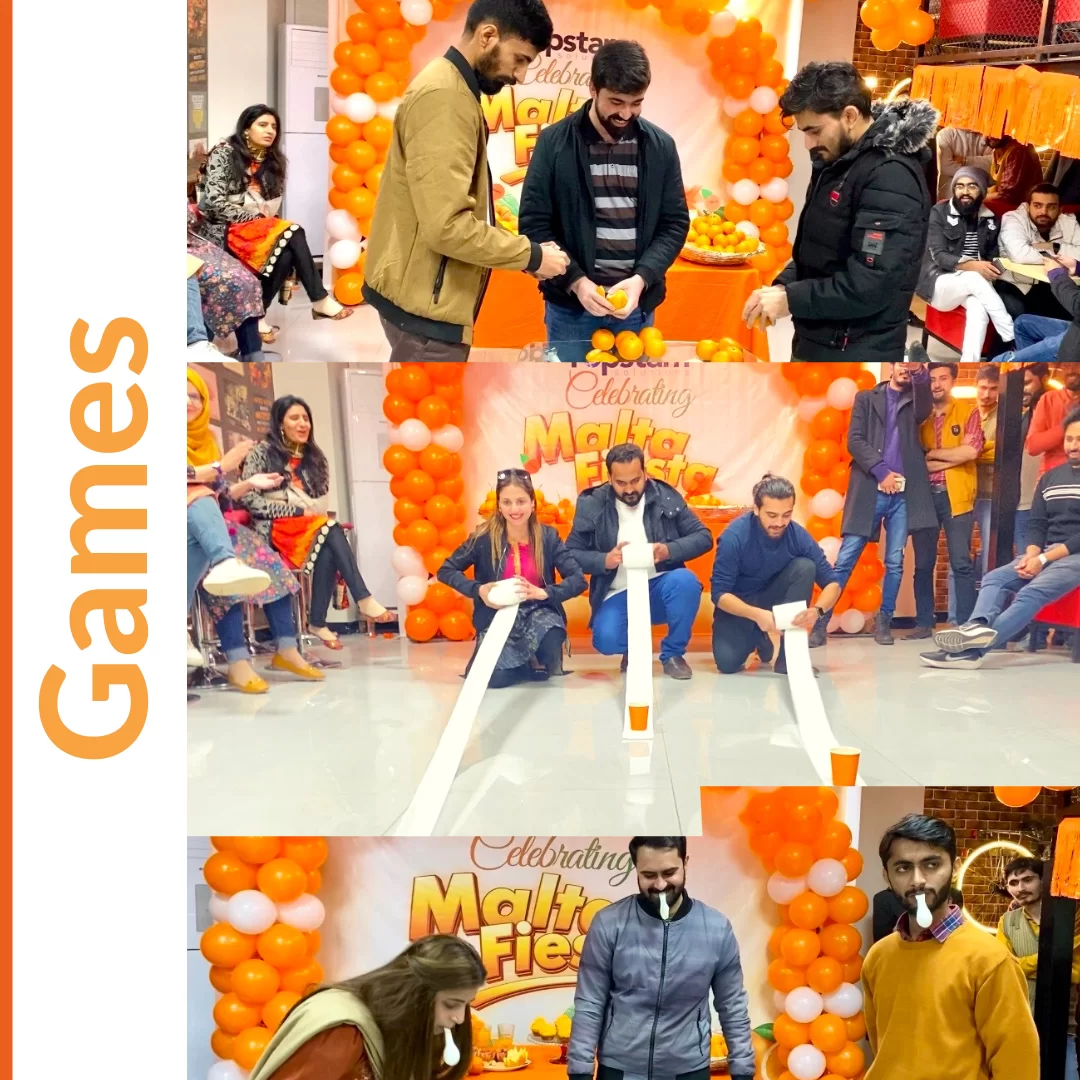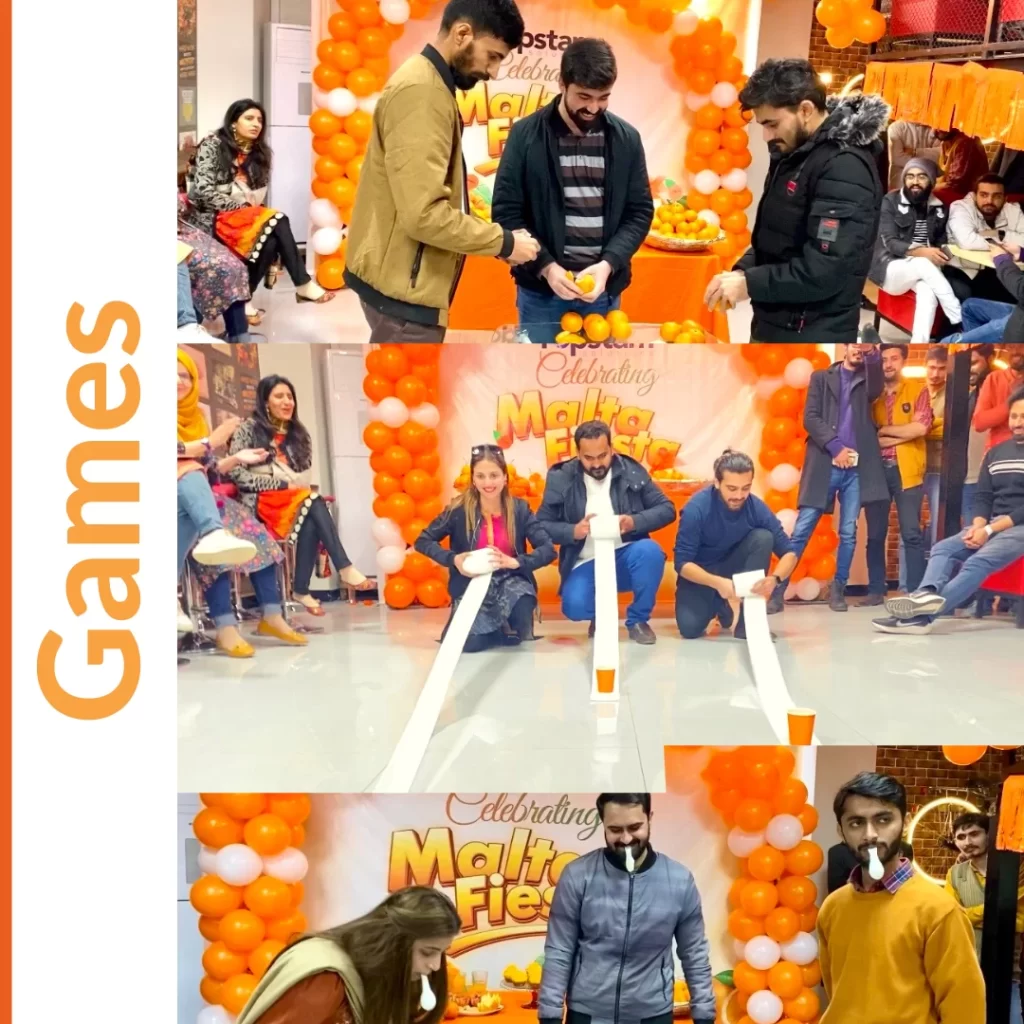 Gift hampers
At the end of the game segment, our manager of operations, Mr. Amjad, awarded winners with gift hampers which were beautifully decorated and were complementing the orange theme.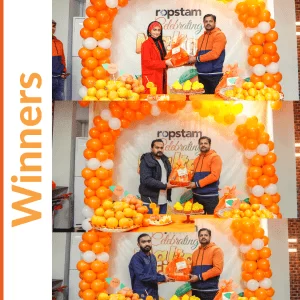 Oranges were served at the end of the event, and there were three different types of oranges for the employees to experience the sweetness of this tasty fruit, which everyone enjoyed while eating and vibing to the background music. Employees were happy to have this energetic break from work as they thanked the management for hosting a momentous event.