At Ropstam Solutions, employees are highly valued, and their contributions are acknowledged in various ways. On the auspicious occasion of Eid, the Ropstam management decided to give back to its hard-working members by organizing an exquisite Eidi Distribution event.
Arrangements
The day at the office began with the management putting in the hard yards to ensure everything was in order. The office was decorated with special balloons capturing the essence of the occasion. Eid boxes containing delicious sweets were meticulously prepared and wrapped while the Eidi was concealed in specially arranged envelopes. Moreover, embracing the tradition of Chaand Raat, items like bangles and mehndi were wrapped in exquisite boxes to be distributed among female employees.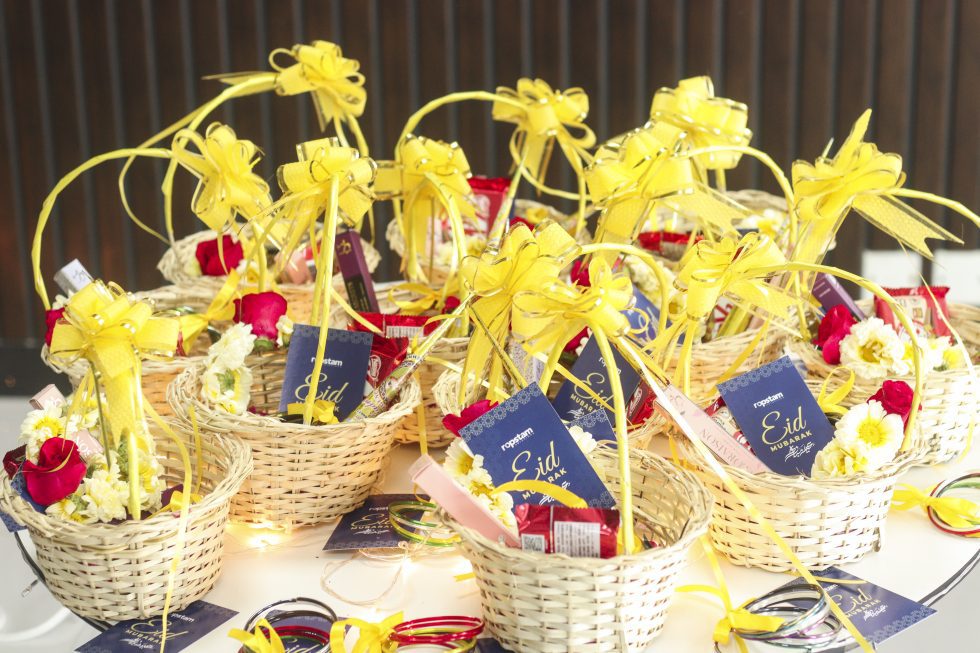 Eidi Distribution
Team leads of each department were asked to distribute the sweet boxes and envelopes filled with Eidi to the fervent team members. Then, the female members were gifted with specially designed bangles and mehndi to make their Eid and Chaand Raat extra special. To preserve these memorable moments, videos and snaps of this event were captured.
Everyone was surprised to receive such a generous amount of Eidi as a token of appreciation for their hard work. The attendees were in awe of the hard work done by the management to ensure the smooth organization of such a wonderful event.