Farewell Function
Ropstam Solutions treats its employees like family members. Therefore, when a valuable member of our community, Miss Shadab Khan, the Project Coordinator, opted to bid us adieu, a fitting farewell party was organized to recognize her services.
The event commenced with the recorded video messages of several employees paying homage to the outgoing employee shared on the screen. Then, Miss Shadab shared her exquisite experience at the organization, recalling her memorable time at Ropstam. She also expressed her gratitude to the senior management of the company.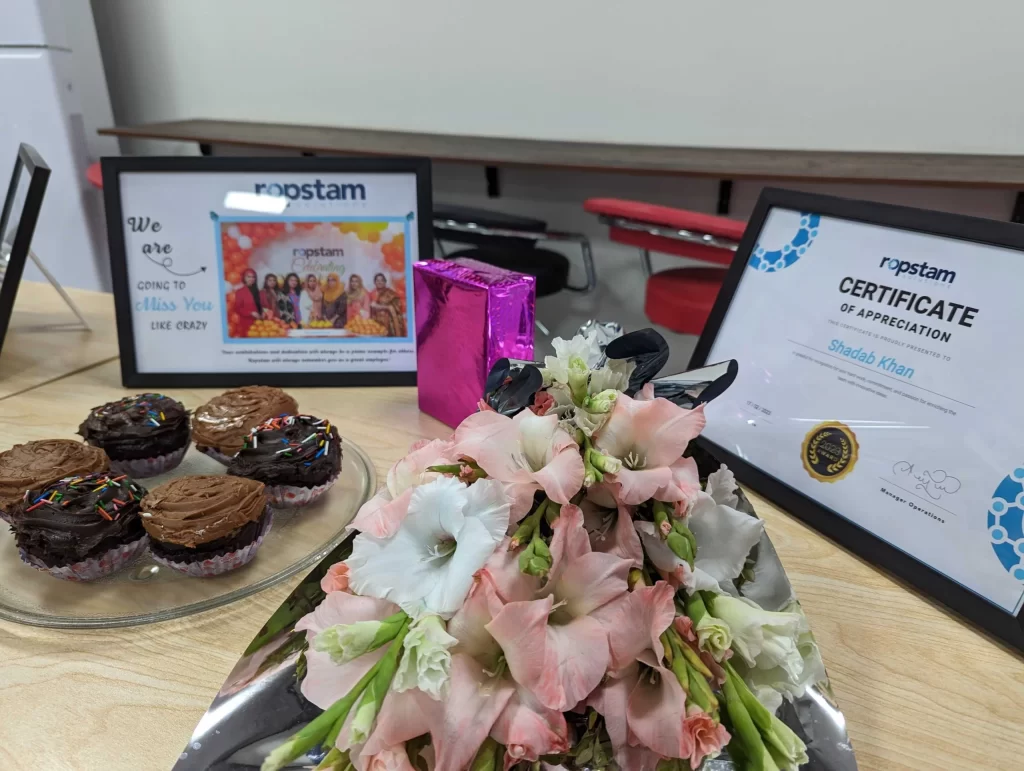 Recognition From Ropstam And Colleagues
Sharing the workspace with colleagues results in long-lasting bonds of friendship. Hence, the closest colleagues and team members of the outgoing employee were asked to express their feelings on that occasion. The employees had nothing but good words to share about her.
In the end, Amjad Mahmood, the Manager Operations, presented special gifts and an honorary certificate to Miss Shadab on behalf of the company. This is one of the ways through which the outgoing employees always remember Ropstam.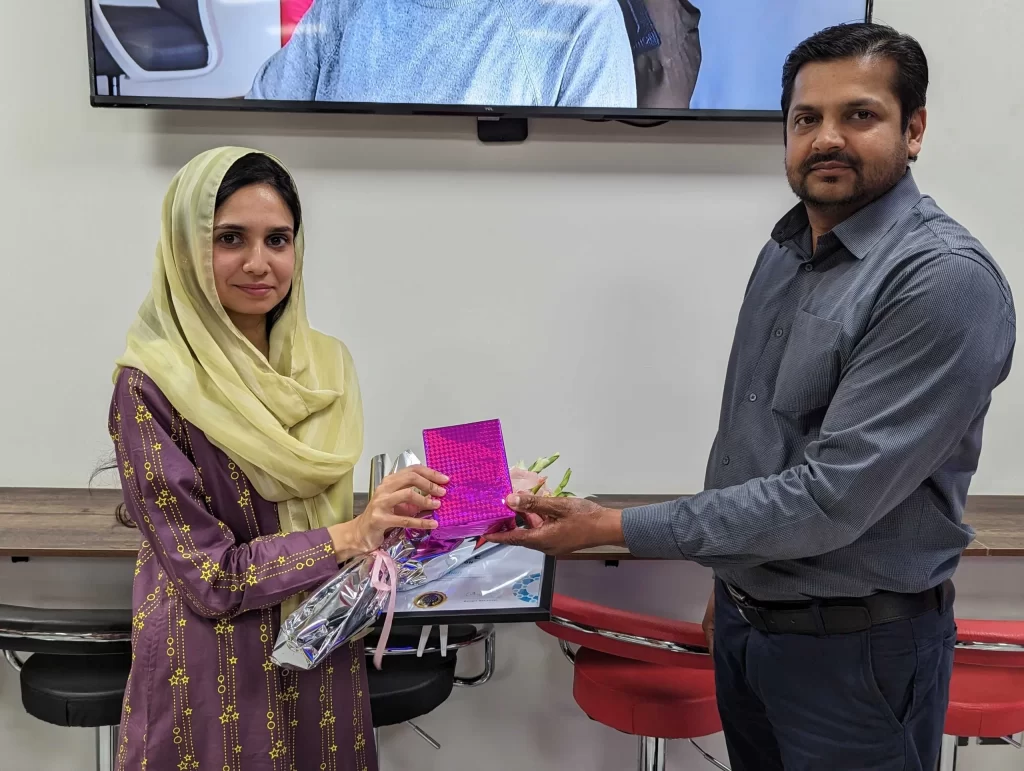 Refreshments
Then it was time for some mouth-watering refreshments as everyone satisfied their cravings before going back to work. The menu included delicious hi-tea for all the attendees. Everyone appreciated the hard work of the management in arranging such a wonderful ceremony. Eventually, everyone bid farewell to Miss Shadab and wished her the best of luck in her future endeavors to conclude the event.