Embracing AI technology, Adobe has unveiled a host of revolutionary features. After months of rigorous testing and evaluating feedback, these AI generative features have been integrated into Adobe's editing tools, including Photoshop. It is pertinent to mention that Adobe was testing features such as the ability to generate images from text for the previous six months.
The most noticeable feature introduced by the software giant is the "Enhance Speech" feature, which can enhance the quality of any audio by automatically removing the background noise. Some of the critical factors that contribute to the low quality of audio are wrongly placed microphones, excessive background noise, or low-quality recording equipment.
According to Adobe, this feature can improve the dialogue that has been poorly recorded in the first place. With the help of Adobe, you can modify the dialogue, making it sound like it was actually recorded in a professional studio. Thanks to the "Enhance Speech" feature, you can leverage a mix slider that can adjust the background noise in case you don't want to eliminate the noise.
Another useful feature introduced is the "Audio Category Tagging" feature. This extremely powerful tool can automatically tag clips consisting of music, sound effects, or any dialogue. By utilizing this tool, the process of editing tasks and relevant workflow approaches can be accelerated.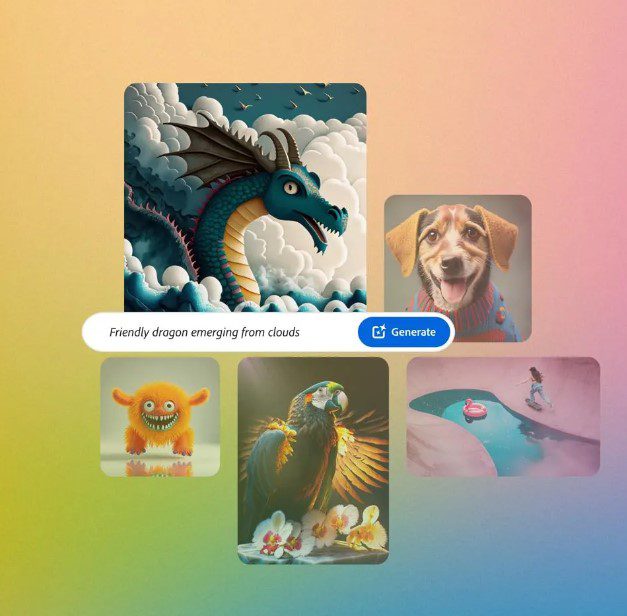 In line with the competitor AI models, Adobe is also launching Generative Credits. This payment model will allow users to generate 100 AI images per month. On the other hand, the Adobe Express Premium plan enables an allocation of 250 credits. While images can be generated without credits, it will be at a significantly lower pace.
In March this year, the software giant announced the launch of Adobe Firefly – boasting noticeable features such as generation of images, graphics, video, and visual text effects.