At Ropstam, our commitment extends far beyond professional endeavors. We firmly believe that a company is only as strong as its employees, and their well-being is our priority. We understand that a healthy, motivated team is essential for the overall success of the organization.
In the spirit of Breast Cancer Awareness Month in October, Ropstam's breast cancer awareness event was a reflection of our dedication to the welfare of the Ropstam family as we take steps to empower and educate our employees in the fight against breast cancer. This initiative is our way of contributing to Pinktober and signifies our commitment to empowering the ladies of Ropstam. This event is a testament to the fact that we stand strong in the battle against breast cancer.
Gifts Distribution
The event began with a gesture of warmth and support as we distributed thoughtful gifts to all the female participants. The purpose was not just to offer tokens of appreciation but also to create a sense of togetherness and solidarity among the attendees. Each gift was carefully selected to reflect our commitment to their well-being.
With a number of gifts beautifully packed in a basket, we hoped to convey the message that we're not just a company but a community that cares deeply for its members.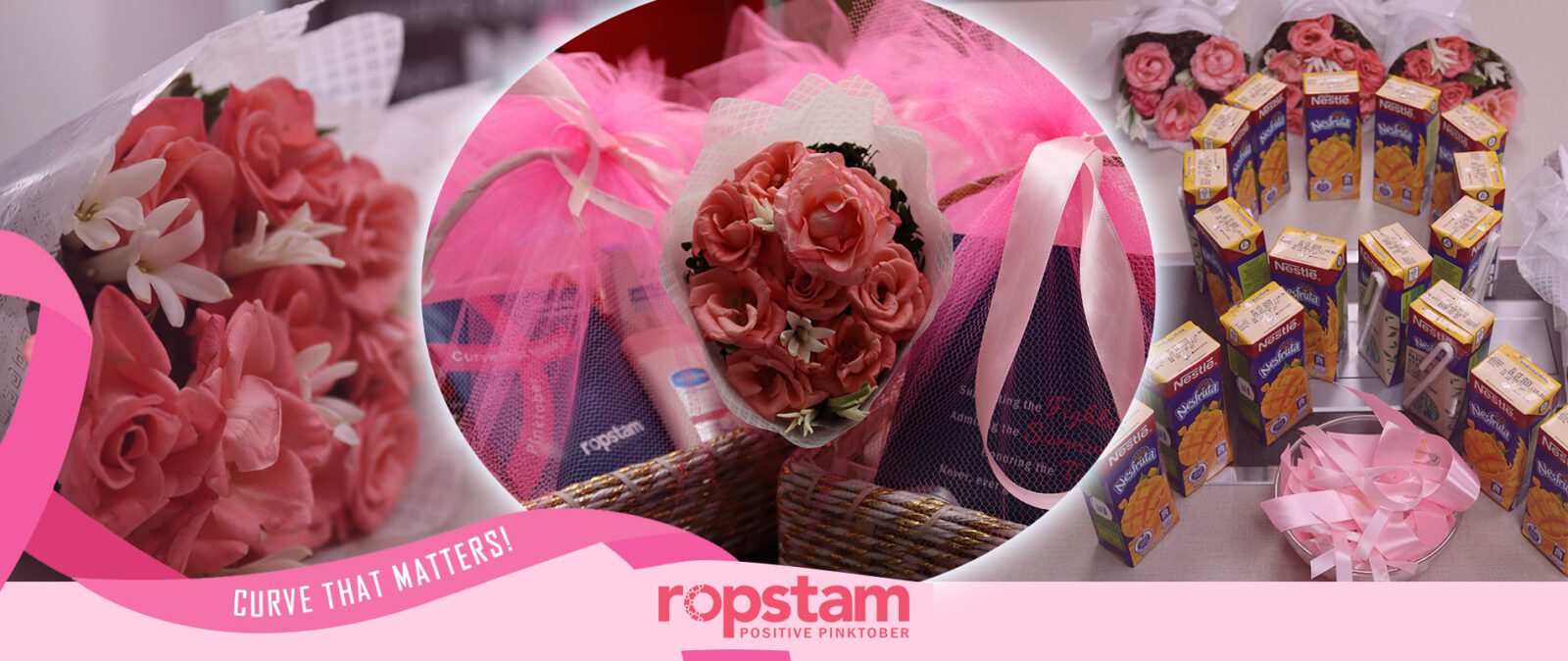 Awareness Session
The pinnacle of our breast cancer awareness event was the enlightening session led by a trio of professional doctors. Their expertise and compassion were evident as they tried their best to dispel myths and provide valuable insights on this topic.
The session covered a wide range of topics, from the importance of regular self-examinations and early detection to the latest advancements in breast cancer research. Our female team members who attended the session left with a wealth of knowledge that could potentially save lives. It was heartening to see our Ropstam family members empowered with this knowledge.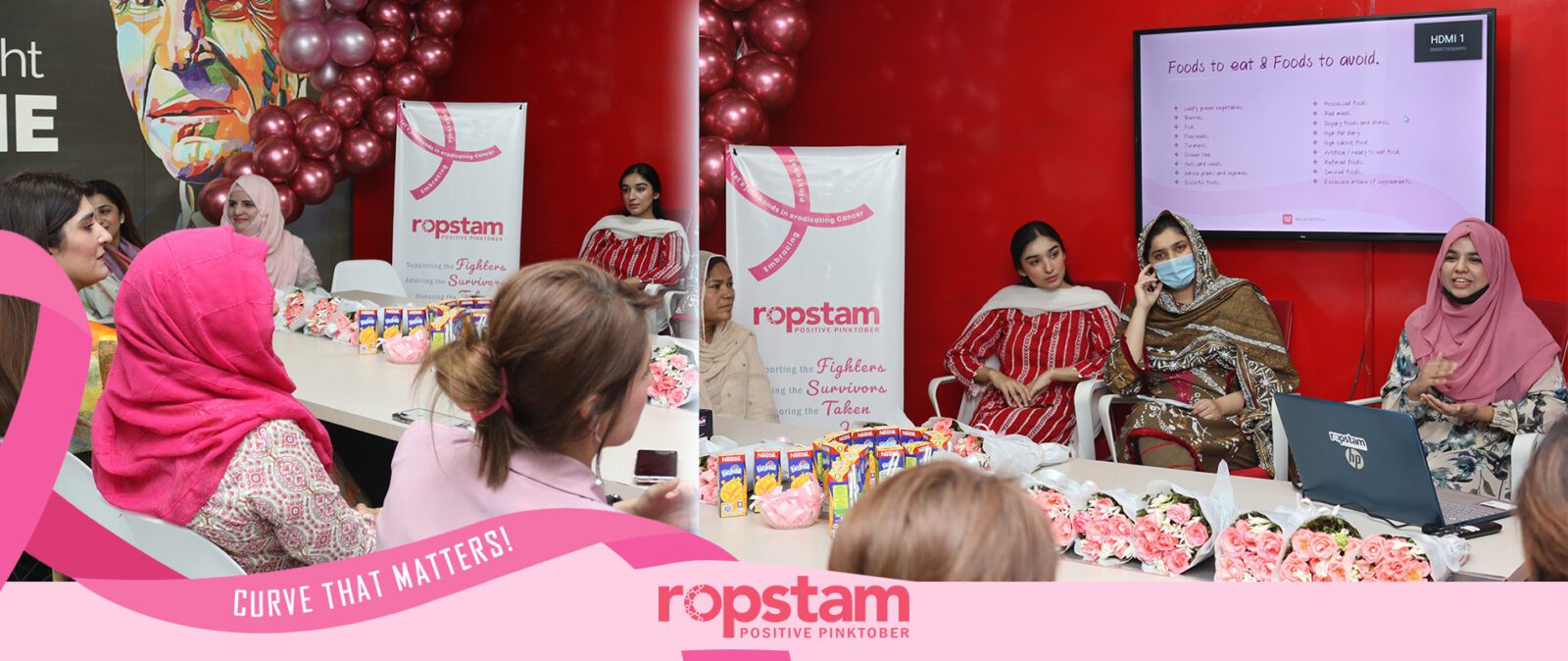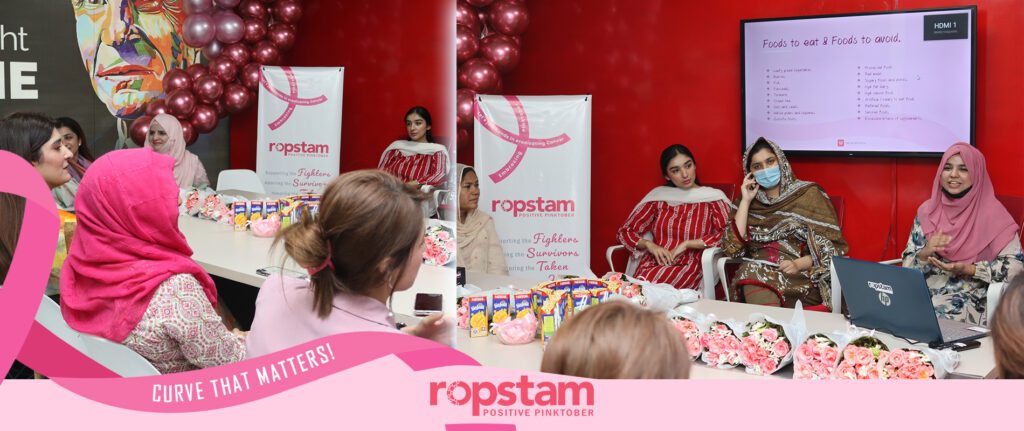 Empowering the Ladies of Ropstam
The event was particularly focused on empowering the women in our Ropstam family. Breast cancer can be a formidable opponent, but it's one that can be defeated with early detection and proper care.
The doctors emphasized the pivotal role that women play in nurturing families and communities. By educating them about this disease, we aimed to empower them to be not only caretakers but also vigilant guardians of their well-being. All in all, it was an exceptional initiative taken by the Ropstam management.