At Ropstam, we not only encourage professional growth but also promote extra-curricular activities, ensuring a work-life balance that keeps our team members motivated, creative, and engaged. Recently, we achieved a significant milestone, celebrating the 14th anniversary of Ropstam Solutions.
Our 14th-anniversary event was not just a celebration of 14 years of excellence; it was a celebration of our journey together.
Speeches from the Management
The ceremony began with a series of heartfelt speeches from our management. First, the CEO of the company, Sir Wali Hassan, shared his kind words on this momentous occasion. This was followed by speeches from Manager Operations, Sir Amjad Mahmood, IT Manager Sir Adnan Akhtar, and HR Manager Sir Safi Ur Rehman. These speeches highlighted the essence of Ropstam – a family where each member's contribution is celebrated and valued.
Ropstam Got Talent
Talent knows no bounds at Ropstam. Our "Ropstam Got Talent" contest was a testament to the hidden skills and abilities of our employees. From melodious music performances to arm wrestling and funny poetry that had us in splits, the talent show was a vibrant celebration of the diverse passions and interests within our Ropstam family.
In the end, the winners were presented with certificates and gift hampers. Following is the list of all the winners in various categories:
Rubab Sabahat (Singing)
Hassaan Saeed Khan (Singing)
Aman Ullah (Arm Wrestling)
Muhammad Sufiyan (Sketching)
Ghazala Tariq (Sketching)
Ifra Ayesha (Sketching)
Hamza Jamil (Sketching)
Shahzaib Ali (Sketching)
Ahsan Ahmed (Pushups)
Arslan Arshad (Punjabi Poetry)
Arsalan Ali (Poetry)
Nazir Ahmad (Pushto Poetry)
Arslan Malik (Playing Musical Instrument)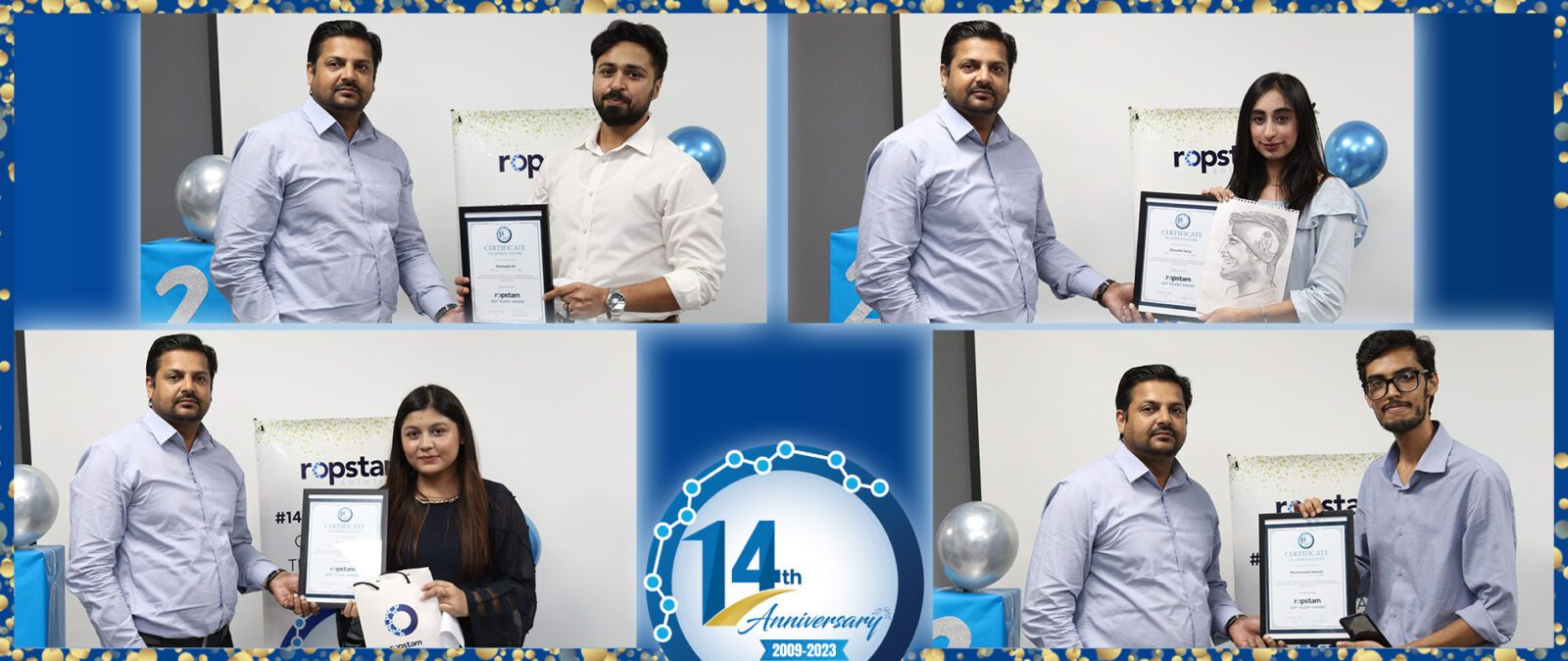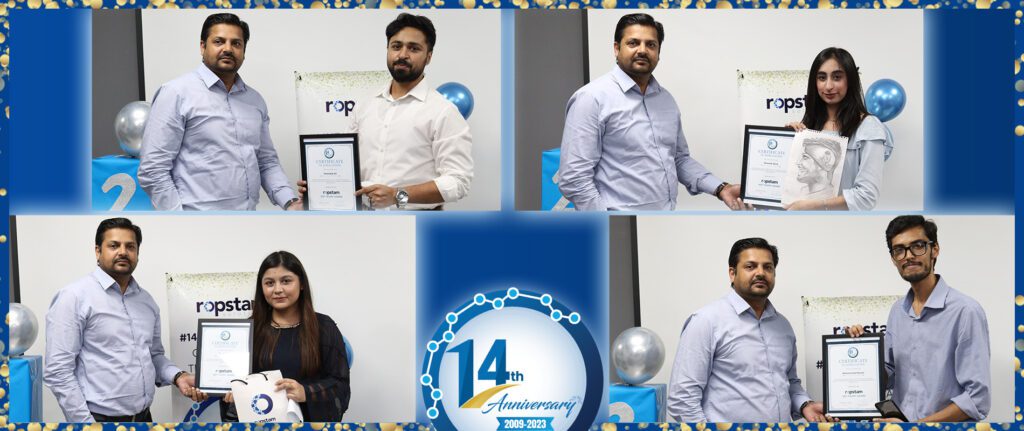 Photography Competition
In the photography competition, the three participants, SQA Engineers Ammad Ismail, Arslan Ali, and Muhammad Nadeem showcased their talent. Their images captured the essence of our journey and the vibrant spirit of our organization. Eventually, Ammad was declared the winner of this eventful competition.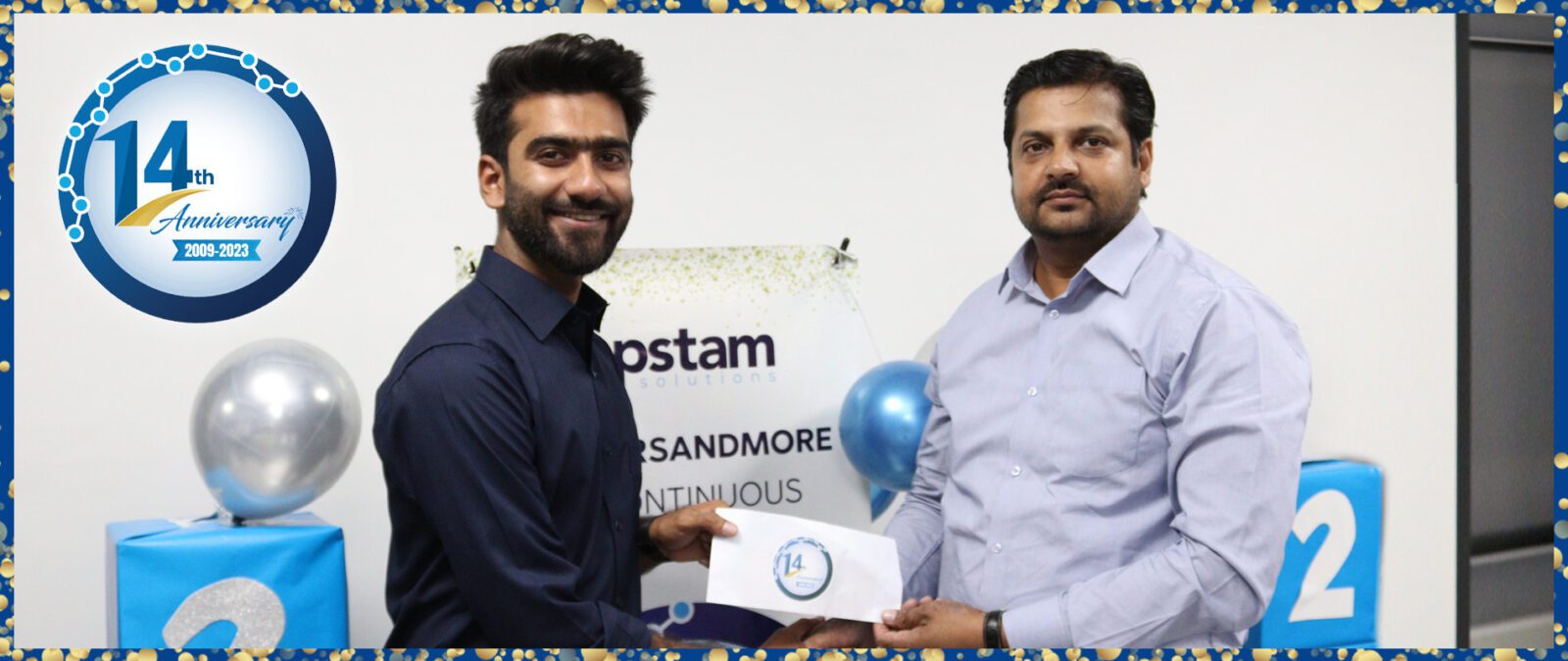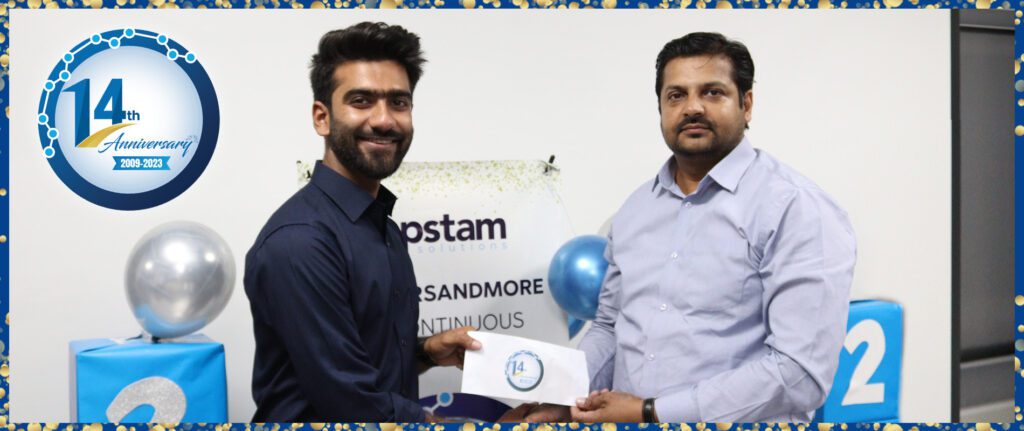 Funny Awards
We believe that humor is essential in the workplace. To celebrate this spirit, we introduced the "Funny Awards" segment. It was a memorable experience filled with laughter and lighthearted fun. The awards recognized the exceptional work and the unique personalities that make our workplace special. From the "Company's Co-founder" to "Wittiest Slack User," employees were recognized for their unique personalities and attributes.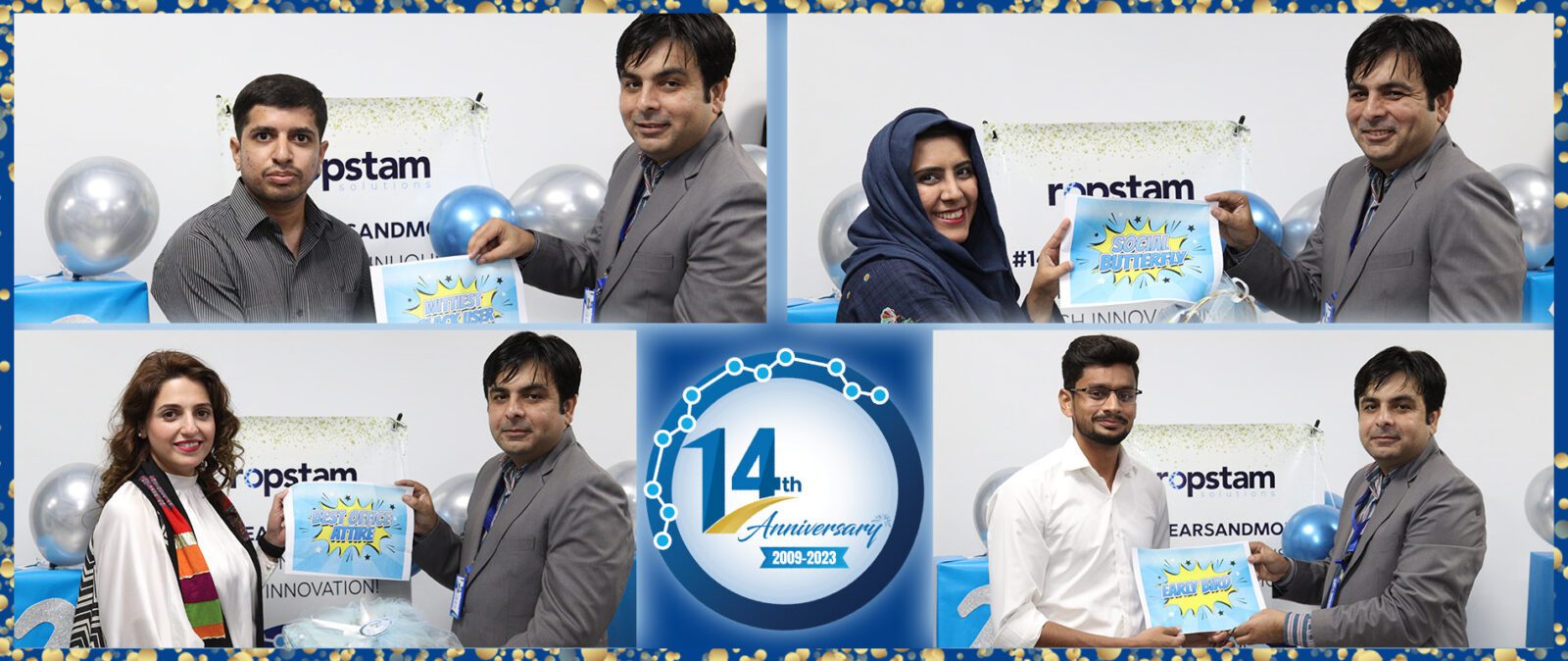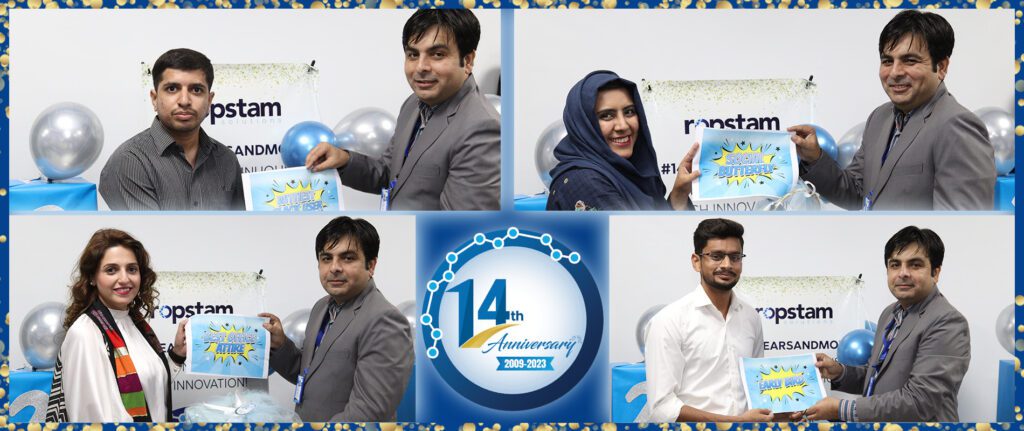 Balloon Hoisting Ceremony
The balloon hoisting ceremony marked the pinnacle of our anniversary event. As vibrant balloons ascended, they carried our dreams to new heights. This was a symbol of our collective spirit and a joyous reminder that our journey, like those balloons, continues to soar with celebration.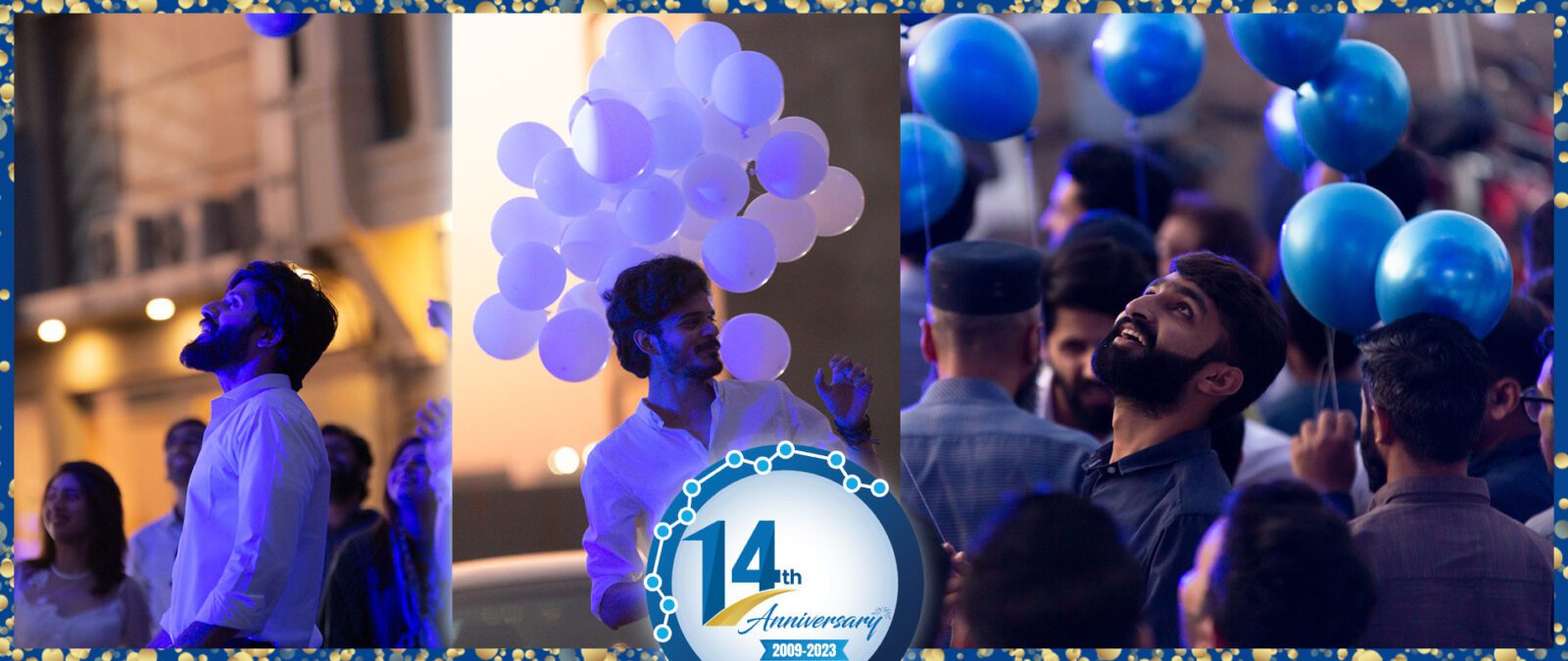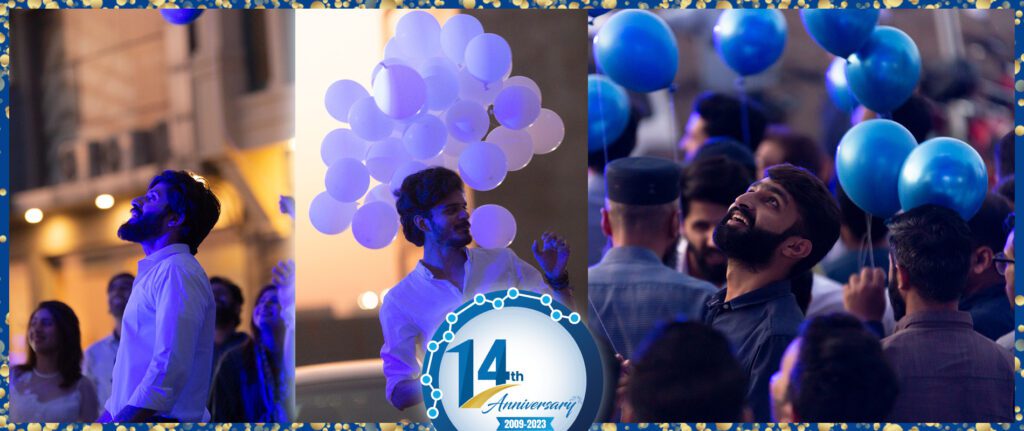 Cake Cutting Ceremony
The day wouldn't be complete without a delightful cake-cutting ceremony. As the project managers and team leads gathered around the sumptuous cake, we cherished our unity as a team. The cake symbolized the sweetness of our journey, from the very first day to this remarkable milestone. All in all, it was an amazing and unforgettable anniversary event.