Pakistan Day is celebrated with full enthusiasm and zeal all across Pakistan, and not only Pakistan but around the world too. We give tribute to all the national heroes who gave a lot of sacrifices for our country. The long fight for a separate homeland begin when the Pakistan resolution was passed in 1940 and after struggle of seven years we got our independence.
Official Announcement
Ropstam decided to celebrate the event on 22nd march one day before the national holiday. The HR department notified everyone on the Islamabad channel with the date time and celebration schedule. Party theme was kept green and white inspired by our national flag.
Event Decor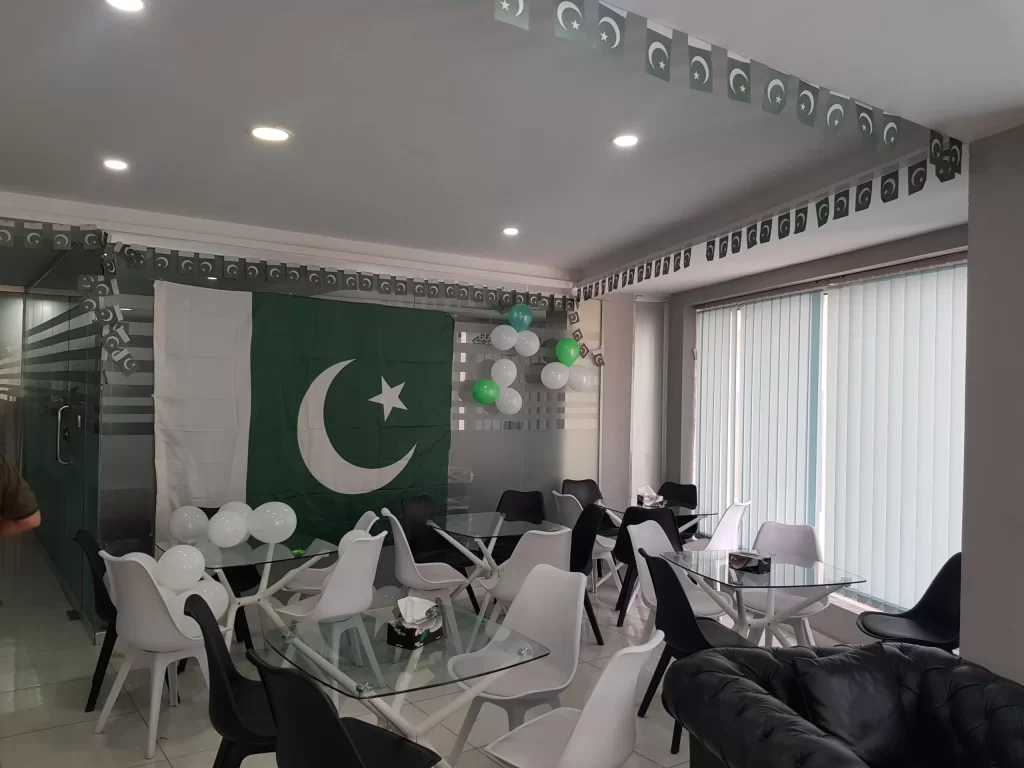 The entire office was decorated with flags, flag banners and green white balloons. Everyone contributed their ideas and helped n decorating the office, the office boy had the most effort in it.
Lunchtime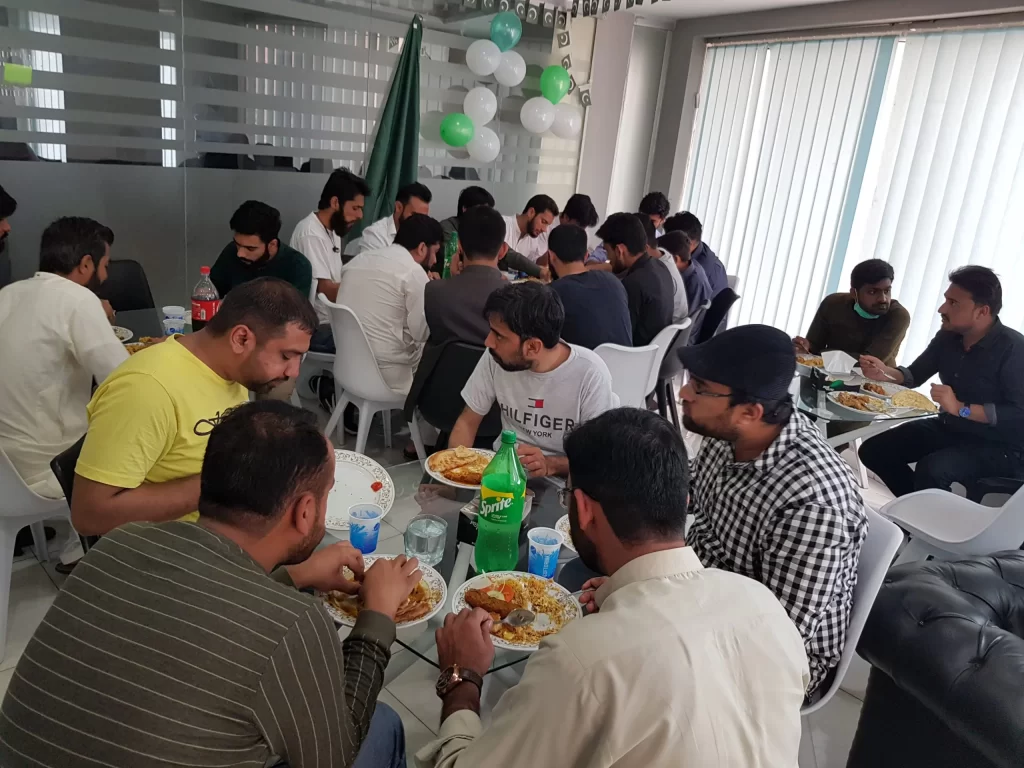 The event started off with lunch with was very delicious and fresh as everyone enjoyed it and ate to their full appetite. The menu was vegetable rice, chicken quorma, chicken seekh kabab, roghni naan and kheer. Everyone really enjoyed the food along with fresh salad, raita and cold drinks. We all thank Ropstam team for arranging such a wonderful lunch.
Quiz Competition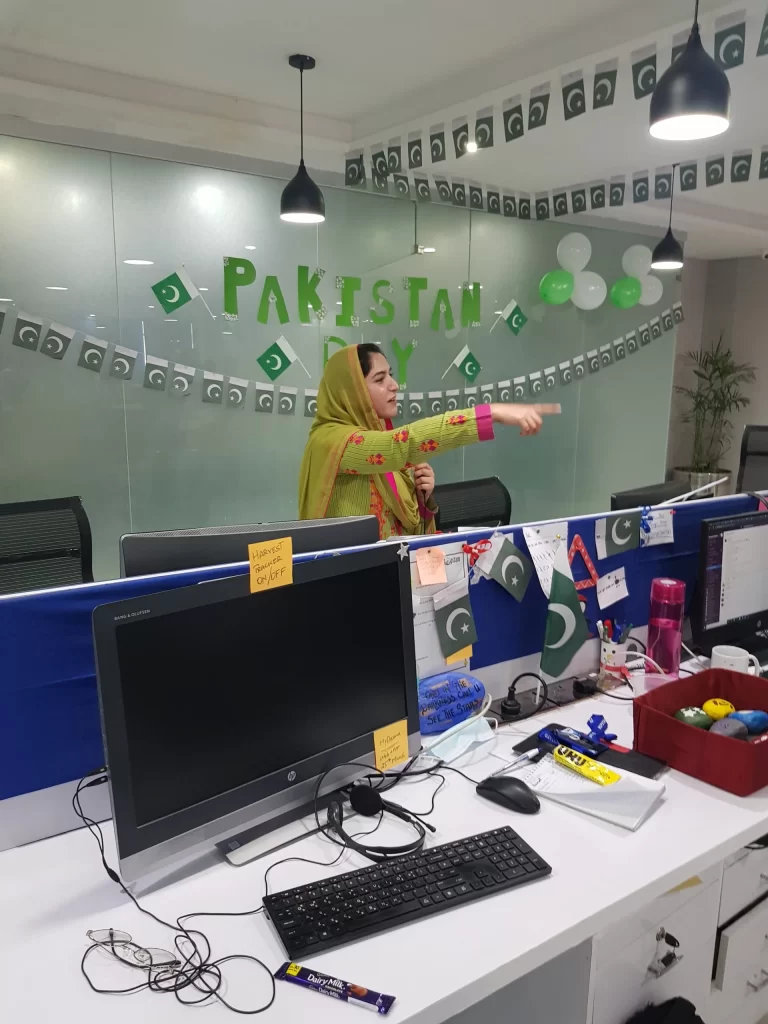 An engaging activity game is necessary to uplift the event and be together to enjoy the event. So Ropstam team arranged a small quiz competition which had Pakistan theme related question. The person who answered the question was awarded with a chocolate. Everyone really enjoyed and gained general knowledge.
Cake Cutting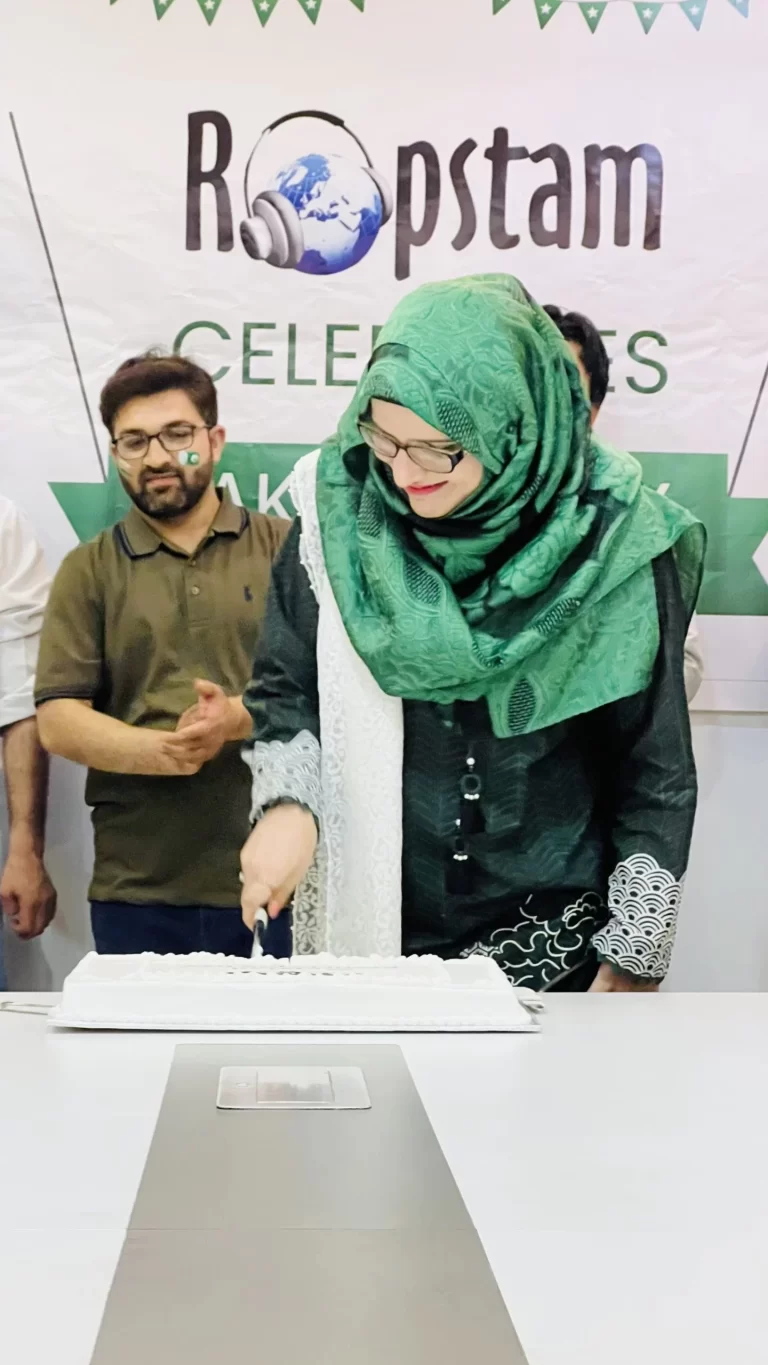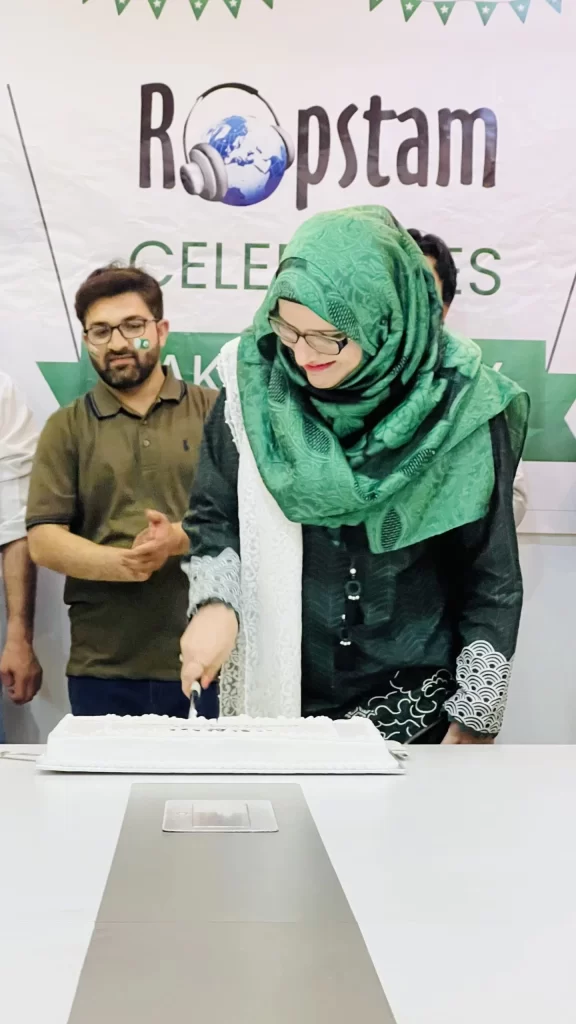 After the quiz everyone gathered up in the conference room to cut the Pakistan Day theme cake. Our operation manager Amjad Mehmood, SQA Bilal Sarwar and UI/UX Designer Atif Sattar cut the cake. The cake was white buttercream with black forest filled with chocolate chips, and customized picture printed with Resolution Day and Ropstam logo.
An End to a Day
The day ended with a group picture in front of the national flag, and everyone sang the national anthem in one que with full passion and spirit. All the team members enjoyed the event as they got time to spend time with their colleagues and got a break from the hectic workload. May Allah keep Pakistan safe. Pakistan Zindabad!