Farewell Event
Goodbyes are never easy, especially when an irreplaceable member of the organization decides to bid adieu. Recently, Ropstam Solutions bid farewell to one of our respected employees, HR Executive Miss Majida Akhtar. Miss Majida's road to success and progression to the HR office is remarkable in itself, and Ropstam organized a fitting farewell to recognize her services.
To kickstart the ceremony, recorded messages from a number of colleagues were shown on the screen. Miss Majida's colleagues shared wonderful words, acknowledging her role in the organization. Then, the outgoing employee was asked to share her experience at Ropstam. In her kind words, Miss Majida expressed her gratitude to the company's management for making her stay a pleasant one.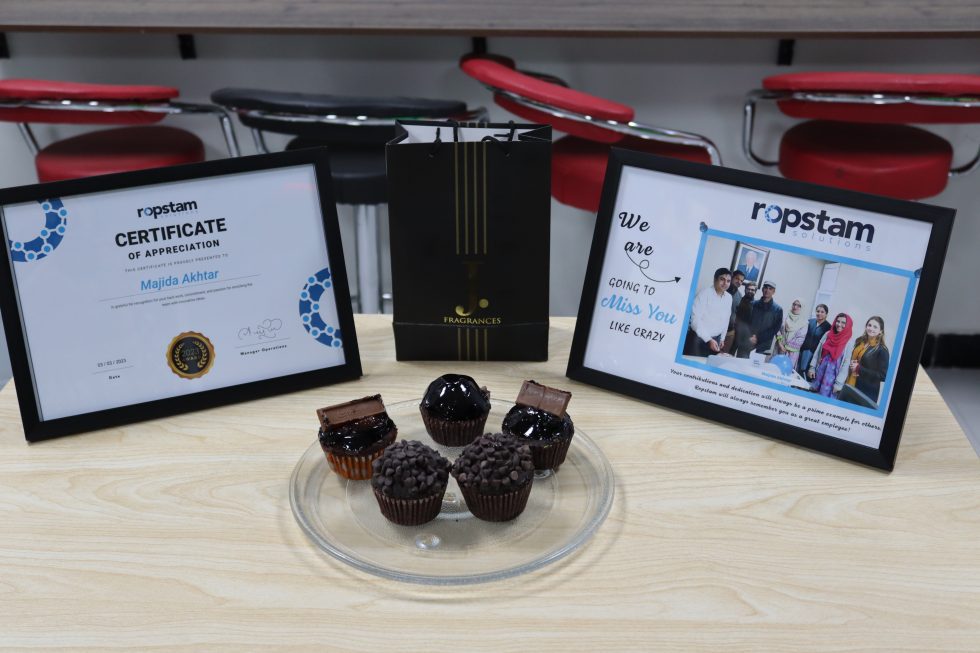 Token Of Appreciation
The amusing time spent at the workplace results in mutual companionship that lasts for a long period of time. A number of Miss Majida's closest colleagues were given an opportunity to share their thoughts on this landmark day. What followed was a handful of emotional speeches in which the outgoing employee was paid tribute.
Then, it was time for Mr Amjad Mahmood, the Manager Operations, to present her with various gifts and an honorary certificate on behalf of Ropstam as a tribute to her services.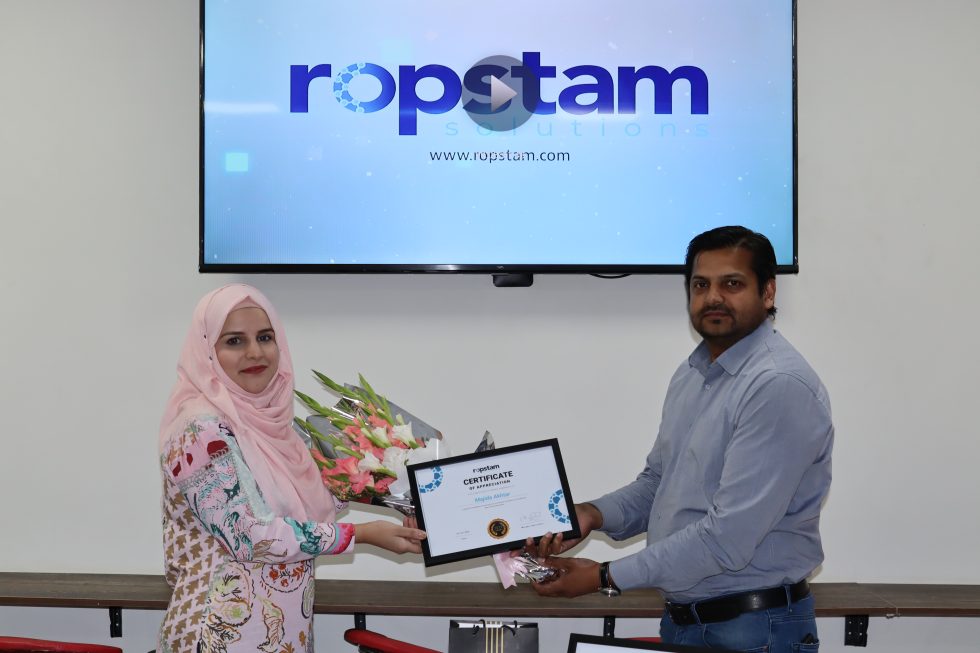 Goodies
The attendees fulfilled their cravings with delicious refreshments to cap off a memorable ceremony. Everyone at the event lavished praise on the management for pulling off such an exquisite farewell function. Eventually, the attendees wished Miss Majida the best of luck in her future endeavors and headed off to their work desks.
It is fair to say that the HR Executive deserved such a sumptuous farewell after all the hard work she put in during her employment.