Introduction
23rd March is a landmark day in the history of the Islamic Republic of Pakistan. Every year, we commemorate the historic Lahore Resolution, which was passed on this day in 1940, as Muslims of the subcontinent found a new path on the road to independence.
Keeping in mind the significance of this day, the management of Ropstam Solutions decided to organize various events to pay tribute to those who strived for our freedom.
Green-Themed Celebration
The employees turned up at the office wearing clothes as per the theme of the day. Moreover, the entire office was decorated with exquisite green and white colored balloons coupled with flowers and Pakistan flags. The entrance of the office received the most attention, underlining the backbreaking effort of the management in decorating the whole office.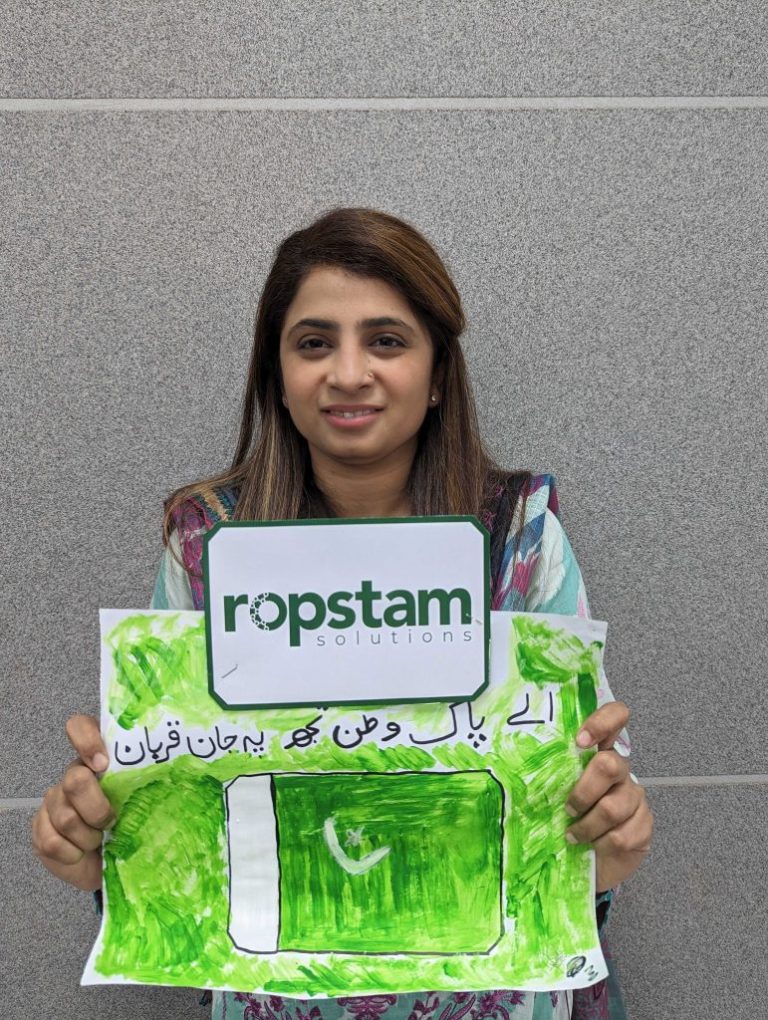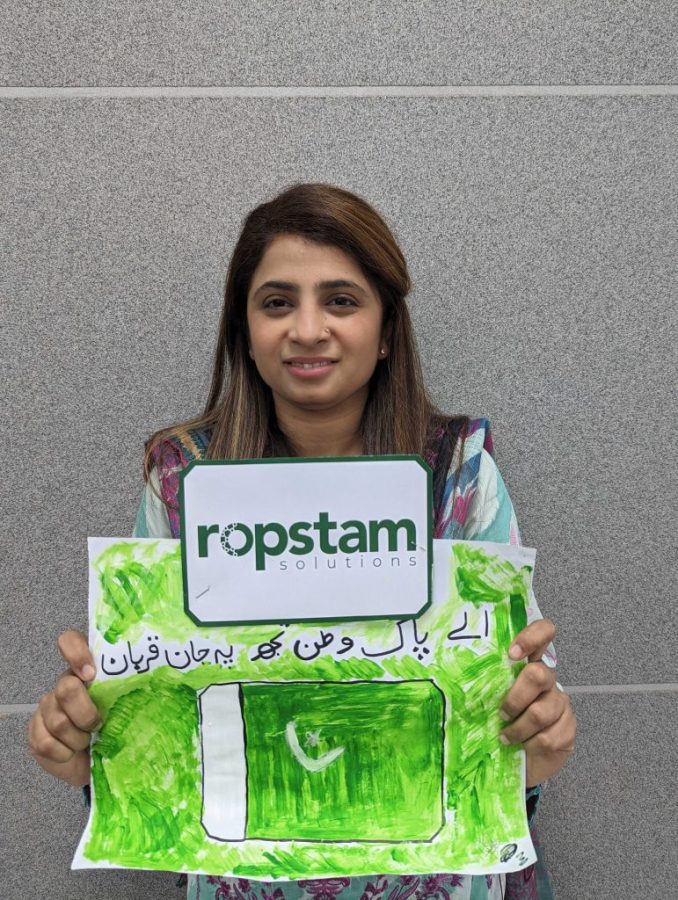 Painting The Canvas
To highlight the significance of this day, a handful of employees painted the Pakistan flag. The artistic skills of several team members, who generally don't get such opportunities, were on display.
The Message Of Unwavering Unity
Then, it was time for the much-awaited photoshoot session as the Ropstam employees posed for pictures. To promote unity and harmony, a handful of members held banners containing patriotic quotes. The purpose of this activity was to spread the message of peace and togetherness for the prosperity of Pakistan.
Everyone lavished praise on the management for organizing such a wonderful event. In the end, the attendees returned to their work desks as the memorable day at Ropstam came to an end.