"Great is the art of beginning, but greater is the art of ending." – Henry Wadsworth Longfellow
Saying goodbye is never easy, especially to someone who has been such a valued team member. It's one of those tough times in the workplace when you have to say goodbye to someone you care for. This month Ropstam family had to say goodbye to two of the most talented employees. The management decided to arrange a Farewell for them and make their last day memorable and special. 
HR Department notified everyone about the Farewell in the morning, and everyone tried to finish their work before the Farewell so they can spend more time with their colleagues and have some fun on their last day. 
Lunchtime
Team members enjoyed their favorite food at lunchtime with their colleagues. A perfect lunch at the office with your office family can be a relaxing and cheerful day. Everyone at Ropstam loves Pizza because it tastes and smells fabulous. The crispy base, cheesy top, and spicy taste all that in a single dish, the hot Pizza in hand, is the world's best feeling. Team Ropstam enjoyed the pizza party to the fullest and took selfies with their colleagues.
The lunches are the most favorable part of our farewells. Everyone appreciates having food together after a long hectic week and sharing some funny and memorable memories they had with their colleagues. 
Certificates and Gifts
Meaningful and customized letters of gratitude for employees, whether you are the owner of a small business, a manager with direct reporting, or a member of an HR team, go a long way toward improving employee engagement. At Ropstam, everyone's effort and good work are always appreciated with a reward.
Our talented employees Mubashir Hussain (Laravel Developer) and Mughees Ahmad (UI/UX Designer), were given certificates of appreciation and gifts for their remarkable performance that play a significant role in the company's success. Both of them worked hard during their time at Ropstam. They helped other teammates and worked on every project as a team, and delivered amazing results. We wish them success in their work and congratulate them on their new roles.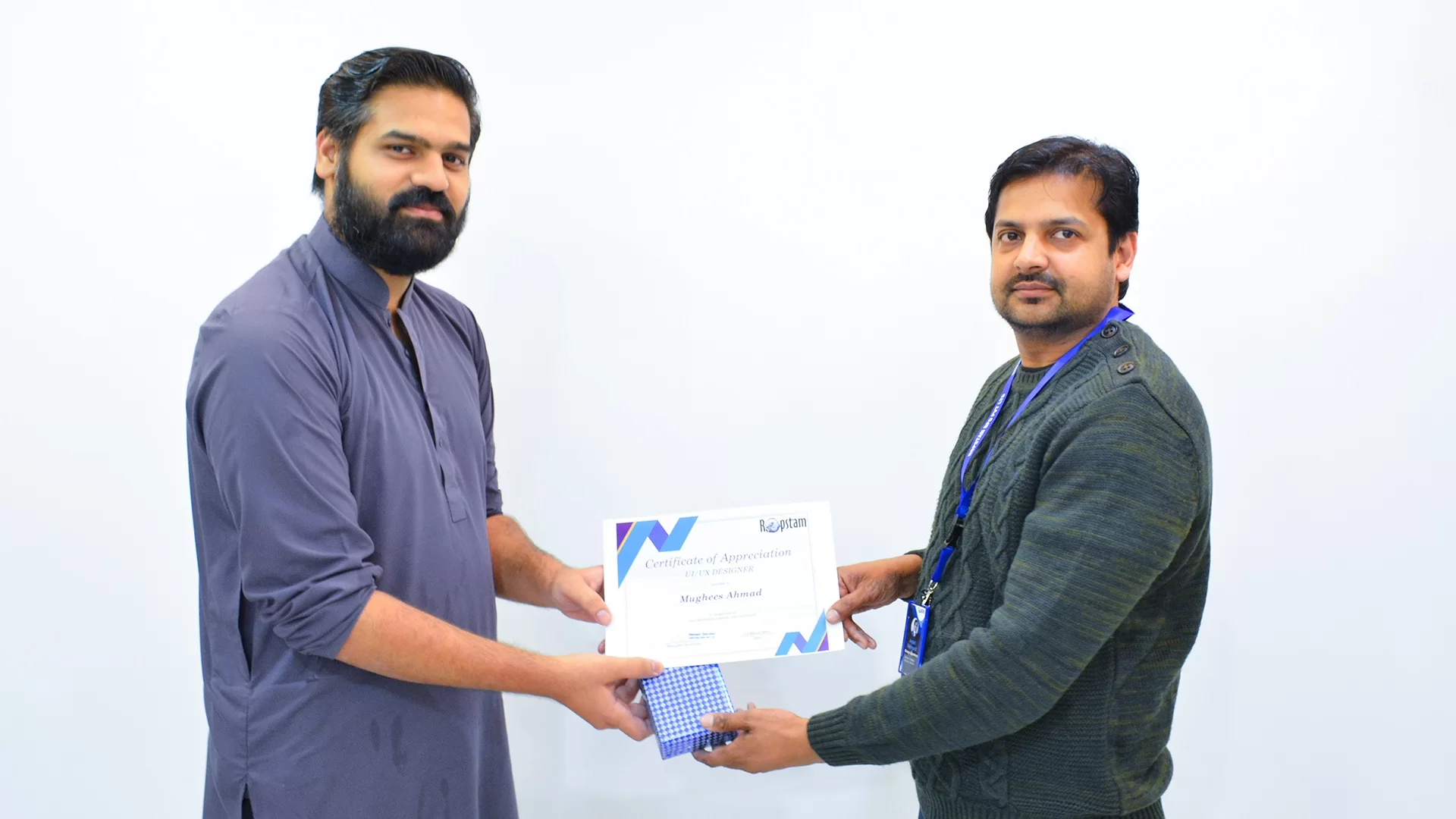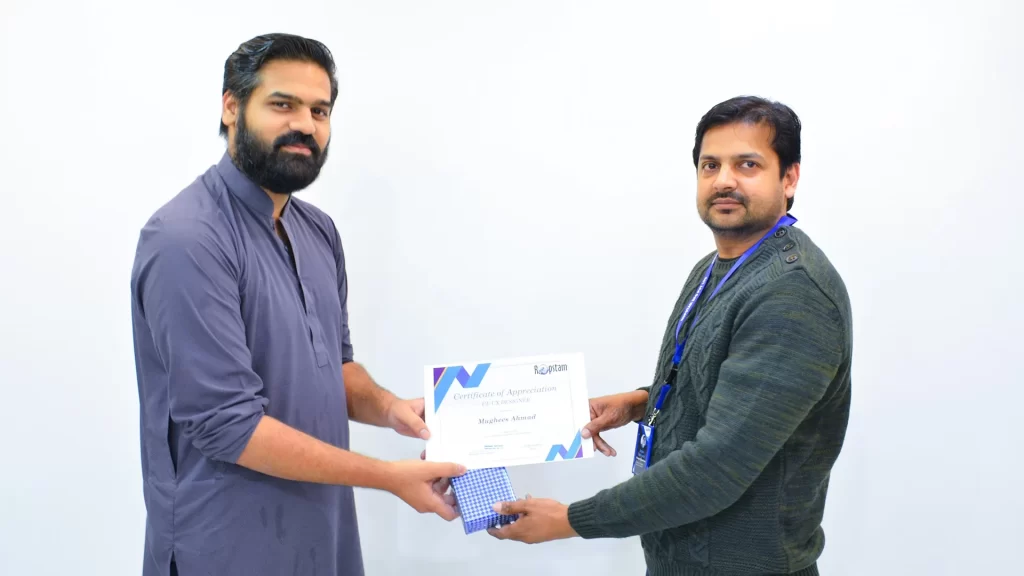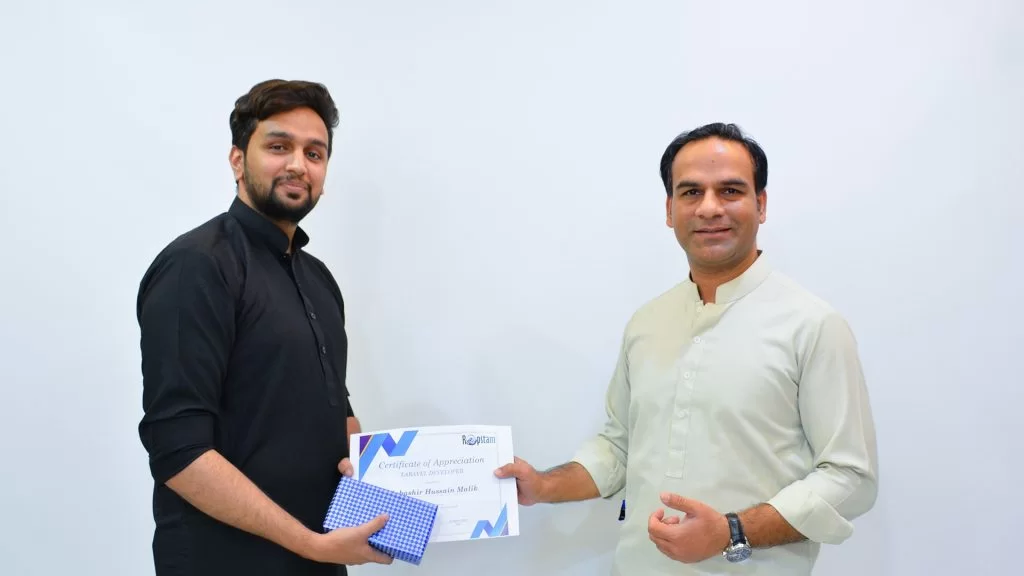 Ending Note
We wish them both all the joy and success as they begin a new chapter in their life. Ropstam doors are always open for their ex-employees whenever they want to spend time with everyone here. This was a tough goodbye, but we know how driven they are, and it's time for their next challenge.
We wish them all the best for their bright future. These bittersweet moments serve as a reminder that nothing lasts forever and that life must move on. We appreciate everyone's decisions and wish them good luck as they take on new roles and responsibilities.