23rd March is celebrated as Pakistan Day throughout the country with a great passion for recalling the accomplishments. On this day, we remember our forefathers' courageous fight for a separate homeland, which began with the historic Pakistan Resolution of 1940 and ended seven years later with the country's independence. This day provides us an opportunity every year to renew our commitment to making our country a true welfare, progressive and prosperous state. 
Official Announcement
Team Ropstam decided to celebrate this event a day before the national holiday. HR department notified everyone about the event and a clothing theme for the day. The management decided on the green and white theme to celebrate this day with full enthusiasm. 
Event Decor
Ropstam team decorated the office with green and white balloons along with Pakistan flags. Every team member displayed their creativity by decorating their workstations beautifully to show love for their country. Management decided on a prize of 5k for the team member who will take part in the celebration and decorate his workstation beautifully by keeping in mind the theme for the day.
Everyone took part in this and did their best in decorating their workstations. But two of the team members Farhan Bashir and Ayesha Khalid did an excellent job and won the prize of 5k.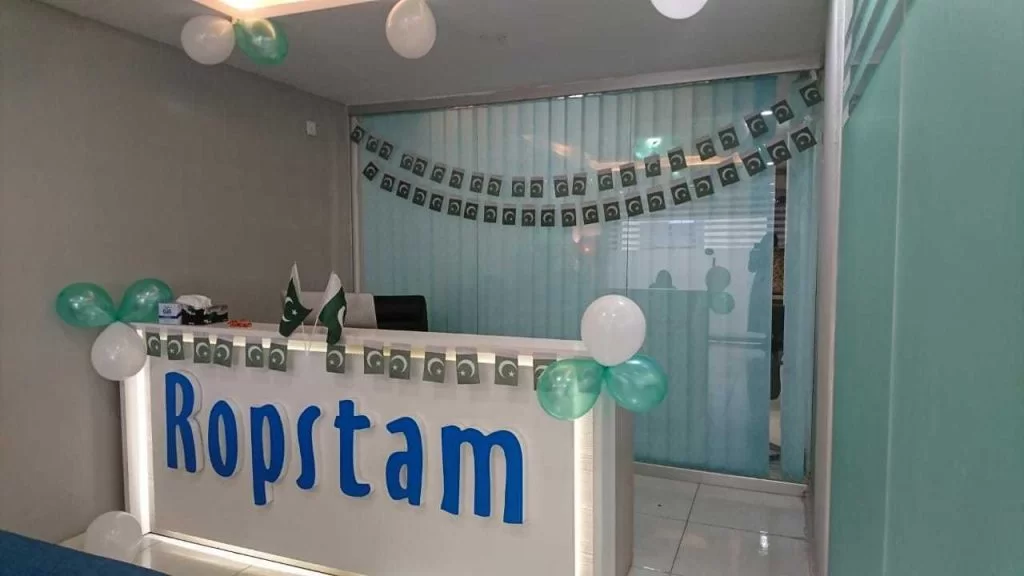 National Songs
Team members sang exciting national songs of Pakistan to pay tribute to the Nation Heroes and our beautiful Pakistan. Top patriotic songs like "Dil dil Pakistan" and "Aye Rah-E-Haq Ke Shaheedo" still give us goosebumps as these songs are beautifully written and remembered by every member of the country. Moreover, without these national songs, such events or celebrations are incomplete. 
Cake Cutting Ceremony
Almost every celebration there is out there always has a cake. It brings a lot of happiness, and it also makes it a better way for a celebration. Also, the different flavors, types, and shapes of cakes make it even more fun and personalized for any celebration. Farhan and Ayesha, winners of the event, cut the cake, and everyone was drooling over the beautiful green and white buttercream cake.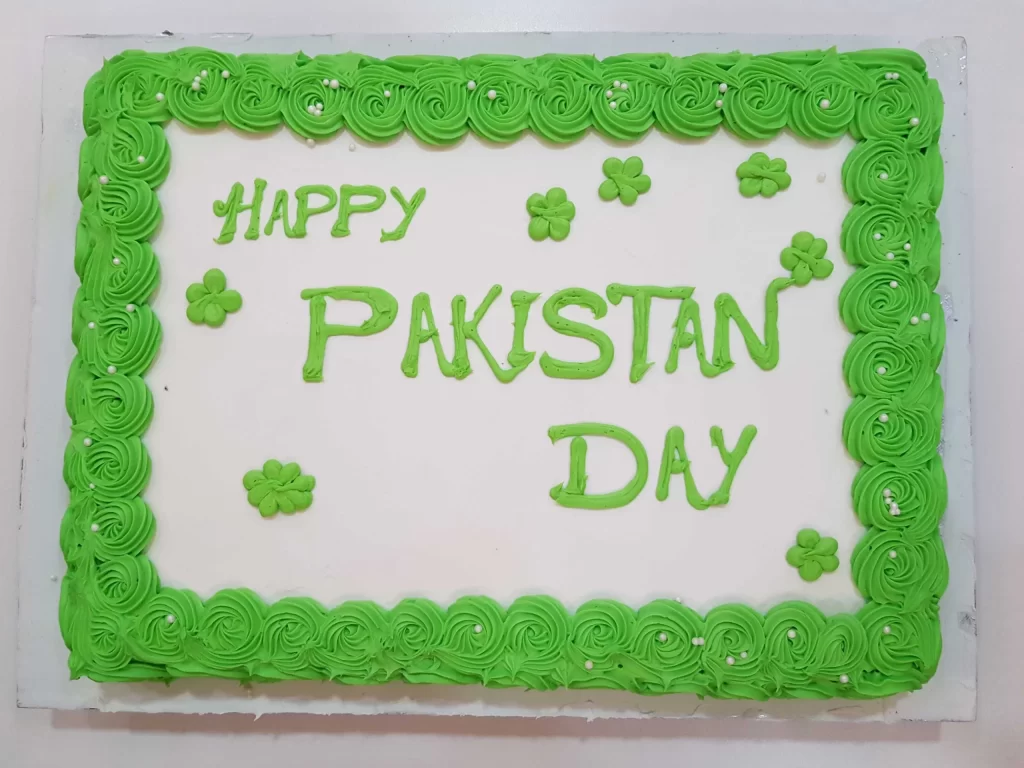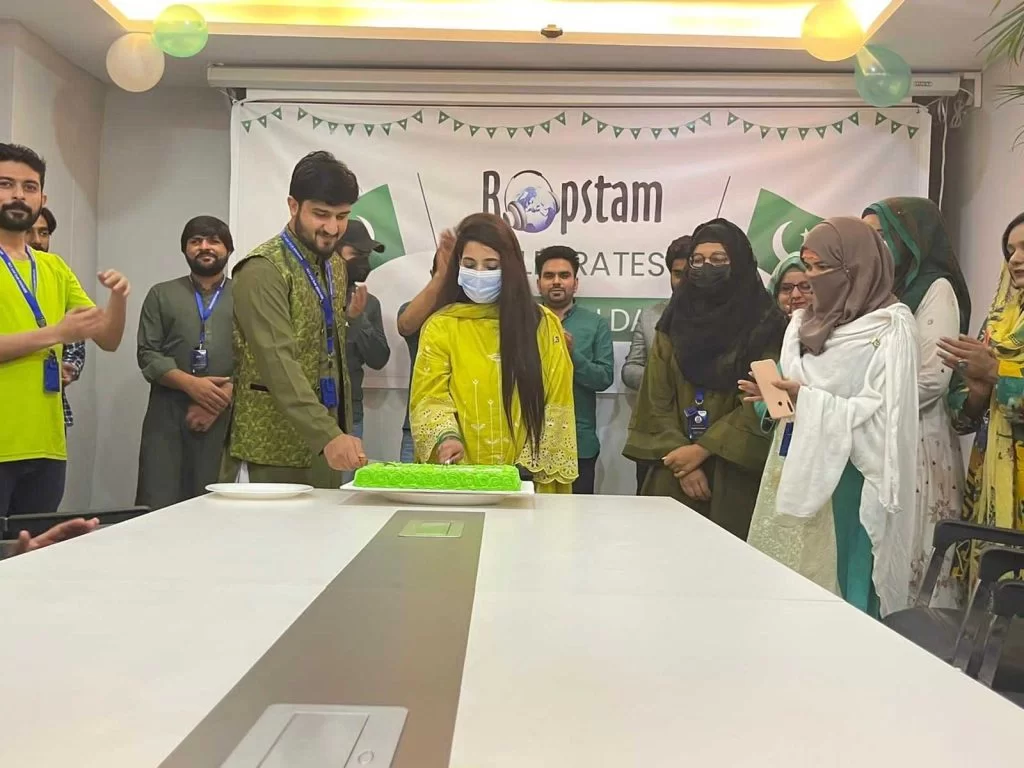 Lunchtime
After the cake cutting, everyone headed to the food area for lunch. Desi food at such events is a must thing, and no one wants to miss that. There were chicken qorma and naan aroma everywhere, and we could not wait to dig in. All of us really enjoyed while having lunch and the beautiful weather and favorite food of your choice is the perfect combination.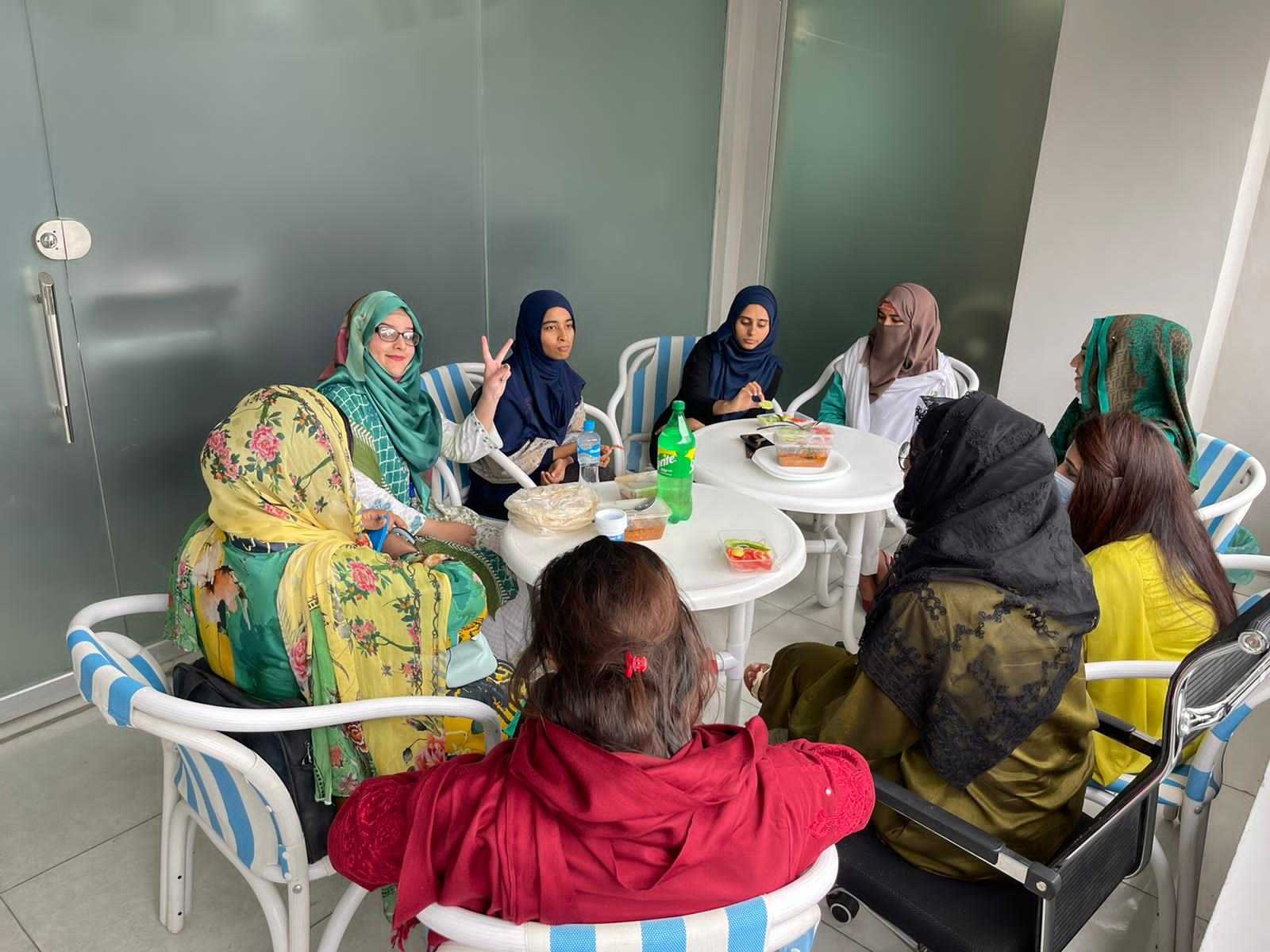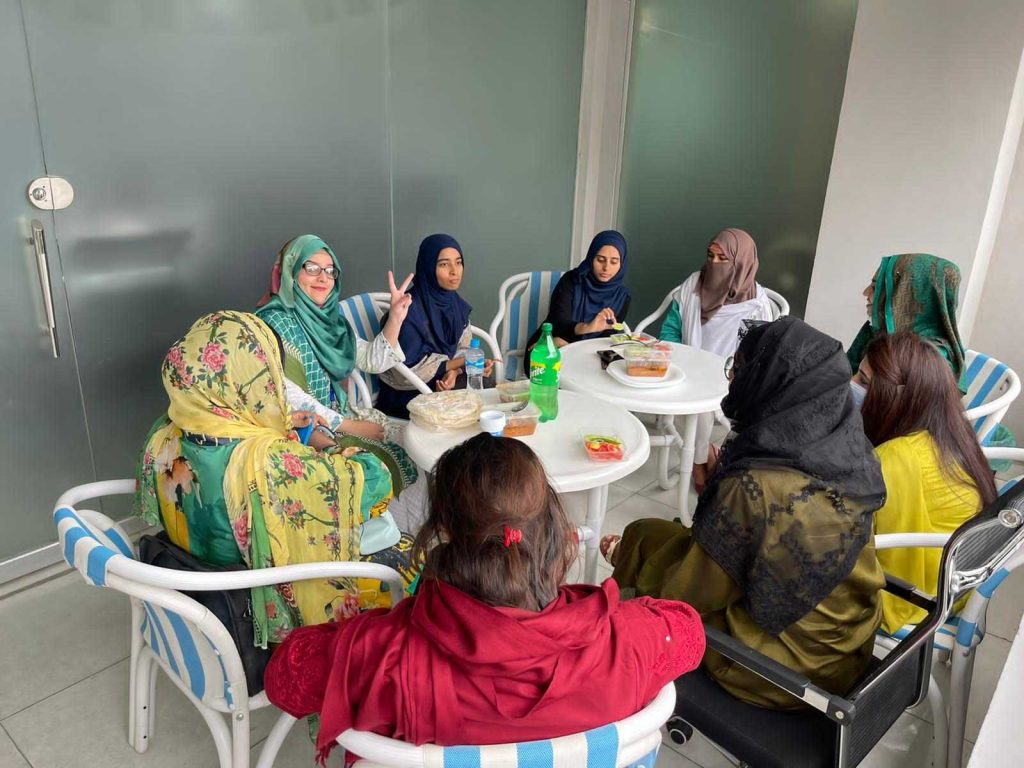 An End to a Day
Resolution Day enables us to think about our heroes' struggles and efforts and the actual story or history behind it. 
Every team member always remembers Ropstam events as they are filled with fun and provide a break from a usual routine. Also, everyone prayed for the country on this memorable day. May Allah keep Pakistan and all of mankind safe and help us get through this challenging time together. Pakistan Zindabad!