Goodbyes are always challenging, especially when a long-term employee is the one saying goodbye.  If you spend more than eight hours a day with your team, it is only a matter of time before you start making friendships, and a sense of familial relationship, which is why we call it the Ropstam family.  With the same spirit, on Friday 23rd September 2022, we got together in the cafeteria to celebrate our beloved Laravel developer, Mohammad Shehryar's tenure at the office.
We encourage our employees to move forward and explore new heights when it comes to their careers, but we also make their last day at Ropstam memorable and enjoyable.
The day started with everyone finishing their tasks in time, and HR ensuring that people knew the time to gather at the cafeteria via Slack messages, without disrupting the daily routine. The event was scheduled at the end of the work day, around 5:30 PM.
We began by feeling the gravitas of the situation and decided to get the bittersweet feelings out of the way. Our design team had prepared a work journey video of Shehryar, which made everyone reminisce fondly about the time spent with Shehryar. The video had visuals of little moments of him with his colleagues and all the events he participated in throughout his journey.
Afterward, Mr. Amjad Manager of Operations, gave Shehryar a farewell gift and a bouquet with lots of best wishes for his future endeavors, in the spirit of Ropstam management biding adieu to employees.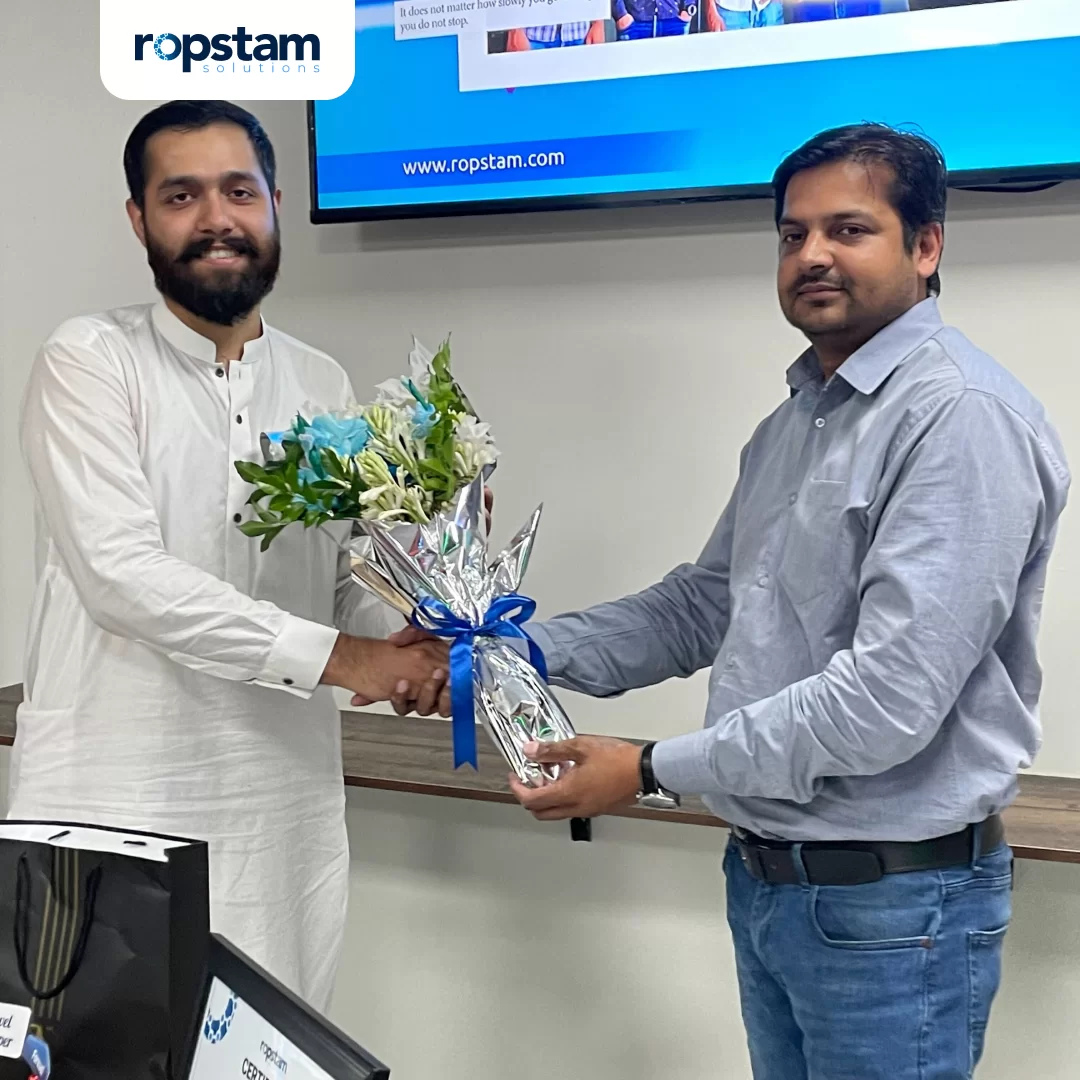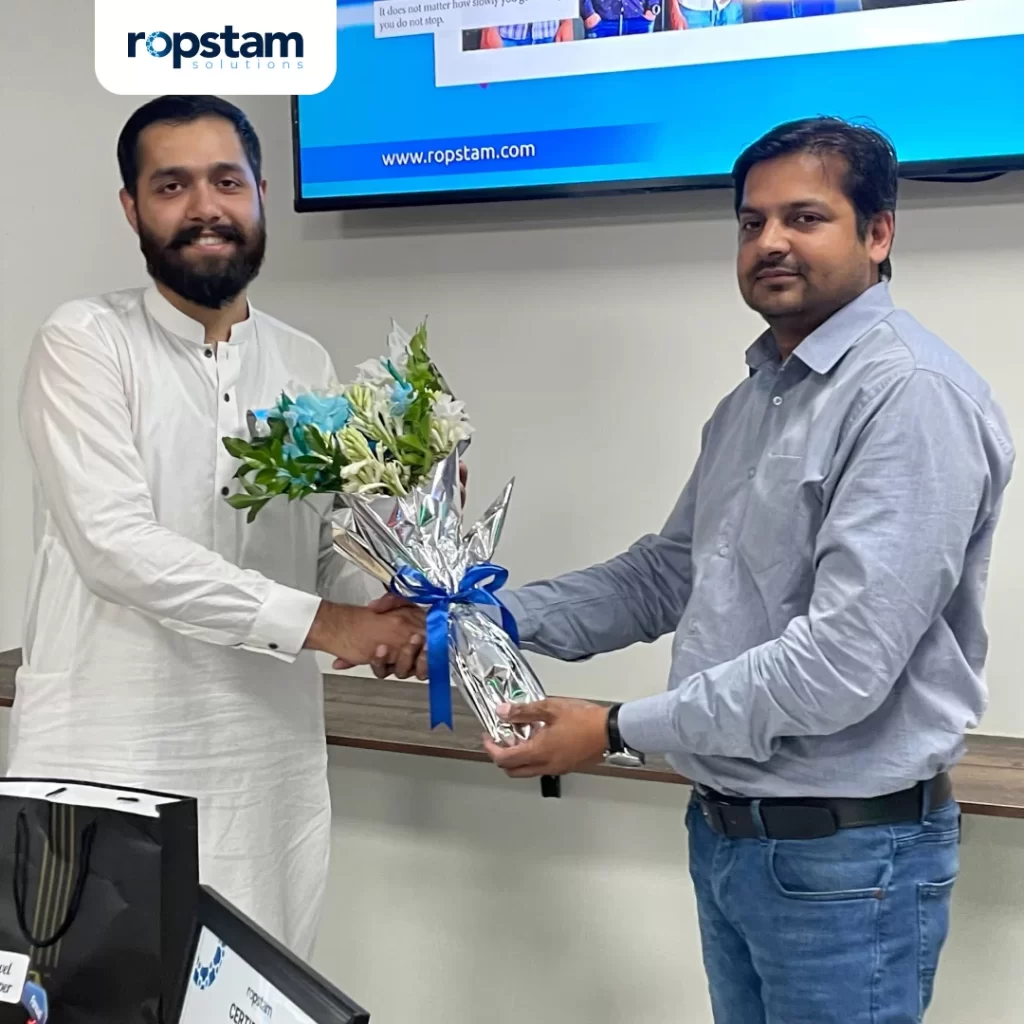 We then asked Project Manager, Mr. Manan, to laud him with a certificate of appreciation. In sharing his experience working with Shehryar, Manan told us that Shehryar had been a fantastic person to work with, especially under pressure. He said that he would miss his impact on the development team and the company as a whole.
Ultimately, we asked Shehryar to share his stories about the workplace, his colleagues, and what he first thought everyone was like. He thanked the management and the CEO for allowing him to learn and grow during his time here as a Laravel developer. He felt that Ropstam is a great place to work as you get the opportunity to learn and grow professionally and personally. You learn from your high management and your colleagues to better improve yourself and grow professionally.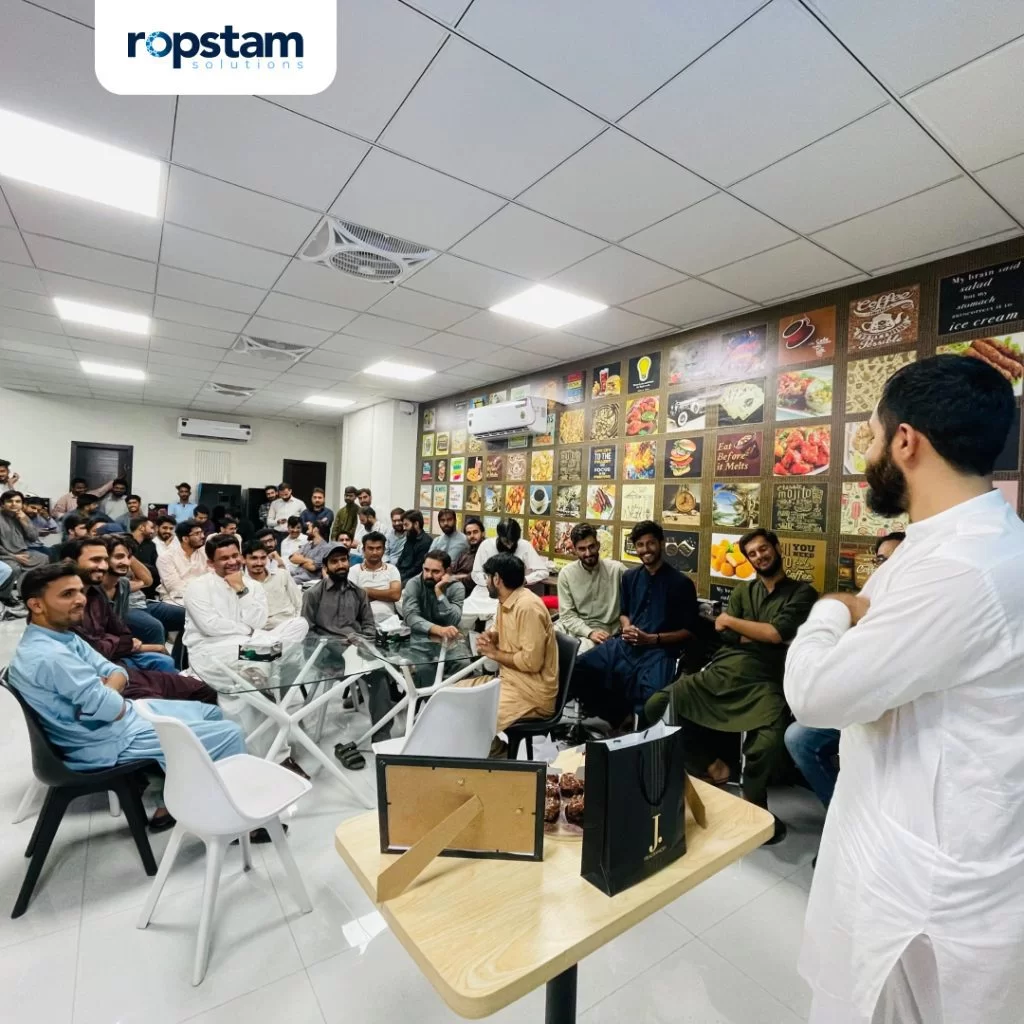 Of course, it would not be a farewell party without something lavish to end it with, so the management decided to have a hi-tea. Everyone else gave their good wishes and prayed for Shehryar for his future endeavors to be successful.
These bittersweet moments serve as a reminder that nothing lasts forever and that life must move on. We appreciate everyone's decisions and wish them good luck as they take on new roles and responsibilities.