Ropstam Quran-Khawani Event
Ropstam strongly believes in the work-family concept, and we also instill a devotion to helping humanity whenever possible. That is why we not only cherish little moments but stick together when the hard times come knocking.
On the 15th of September 2022, the management of Ropstam decided to take a break from the busy office routine and conduct a Quran-khawani for Pakistan's betterment and prosperity.
The main goal was solidarity with the victims of the recent flash floods, which have since destroyed villages and cities in a few days. We especially wanted to keep in mind the people of remote regions of Pakistan, as they are from the hardest-hit zones.
The event started around 1 pm, and everyone gathered in the basement for Quran-khawani. The management had put white sheets down and ignited ceremonial incense in respect for the blessed recitation of the Holy Quran. Everyone was given Paras to read collectively, finishing the Holy Book within two hours.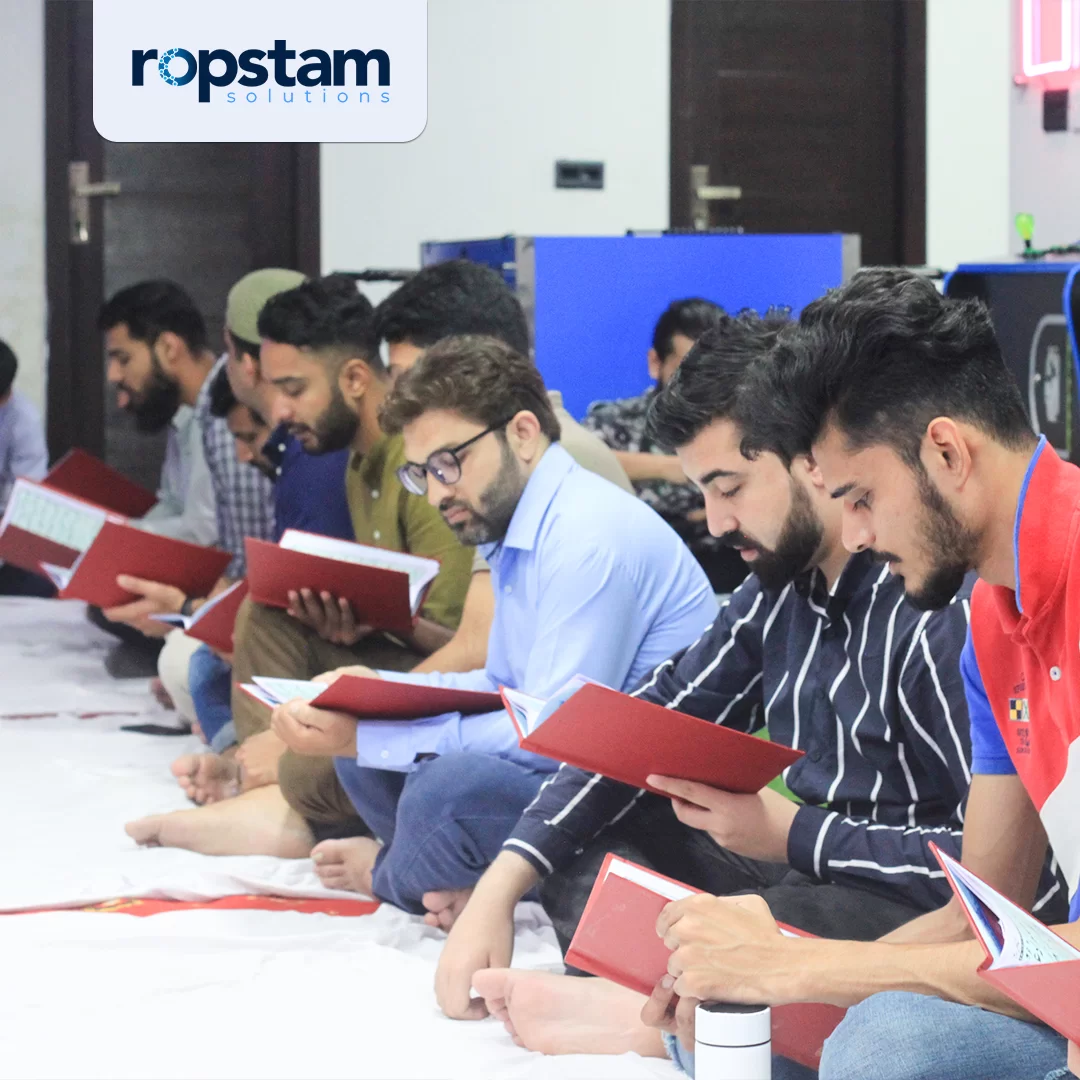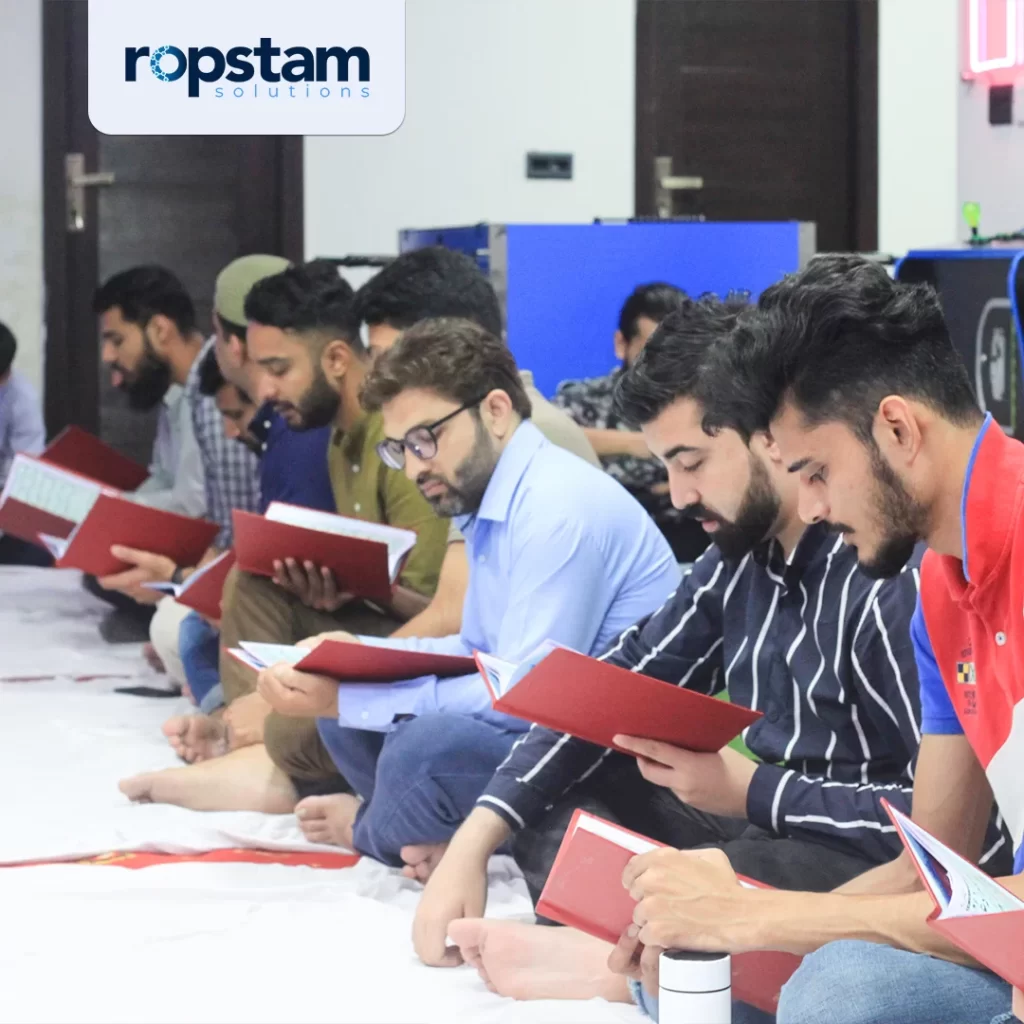 Recitation of Naat-e-Rasool-e- Maqbool
Our Quality Analysis and UI/UX design team lead Bilal Sarwar, and Atif Sattar (respectively) recited Naat-e-Rasul-e-Maqbool, as is the custom to praise the Prophet Muhammad (PBUH) after mentioning the name of Allah.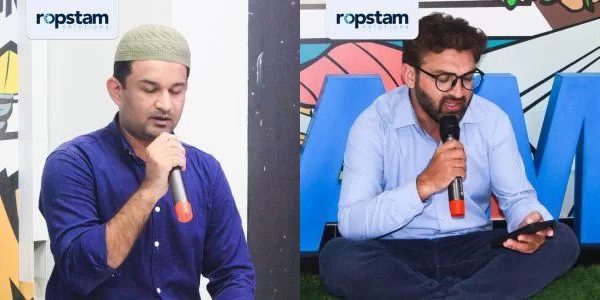 The teams also requested two of our WordPress developers, Sohail Ahmed and Nauman Ejaz, to recite a few poetic lines in respect of the Holy Prophet (PBUH) in their melodic renditions.
Dua
At the end of the event, Asad Bilal, an iOS developer, recited a soulful Dua (prayer), remembering those who left us due to the devastating floods and praying for a better future for the country. Everyone felt deeply moved by the soul-wrenching Dua, hoping to have a reward for their efforts in the Hereafter.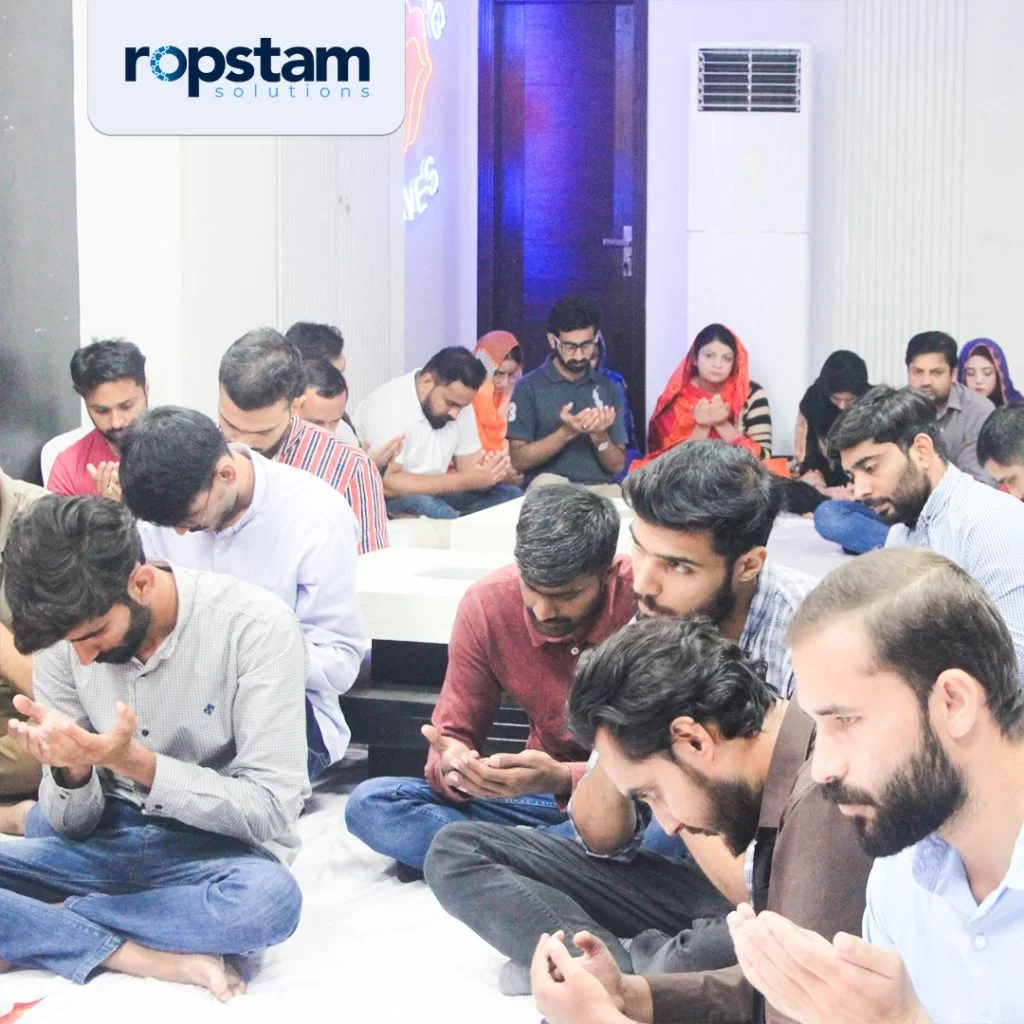 Lunch
Everyone also appreciated and praised the management for arranging this sanctified event and expected to continue it as a tradition for the Holy months and events of the Islamic calendar. We ended the event with a delicious lunch, including everyone's favorite Biryani with salad and Zarda (traditional sweet rice).