NodeSource, a platform with the primary purpose of running the Node.js applications, has announced the launch of a ground-breaking AI-powered copilot to facilitate the developers. Named N|Solid Copilot, this AI assistant has been integrated into N|Solid Pro's console and can be leveraged for crafting and maintaining software-based solutions.
Leveraging real-time insights into application metrics, the N|Solid Copilot rapidly analyzes issues and suggests solutions. Its ability to enhance application performance and security sets it apart from any other solution in the market. Moreover, this copilot acts as an expert guide, empowering users to utilize the data generated by their applications effectively.
According to Russ Whitman, the confident-looking CEO of NodeSource, "Not having the right data can materially impact the amount of time spent diagnosing and fixing any issue within an application. Combining the power of our trained GenAI model with application-specific data from live production apps will transform the process and save organizations significantly."
Features of N|Solid Copilot
Let's explore some of the advanced features of this newly unveiled AI-based copilot:
1) Real-time Analysis
This tool has the remarkable capability to pinpoint and rectify performance bottlenecks, memory leaks, and other critical issues. It can also analyze metrics such as CPU usage, event loop utilization, and more to streamline operations.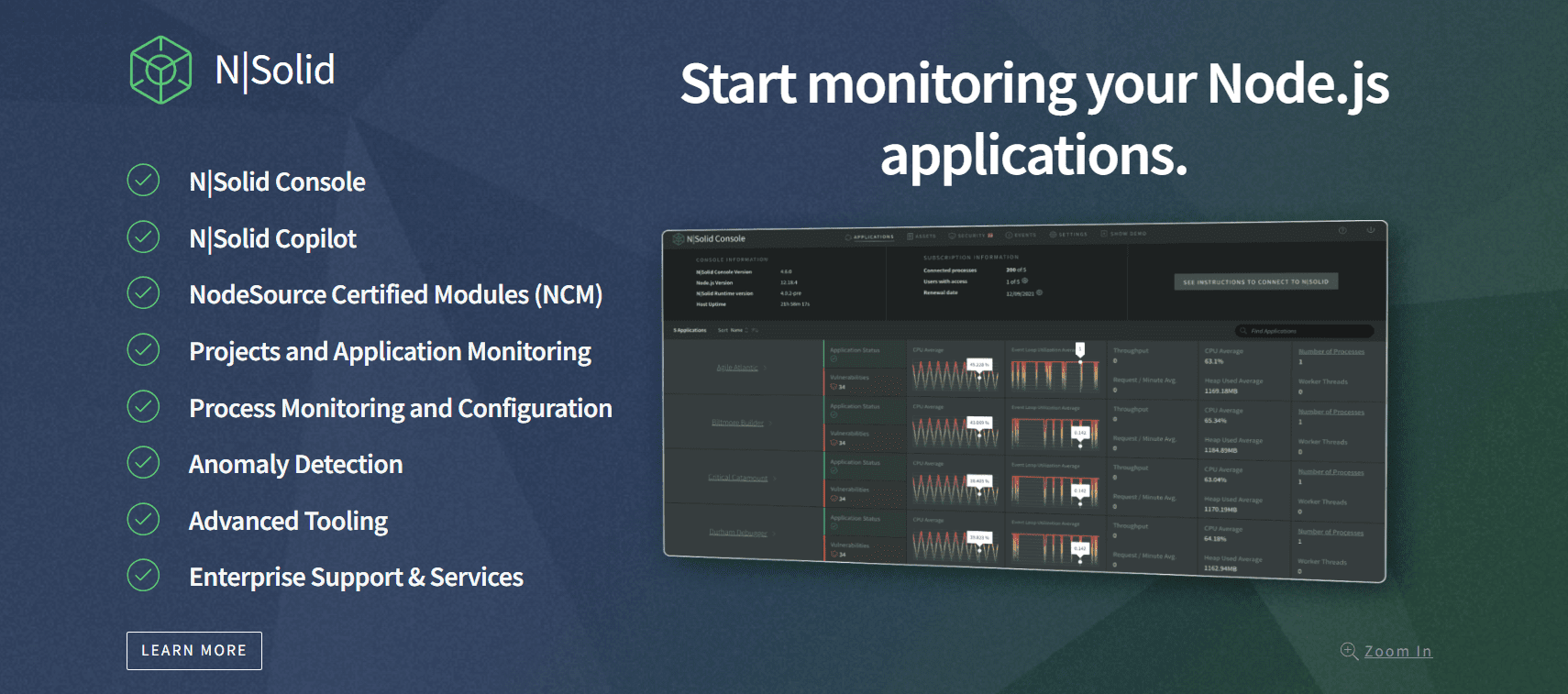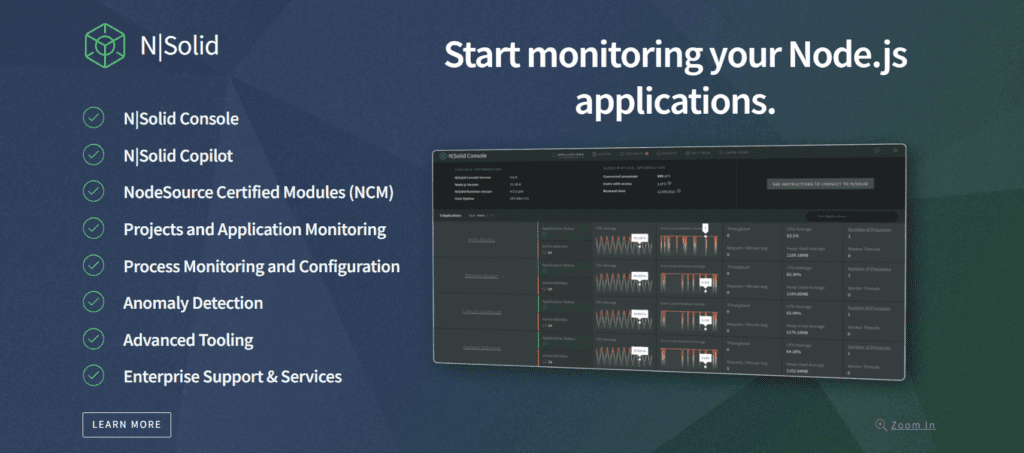 2) Robust Security Measures
N|Solid CoPilot also relentlessly monitors the application code and third-party dependencies for security vulnerabilities. Users can seek guidance from the copilot for recommendations and solutions.
3) AI-based Code Optimization Suggestions
Equipped with extensive Node.js training, the AI-powered copilot can provide recommendations to enhance code performance and efficiency, ultimately optimizing and accelerating the development speed of a Node.js project.
These breakthrough suggestions encompass asynchronous programming patterns, memory management techniques, and the utilization of Node.js-specific features.
References:
https://finance.yahoo.com/news/nodesource-launches-ai-copilot-node-153400360.html