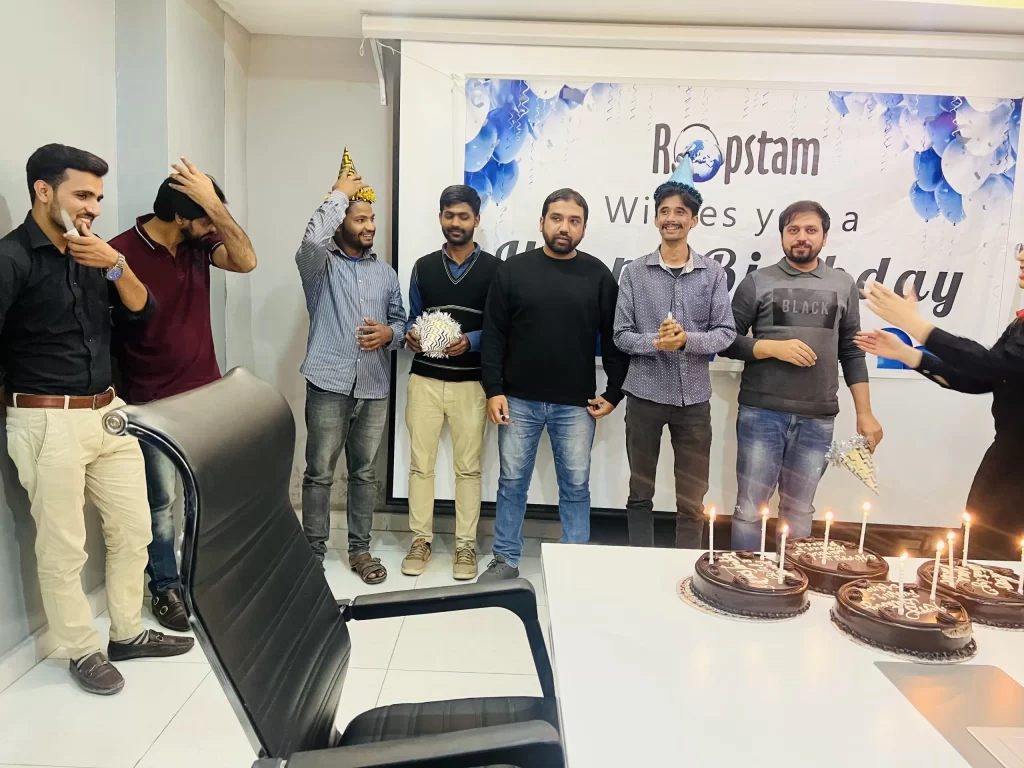 Birthdays come and bring joy and happiness. Ropstam celebrated spring birthdays by wishing employees with good luck and good health. March had a lot of birthdays; a lot means literally a lot 8 birthdays were celebrated all together.
Events are organized for employees to relax from the workload. They are part of the Ropstam family and families make sure that they celebrate each and every little joyous occasion to make them feel at home.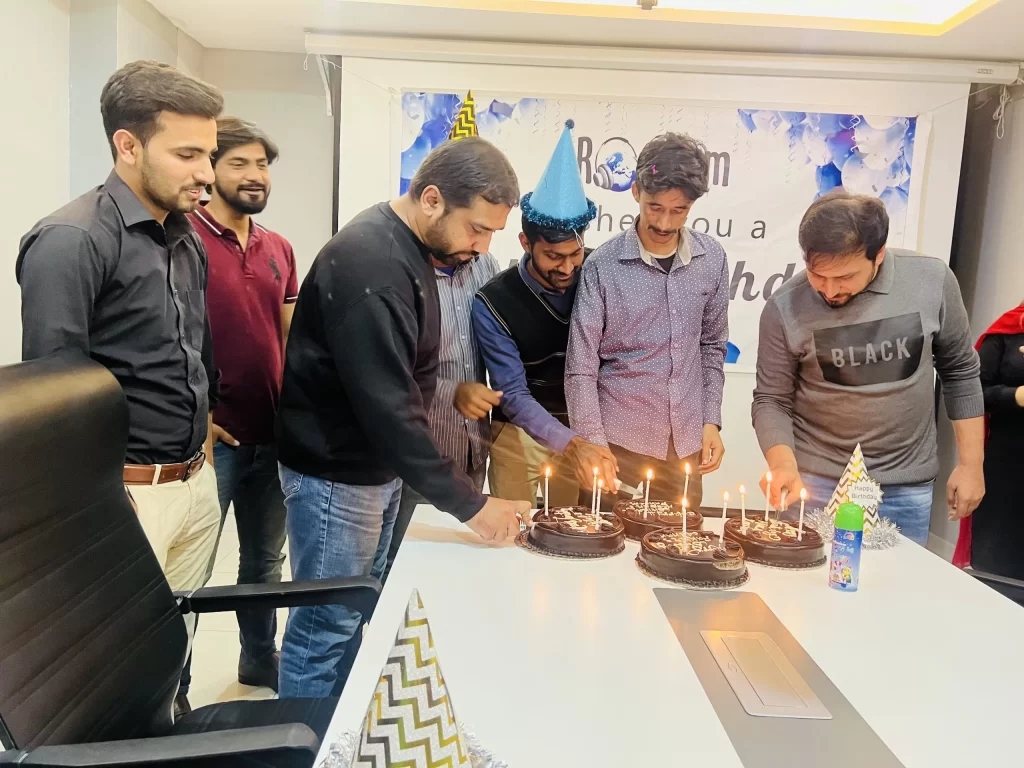 We celebrated birthdays of Bilal Haider(WordPress developer),Ubaid khan (data entry executive),Zeeshan Mazhar (react native developer),Miraj Mahmood(WordPress developer),Adnan Haider(React Native Developer),Muhammad Hassan(Data Research/Analyst Associates) ,Faheem Junejo(WordPress developer) and Fakher (office boy).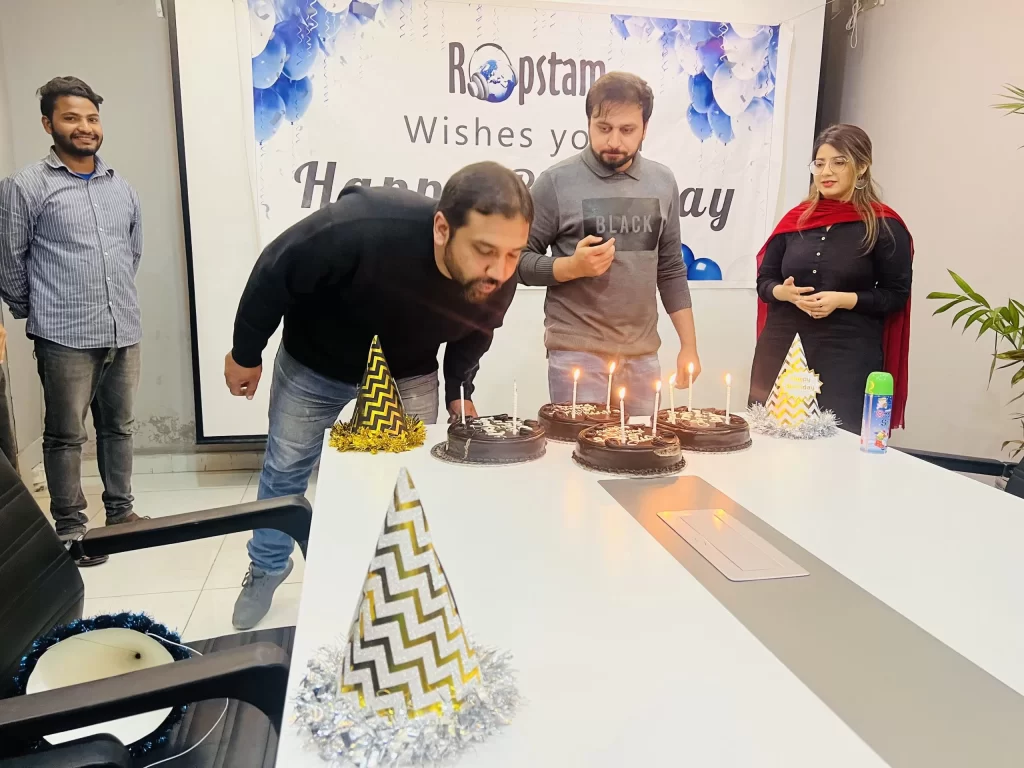 Everyone gathered up in the conference room for the celebration, yummiest chocolate cake was brought. Everyone sang the birthday song and wished their colleagues. Employees really enjoyed the small celebration arranged by Ropstam. Wishing a very happy birthday from Ropstam team to all celebrating their birthday in March.