In today's digital landscape, user experience plays a pivotal role in attracting more customers. A website that takes too much time to load or contains text that is not visible is a bad design.
Given that there are countless other websites just a click away, the first impression of your website is everything. According to a survey, visitors need less than a second to decide whether your site is likable or not. Moreover, you have 10 seconds on average to impress the visitors before they leave.
This means that to make sure visitors stay on your website, excellent user experience is of paramount importance. An attractive website will not keep the visitors engaged but also improve the click-through rate and convert users into potential customers. This blog will guide you on the importance of user experience alongside providing tips to optimize the user experience.
What Is User Experience?
User experience involves steps taken to enhance visitors' satisfaction. Website design can be classified into Interface Design (UI) and User Experience Design (UX).
UI focuses on how a website looks, i.e., the aesthetics and visual aspects. The goal of UI design is to create an intuitive and visually appealing interface that enables users to navigate and interact with the product easily. A well-designed UI ensures a smooth and visually pleasing user experience.
On the other hand, UX focuses on the overall experience a user has while interacting with a product. It involves understanding user behavior, needs, and expectations to create meaningful and valuable experiences. UX design encompasses research, usability testing, wireframing, and prototyping to ensure that the product meets user requirements and provides a seamless and enjoyable experience. It takes into account factors like ease of use, efficiency, accessibility, and emotional connection.
Factors of User Experience
User Experience relies on the following seven main factors:
Usefulness: Visitors are able to reach their goals
Usability: The website is easy to use
Desirability: The website's elements evoke human emotions
Value: Users find the website valuable
Findability: Searching for anything on the website is easy
Accessibility: The website is easy to use, even for people with disabilities
Credibility: The information presented on the website is trustworthy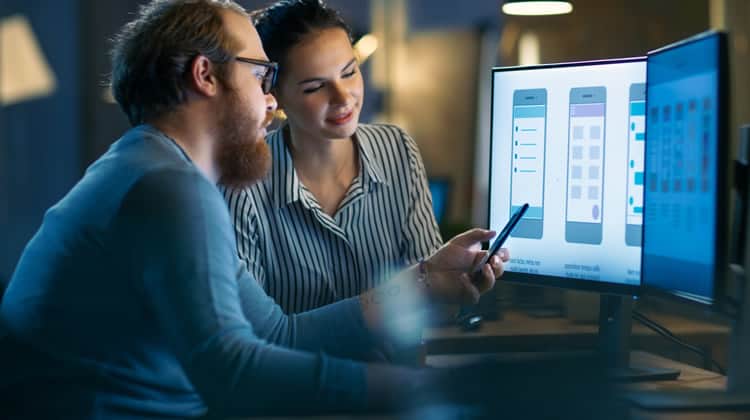 Tips To Optimize User Experience
1) Create Responsive Design
Nowadays, it's almost a rule that every website design, especially ecommerce stores, should be responsive. Given that 60% of the websites' traffic comes from mobile devices – with each smartphone having varying screen sizes – the success of a webpage is largely dependent on its responsiveness. A responsive website is not only mobile-friendly but adapts to any screen size of tablets, foldable phones, etc.
2) Reduce Loading Time
From the moment a user lands on your website, every passing second holds immense importance. If a webpage takes too long to load, the visitor will not hesitate to leave the site as there are millions of other websites instantly available. This is why it is important to implement all the relevant techniques to ensure the loading speed of a page is as quick as possible. Reducing image sizes, optimizing images and code, and removing unused plugins are ways the loading time can be significantly reduced.
3) Add White Space
A webpage without spaces, including congested content, is expected to have a higher bounce rate since users will be unable to grasp the basic idea of your services. Adding white spaces in your content, between paragraphs and separate passages, makes your website more visually appealing.
4) Include Images Of Exceptional Quality
Images and videos have, on average, 95% more views than simple content. This is why adding high-quality images to support your text is essential. This will make your website more attractive and also gain more views.
5) Make Searching Easier
Users are more likely to stay on your website and interact if there is a search bar in a visible place. The search bar allows visitors to search for any item or product they are looking for. If you are lucky and the visitor is satisfied with the product, they can be turned into a customer.
Conclusion
The majority of internet users have a short attention span, meaning they are more likely to stay on your website for a very short period of time. This is why it is crucial to maintain an outstanding first impression. User Experience should be kept in mind while creating a website to engage users who are on your site. Some actions that should be taken to optimize user experience include responsive design, reduced loading time, white spaces, high-quality images, and making searches easier.