How much is Google's ranking effected caused by web design mistakes? As it turns out, immense. Every website owner hopes to get organic traffic and conversions on their website. Optimization is essential, and SEO experts place great value on proper design. 
Imagine that you created a beautiful website, picked up some great images and a superb theme, and designed them in line with the needs and tastes of your customers. Still, your website is nowhere to be found on pages one, two, or even five on Google search results.
There are a few factors that influence your Search Engine Rankings associated with the design of your website.
SEO is the practice of increasing both the quality and quantity of website traffic and elevating exposure to your brand through non-paid (also known as "organic") search engine results.
6 Common Web Design Mistakes That Hurt SEO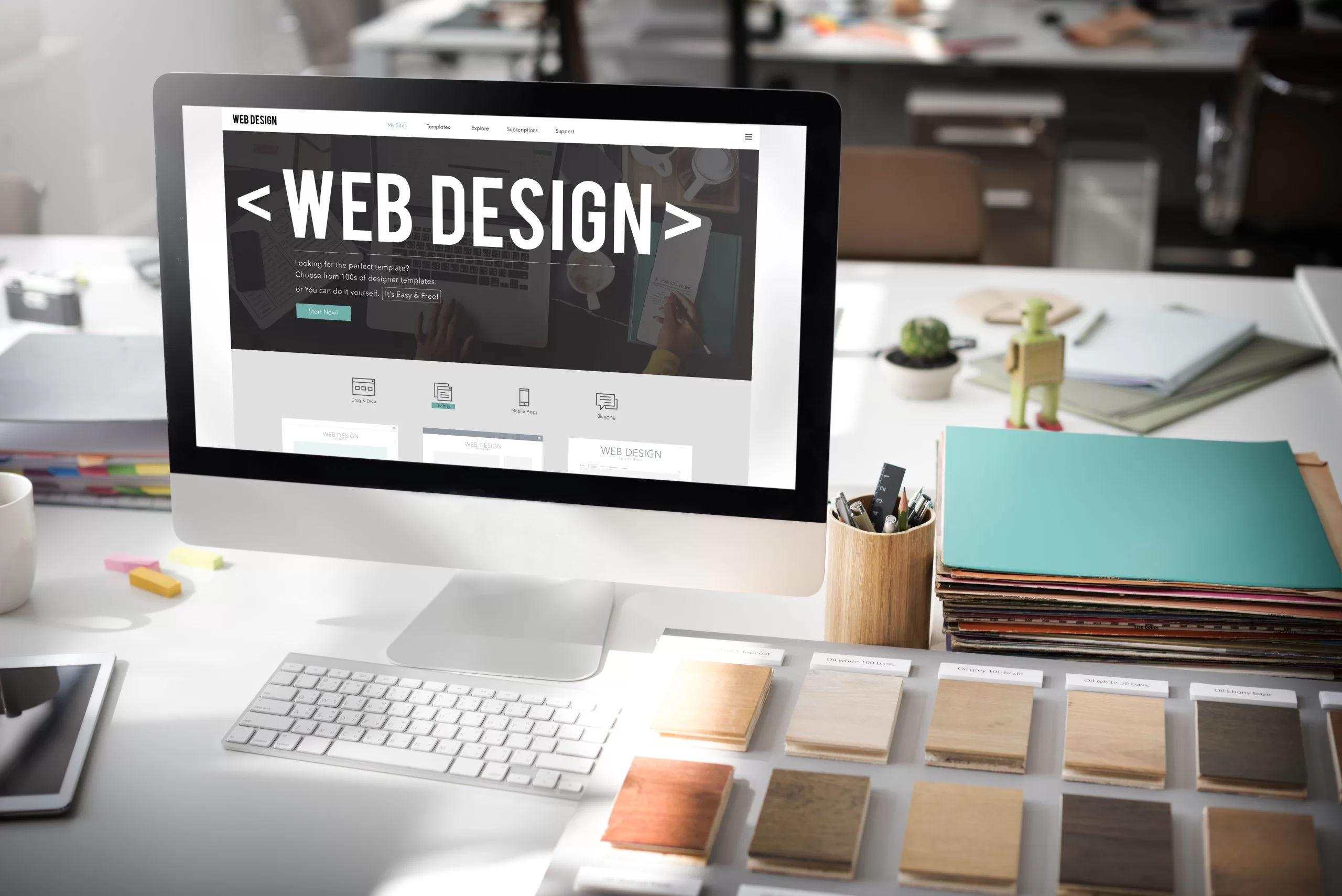 We compiled a list of 6 common web design mistakes that may hurt your SEO:
No On-Page Optimization
To keep your website ranking high in search engine results pages (SERPs), you need to implement essential optimization strategies to help crawlers find your content quickly and rank it higher. It all starts with the content that is on the page.
Write your pages using the language and keywords your potential customers would use when searching for your products, services, or solutions that meet their needs. Make sure each page addresses a specific topic.
Add essential keywords to your page headlines (especially the H1 and H2 headings) and subheads. As you write your content, focus on structuring it to answer crucial questions, and include those questions in the subheads.
Having a plan to regularly update your content, especially adding deeper content for topics and keywords that are most important to your page, will boost your SEO. Search engines reward websites with recent and frequently updated content with higher rankings (that's one reason blogs are so important).
An internal linking strategy that links the on-page content from subcategory topics back to core topic pages is also essential. You can create text links on your page from important keywords to longer "pillar" pages with content that covers that topic.
Unclear or absent CTA
One of the most common web design mistakes a marketer can make is not thinking of a clear and compelling call-to-action (CTA) button.
The CTA should be loud and clear, with clear instructions that guide the viewer. A CTA button cannot be something ambiguous, such as "Click Here." Instead, it should mention an action the viewer will be curious to undertake, such as "Get Your Copy Now."
Needing a Mobile-Friendly Website
Did you know about 33 million and 275 million smartphone users in Canada and the U.S. alone? The data represents a vast pool of potential customers who may visit your website using their mobile phones and tablets. Over 50% of adult smartphone users conduct a local search using their mobile device, so if your site isn't optimized for mobile viewing, you'll lose traffic (and customers) from this vital source.
That's why Google has recently introduced something called "Mobile-First Indexing." This new algorithm prioritizes the mobile version of a website for indexing and search engine ranking. Mobile-first indexing means that if a website isn't optimized for mobile, it will have a more challenging time ranking on Google.
Mobile-friendly sites are five times more likely to retain traffic by keeping visitors interested due to fast page loads and intuitive design.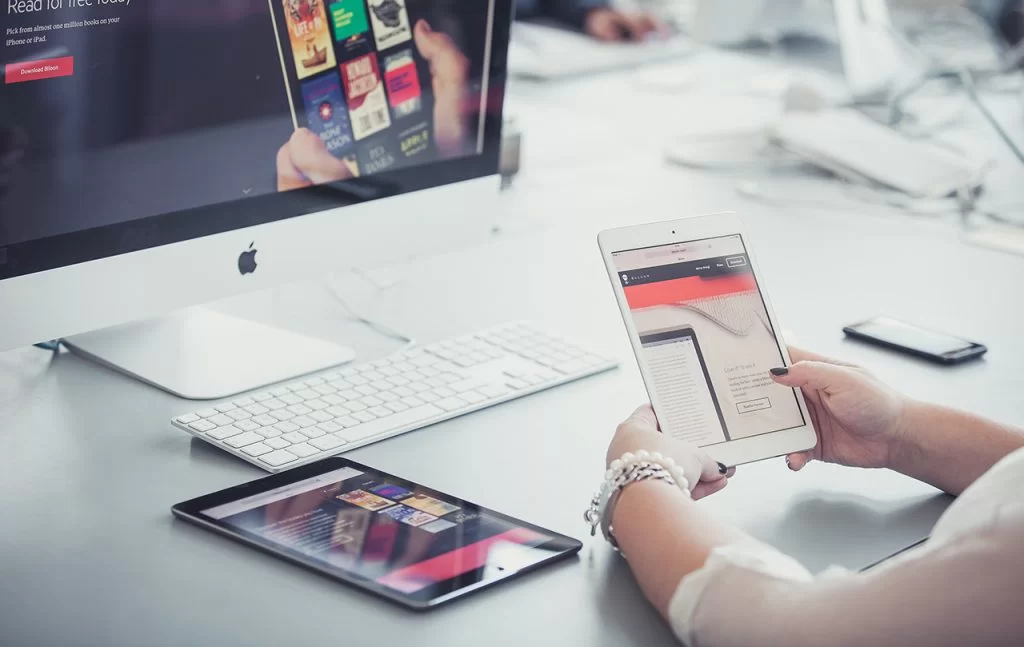 Resource Overload
Loading too many external resources is one of the costliest mistakes a web designer could make. These can overwhelm a responsive design and kill page load time. Slow page load time can lead to fewer conversions for web pages.
47% of people expect a web page to load in 2 seconds or less. Check your website's page speed with Google's Test My Site tool or any other market-accessible tool. 
Remember: responsive design is all about simplicity and adaptability, which often means sacrificing unnecessary resources in favor of a more streamlined approach. You may have to put in some extra effort to make sure that the help your customers use the most is the ones that are immediately accessible, but this step will pay great dividends over time.
Irrelevant Content, Whitespaces, and Images
Content is a necessary part of the website and also an essential part of the SEO strategy. It glorifies your product and helps administer the users' main points. You ought to listen to the font, color, and size of the content on the page if you want your website to rank better. 
You need to create use of the Whitespaces in a good way. Adding excessive text to your website could be a big mistake. You wish to interrupt the text correctly and use the visual representation. You would like to update your content to extract maximum business regularly.
Similarly, images and photos convey thoughts that the content cannot. Many websites use ugly or low-quality, or irrelevant images. Photographs that aren't of satisfactory quality will put off visitors.
Social media websites with large amounts of user-generated content implement it to produce users with maximum efficiency thanks to surfing that tsunami of knowledge without having to attend for pages to preload.
For example, Twitter has implemented infinite scrolling successfully. From a user's perspective, all tweets within the feed are equally relevant. Therefore the user is probably going to scroll right down to the underside. Since Twitter could be a real-time platform, its feed updates instantly whether or not the user leaves it unattended.
However, infinite scroll doesn't fit every website.
Suppose you have a blog with 300 pages and decided to enable infinite scroll on that. You don't want to point out all pages directly. So you set, say, ten to twenty pages to be displayed by default, and these default pages are the only ones that search engines can see. In our case, an infinite scroll makes it impossible for them to get the remainder of the content beyond these 10-20 top articles, which causes indexing issues.
Plagiarism    
Plagiarism is not acceptable as it involves blatantly copying content from another website. Search engines are smart enough to identify duplicate content and will not rank the site with the copied text. 
Paraphrasing without putting much thought into customizing the content or stuffing keywords does not help either. Google offers a higher ranking to sites with unique and original information that is valuable to the readers. 
Also, if two sites use the same article, the search engine can determine which business published it first and ranks it higher. So, make sure that you refrain from copying the content from others.

Web Design Mistakes: How To Be SEO Smart
Understandably, you might have made some web design mistakes in the past. The good news is there is always room for improvement in the future. An SEO web design enables search engines to crawl the entire website and understand its content. It is better to discuss the web design SEO strategy early on. 
Critical factors that eradicate web design mistakes include domain name, hosting strategy, content management system, link structure, and keyword usage.
The most common web design mistakes that hurt SEO ranking include the absence of CTA, navigation difficulties, and unclear images and text. Cluttered design, poorly designed error pages, non-secure website addresses, incompatible design format, and typographical errors also tug on the SEO rankings.
It pays off to involve professional SEO experts who can get much better results without devoting too many resources if you can afford it. Reach out to us through our website or social media handles, and get unique SEO web designs for your website.