Nowadays, building a simple website is not enough. A developer must also create a responsive web design that is aesthetically pleasing for mobile and tablet users. With the increasing popularity of portable devices, the topic of responsive web design is more relevant than ever.
One important thing to consider is that in the current era, every client demands an interactive website that runs smoothly on personal computers, laptops, android phones, iPhones, and iPads. Hence, as a developer, it's your job to build a website keeping all the elements of responsiveness in mind.
But the integral question remains: How to make a website responsive? The following passage will help you understand the key points of a responsive web design.
What Is A Fully Responsive Website?
A responsive web design is a technique that ensures that the design and development of a site should respond to any change in screen size, operating system, platform, and orientation. In simpler words, a fully responsive website provides a quality user experience for laptop, tablet, and smartphone users. With the ever-growing popularity of portable devices, nowadays, it's considered mandatory for any website to adapt to various screen sizes.
If your website is not mobile-friendly and doesn't adjust to different screen sizes, it will lead to a frustrating user experience and drive away potential customers. It is a serious mistake that cannot be avoided. Moreover, Google's algorithm allocates a higher ranking to the website with a responsive design, making it easier for users to locate the site.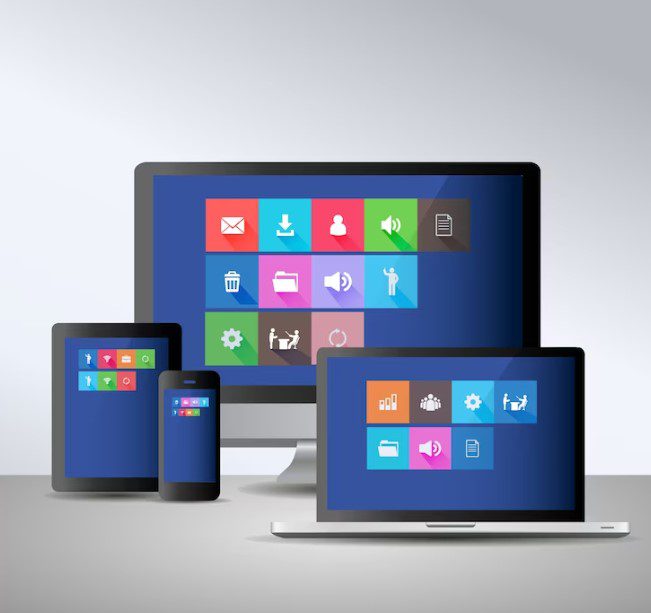 Tips For Responsive Web Design
Design for mobile users so that the website is automatically optimized for smaller screens.
Used optimized or compressed images for faster loading time.
Ensure flexible font sizes to improve readability on smaller screens.
Optimize the metadata of your website to facilitate mobile users.
The layout of tables, charts, and graphs should be flexible.
Size of buttons should be larger to make the interaction of mobile users easier.
Perform Google's Mobile-Friendly Test to evaluate the performance of your website on smartphones.
Always make use of media queries and breakpoints.
To ensure that the website is responding to screen and orientation changes over time, perform frequent testing of various pages.
If there are any website layout issues, resolve them immediately to ensure smooth customer interaction.
Prioritize content and display the most significant content first.
Summary
Nowadays, every client is looking for a website that runs smoothly, not only on laptops but also on tablets and smartphones. Therefore, understanding the principles of responsive web design is paramount for any developer. This blog underlined the essential tips for creating a responsive website.