Taking the time to celebrate your workplace wins with employees is essential. Workplace celebrations are a time that most of us look forward to. As 2020 is about to end, all the employees' achievements and accomplishments are worth celebrating. Ropstam family decided to celebrate its employees' first work anniversary and arrange a farewell for one of the talented members of Ropstam. Moreover, such celebrations are an additional morale booster for all of the staff. 
Event Announcement
The event was announced to be held during the lunch break. All of the members at Ropstam participated in making this event memorable and enjoyable. Teamwork always helps all the staff at Ropstam to complete the tasks and arrangements faster.
Event Lunch
We had Chicken white karahi at lunch. It was a creamy and mildly spiced curry with the mild tartness from yogurt. The aroma of the chicken curry made everyone hungry. We had a perfect time at lunch and enjoyed taking selfies and pictures that we will remember forever. Moreover, lunchtime is always the best and most enjoyable one at Ropstam.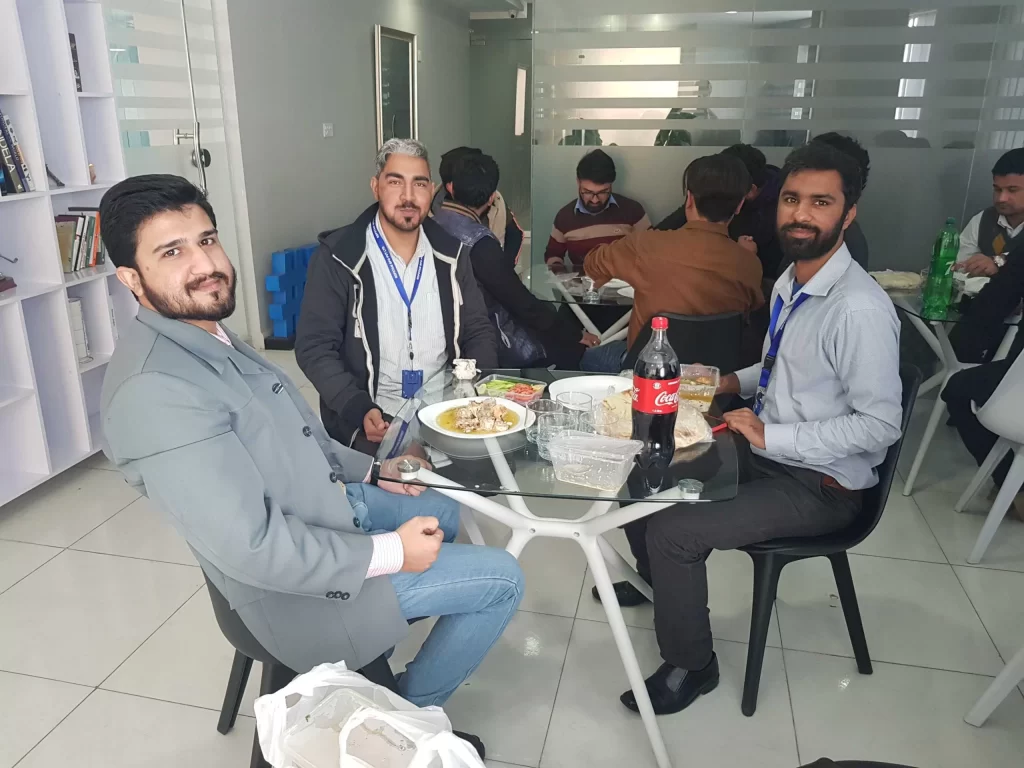 Certificates and Rewards
Completing one year at work can make a lot of us happier and motivated. It is the thing to celebrate, and we look forward to appreciation and rewards. The Ropstam management distributed certificates among all the members completing one year at Ropstam. 
The management appreciated their hard work and all the efforts done for the company. Moreover, we look forward to many more years with such talented employees and wish them all the best in their future.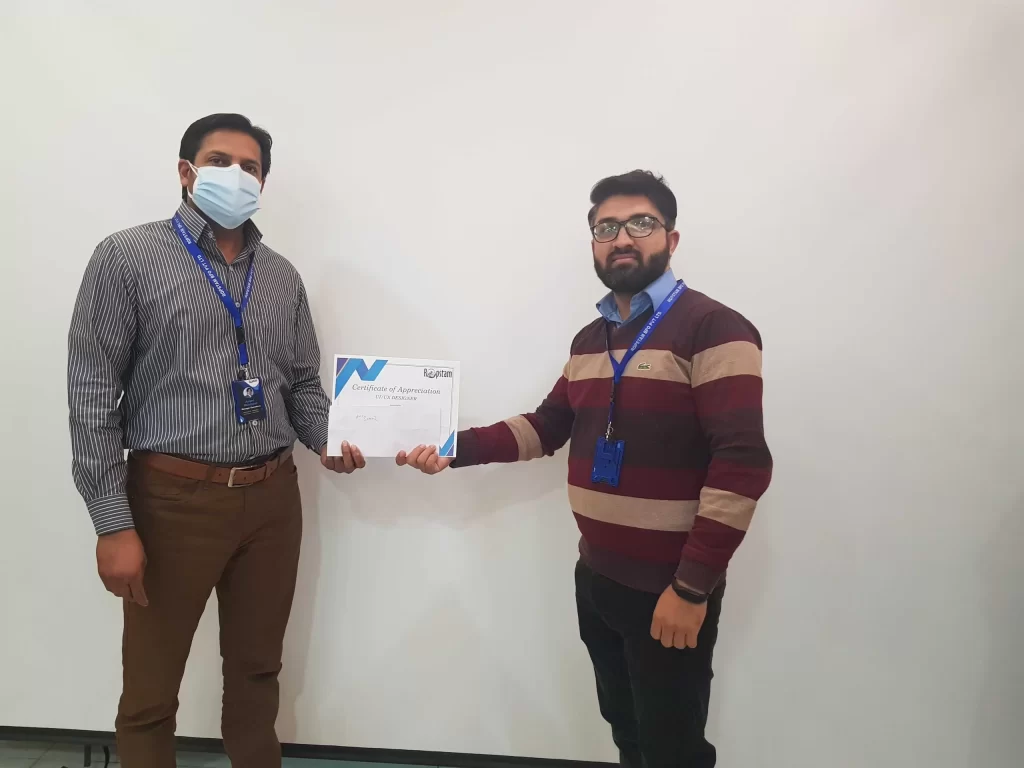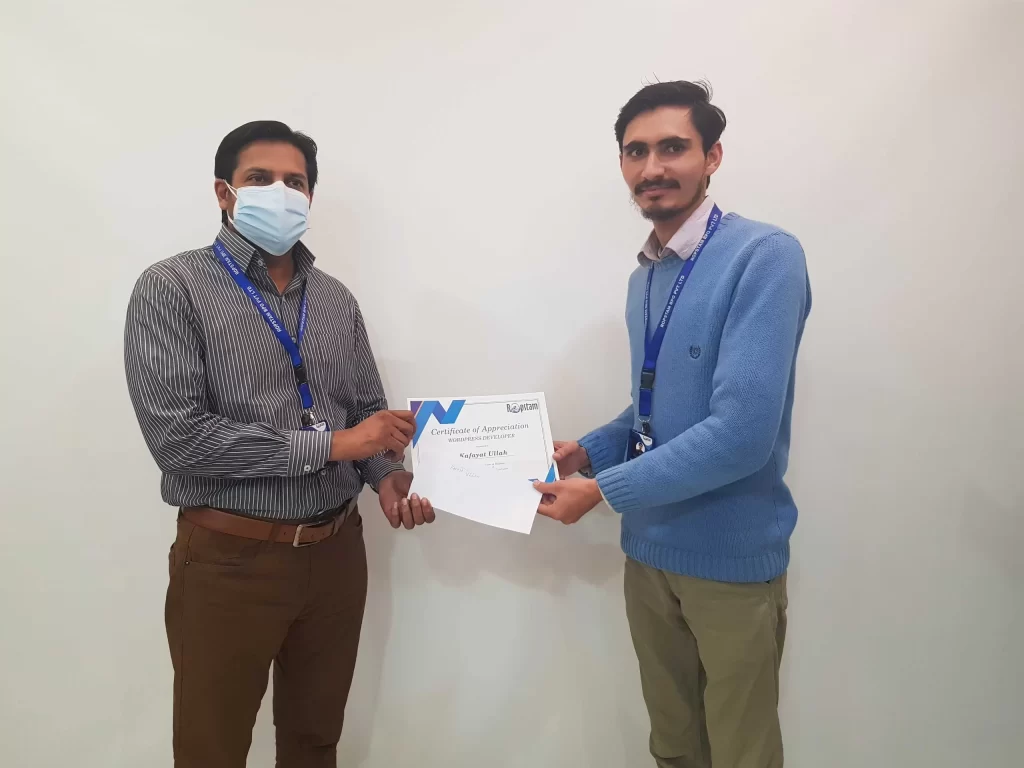 Farewell to the team member
Bidding farewell to your employees and colleagues can be hard. It is one of those emotional moments in an organization where you have to bid farewell to your hardworking employees. One of the members at Ropstam decided to leave for a good cause and we respect the decision of each and every member at Ropstam. 
Hassan Raza has worked as an android developer at Ropstam. His contributions to this organization have been immense and tremendous. Our operations manager at Ropstam, Sir Amjad Mehmood awarded him with a gift and appreciation certificate for his efforts.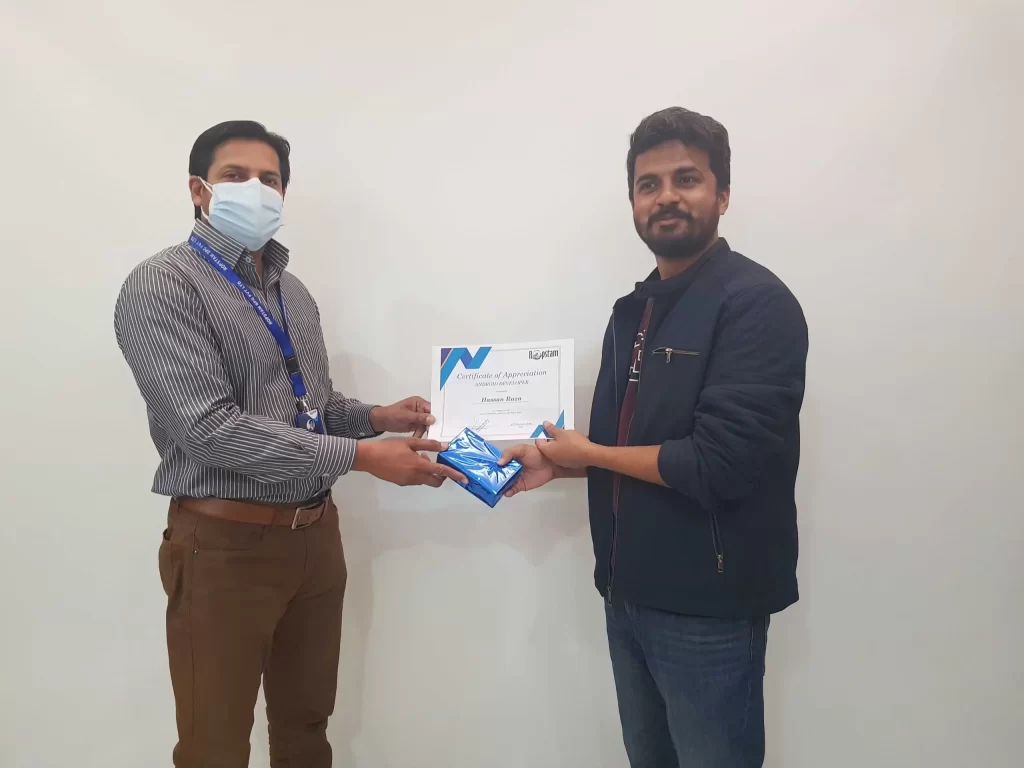 With a heavy heart, we bid him farewell! Good luck and all the best, Hassan. 
End to a day
It was a good day filled with joy and many happy moments. Our events are incomplete without the participation of our new and old employees. Ropstam family is growing, but still we'll miss the ones that left. We cherish each and every moment and look forward to a new year and hope for many more achievements and celebrations together at Ropstam.