Nowadays, it's quite obvious for everyone to miss out on special occasions because of busy schedules. However, as professionals, there's one particular event that we shouldn't forget, i.e., your colleagues or employees' work anniversary. Therefore, the Ropstam family remembered celebrating the work anniversary of those employees who completed their one year because they truly deserve the celebration and appreciation for all the hard work they have done for this organization. 
Start of the Day
Adding some fun to your daily work environment also makes it a memorable day for the employees. It can also refresh the mind and allow one to take a break from a regular work routine. The day was started by congratulating messages to all the employees completing their one year at work. 
Everyone wished them the very best for their continued successful journey and future endeavors. 
Lunch Hour
What's better than having a favorite lunch at your office with your colleagues? Also, no one can say "NO" to a pizza party. As soon as the HR manager announced the pizza party, everyone got excited. 
The team members got done with their work before the lunch break to enjoy the pizza party and have some fun. The pizzas were delicious and loved by all the teammates. 
Moreover, we all know that having a pizza in winters tastes so damn good. And it's a perfect winter treat. It was an enjoyable and valuable lunch break that no one will forget at Ropstam.
Appreciation and Rewards
Ropstam always makes an effort to encourage and appreciate everyone's hard work and their dedication to work. Kind words and appreciation can make anyone's day better and memorable. After lunch, certificates of appreciation and anniversary cheques were distributed among the employees to make them feel special and honored. We are proud of them and wish them a bright future and success.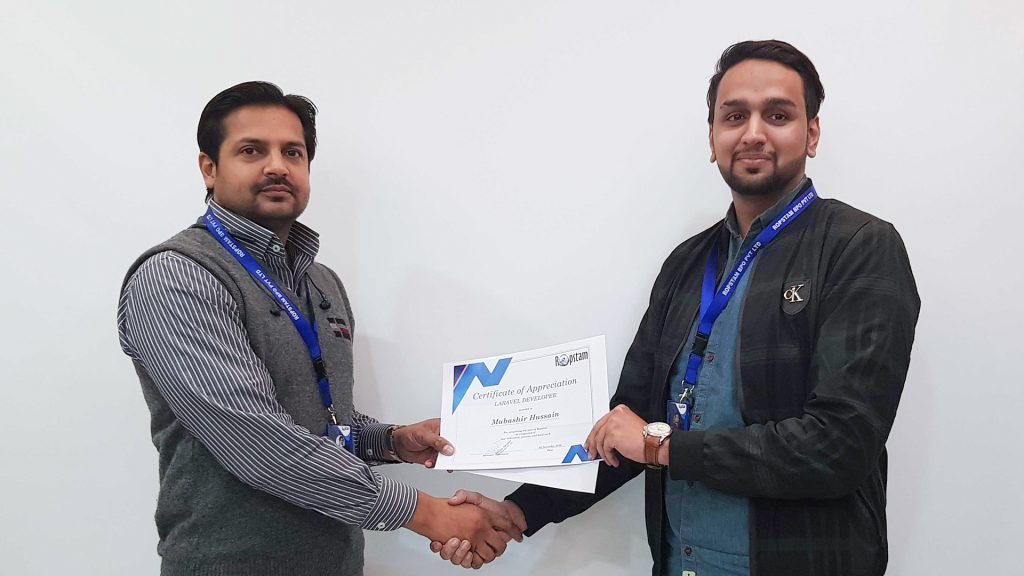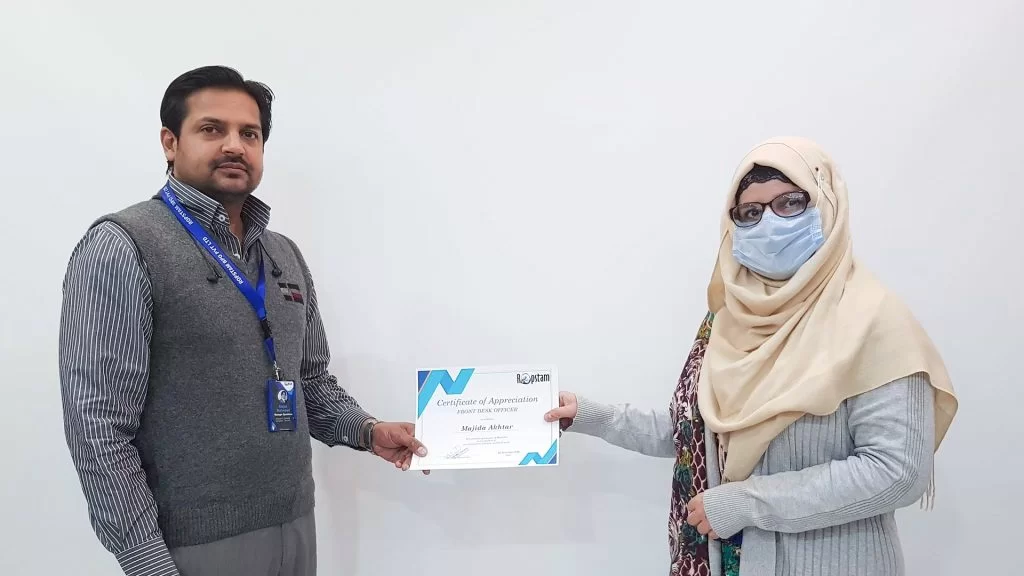 Team Lead Announcement
One of the employees, Ather Bin Uqba Zaid, working as a Developer, also got promoted to a team lead position. Ather is working as a Laravel developer at Ropstam, and it's been a year now.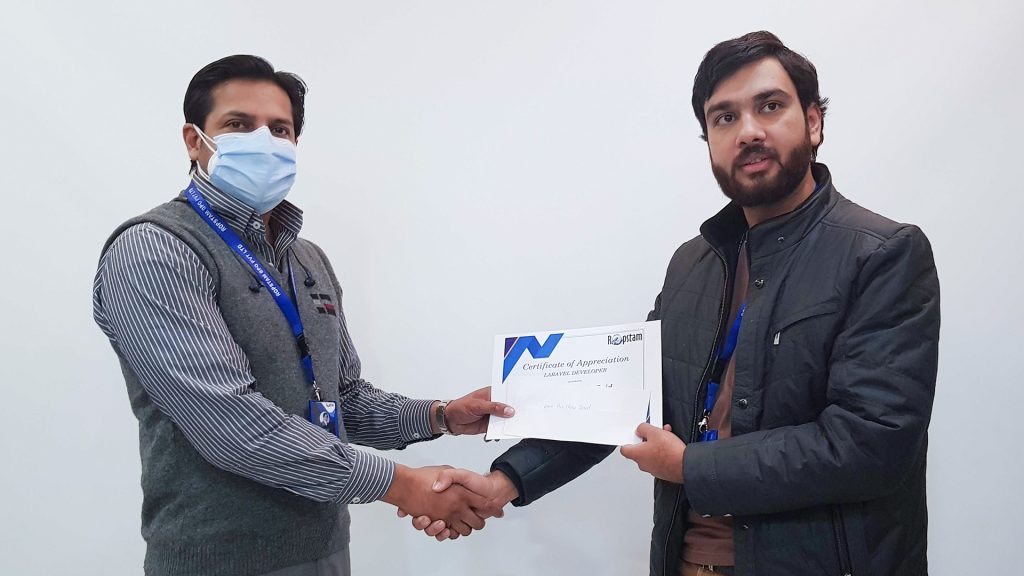 He is hardworking and passionate about his goals. His dedication to work and always ready to help others has inspired everyone at Ropstam in the past year. The management decided to promote him to the Team lead position because of his excellent performance and continuous efforts. 
An End to a great day
It was a pleasant day full of fun and excitement. The event was well organized and properly managed by the Ropstam team. Such events make everyday work a bit more interesting. However, December started with a perfect event that made us happy and motivated. We at Ropstam look forward to many more events filled with laughter and joy because such small celebrations at work positively impact everyone working at Ropstam.