The challenge for Evie & Grey was to create an online store that reflects the brand's values, appeals to its target audience, and provides an easy and enjoyable shopping experience. The website needed to be user-friendly, responsive, and optimized for search engines to attract more traffic and increase sales.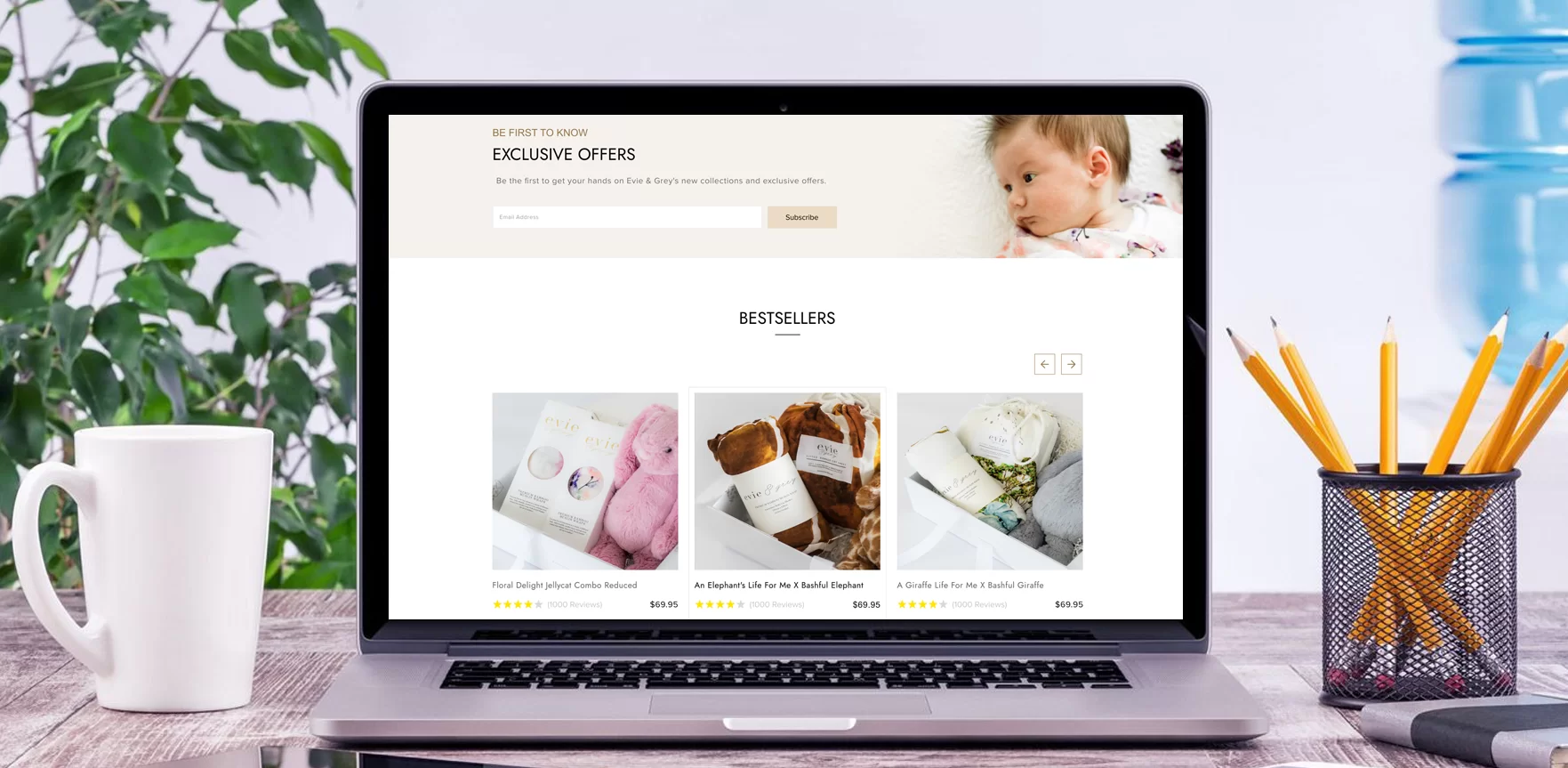 To address the challenge, Evie & Grey worked with a team of experienced web developers and designers from Ropstam to create a beautiful and functional e-commerce website. The site was built using Shopify, a popular e-commerce platform that offers a range of features and integrations to enhance the shopping experience.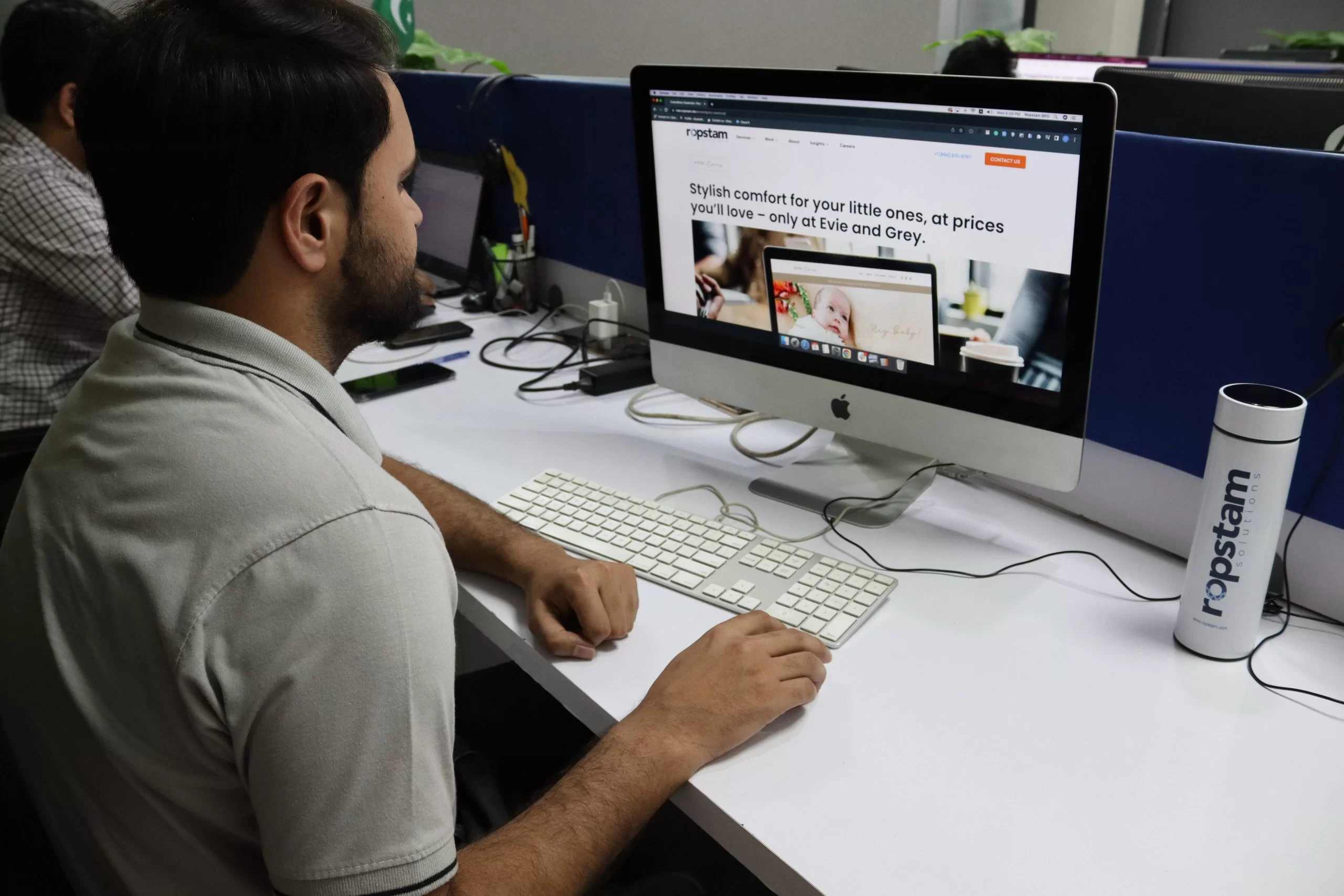 Evie and Grey is a Shopify store and has quickly become a trusted and popular source for children's clothing, accessories, and gifts.
To bring the Shopify store to fruition, Ropstam followed a strategic roadmap that included the implementation of the designed plan, the creation of the website, thorough testing, and a successful launch.
Ropstam adopts a development approach characterized by collaboration, openness, and careful consideration.
Wireframes play a crucial role in the development process of apps by serving as a blueprint. To proceed with the creation of Evie & Gray, Adobe XD and Figma were utilized as UI/UX tools.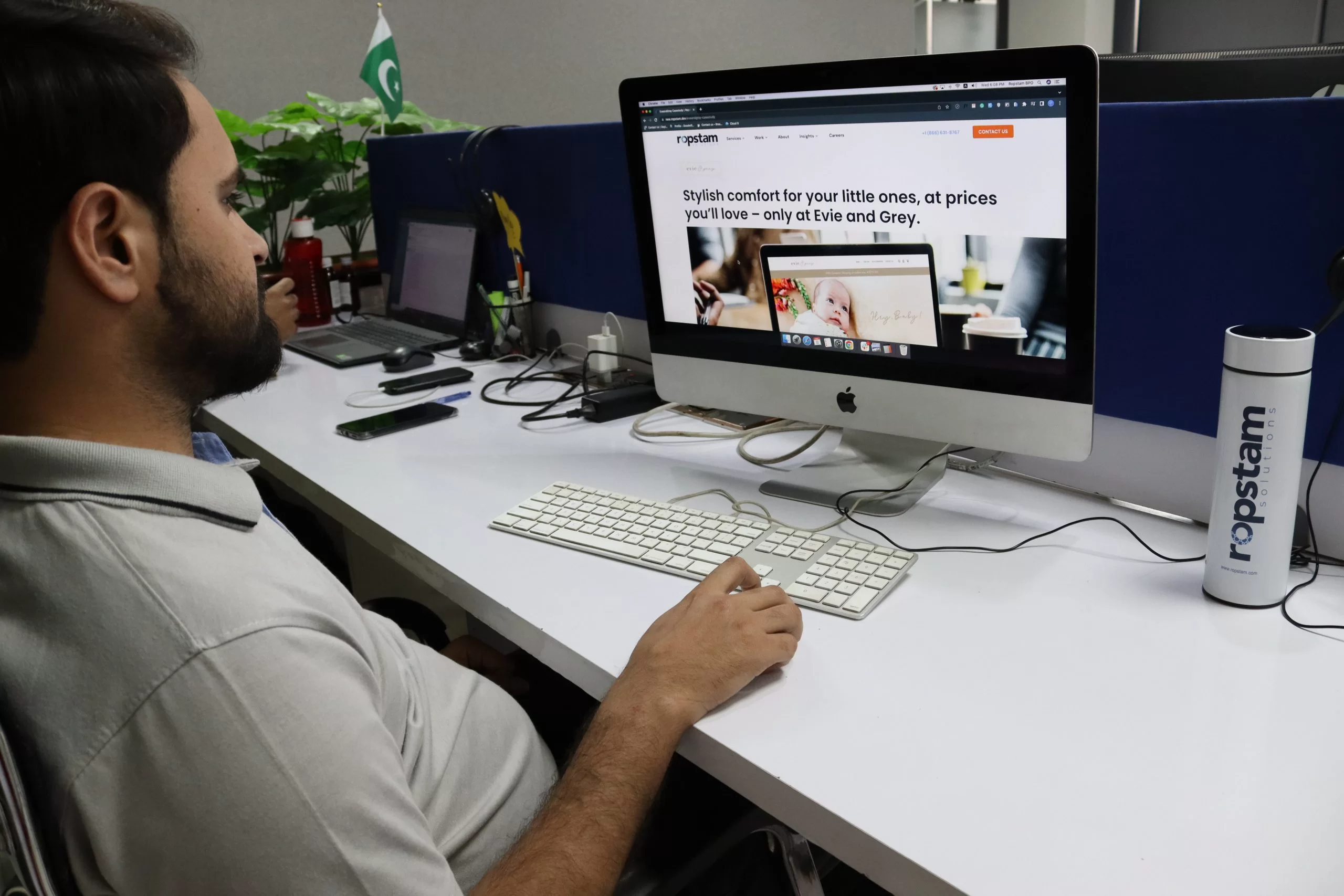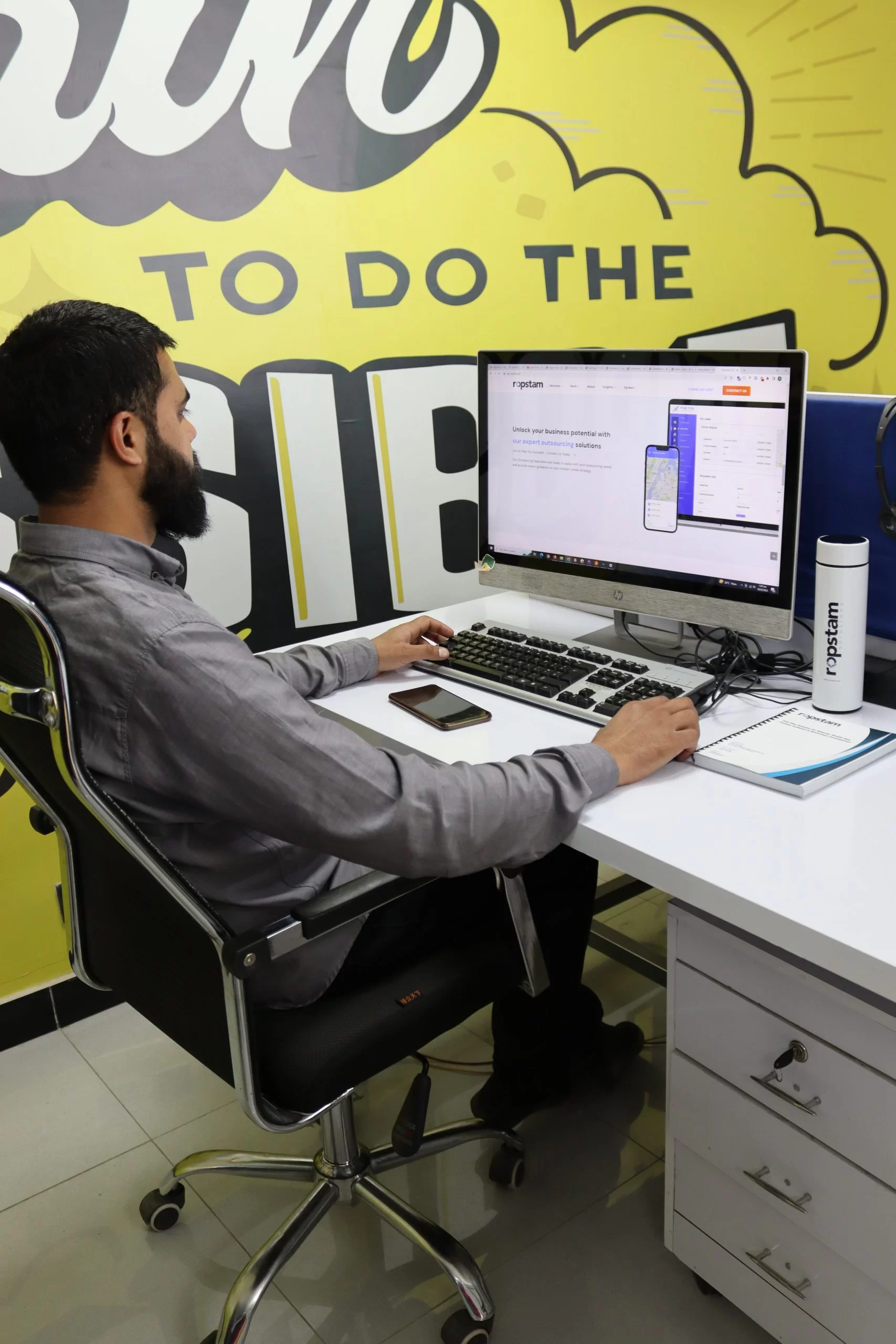 The development team used Shopify's platform and Liquid language to create a responsive and mobile-friendly website that works seamlessly across devices. The team also integrated the website with a payment gateway to provide a secure and hassle-free checkout process for customers.
With the website nearing completion, it was time to thoroughly test it using the latest tools and technologies. The store was tested to ensure compatibility and performance. In addition to manual testing, a performance analysis was conducted using the Appium testing tool.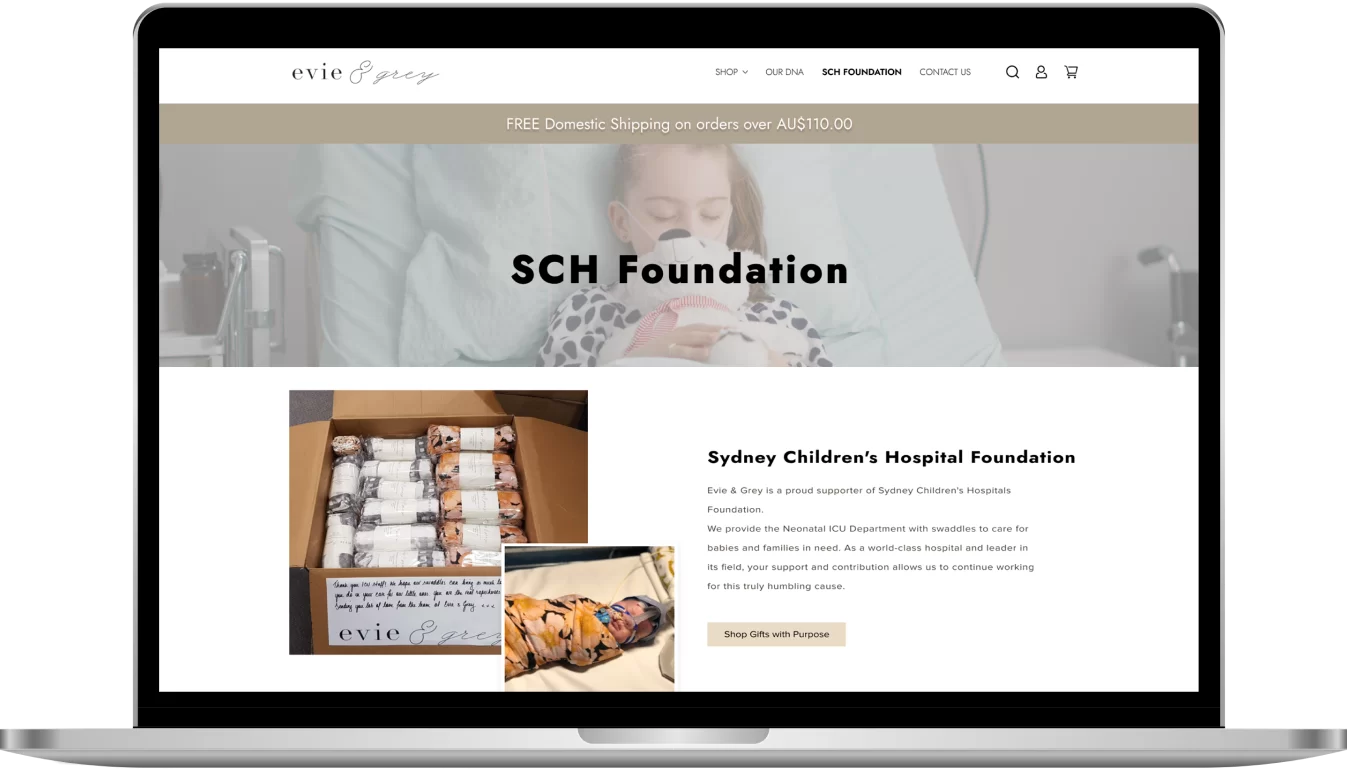 The website successfully launched and met all of the client's requirements, providing a beautiful and functional e-commerce website that reflects the brand's values and enhances the shopping experience for customers. The website features a user-friendly interface with easy navigation, and the custom product page layout encourages upselling and increases sales.
We have seen a significant increase in traffic and sales since launching the new site, and we would highly recommend Ropstam to anyone looking for a professional and reliable web development partner.
Let's communicate and turn your dreams into reality!