Appravo faced several challenges in creating an online store for in-home gym equipment. One of the major challenges was finding the right e-commerce platform that could meet their needs. They needed a platform that would allow them to manage their products and inventory easily, process payments securely, and track shipments effectively. Additionally, they needed a website design that would reflect their brand and make it easy for customers to browse and purchase products.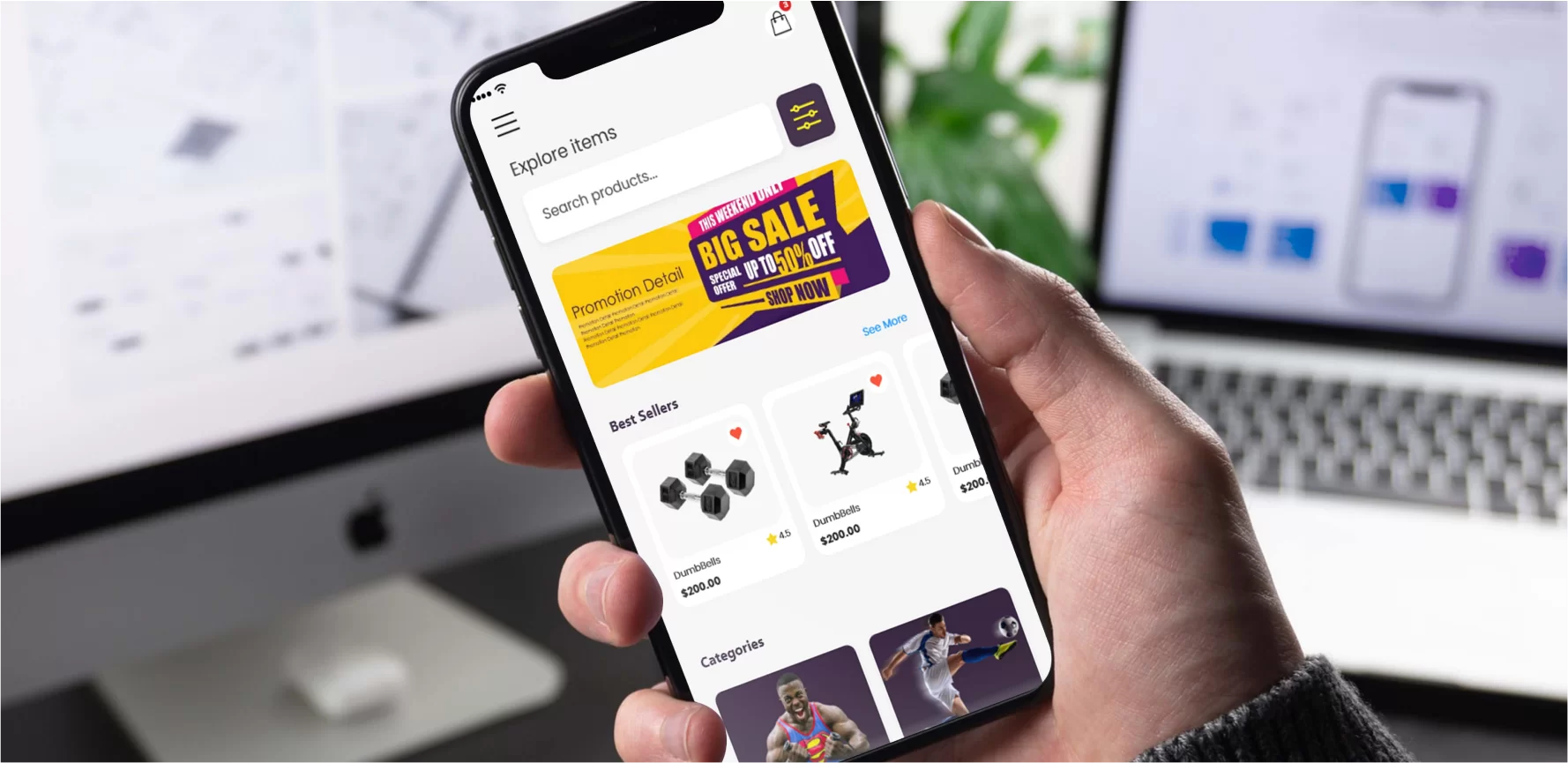 To address these challenges, we decided to build Appravo's online store using WordPress and WooCommerce. They chose these platforms because they are widely used, reliable, and offer a range of features that could meet their needs. Appravo also decided to use Elementor, a drag-and-drop website builder, to create a custom design for their website. This allowed them to create a visually appealing website that reflected their brand and made it easy for customers to navigate.
Appravo integrated Stripe, a secure payment gateway, to process payments securely. They also implemented Google Analytics to track website traffic and user behavior, which helped them to make data-driven decisions to improve their website's performance.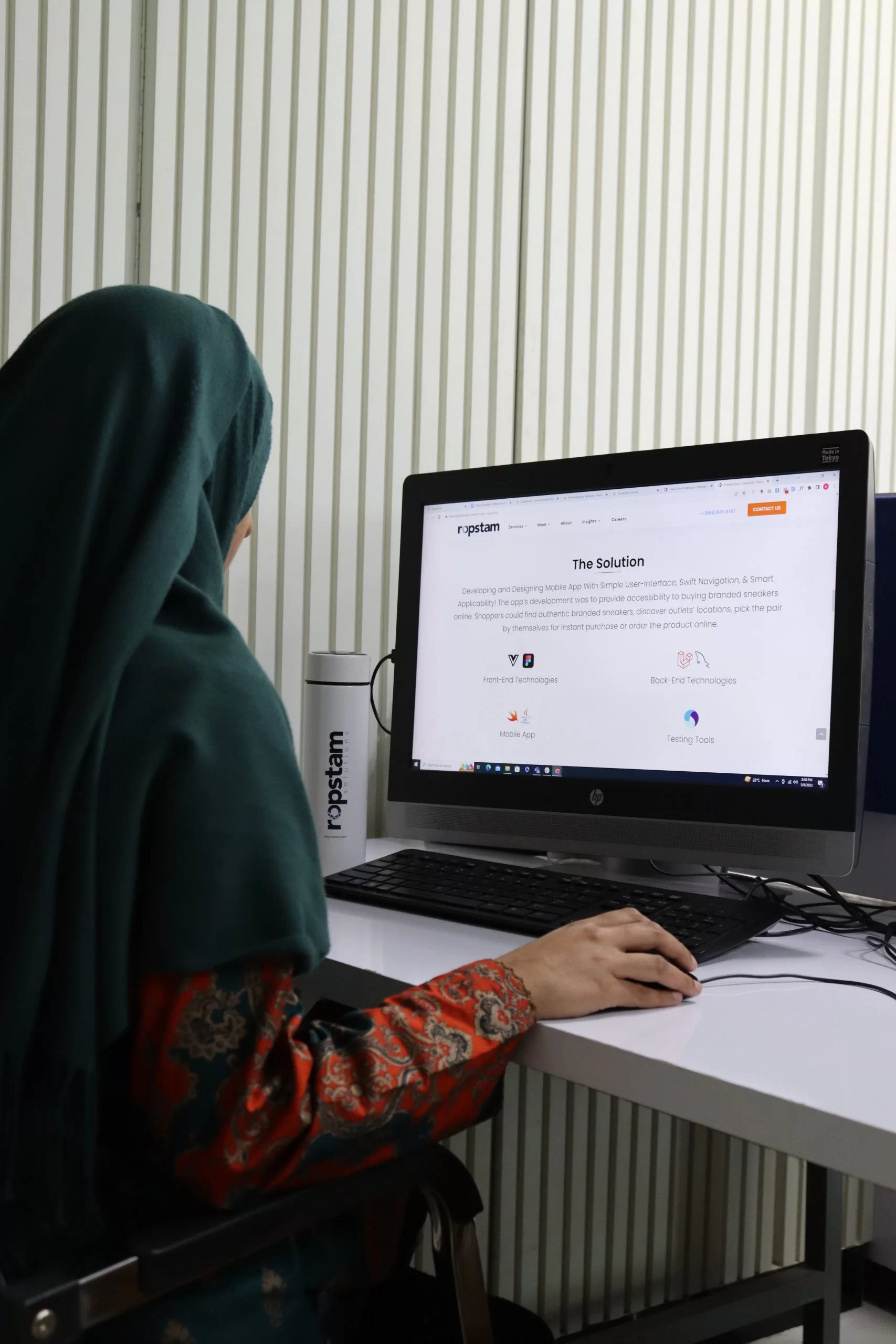 Appravo is a WordPress website and has been successful in providing customers with a convenient and user-friendly way to purchase fitness and gym equipment
To bring the web app to fruition, Ropstam followed a strategic roadmap that included the implementation of the designed plan, the creation of the website, thorough testing, and a successful launch.
Ropstam adopts a development approach characterized by collaboration, openness, and careful consideration.
Wireframes play a crucial role in the development process of apps by serving as a blueprint. To proceed with the creation of Appravo, Adobe XD and Figma were utilized as UI/UX tools.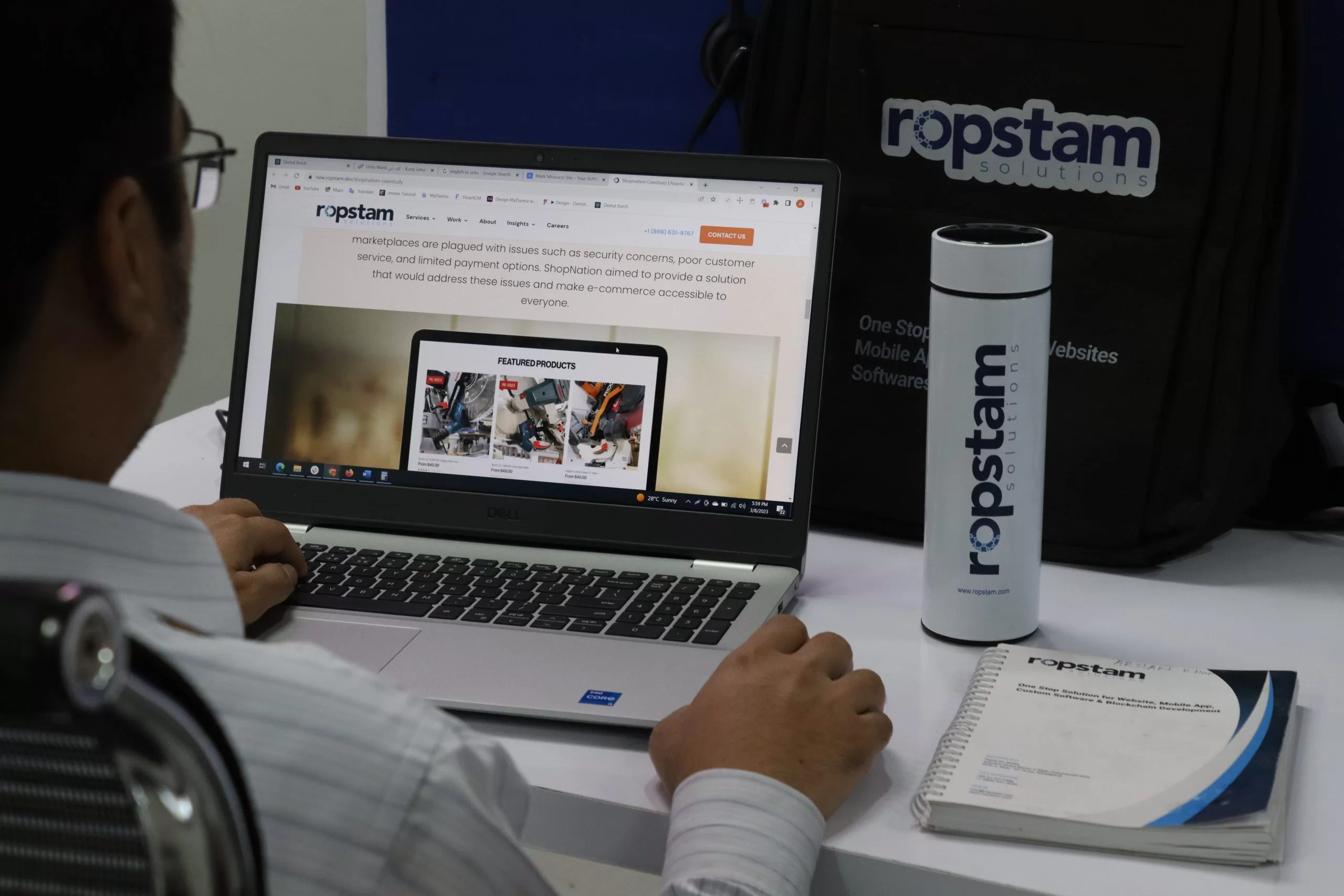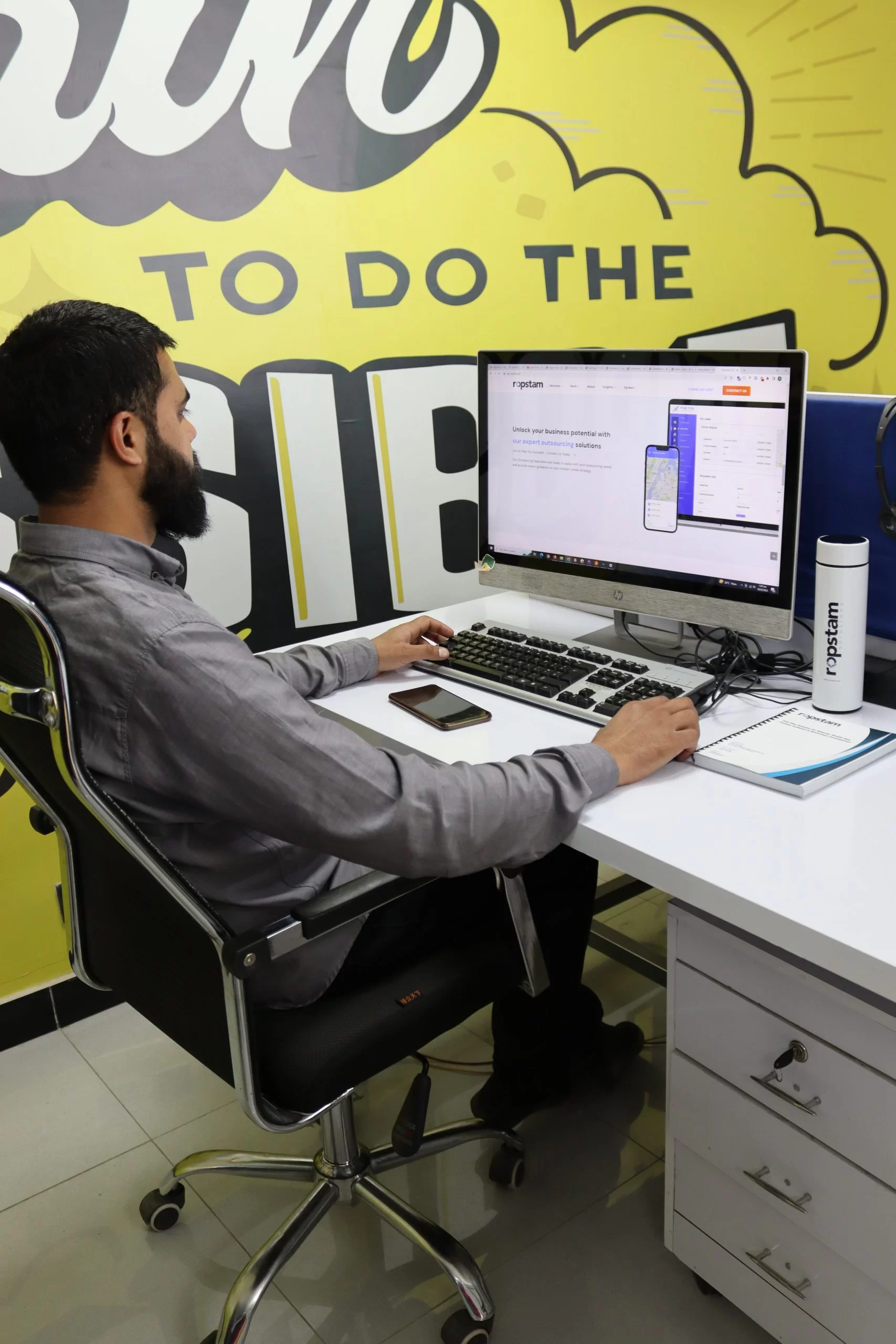 Appravo was developed using the latest state-of-the-art tech stack, including Bootstrap for the Front-end of the Web Application and WordPress Rest APIs and WooCommerce for the Backend
With the website nearing completion, it was time to thoroughly test it using the latest tools and technologies. The app was tested to ensure compatibility and performance. In addition to manual testing, a performance analysis was conducted using the Appium testing tool.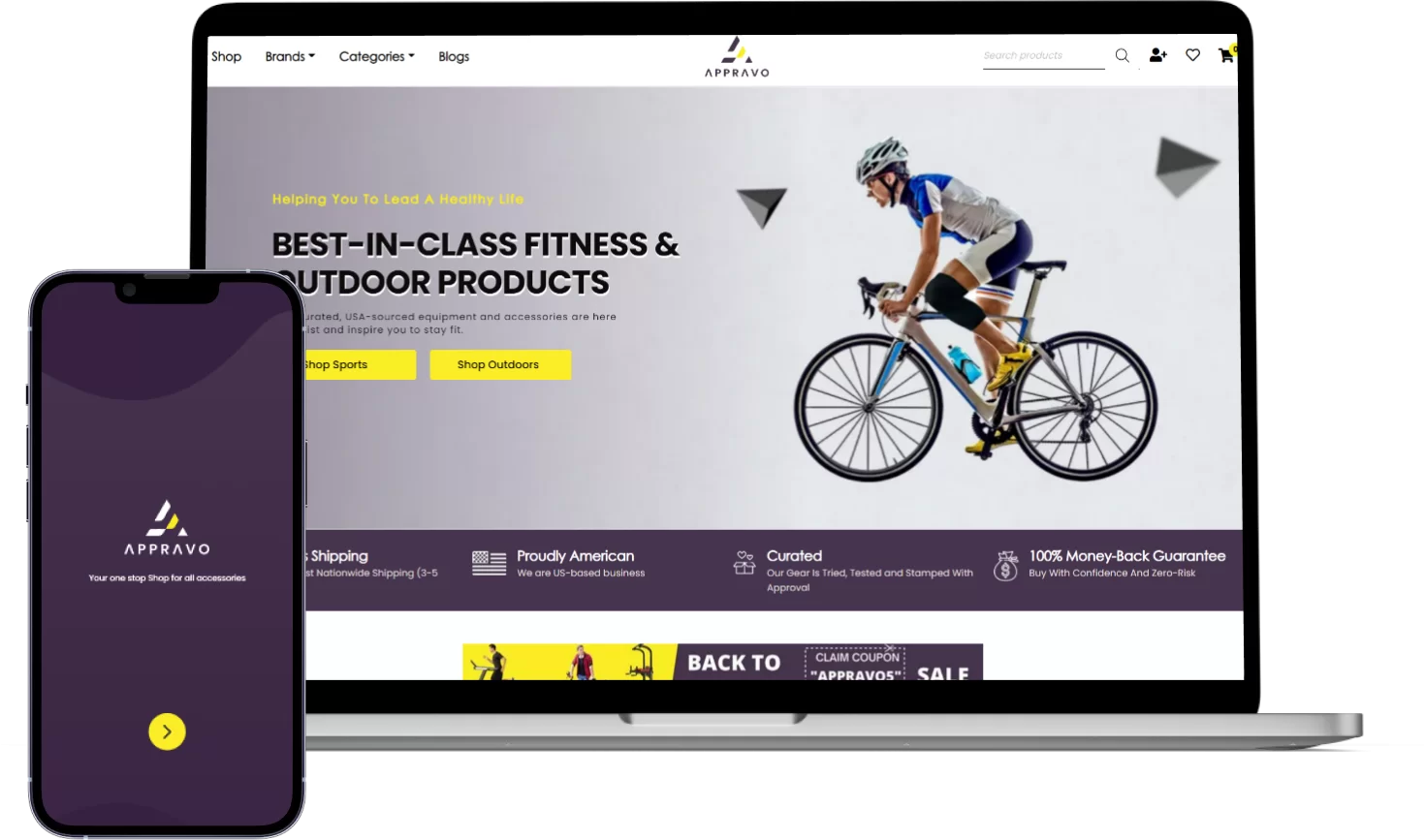 Appravo has successfully addressed a gap in the market by providing customers with a comprehensive digital store for fitness and gym equipment through its online store. The company's dedication to providing excellent customer service and high-quality products has led to its success.
The team communicates very well. It's very refreshing
Ropstam suggested innovated that we haven't thought about. Overall outcome is highly appreciated.
Let's communicate and turn your dreams into reality!