Introduction
We are living in an era of smartphone dominance, with almost 6.9 billion people across the globe owning smartphones. Considering this number, 85% of the world's population currently uses smartphones for various tasks.
This also means the job market is wide open for mobile application developers. From native to cross-platform development languages, there are a host of programming languages that you can master as a mobile app developer and make a name for yourself in the IT industry.
However, every field has certain dos and don'ts that must be followed and respected in order to succeed. There are various key things to keep in mind when developing a mobile application, irrespective of the programming language. The following passage has underlined some common app development mistakes you should avoid as an application developer.
1) Ignoring User Requirements
Every successful application depends on following proper guidelines and executing development stages per the client's requirements. Your number one priority as a mobile app developer should be creating the app keeping the target audience in mind. If the app doesn't function as expected by the user, it will soon find a place in recycle bin, irrespective of the attractive design.
2) Creating Apps For A Single Platform
Nowadays, its more or less expected by the client that the application should be launched on both Google Play Store and Apple's App Store. With an increasing number of users opting for Apple products, especially in developed countries, it is important to target both Android and iPhone users. One way of doing it is to become an expert in app development languages for both platforms, i.e., creating an Android version in Java and an iOS version in Swift. But that requires twice the effort as well as the hassle of maintaining two separate codebases.
The other option is selecting a cross-platform development language like React Native or Flutter to speed up the development process and create exquisite platform-independent apps.
3) Developing Large-Sized Applications
Unlike desktops, smartphones have limited storage capacity, which should be considered while creating an application. If the application size is too large, users will either not download it or, even if they download it, the application will be deleted because of a lack of storage in the mobile phone. Optimize your code and keep it as short as possible to ensure the development of small-sized apps. You can also use application bundles and Android Size Analyzer to reduce the size of your application.
4) Designing A Poor UI/UX
One of the biggest mistakes in mobile app development is creating a poorly designed app. An application with excellent features is useless if the color combinations and graphics are flawed. Therefore, before starting the development stage, it's important to coordinate with a UI/UX designer to make sure that the application design is engaging and exquisite.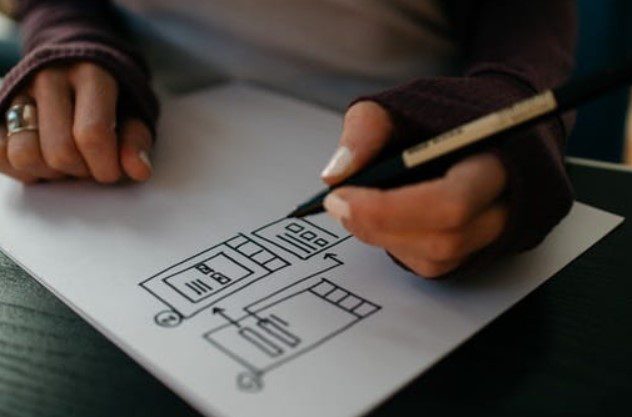 5) Improper Testing
Delivering an app that crashes occasionally and has several bugs is bound to earn a bad reputation and find a spot in the phone's recycle bin. Therefore, it is paramount to perform all types of testing related to UI/UX and performance on both large and small-screen devices to ensure that the application runs smoothly on any smartphone once delivered to the client or deployed on the Play Store.
Conclusion
With the utilization of smartphones at an all-time high, the field of mobile application development is gaining more and more popularity. This blog underscored some common mistakes you must be aware of if you are a mobile app developer.