In any software development organization, the first decision before starting any new project revolves around the selection of a suitable software development methodology. In the rapidly evolving field of digital technology, choosing the appropriate project management framework is paramount in ensuring the smooth completion and delivery of the project.
Two of the most popular project management frameworks, especially prevalent in the industry, are Agile and Waterfall methodologies. Let's dig deeper to compare these two techniques.
Agile vs. Waterfall: Which One to Choose?
Here is an in-depth comparison of both of these methodologies.
The Waterfall Methodology
The most popular version of SDLC or Software Development Life Cycle, Waterfall, is the traditional approach commonly followed in the IT industry. In the Waterfall methodology, a linear, sequential procedure divides the development lifecycle into several distinct steps. Following is the sequence of events that must be followed as per the Waterfall guidelines:
Requirement Gathering
System Design
Implementation
Unit Testing
System Testing
Deployment
Maintenance
The most important rule to keep in mind is that in the Waterfall approach, one can proceed to the next stage only if the previous stage has been completed and approved.
The Agile Methodology
In direct contrast to Waterfall, the Agile framework is a team-based, iterative methodology. Instead of establishing a strict timeline and fixed stages, Agile focuses on various phases known as "sprints." Throughout the project's scope, this approach involves a series of iterative cycles highlighting the progress made so far.
Each sprint has a peculiar duration and a set of deliverables that needs approval before the completion of that stage. The following phases, which don't take place in succession, are mostly considered in an Agile framework:
Planning
Requirement Analysis
Design
Implementation
Testing
Deployment
In short, Agile is more about applying the principles in the most suitable manner rather than following a pre-defined set of rules.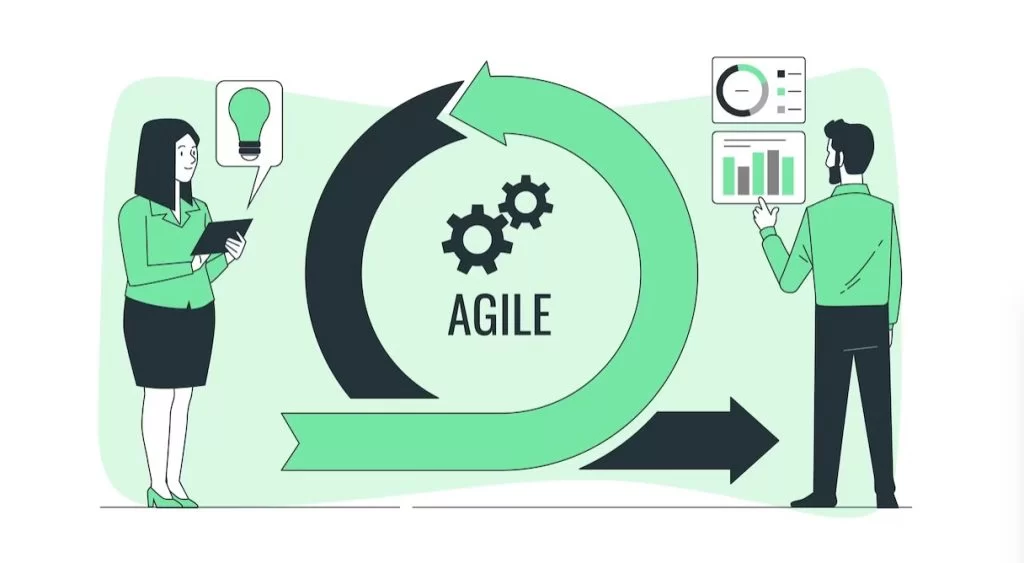 Both Agile and Waterfall have their pros and cons, and it's essential to fully understand the scope of your project before finalizing the framework. Following are some of the key differences in the ways both approaches help in achieving the goal:
Customer Interaction: While Waterfall requires the client's involvement only at key milestones, Agile prefers the customer's availability throughout the project.
Team: Limited teamwork and collaboration are needed in the Waterfall approach. On the other hand, Agile focuses on an iterative methodology and requires smaller, dedicated teams.
Changes: Waterfall works best when the scope of the project is known in advance, and limited changes are expected. Meanwhile, Agile welcomes amendments because of its iterative approach.
Summary
There is no definitive winner in the "Waterfall vs. Agile" debate. The framework you use must depend on the project's scope and requirements. While Waterfall offers less ambiguity and more transparency in tracking progress, Agile is more flexible in terms of amendments. In the end, the choice depends on a particular project.