HOKKFi is a comprehensive platform that empowers crypto enthusiasts to securely manage digital assets. With HOKKFi, users can mine cryptocurrencies, trade them, create NFTs, swap them for cash, and yield farms to boost their returns, all while ensuring the utmost privacy of their data.
Features Intended To Be Embedded In-App By Ropstam: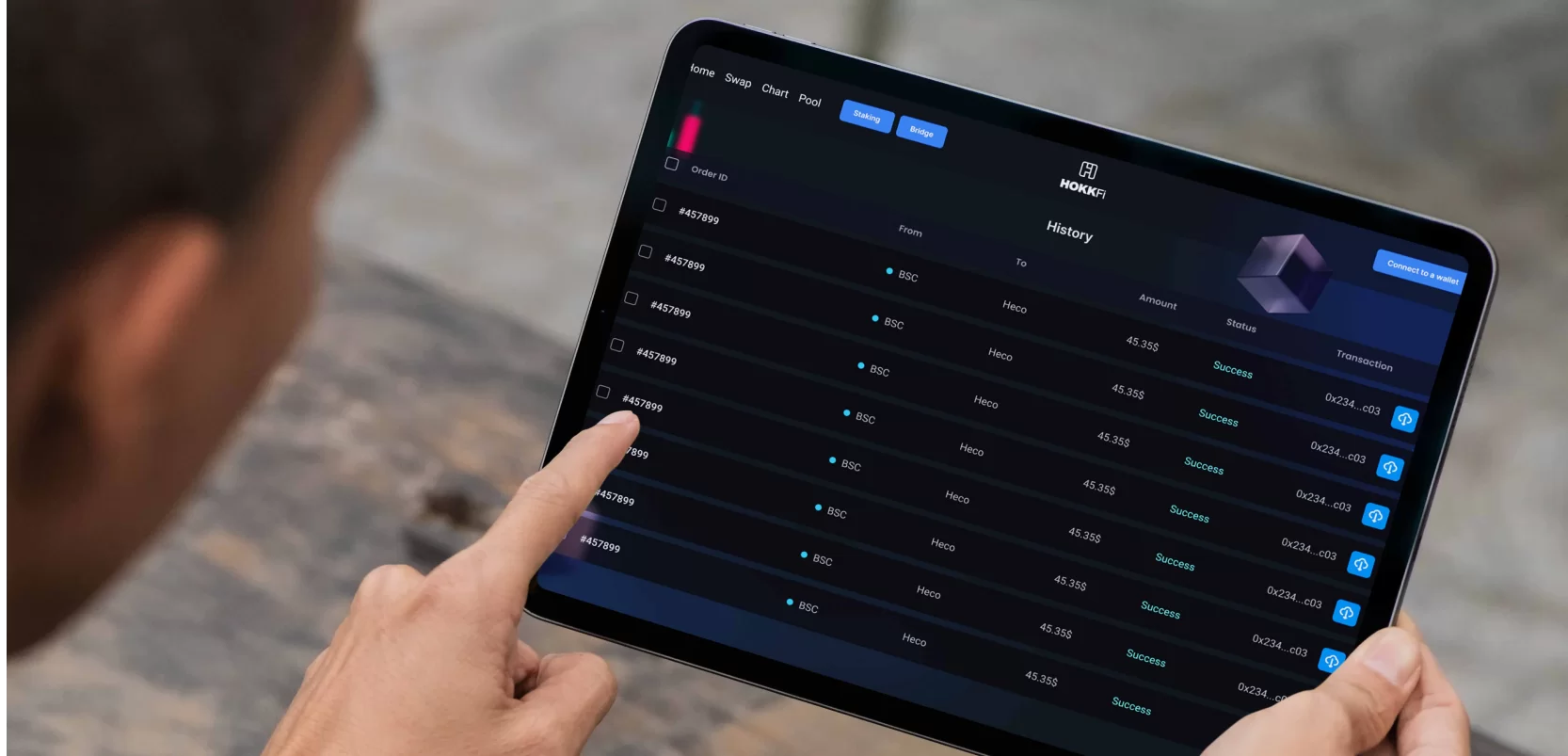 HOKKFi is an all-in-one platform created for crypto enthusiasts seeking to access the latest blockchain features. The platform provides a comprehensive experience with various tools for secure mining, trading, creating, and exchanging cryptocurrencies, all with the utmost privacy protection. The use of advanced technology ensures seamless operations and strong performance, with end-to-end encryption. Additionally, the platform's integration of unique NFT characters creates an engaging and visually appealing user environment.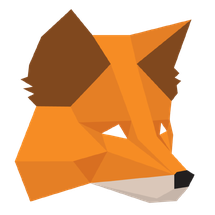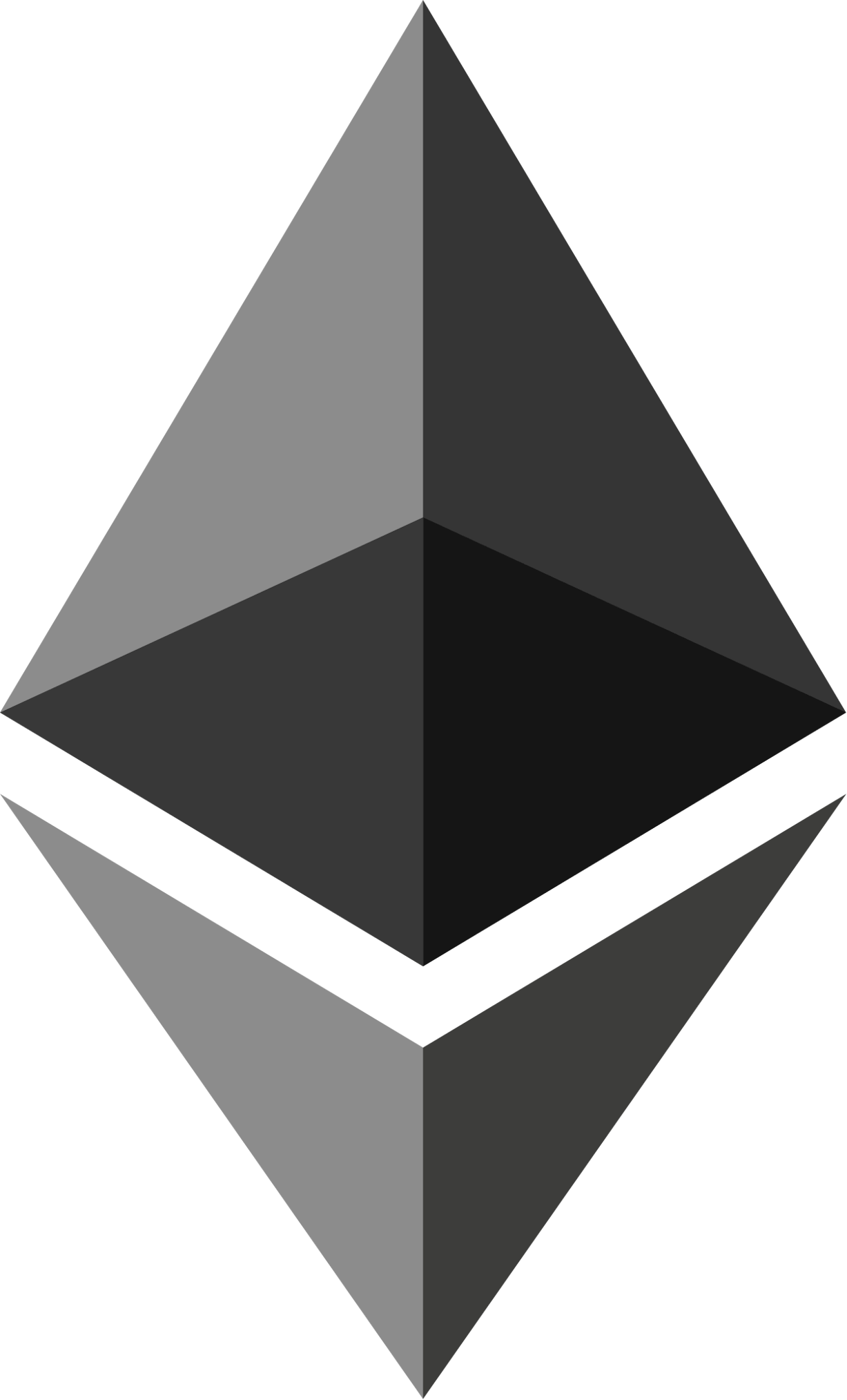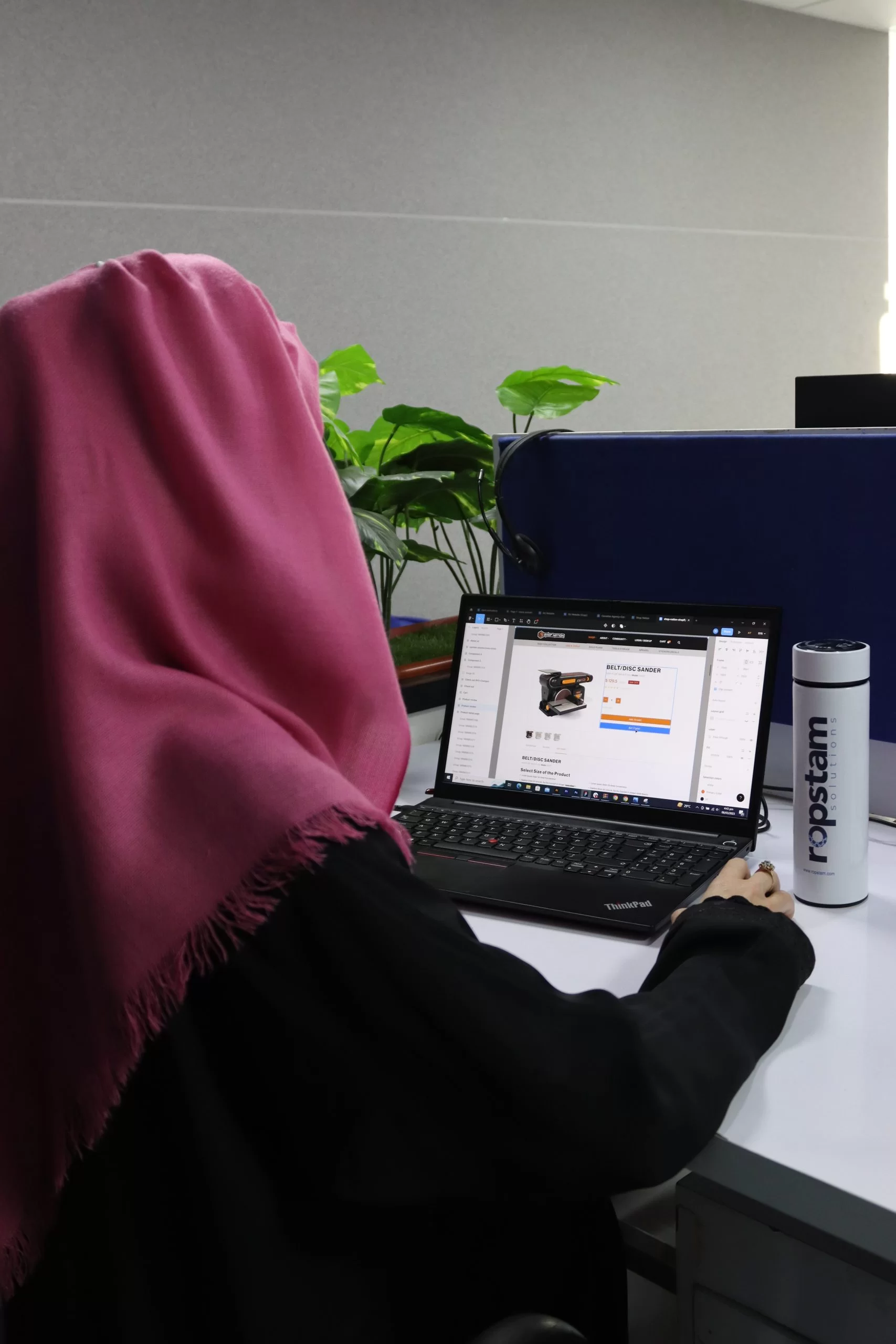 HOKKFi is a web application enabling cryptocurrency holders to perform real-time digital currency buying, selling, and mining. This advanced platform allows users to create NFTs, analyze their holdings, and efficiently convert digital assets into cash. Ropstam followed a well-planned strategy to develop HOKKFi.
To develop the web app, Ropstam followed the roadmap incorporating execution of drafted design, website development, testing, and launching.
Ropstam follows a collaborative, transparent, and thoughtful development strategy:
Creating a functional web app can be a daunting task without a thorough understanding of illustration and wireframing. To develop HOKKFi, the Ropstam team collaborated with UI/UX experts and blockchain developers to ensure seamless execution.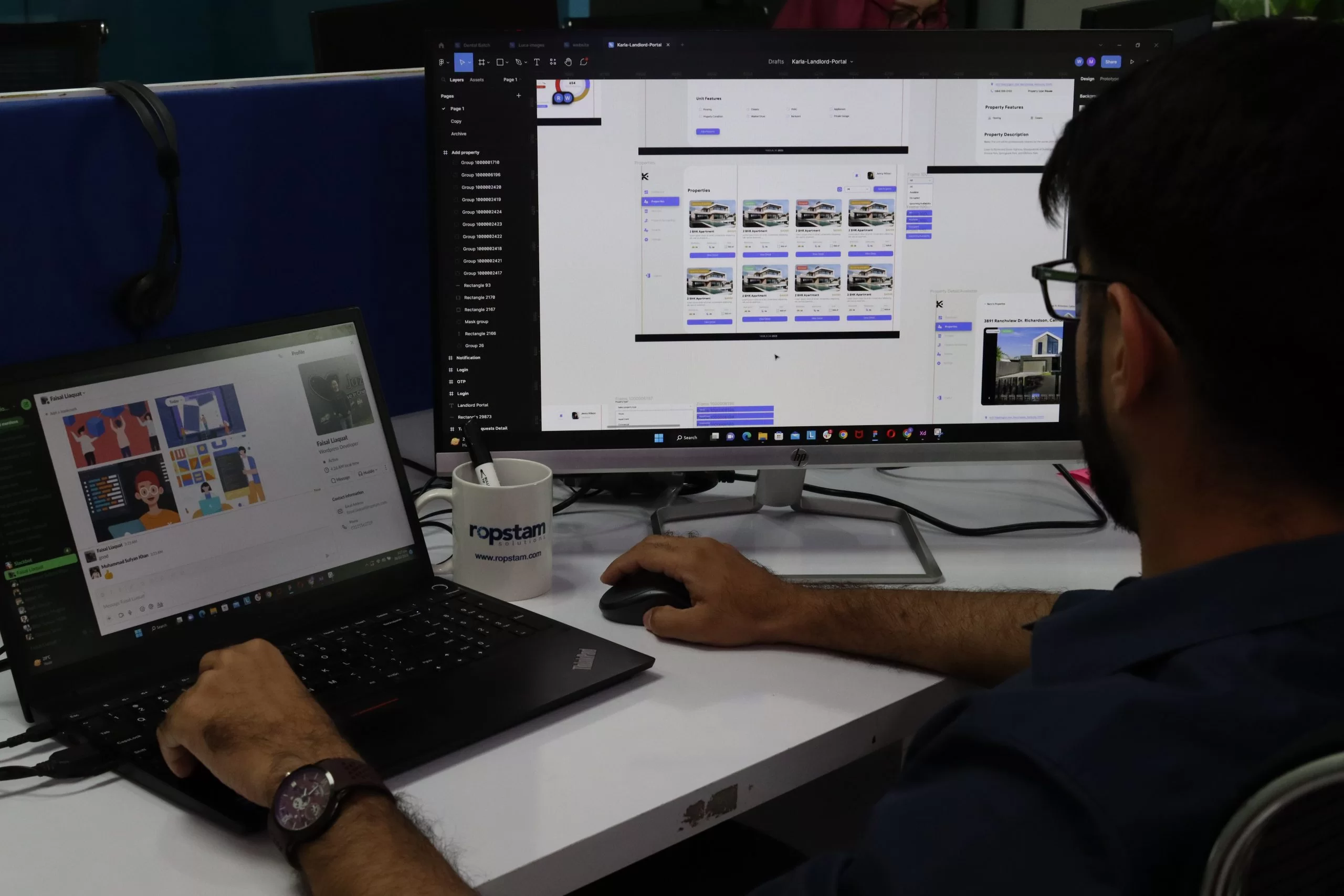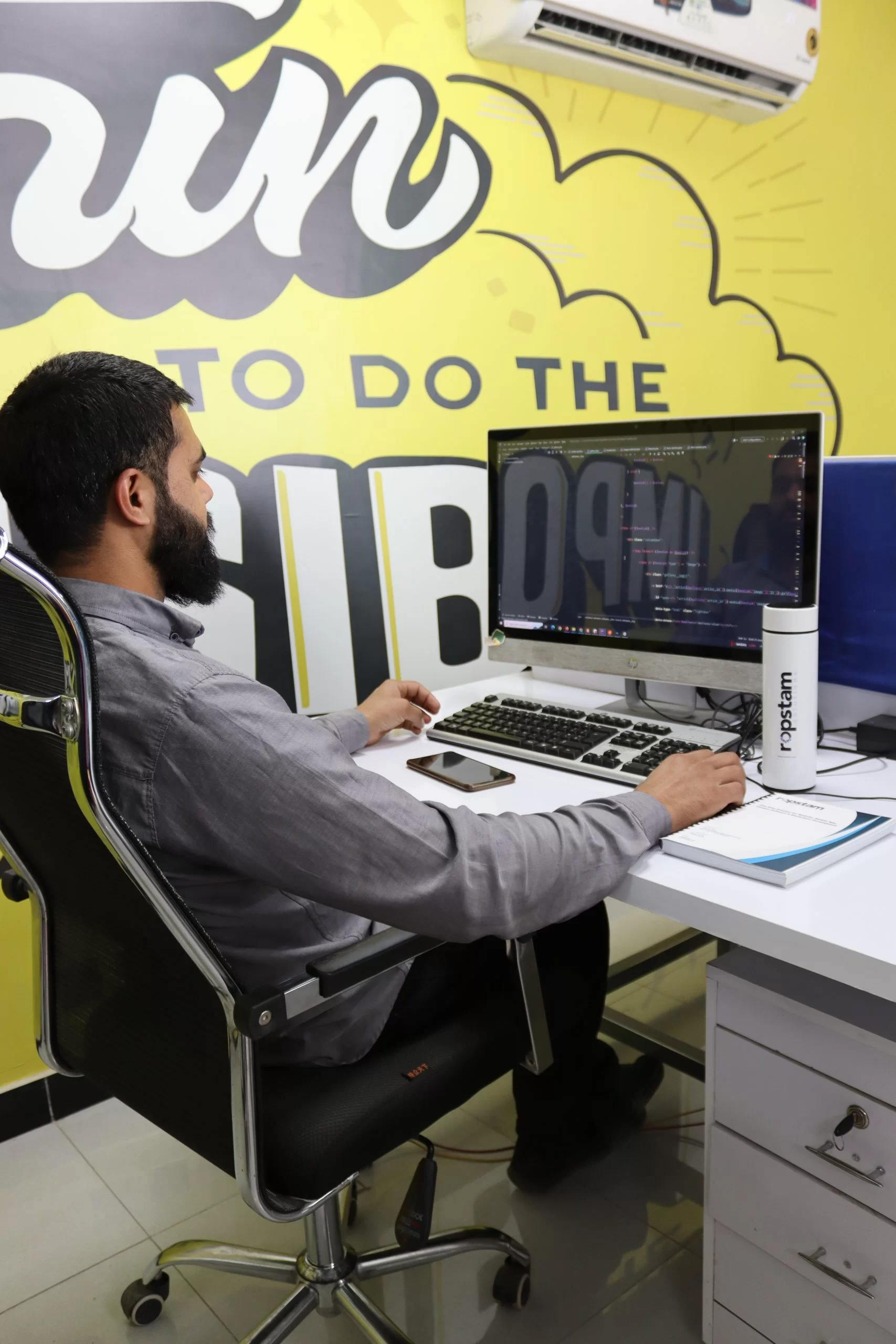 Ropstam utilized the latest tools, advanced strategies, and cutting-edge tech stack to create a high-quality crypto platform. ReactJS was chosen as a robust front-end technology, while NodeJS was selected for the backend. MetaMask and Ether were integrated to add blockchain functionality to the web app. This approach ensured the platform's efficiency, scalability, and security.
After completing the web app development, the quality assurance team at Ropstam carried out testing and performance analysis to ensure that the app was functional and robust. The team used Selenium for testing and JMeter for performance analysis.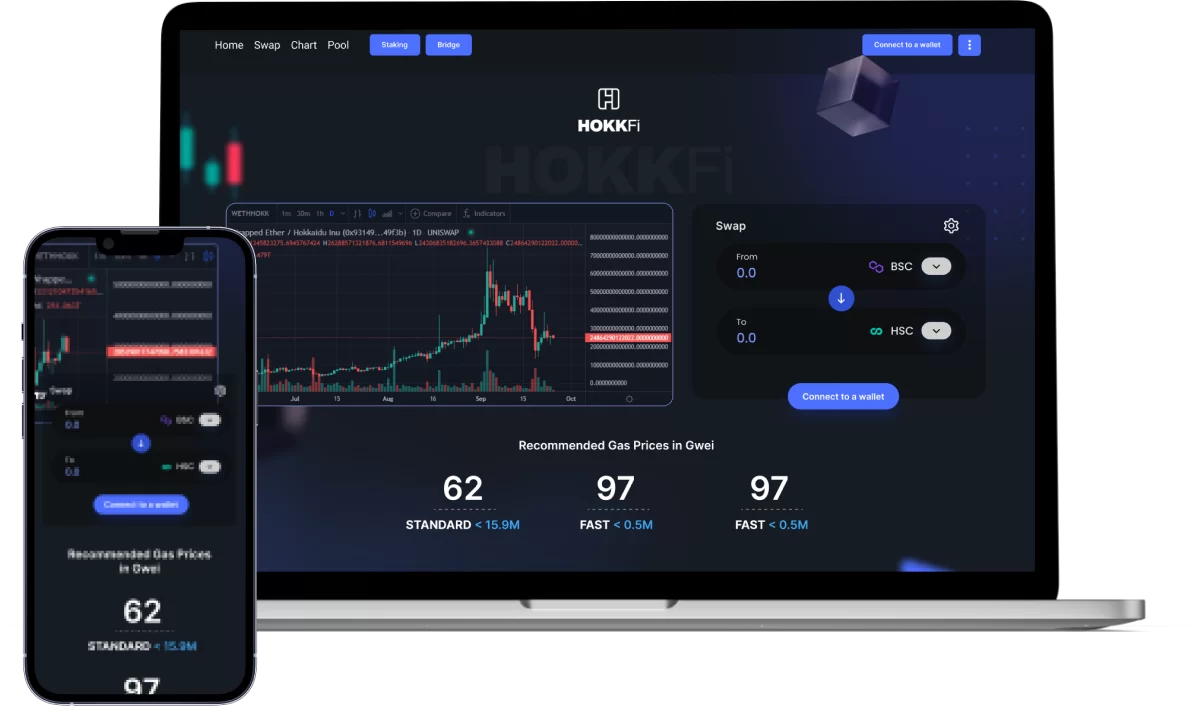 Ropstam's development of HOKKFi has resulted in a robust and secure web app, providing cryptocurrency holders with a user-friendly interface to manage their digital assets. The app's advanced features, including NFT creation, digital-to-cash exchange, and real-time value analysis, enable users to maximize their investments. With top-notch technology and end-to-end encryption, HOKKFi offers crypto enthusiasts a safe and reliable solution.
Their communication is good and they articulate the metrics quite well. Internal stakeholders are impressed with the team's knowledge and openness to discuss options.
Let's communicate and turn your dreams into reality!