In-app purchases have been a topic of discussion since the rapid rise of smartphones. Meanwhile, the collaboration of NFTs and online gaming has been a relatively untouched topic until now. Purchasing useful items for progress in a game has proven to be challenging and not much thought has been put into this topic.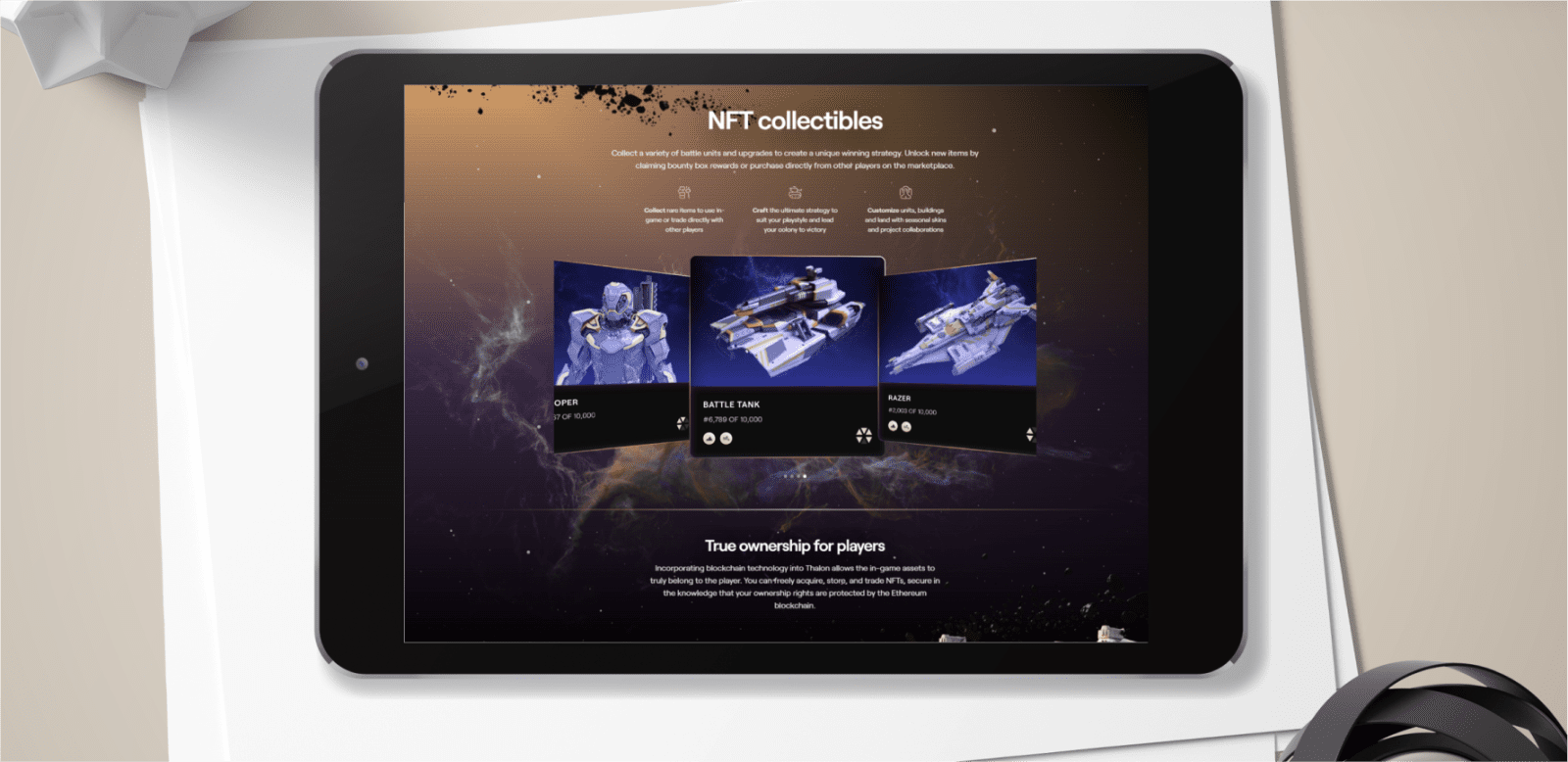 Thalon has opened new doors of innovation with the latest technology. By marrying RFT with NFT collectibles, Thalon allows in-game purchases via blockchain technology, changing the way in-app purchases were made in the past. This platform leverages Ethereum 2 technology, resulting in 100% carbon-free mining.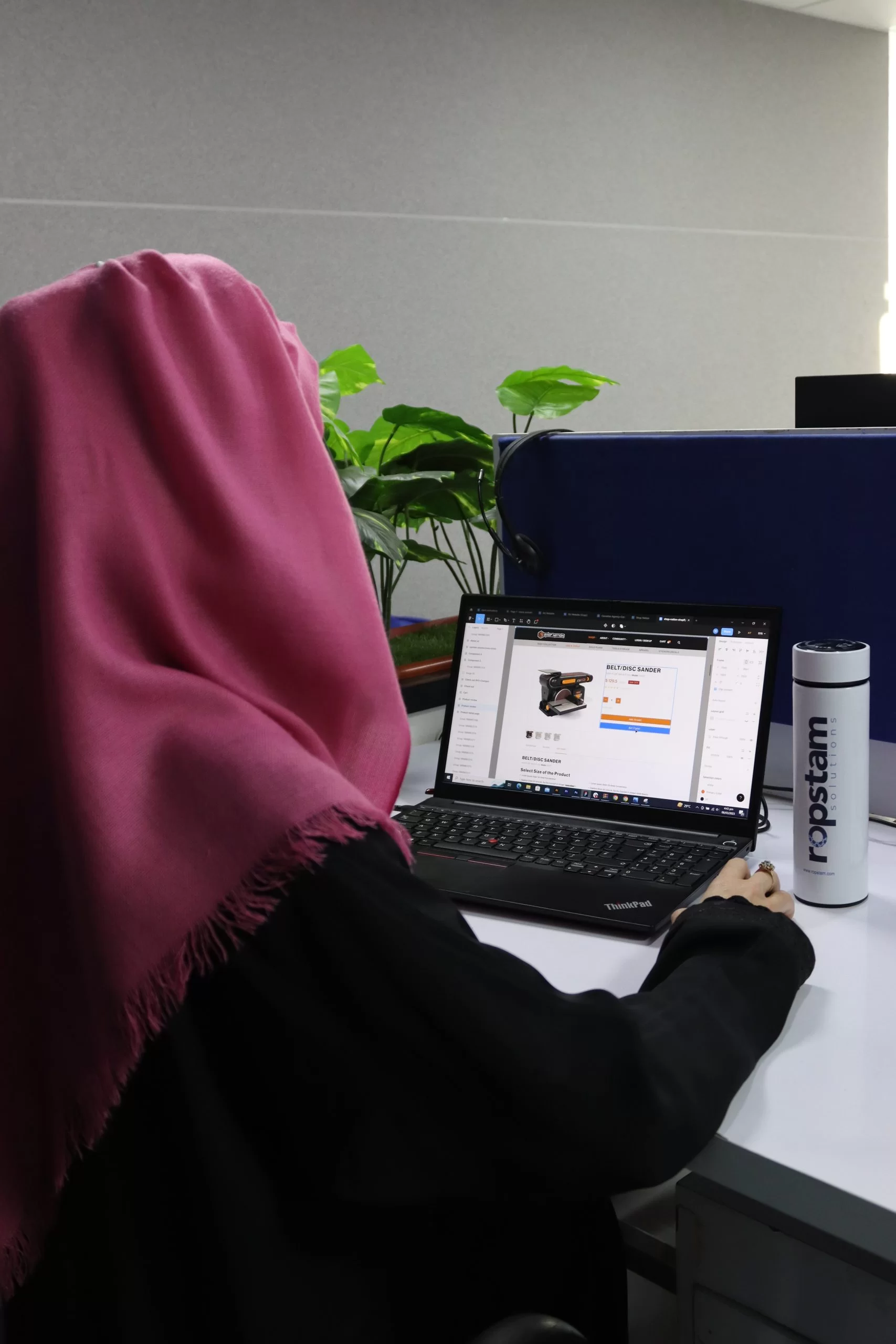 Thalon is a revolutionary website that has transformed the gaming experience forever. This platform is available for both desktops and mobile devices, so that users can relive the gaming experience at any place.
The development process was divided into three phases:
Ropstam follows a collaborative, transparent, and thoughtful development strategy:
Harnessing the power of design tools such as Adobe XD and Figma, our skilled team of designers crafted visually captivating wireframes, optimizing the development workflow for seamless results.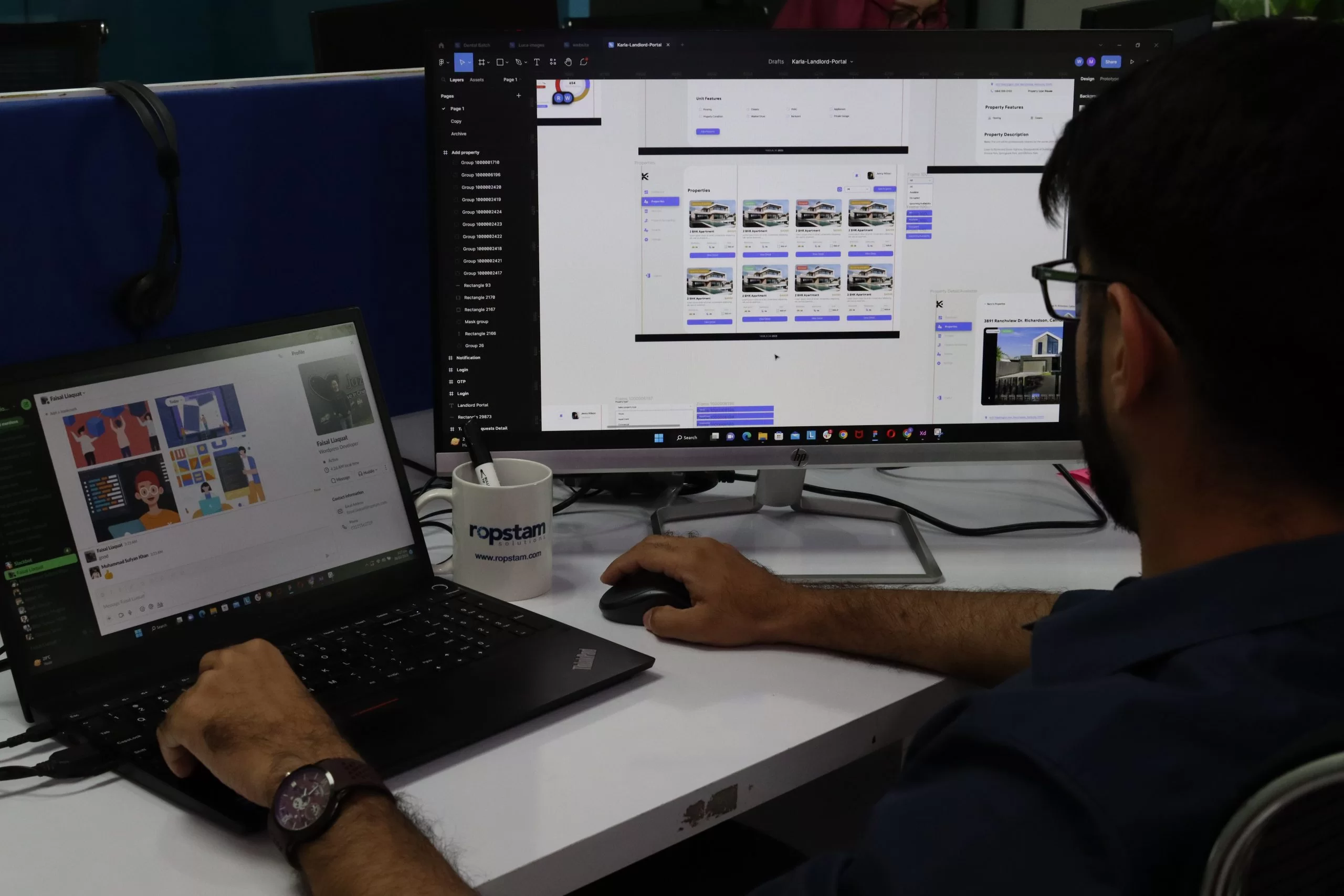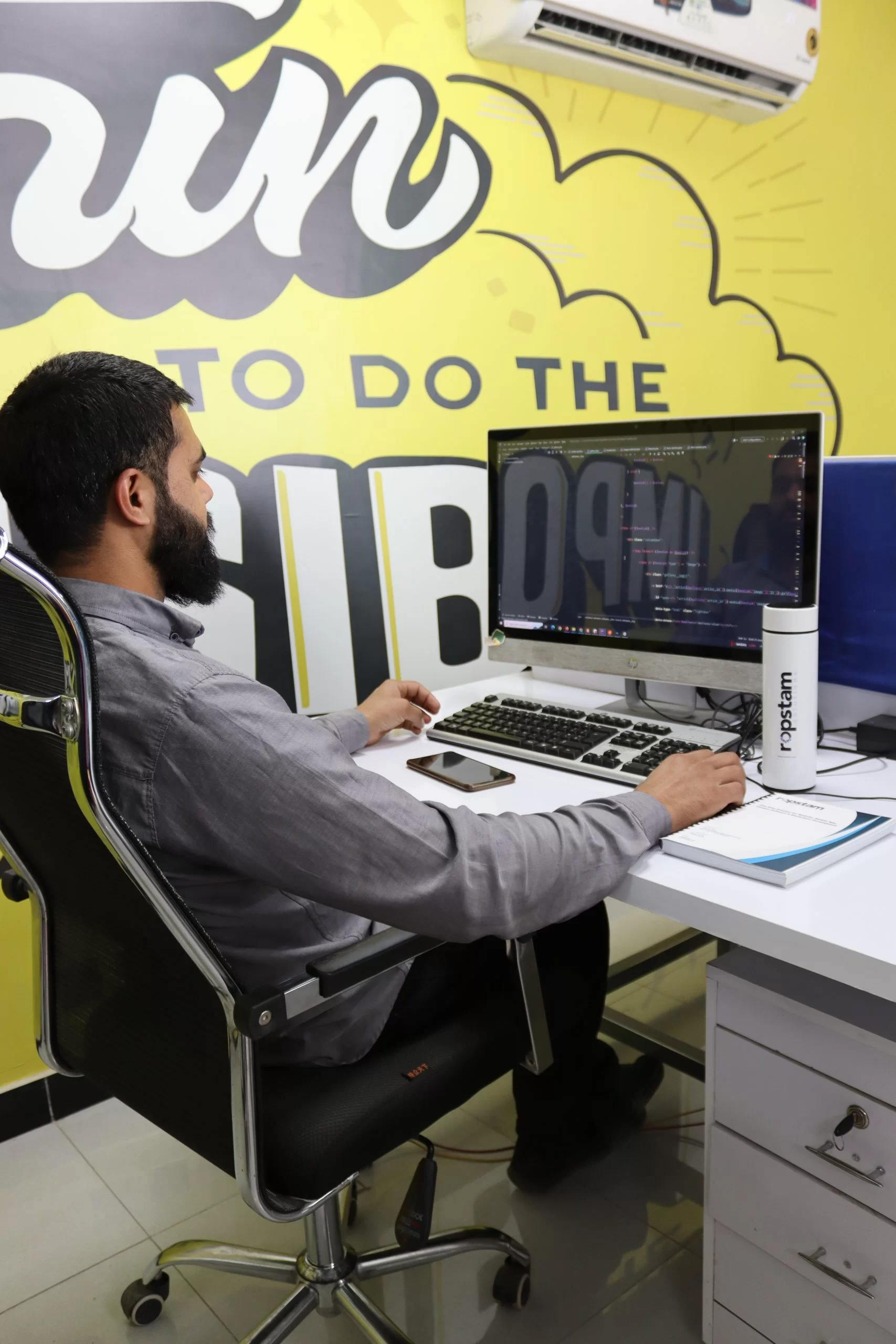 Following the design phase's success, our developers put their skills in Truffle, Meta, Mask, Ethereum, and Web3 to work, resulting in a responsive, high-quality website.
Prior to project delivery, the SQA team conducted thorough website testing, diligently searching for any bugs or defects. Subsequently, both the mobile application and website were successfully deployed for the client's use.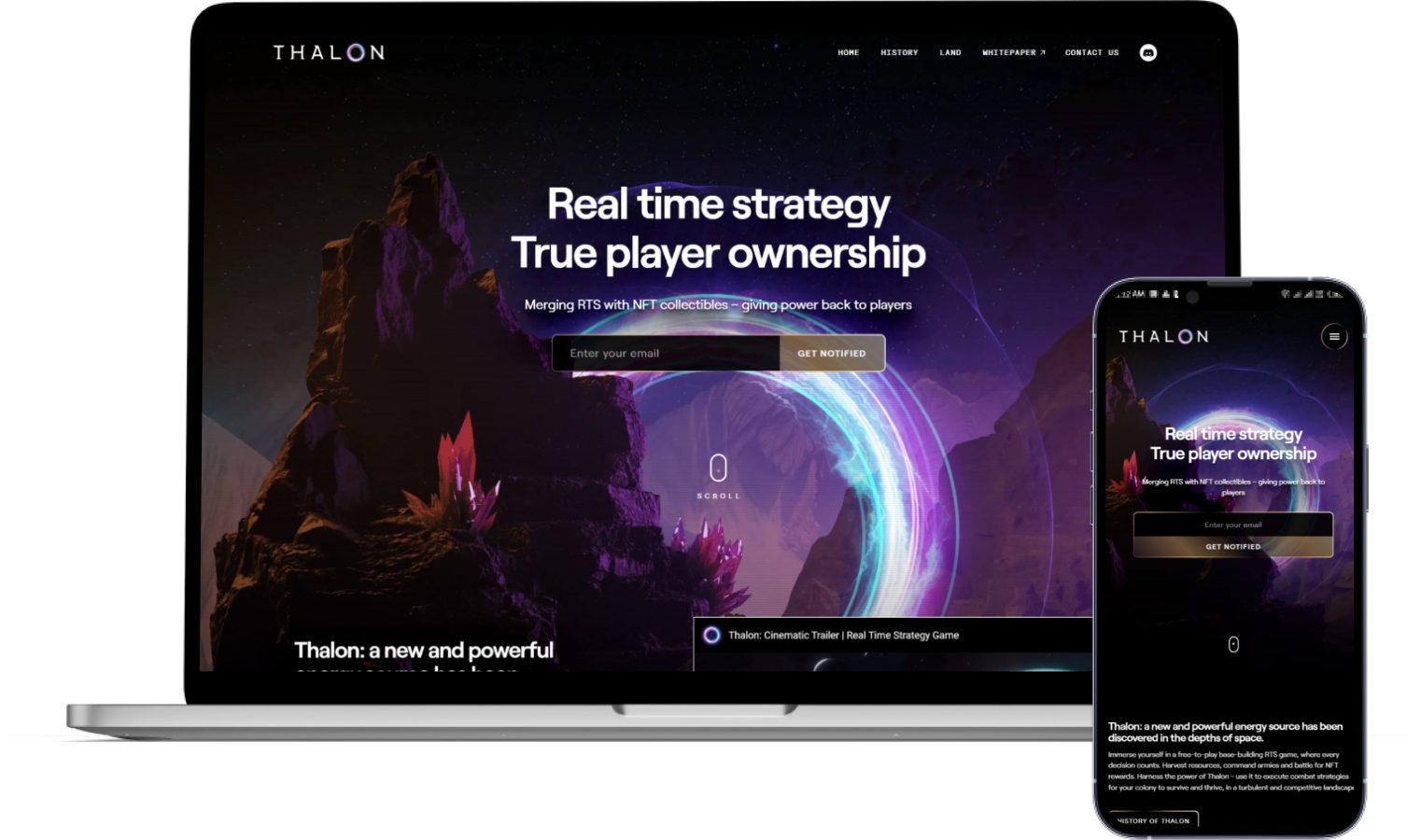 Ropstam's development of Thalon has resulted in a robust and secure web app, providing cryptocurrency holders with a user-friendly interface to manage their digital assets. The app's advanced features, including NFT creation, digital-to-cash exchange, and real-time value analysis, enable users to maximize their investments. With top-notch technology and end-to-end encryption, Thalon offers crypto enthusiasts a safe and reliable solution.
Their communication is good and they articulate the metrics quite well. Internal stakeholders are impressed with the team's knowledge and openness to discuss options.
Let's communicate and turn your dreams into reality!