We are living in the mobile-first era, where most users prefer smartphone applications rather than scrolling a website. Features such as ease of access and push notifications have resulted in the exponentially increasing popularity of mobile applications. Mobile apps are set to rule this decade, and with the market rapidly growing, the demand for competent and efficient developers is at an all-time high.
Choosing between native vs. cross-platform development frameworks is the first question that an application developer and project manager faces when starting the project. Both approaches come with a variety of pros and cons. Read on to find out which one is most suitable for your requirements.
Native vs. Cross-Platform Development – Detailed Comparison 
Let's understand the key differences between cross-platform and native app development and the tools that are used in both methodologies:
What is a Native Mobile App?
These are the apps developed for a particular operating system, i.e., Android, or iOS. Native mobile applications are different from apps made by using other development technologies. When you know in advance the type of operating system and platform you are targeting, native app development languages are preferred.
For Android, Java and Kotlin are the two most commonly used technologies. On the other end of the spectrum, iOS apps are largely developed using Objective-C or Swift.
Examples of Native App Development Languages
Pros
Here are the advantages of using Native apps:
Since native platform applications are developed keeping the requirements of a specific operating system in mind, they are much faster than cross-platform apps.
Apps built using native tools follow specific UI standards and are much more user-friendly.
Programmatically, such applications can be developed more securely since native development tools give special attention to security principles.
It's easier for businesses to target their audience with native android applications since App Store and Google Play Store give higher rankings to apps with better UI/UX
Cons
Following are some of the drawbacks of native platform:
Since the development cycle is longer and more complicated, developing native apps is more expensive.
Updating and maintaining these apps is way more complicated since different codebases are used to build apps for android and IOS.
Native apps require a lot more time to be released, meaning the client must wait longer for the final product.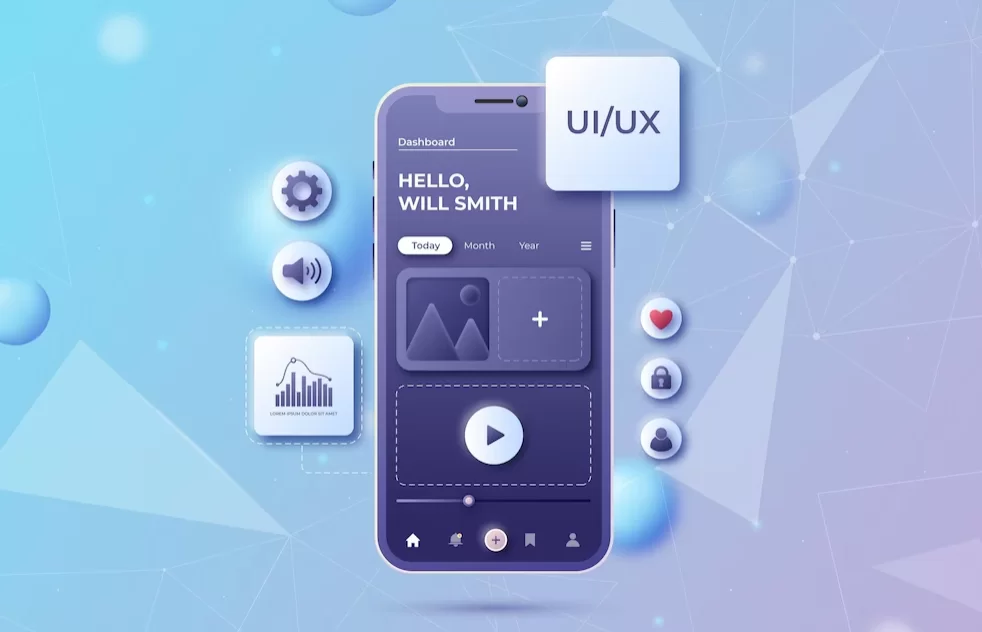 What is a Cross-Platform Mobile App?
If you want a solution that works seamlessly for several platforms and operating systems, cross-platform app development is the best option for you. Developers only have to maintain a single codebase to release applications suitable for several platforms. Cross-Platform apps can be released across App Store and Google Play Store immediately without any additional piece of code.
Examples of Cross-Platform Development Frameworks
Flutter
React Native
Xamarin
Pros
Here are the pros of cross-platform applications:
Cross-Platform apps use a single sharable code which significantly reduces the cost of development.
Such apps have a native feeling which makes the users believe they are interacting with native apps.
As compared to native apps, cross-platform applications are developed in a shorter period of time.
Cons
Following are some of the drawbacks of cross-platform apps:
A hybrid development tool can never provide all the intricate functionalities available in native apps.
In contrast to the smooth experience offered by natively built apps, hybrid apps have glitches, and the loading time is slower.
There is more likelihood of formatting issues since the application is made available on a host of platforms.
How to Choose Between Native and Cross-Platform Development – Factor-wise Differentiation
Consider the following things when choosing between cross platform and native development for mobile applications:
Performance
Native development languages like Java, Swift, and Kotlin offer better performance as they are specifically designed for their respective platforms. Cross-platform languages like React Native and Flutter may have slightly lower performance due to the additional abstraction layer.
User Experience
Native development allows for a more seamless and native user experience, as it leverages platform-specific UI components. Cross-platform development can sometimes result in a less polished user interface due to the need for abstraction and compatibility across multiple platforms.
Development Time
Cross-platform development frameworks like React Native and Flutter can significantly reduce development time by allowing code reuse across platforms. Native development, on the other hand, requires separate codebases for each platform, potentially increasing development time.
Access to Native APIs
Native development languages have direct access to all platform-specific APIs and features, allowing developers to leverage the full potential of the underlying platform. Cross-platform frameworks provide access to most common APIs but may require additional workarounds or plugins for accessing certain platform-specific features.
Code Maintenance
With cross-platform development, code maintenance is streamlined as changes can be made in a single codebase. Native development requires separate codebases for each platform, potentially increasing the maintenance effort.
Community and Ecosystem
Native development languages have well-established communities and extensive ecosystems, providing developers with a wealth of resources, libraries, and tools. Cross-platform development frameworks are rapidly growing their communities and ecosystems, but they may still have a more limited range of resources compared to native languages.
Platform-Specific Customization
Native development allows for deeper customization and fine-tuning of the app's behavior and appearance on each platform. Cross-platform development focuses on achieving a consistent user experience across platforms, limiting the ability for platform-specific customization.
Platform Support
Native development languages are supported directly by their respective platforms (e.g., iOS and Android), ensuring timely updates and compatibility. Cross-platform frameworks rely on their own development teams to provide updates and ensure compatibility with the latest platform versions.
Developer Skillset
Native development requires expertise in platform-specific languages and frameworks, such as Java, Swift, or Kotlin. Cross-platform development allows developers to work with a single codebase using languages like JavaScript (React Native) or Dart (Flutter), potentially widening the pool of available developers.
App Distribution
Native apps are distributed through platform-specific app stores (App Store, Google Play), leveraging their established user base and discoverability. Cross-platform apps can also be distributed through app stores but may require additional steps or considerations due to the use of a cross-platform framework.
Summary
Just like there is no silver bullet that solves all problems, no app development framework is suitable for each project. If you want quick delivery and a single codebase to release the application across different platforms, a hybrid development language is the best option. Choose a native tool if you have enough resources and want to target a specific operating system.
We at Ropstam Solutions provide both native and hybrid app development services. Our mobile app development team consists of talented Flutter and React Native developers. If you want to avail our services, contact us now!