The remarkable success of AI chatbot ChatGPT took the world by storm as it has attracted an unprecedented number of users so far. The audience using ChatGPT in such a short period of time is far more than social media giants like Instagram and TikTok managed to gain at the same time. More and more users are turning to this conversational chatbot for performing various tasks.
Given its unrivaled popularity, OpenAI – the creator of ChatGPT – unveiled its upgraded version named GPT-4. ChatGPT's successor is far more intelligent and even has the ability to accept image input. GPT-4, however, is only accessible to paying customers at the moment.
Ever since the release of the highly popular AI tool, one persistent question on everyone's mind is whether Artificial Intelligence, in general, and ChatGPT, in particular, can replace humans in the near future. It is a valid question, with some pundits even predicting that GPT-4 will cause a host of skilled professionals to lose their jobs with their services deemed surplus to the requirements.
Let's separate myth from reality and find out whether or not AI will replace human creativity.
Implementations of Artificial Intelligence
In the last decade, AI has been incorporated into a wide array of industries. There are a number of tasks that AI can perform more efficiently and quickly as compared to humans. Tesla's self-driving cars are prime examples of the utilization of AI in the automation of tasks. The recent trend of AI-powered chatbots has set the internet on fire. The following list shows the industries which have leveraged AI, showcasing the growing acceptance of Artificial Intelligence and Machine Learning.
AI-powered copywriting
Driverless cars
Conversational chatbots
Automated finances
How Powerful Is GPT-4?
OpenAI claims that GPT-4 is 500 times stronger than its predecessor. GPT-4 has advanced features like the increased maximum length of accepted queries, the ability to respond to image inputs, and more creative replies. This AI-powered tool also provides 40% more factual responses as compared to ChatGPT.
While ChatGPT passed the LSAT (Law School Admission Test) with a score in the bottom 40%, GPT-4 left everyone in awe by scoring in the 88th percentile. In two out of three sections of the GRE exam – quantitative, verbal, and writing – this advanced AI tool scored in the 80th or 90th percentile.
Will AI Replace Human Creativity?
Now, let's get back to the decades-long Man vs Machine question. With the inception and exponentially rising popularity of AI-powered chatbots, the general perception is that many jobs will be replaced by AI in the foreseeable future. Even the OpenAI founder, Sam Altman, believes that ChatGPT has the potential to replace several jobs.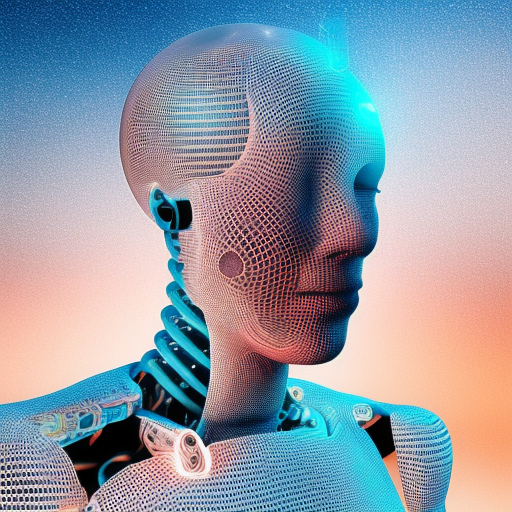 However, the truth is that human intelligence is still superior to any AI tool, and Altman also said in the same interview that human creativity is limitless and new job opportunities will be created for skilled professionals. While GPT-4 acing bar exams and SATs give the impression that human intelligence has been replicated, the reality is that the power of the human brain is far greater than we anticipate. While a well-trained AI model can undoubtedly perform better in individual cognitive tasks, evidence suggests that the human/AI combination is the best way to obtain an ideal solution for any task.
We all know that GPT-4 passed the LSAT with flying colors, but it's also a fact that it was ranked 392 by Codeforces, a website that hosts programming tasks and ranks individual development skills. Anyone below the rank of 1200 is considered an amateur programmer.
AI vs Humans
While AI has been around for 50 years, it has really become dominant in the last few decades. In the recent past, the ever-increasing popularity of GPT-4 and ChatGPT has raised concerns among the general public that several jobs will be replaced by AI in the near future. This blog focused on GPT-4's capabilities, separated myths from facts, and compared the intelligence level of humans with AI.