In the past few weeks, interest in Artificial Technology (AI) in general, and ChatGPT, in particular, has skyrocketed. Since it was released late last year, ChatGPT – an AI-based chatbot – has become the talk of the town. Many users are already utilizing this tool for various tasks, from writing poems to completing homework and solving complicated everyday problems. However, most are still unaware of the underlying structure and potential of ChatGPT.
Let's delve deeper into this revolutionary tool which is predicted to transform numerous industries in the near future.
What is ChatGPT? – Explained in Detail
In November last year, OpenAI – a renowned organization that focuses on utilizing AI for the benefit of mankind – released an AI-based chatbot named "ChatGPT".  This chatbot uses Generative Pre-trained Transformer-3.5 language and has been trained on a semi-supervised machine-learning model to generate human-like responses to any text-based query. In order to enable ChatGPT to understand natural language and respond to human queries, this chatbot system was trained using 570 GB of data from several sources.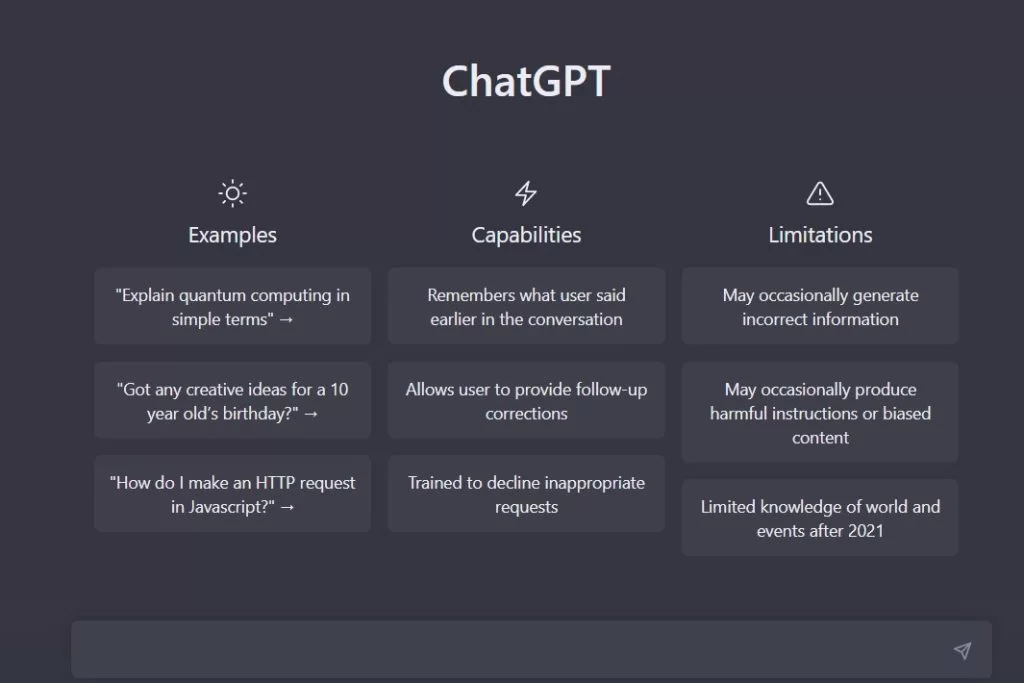 To give you an idea of the increasing approval of ChatGPT, this chatbot crossed one million active users within just a week of its launch. Last month, ChatGPT remarkably managed to pass all three parts of the United States Medical Licensing Examination (USMLE) in a single go. For context, a medical student requires four years of education combined with two years of clinical rotation to clear this arduous exam.
What Can ChatGPT Do?
ChatGPT has the ability to produce unique and human-like content and the potential to revolutionize publishing jobs. If ChatGPT can produce ideal content for respective domains, content writers might be considered surplus to requirement in the future.
This tool can be extremely handy in educational tasks as it can potentially respond to any text-based query. In two separate experiments, ChatGPT has proved smart enough to clear USMLE as well as the MBA exam of the University of Pennsylvania's Wharton School.
This AI-driven tool can potentially be utilized by large corporations and enterprises to cut costs by automating the hiring process of candidates. ChatGPT can also improve productivity as the employees can solve complex problems with the help of this chatbot.
Although no psychiatrist or psychologist has so far verified the efficacy and veracity of ChatGPT's responses to queries related to mental illnesses, there have been talks about the AI-based tool revolutionizing this field in the future.
ChatGPT has also made life easier for novice programmers with its ability to solve complicated logical problems and find bugs in the code.
It can be utilized in various social media tools such as Snapchat, WhatsApp, and more.
Limitations of ChatGPT
Some phrases or idioms used by this AI chatbot make it evident that the output is a non-human response.
Despite its rapid success, ChatGPT lacks the ability to mimic human expressions and emotions. It is an AI-driven tool, after all.
Since ChatGPT has been trained on a dataset gathered in the year 2021, it does not have the most up-to-date information and statistics, which is a major drawback.
On many occasions, it has been observed that ChatGPT provides incorrect responses to queries, especially those related to historical facts and figures.
Summary
Irrespective of your personal bias, ChatGPT is here to stay. With Microsoft extending its partnership with OpenAI through a multibillion-dollar investment, the best is yet to come.